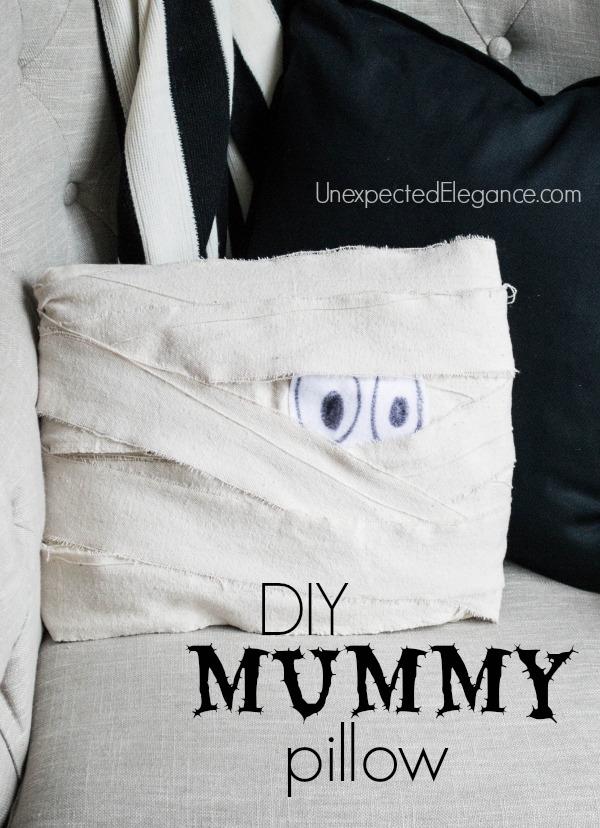 Halloween seems to sneak up on me every year!!  I have never been a huge fan of the holiday, but since my kids have gotten older I have given in and we do some decorating and a few crafts every year.  I like quick changes for Halloween that are cheap…because I only leave these decorations up for two weeks tops.  This DIY MUMMY Pillow is one of my favorites!
Supplies:  small pillow (preferably white or off-white), light colored fabric (I used a drop cloth), scissors, black marker, and a few safety pins.  Optional:  white felt and fabric glue.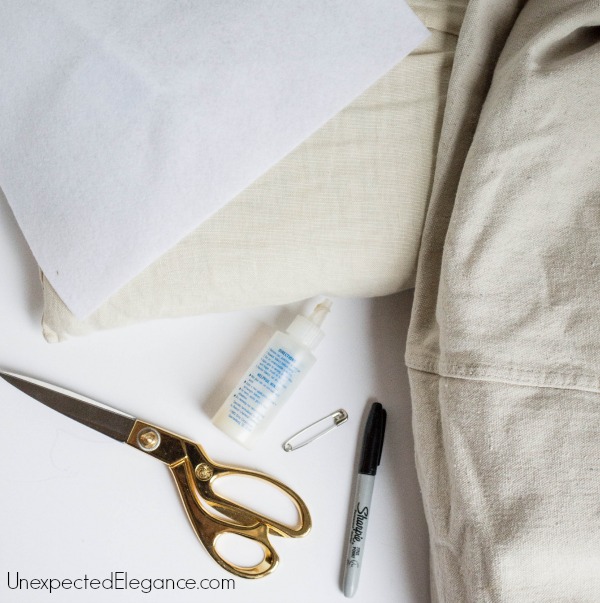 Start by cutting the fabric into a few long strips.  (It's best to "rip" the fabric strips.)  Completely wrap the pillow one time in a strip and use a safety pin to secure it on the back.
Now use the black marker to make large eyes or draw them on a piece of white felt and cut out. (The white felt helped them stand out a little better, but you might need to use a little fabric glue to hold them in place.)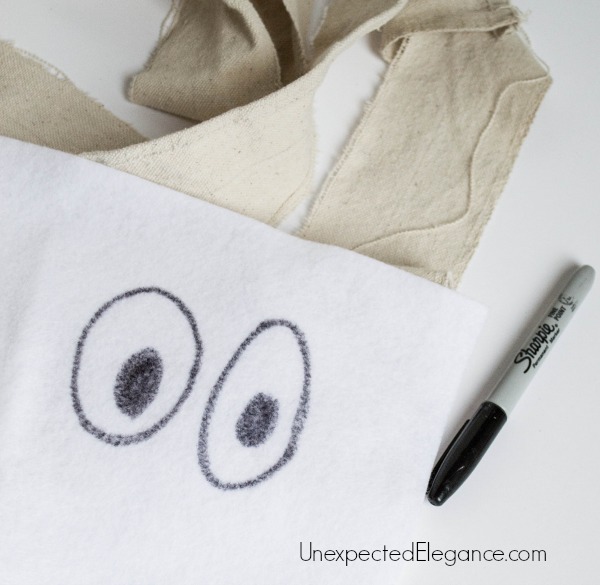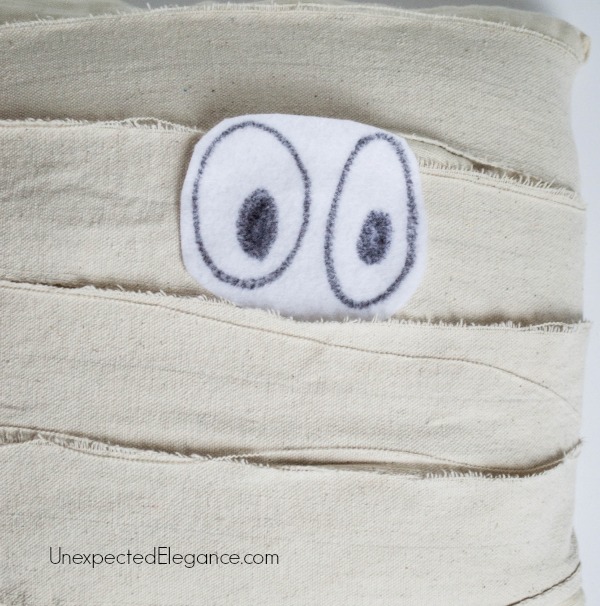 Finally, wrap a second layer of fabric around the pillow and leave a small opening for the eyes to "pop" out!  Secure the ends with safety pins and you're finished.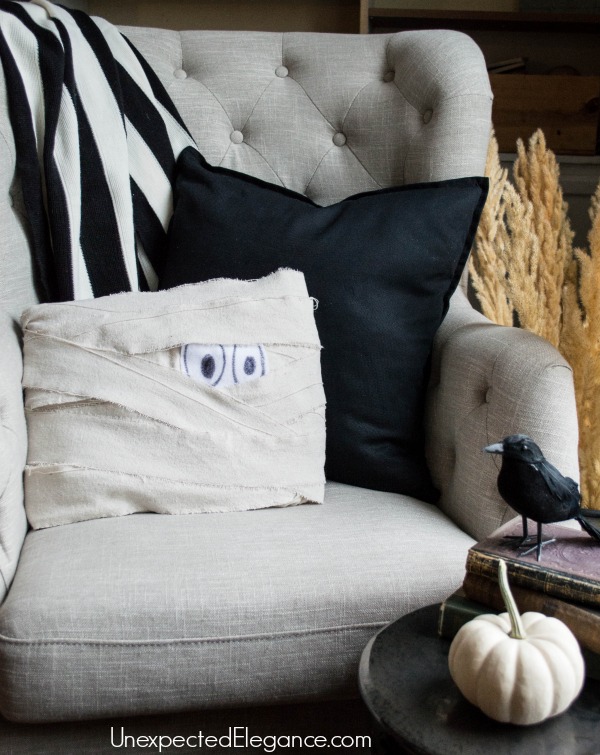 I had all the supplies, so this project was free and only took about 10 minutes to put together.  It's a fun little addition and can be easily removed after Halloween.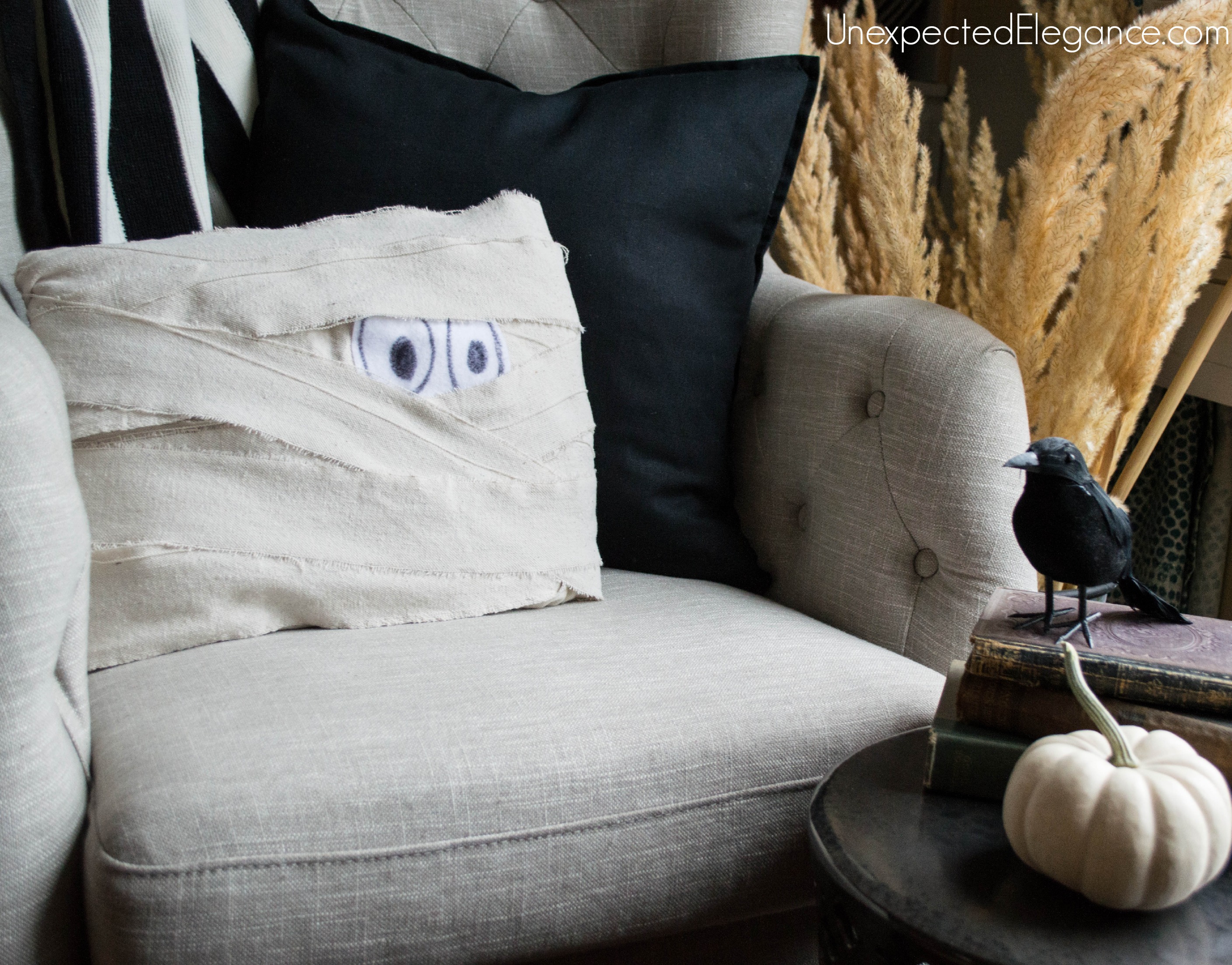 Be sure to check out more quick and easy Halloween crafts, HERE! 🙂