I'm finding it hard to believe that I've been working on my guest bedroom for 4 weeks now!?! I love making over spaces…you're probably thinking, "duh".
One of the many reasons I enjoy updating my rooms is that it makes me love my house all over again. BUT, sometimes changes can be expensive, so I wanted to address a few ways I like to save money.
If you missed the previous weeks you can find them here: Week 1 | Weeks 2 & 3
WAYS TO SAVE MONEY ON YOUR ROOM MAKEOVER
1. I like to find pieces I can reuse.
One major way I saved this time was that I found two pieces I already owned that I'm using for nightstands. I had one already in the room and I "stole" the other one from my daughter's room.
Here's the one from my daughter's room and what it looked like when I started: HERE.
I ended up cutting about 2 inches off the legs to get it to the proper height for the bed and then spray painted it navy. For the hardware, I just repurposed some I had taken off of an old dress…again I just used spray paint to update them.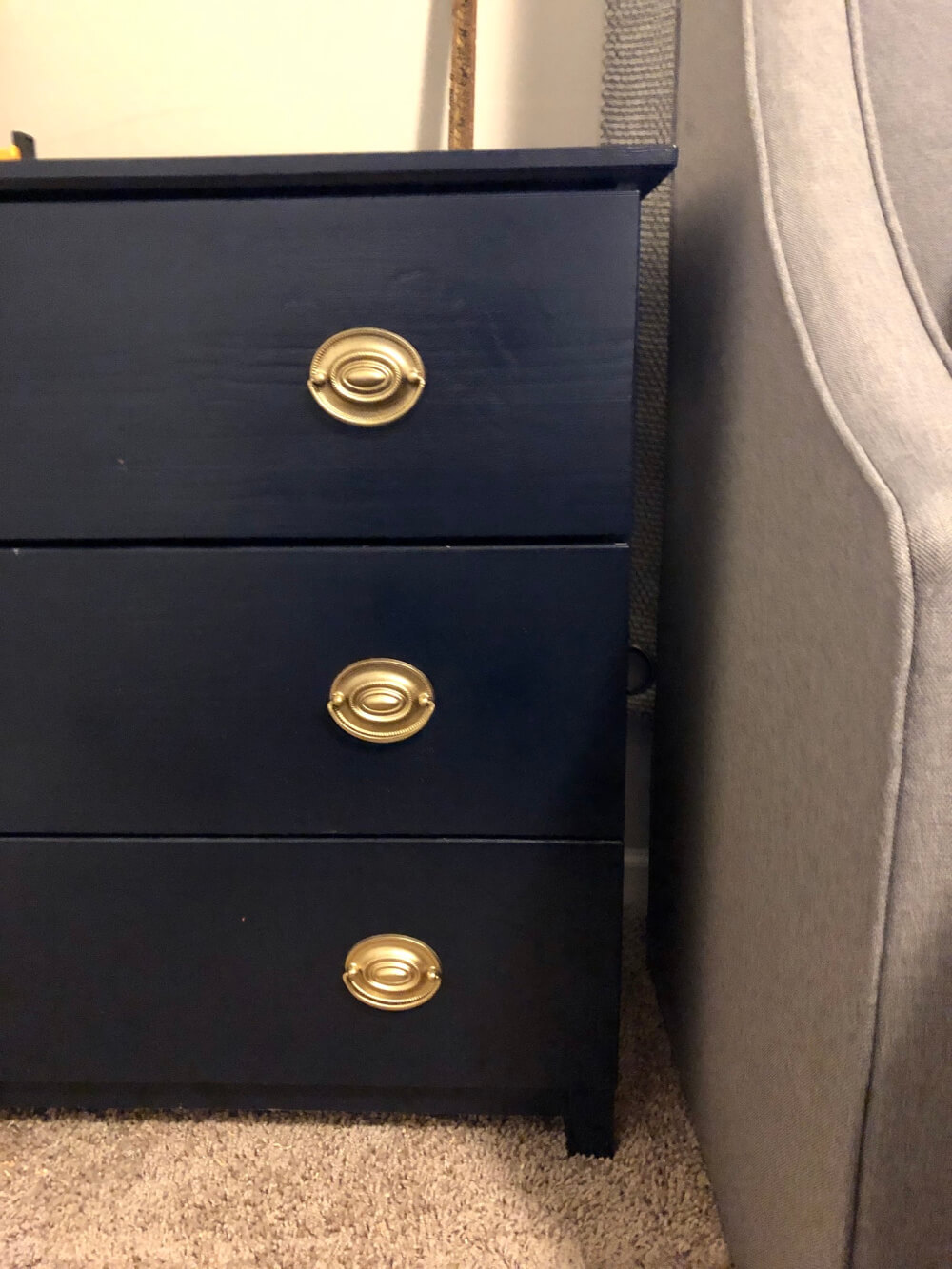 For the spring challenge, I remodeled my kitchen and reused all my cabinets. That saved me thousands! You can see it HERE.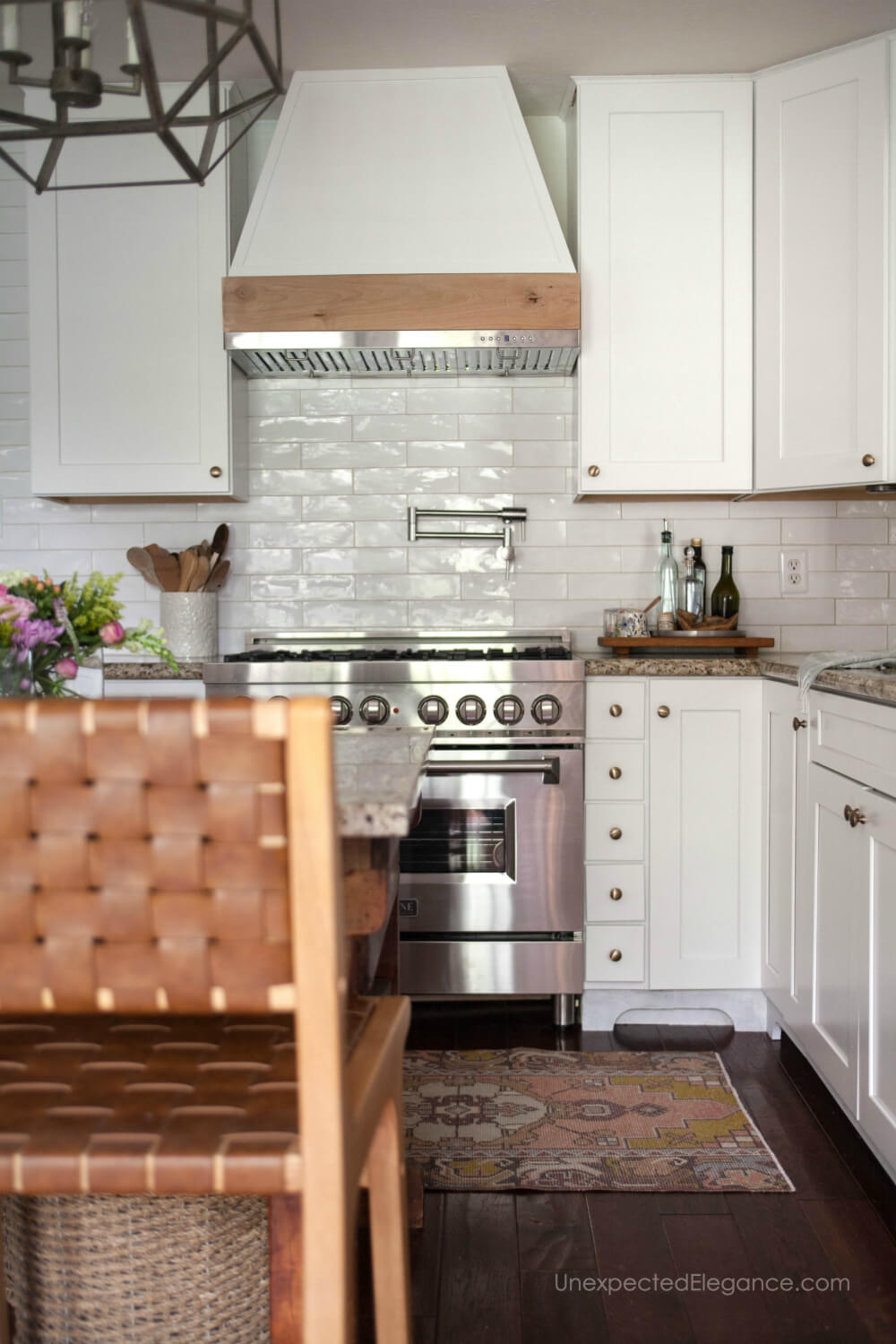 And in this makeover, I stripped an existing side table to give it a completely new look! You can see the before and after, HERE.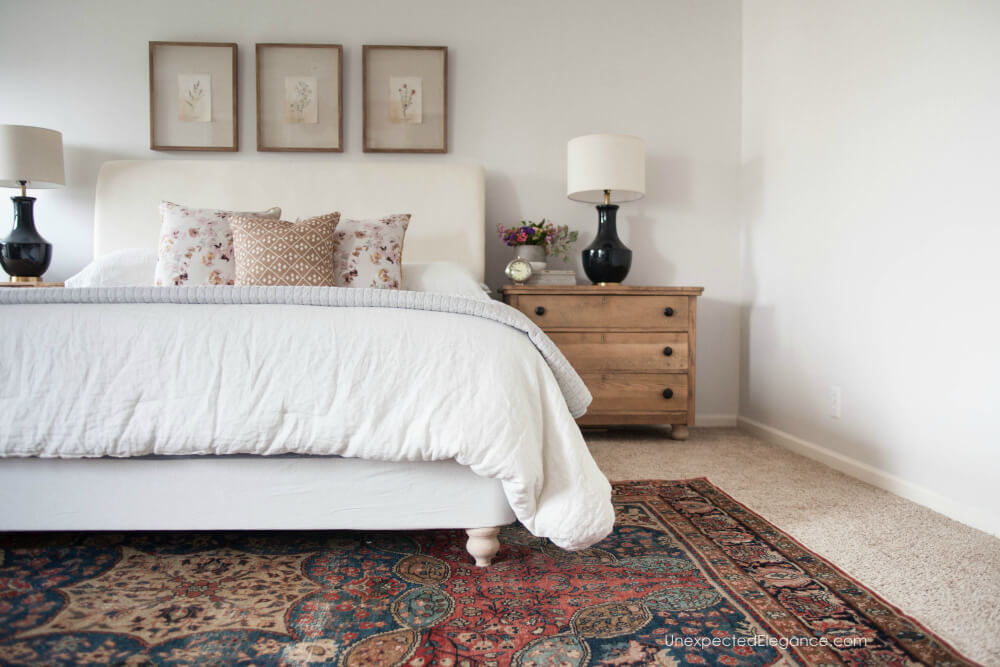 2. USE PAINT FOR EVERYTHING.
I love wallpaper and use it all the time, but there are instances that I just can't justify the cost. My closet was a prime example. I wanted to add something behind the new shelves but didn't want to spend any money.
Last week, I had asked your opinion about using a stencil or free-handing a pattern. Well, here's what both looked like:
The stencil looked great but took a long time. Time isn't something I have a lot of, so I opted for the second option.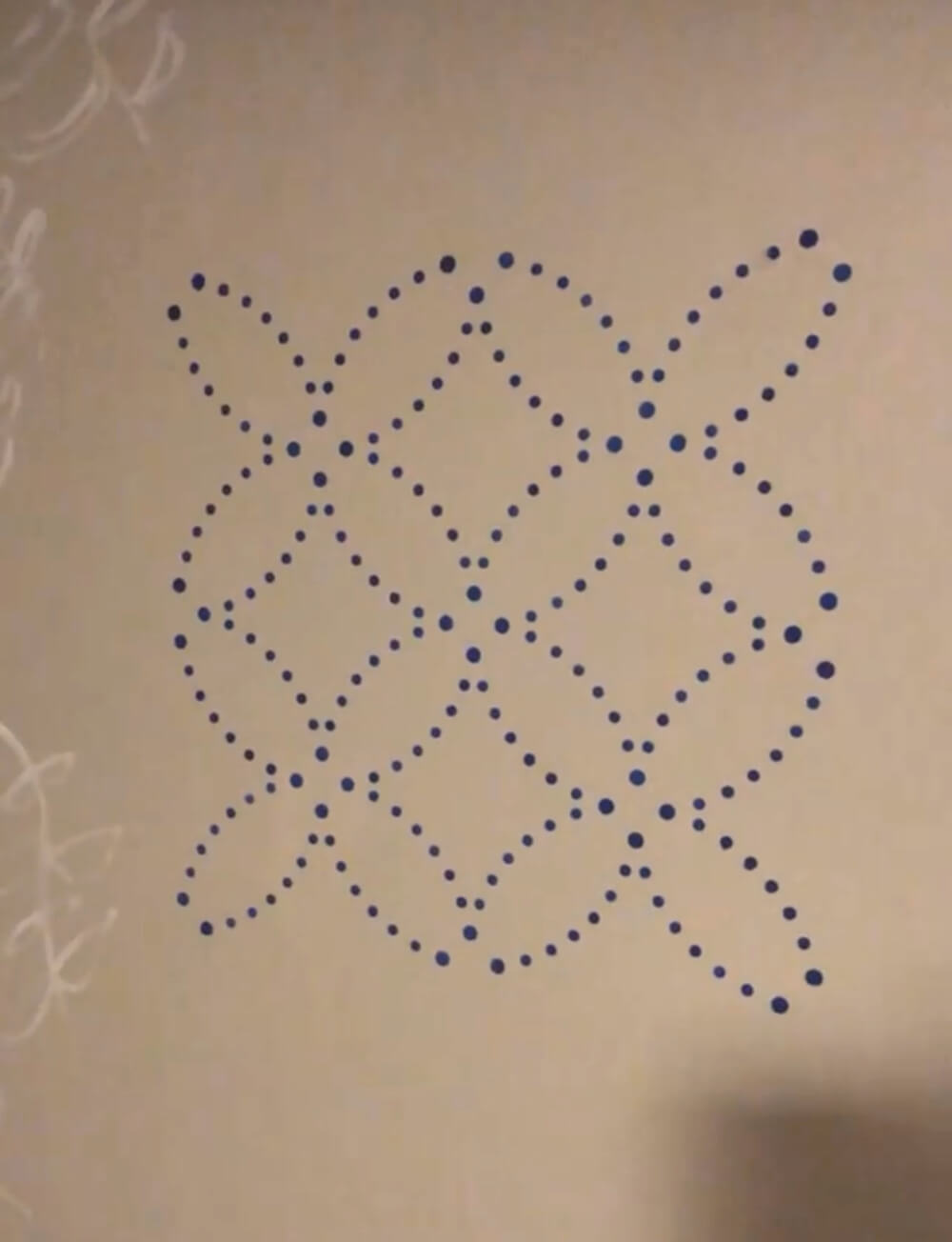 Here's the example of both techniques side by side: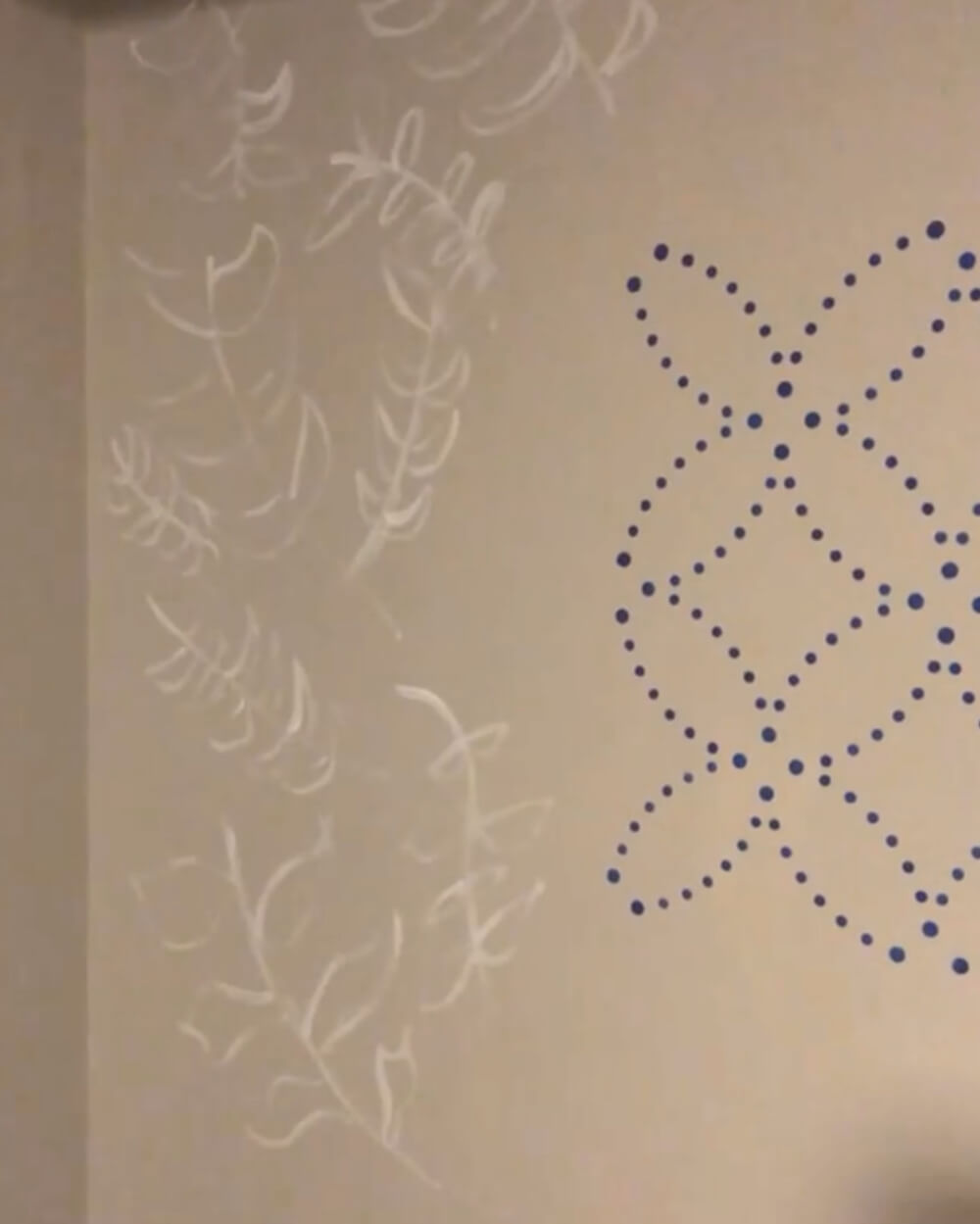 I will save the finished closet for the reveal but I really like how it turned out!
This chair in my office is a great example of updating things with PAINT! You can get the tutorial for How To Spray Paint A Cane Chair WITHOUT Painting the Cane, HERE.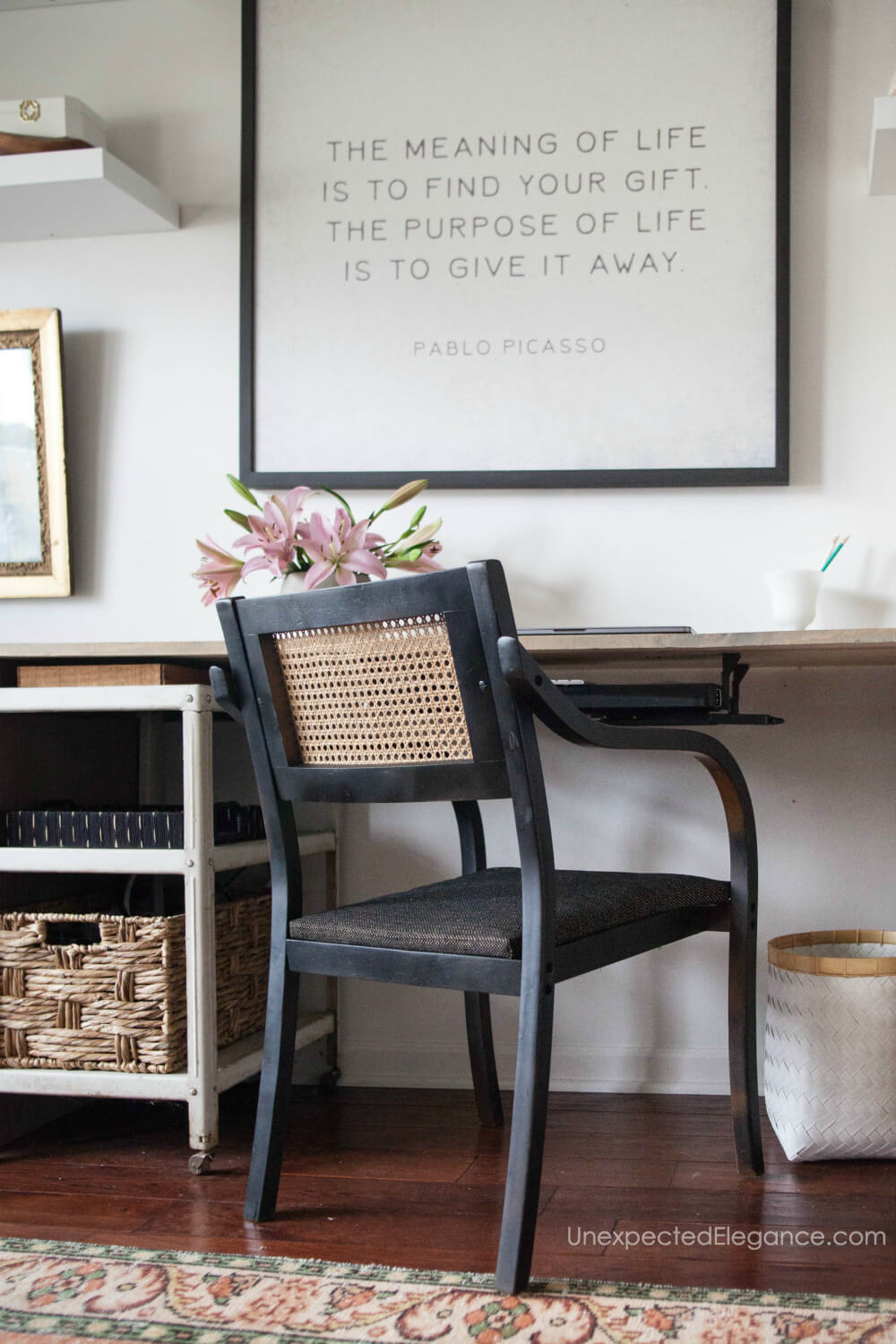 I haven't spent a lot of money on this makeover so far and I think it's turning out great!
Be sure to also check out the other amazing rooms in the challenge: HERE