That's a wrap for week 5 of the One Room Challenge, and I'm happy to say molding made the list of finished projects! This week was brutal. There were several nights I stayed up past 1 am, just to turn around and get up a few hours later.
It was worth the extra time because I think it adds so much to the room!
How to Install Picture Frame Molding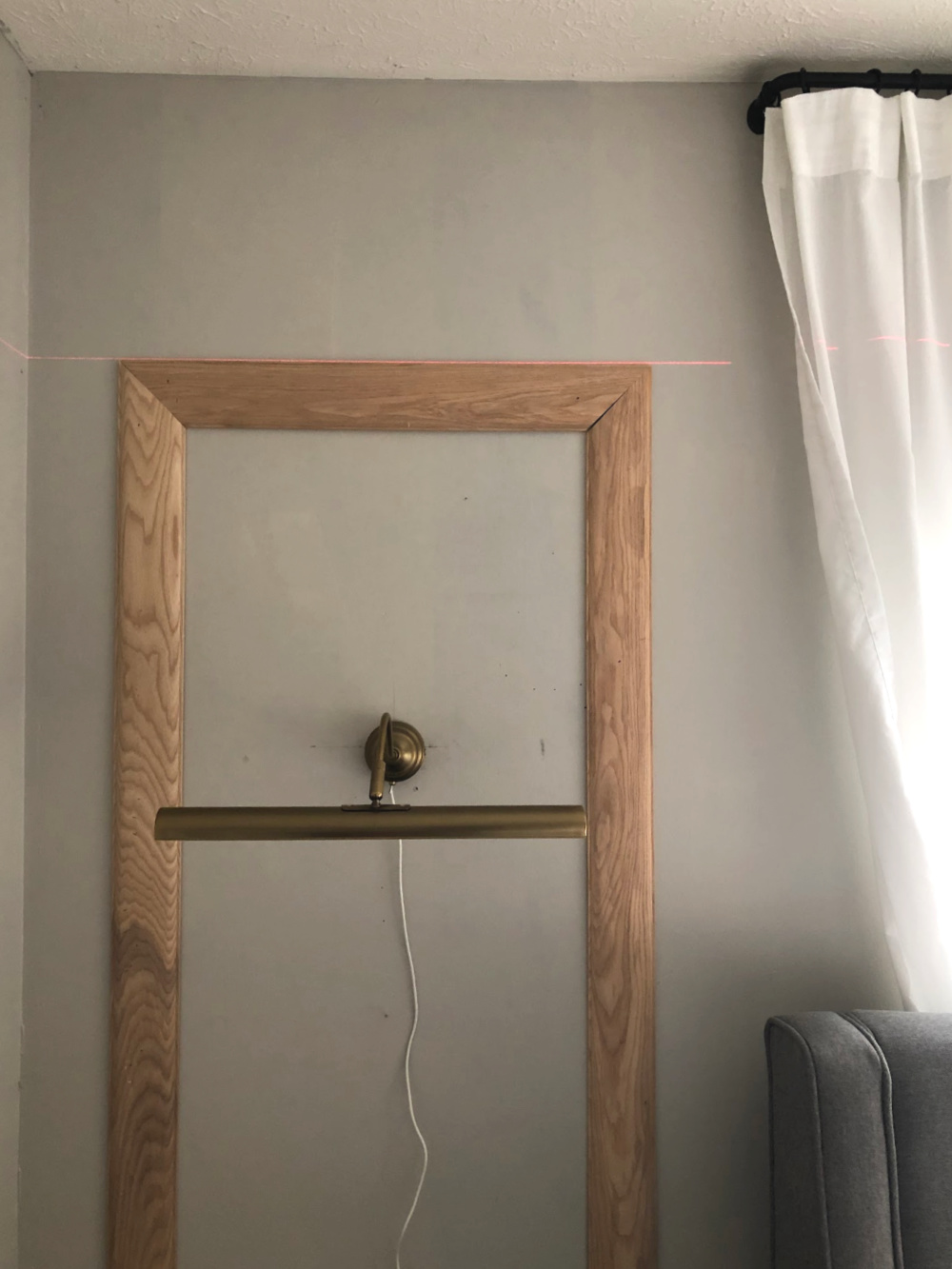 Just a side note: I'm not a professional and this is just how I did it, but I'm sure there are other methods that will work.
Supplies:
Molding (different widths optional)
paint
optional: tripod
To start I like to tape out or draw a rough pattern on the wall. If you plan to paint the entire wall, drawing is quicker and easier!
Tip: Use a tape measure to figure out how high and low you want each picture frame, then a level to create the frames.
I really like this level HERE, but it's much easier if you have a tripod.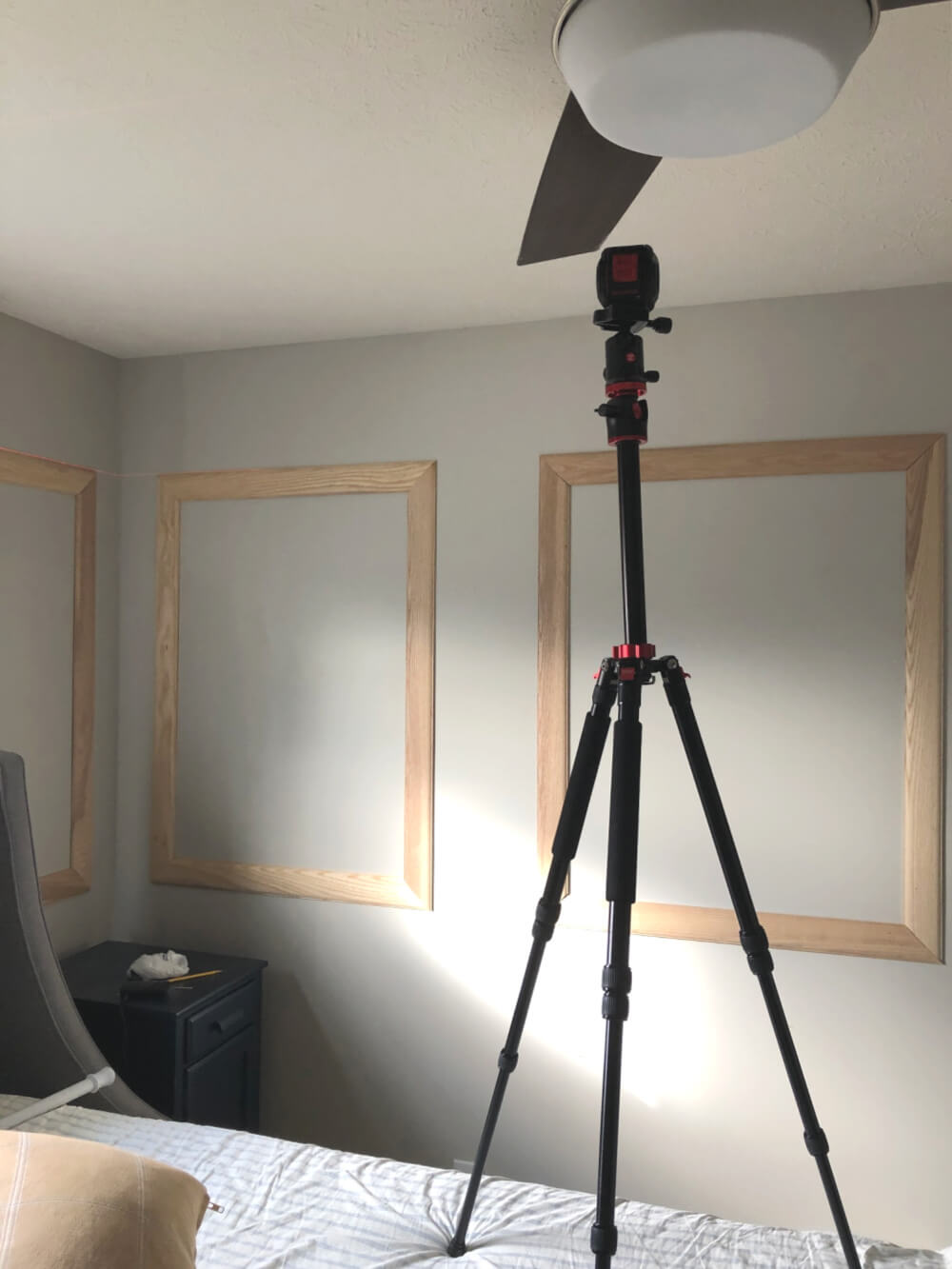 Sometimes you need to use whatever you have to create height.
Once you decide on the size of the frames, you can cut multiple pieces. That will help the process go much quicker. To make each cut you will just need to set your saw to a 45-degree angle.

Here's a good tutorial for creating the perfect miter joints: HERE.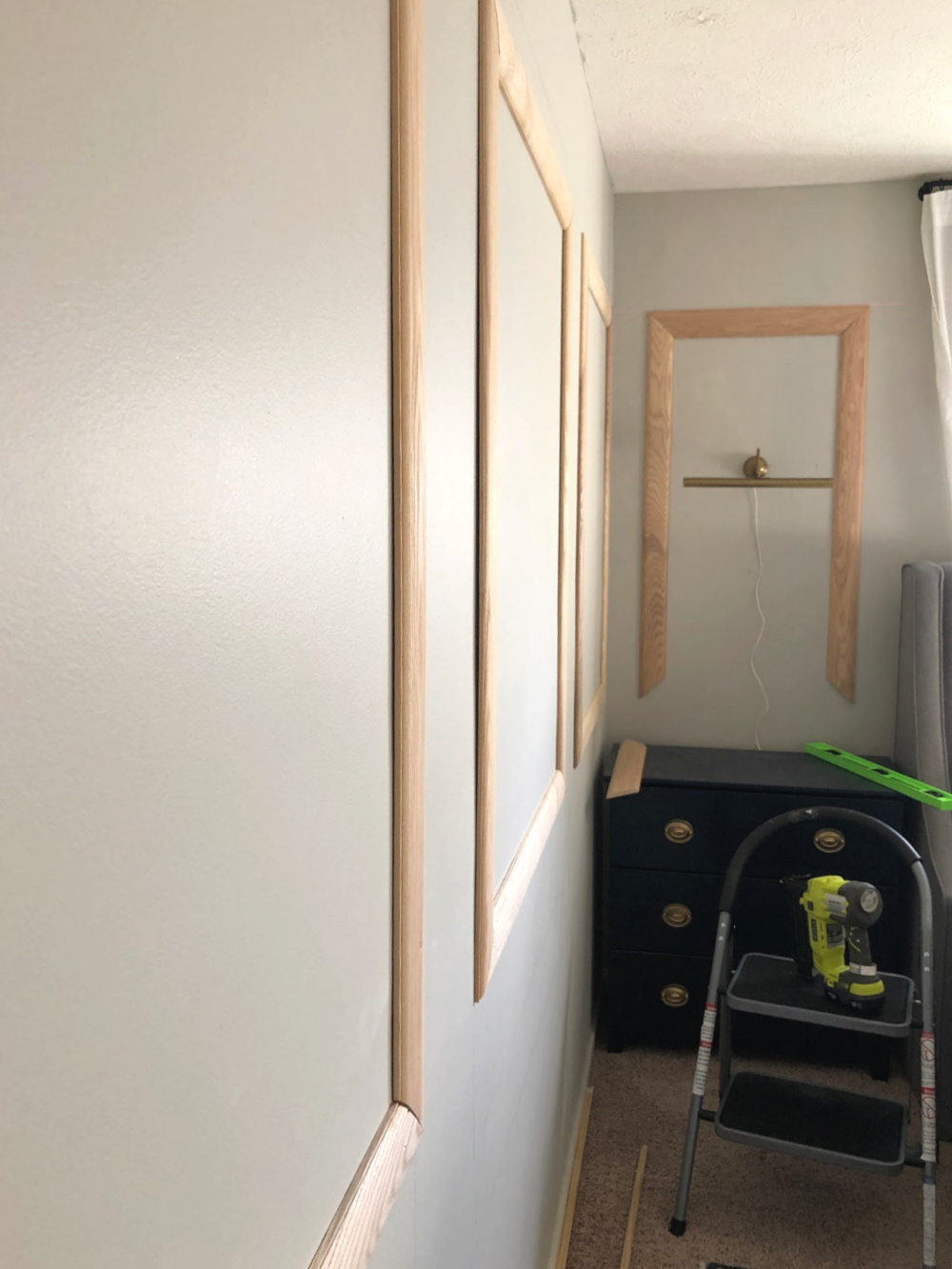 The laser level will allow you to easily continue the pattern around the room. See how it goes around the corner ↓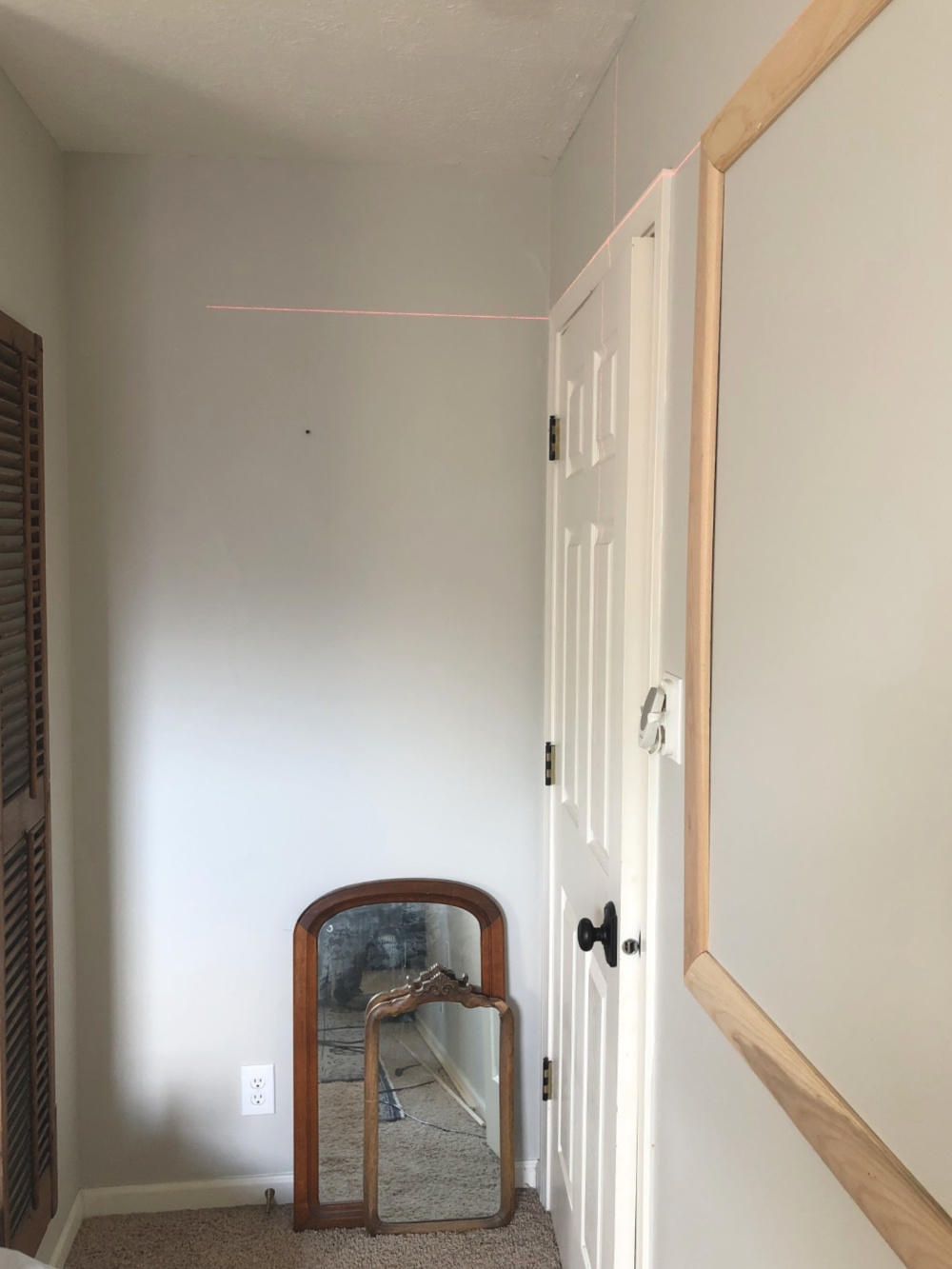 Try to find as many studs as you can to nail the pieces into, but when you don't have one you can either use liquid nails or caulk to help secure them.
I also like to use a handheld level to double-check that everything is uniform as I go. Then caulk all the seams and paint to finish it off!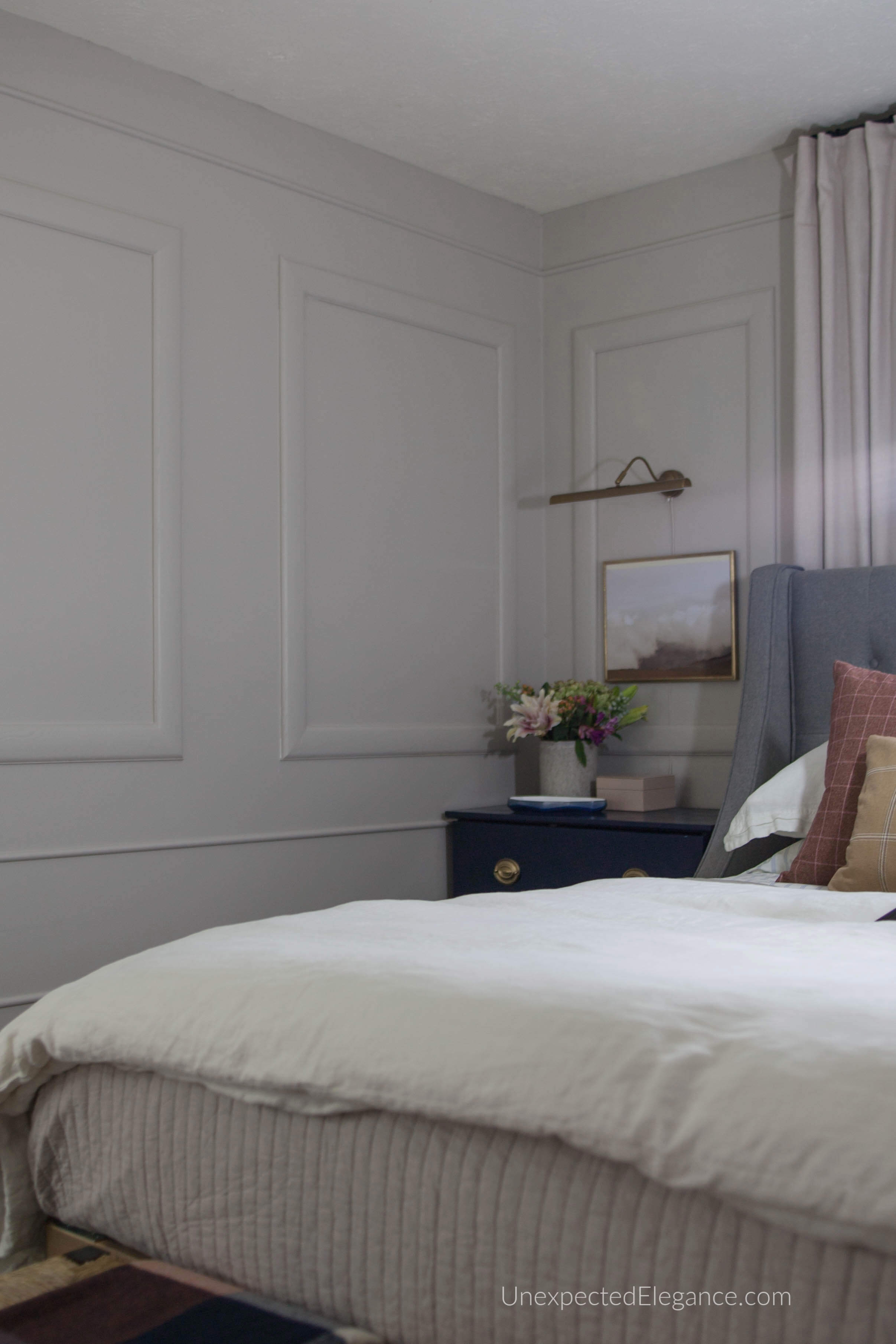 Well, that's all for this week. I finished it all and got it painted just in time for our guests this weekend. Check out this post to see how it turned out and all the details of the completed room: Guest Bedroom REVEAL
If you missed the other weeks of the challenge, you can find them here:
Week 1 | Weeks 2 & 3 | Week 4 | Week 6
Also, be sure to check out the other One Room Challenge participants HERE.