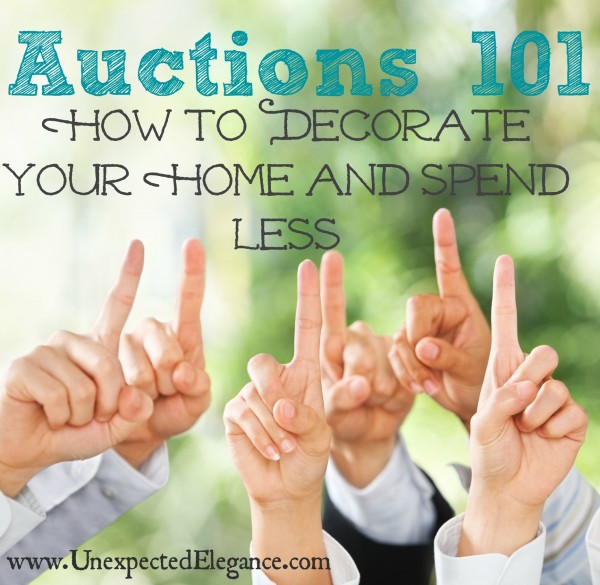 I have talked about auctions a few times in the past, but I thought it would be a good idea to share some of the ways you can use auctions to save money on things for your home.  If you have read my blog for any length of time, you know that I love going to auctions!  Some of you have probably never been to one and  it can be intimidating and overwhelming.
BUT, I want to clear up a misconceptions about auctions:
**Some of you might think they are filled with old or used "junk" that someone else doesn't want.  This is true of some but not all.  There are three categories of auctions (these are my made up categories so there could be more).**
1.  Estate/Real Estate Auctions. This type of auction is normally at someones home.  They are either selling the belongings out of the home, the house itself, or both.  I have the most fun at these auctions, because I almost always find a hidden treasure. This is by far my FAVORITE type!!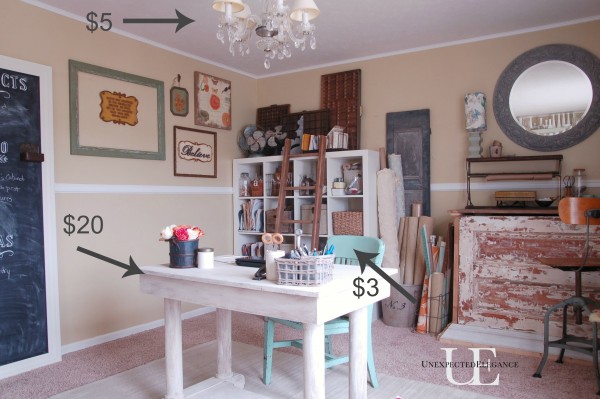 (For more photos of my old office, click HERE.)
2.  Commercial/ Liquidation Auctions.  These auctions are normally for businesses that are either closing or need to get rid of their inventory. If you are remodeling, this is the auction for you!  I was able to update the kid's bathroom for $350, by getting the big ticket items from a business who needed to get rid of inventory.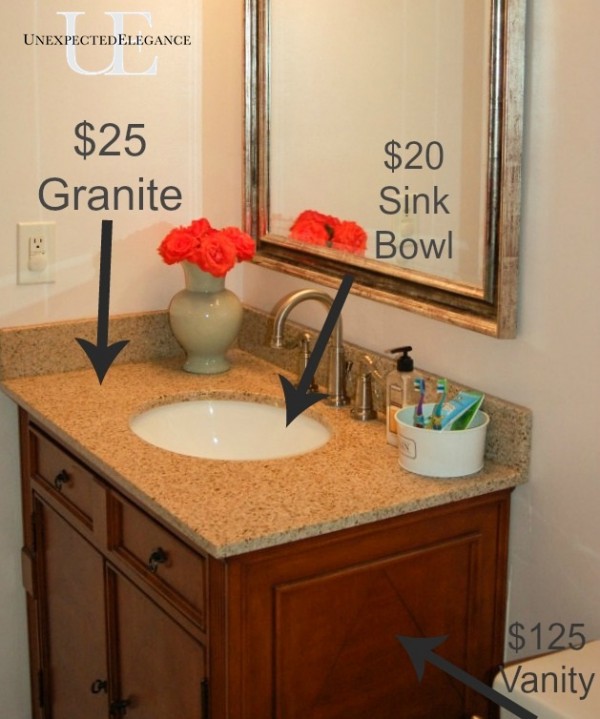 3.  Consignment Auctions.  These normally take place on the same day each month and are usually held at auction houses.  People bring in things they would like to sell and they are separated into lots.  Generally there is a buyers premium, most of the time it is 10%.  Consignments either are very specific (coins, guns, art, etc.) or have EVERYTHING under the sun!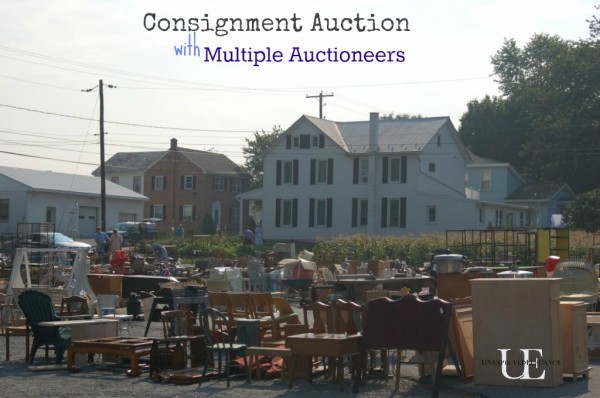 Finding AWESOME DEALS:
I have been to all three types and have found GREAT deals at all of them.  Here's what I know:  I love the thrill of the hunt, but the deals are what keep me going back.  Listen up, if you have hoarding tendencies, STAY AWAY!!  (SERIOUSLY!)  It can become addicting.  Not everything is cheap, but if you are patient you can almost always find what you want and get it an awesome price.
The best place to find out about auctions is AuctionZip, Craigslist or your local paper's website.
If you are on the hunt for something specific, bring dimensions and a tape measure with you.  Ideally, have someone at home you can call for that piece you can't live without, but didn't know you needed! 😉
Get there early! a.) Normally there is at least an hour before it starts to look around.  Take your time and look through EVERYTHING.  There are always hidden treasures.  b.) You will also need time to get a number and find out the format.  Sometimes there are multiple auctioneers going at once.
Set prices in your head and don't be afraid to walk away!  When you are bidding on something and that guy behind you keeps upping the bid, know when to stop.  It's very easy to get caught up in the moment, but you might regret it later.
When deciding how much you want to spend on something, think about how much it will cost retail.  If the piece is unique/handmade, you probably won't ever see it again.  I have lost out on items  because I was getting everything so cheap that I thought I shouldn't pay "that much" for something.  After losing the bid, I was kicking myself! (And probably ended up spending a whole lot more for a similar item at the store, that was made a lot cheaper!)
So if you have ever considered going to an auction, now  is the time.  You never know what you will find!