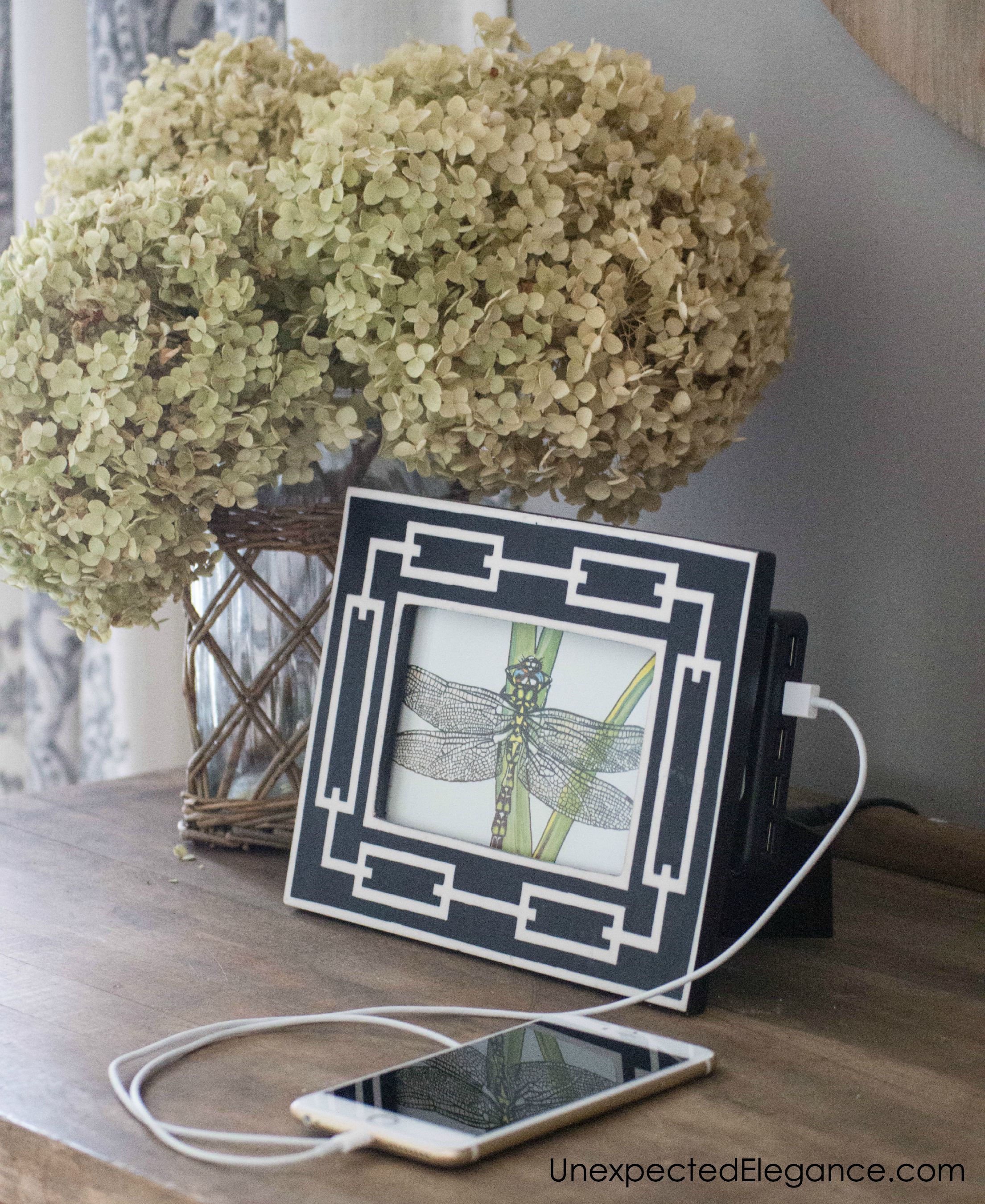 Our kitchen counter is always covered (well, WAS covered) in a million cords and charging devices.  About two weeks ago, I had had enough.  So I started looking online for a charging station, but didn't find any that I really loved.  Most of them were big and bulky and I wanted something a little more discreet.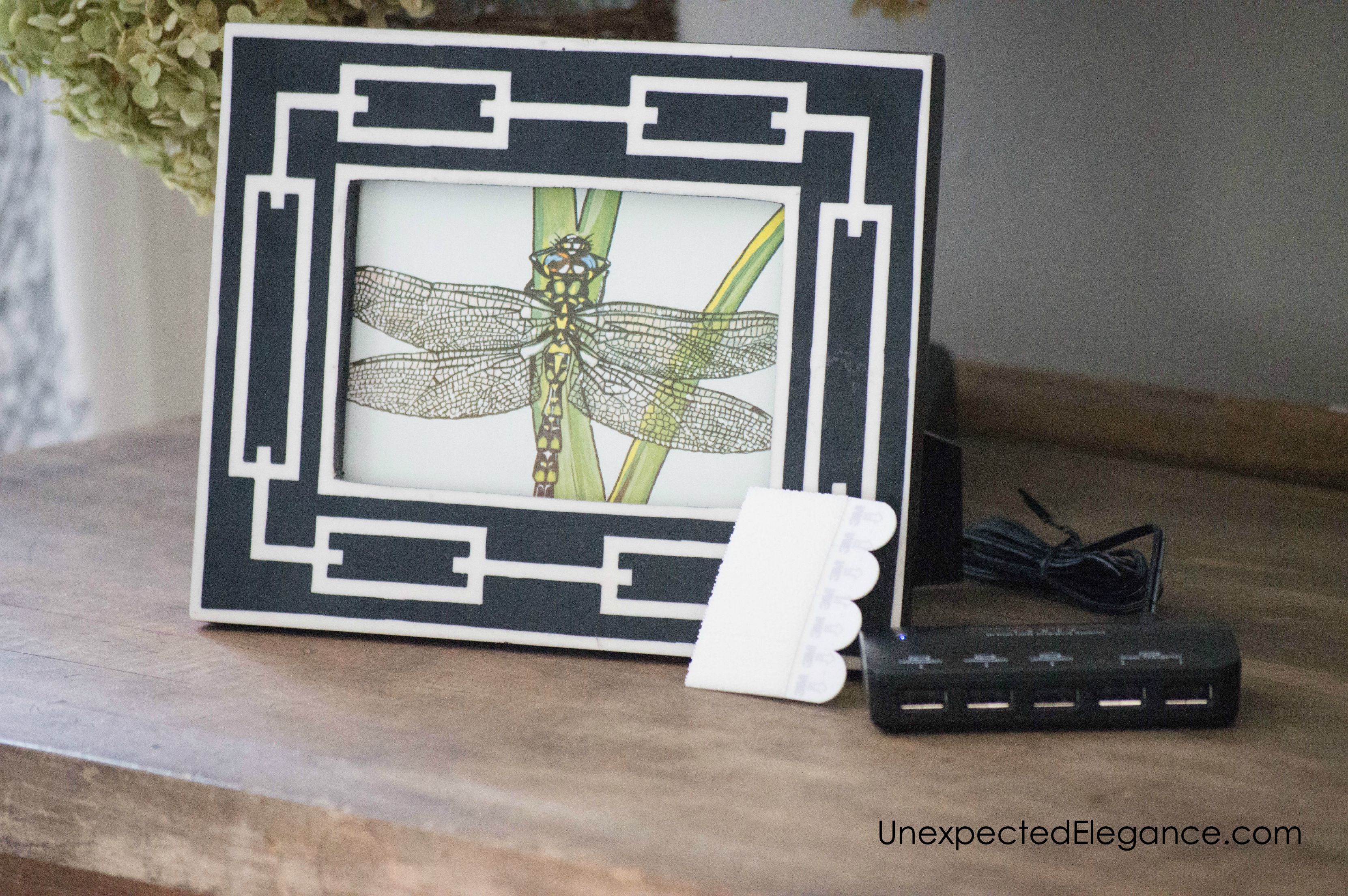 I found this usb charger with an extention cord on Amazon and decided to add it to the back of a picture frame with some Command velcro strips.  It works great and you can't tell it's there while no one is using it!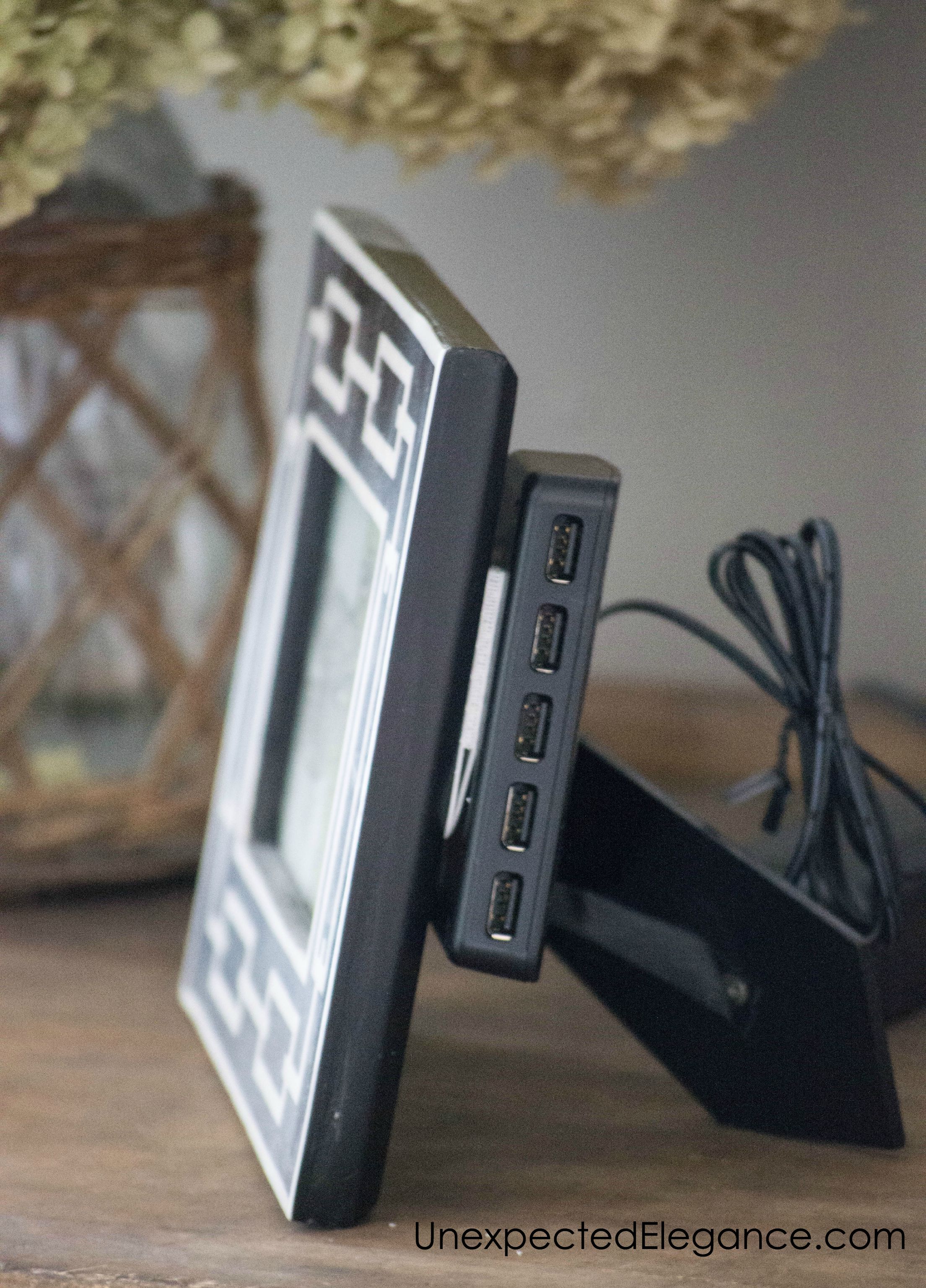 We have a basket of cords in the drawer under it and so far it's stayed fairly neat.  I'll cross my fingers that it stays this way long term. 😉
The great thing about this little DIY charging station is that I change out the picture frame anytime I want…and it keeps the mess off of the kitchen counter.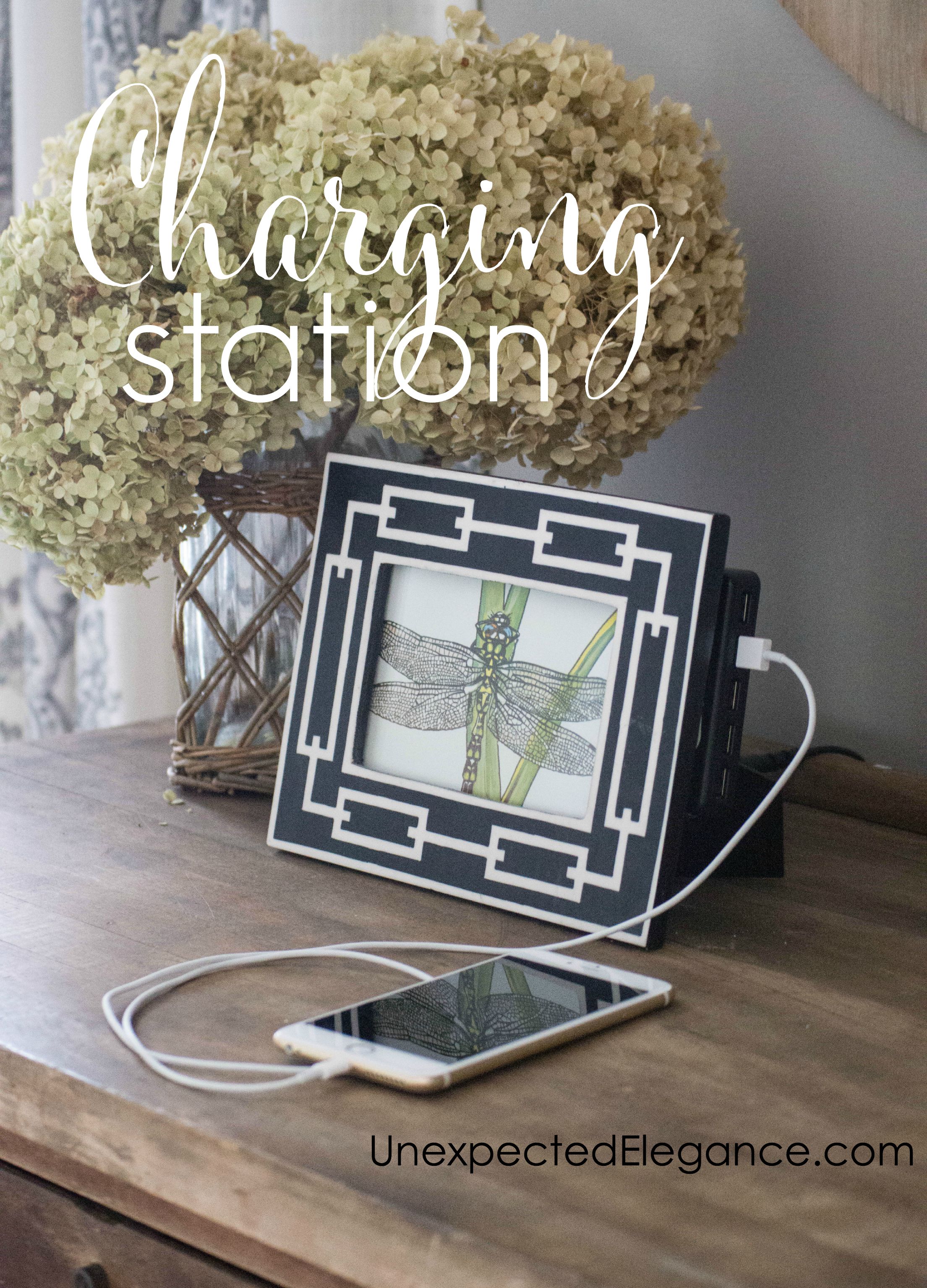 Let's do a giveaway JUST FOR FUN!!!  Share this post and I'll give one lucky person a year's subscription to Country Living Magazine!  Enter below:
a Rafflecopter giveaway