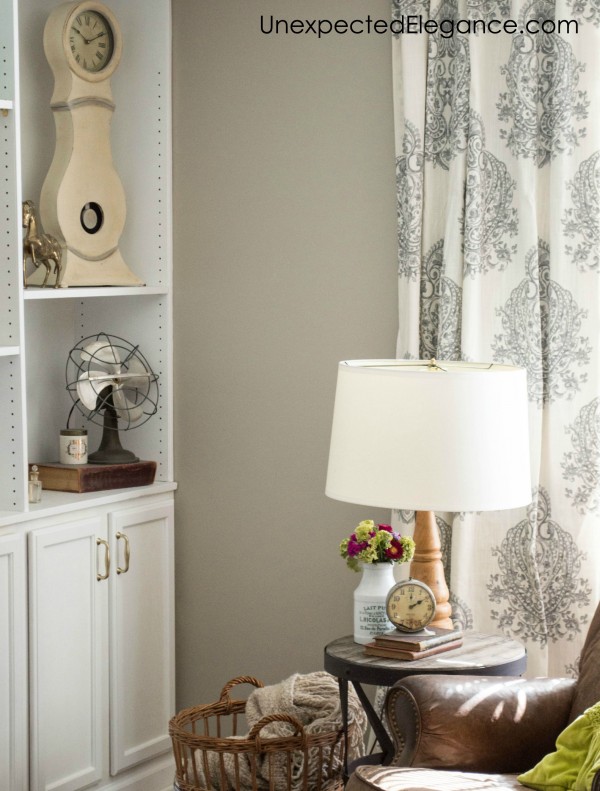 First, I want to say THANK YOU!  This little break has been such a blessing.  I have recieved some of the nicest and most heartfelt emails/comments from many of you.  I want you to know I appreciate each and every one…You are the BEST!!
With that said, I am SO ready to come back.  I have been doing some much needed updating in my living room this past week (now that the kids are back to school).  This room had stripes on the walls and while I still love a good stripe, it wasn't working with our couch.  (You can see what the walls looked like HERE.)  I have been hesitant to repaint because I had put so much work into the stripes, but I'm so glad I finally did it.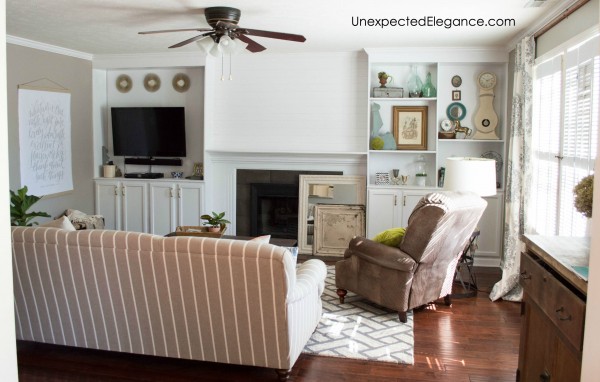 I'm still rearranging things and trying to decide on what to do with the mantel, but I already love this color so much better!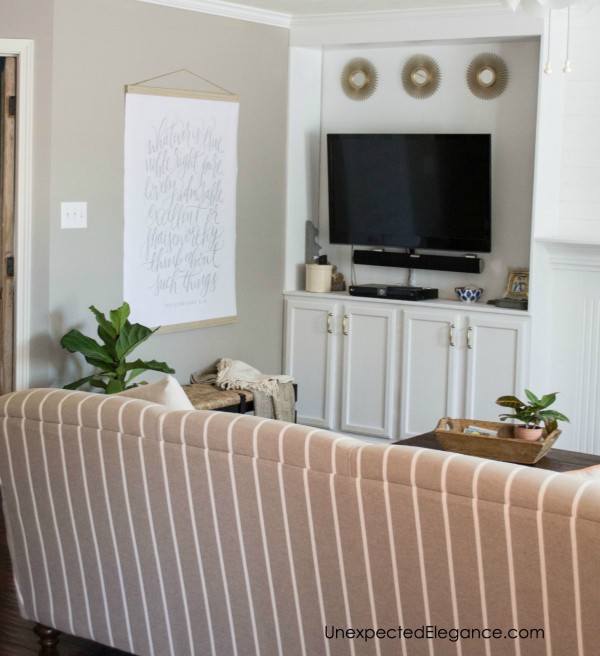 As I was painting this room as few days ago, I thought it was ironic that something I had been putting off turned out to be just what this room needed!  The same is true for most things in life, isn't it??   My decision to take a break from my blog has given me the little break that I needed and now I'm super excited to come back.  I have so many projects planned that I might not get to all of them until next year! 😉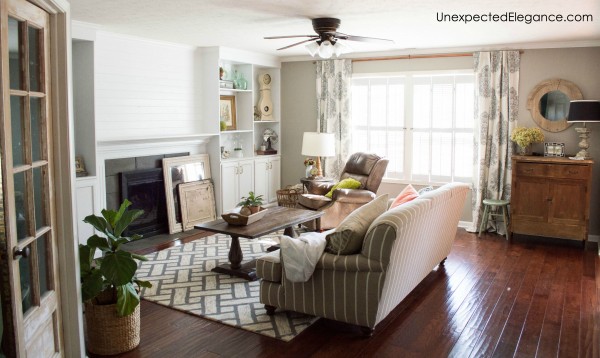 So thank you from the bottom of my heart for sticking around!  I have a few fun things in the works.  I want to start meeting some of you in person and I'm trying to plan something to make that happen.  If you are local or within a reasonable driving distance to Indianapolis/Fishers, IN please sign-up here to find out about what will be happening.