Get some tips and help on how to fix a damaged dresser. There are a few ways to easily transform that beat-up piece into something not only usable but beautiful!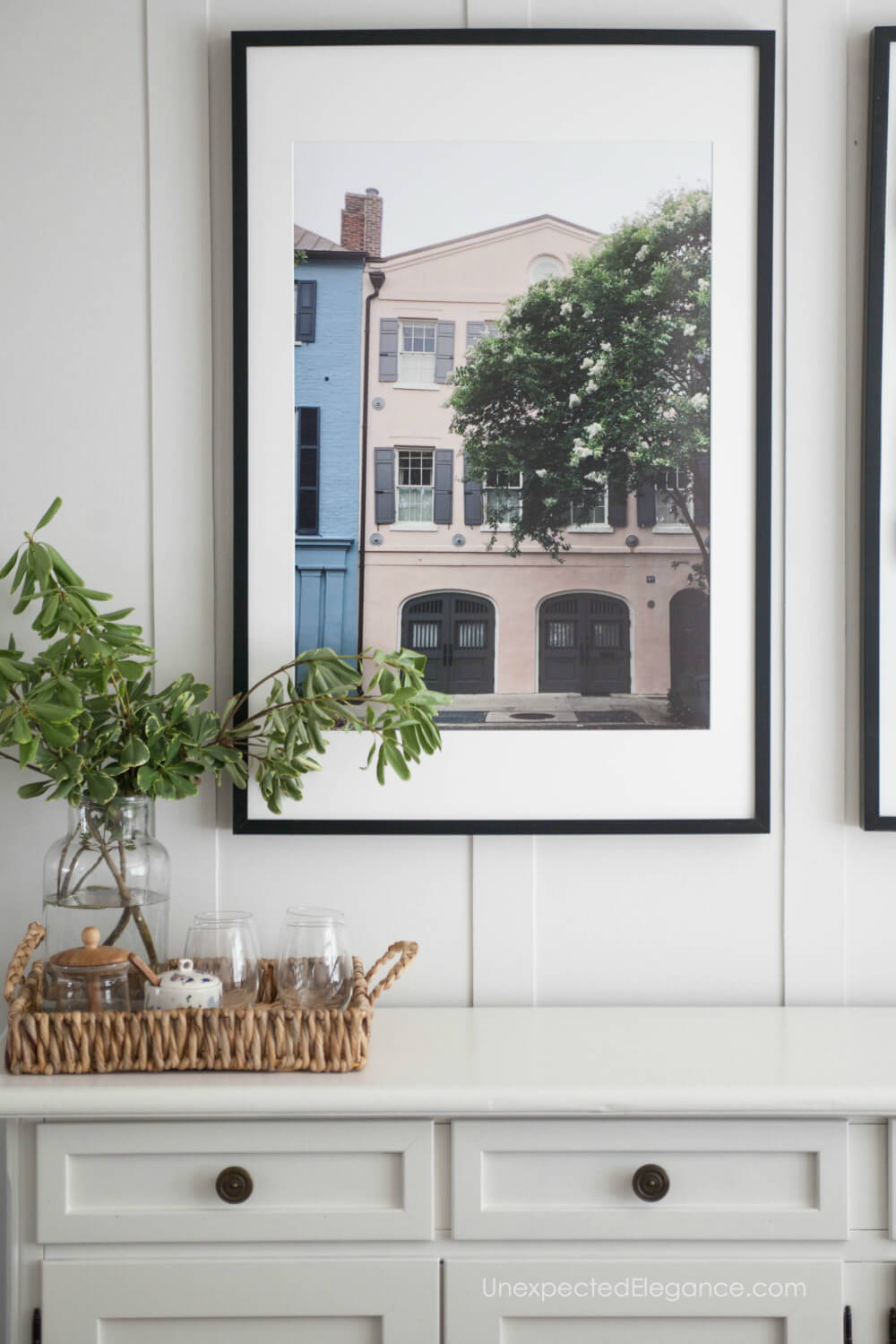 I don't know if you remember my dining room makeover from a few years ago? I couldn't find an affordable buffet that I loved, so I just used an expensive shelf.  It was functional but I really wanted something that would hide the "clutter."
Several months ago I was at the Ballard Designs Outlet and found this piece ↓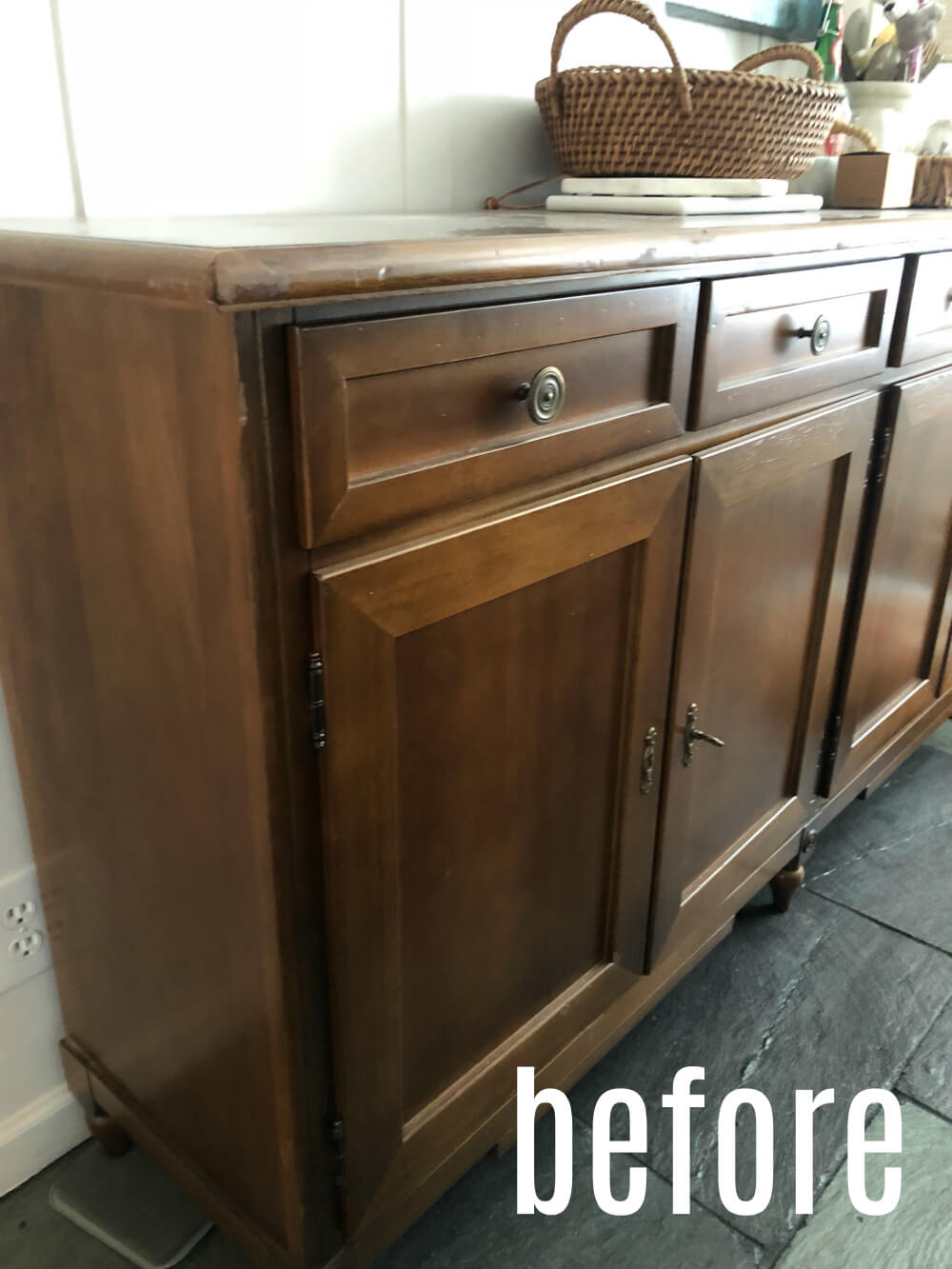 It was originally over $2000 but because it was damaged, it was $299.  I didn't love the color but the shape and size were perfect for my dining room…so I bought it.
When I got it home my husband took one look at it and said, "You paid HOW much for this?!?"  To be fair, it was really beaten up on the surface.
I used wood filler to fill in the dings and scratches, then lightly sanded to give it a smooth finish.  You can see from the picture below that even though it was smooth to the touch, it still looked pretty bad!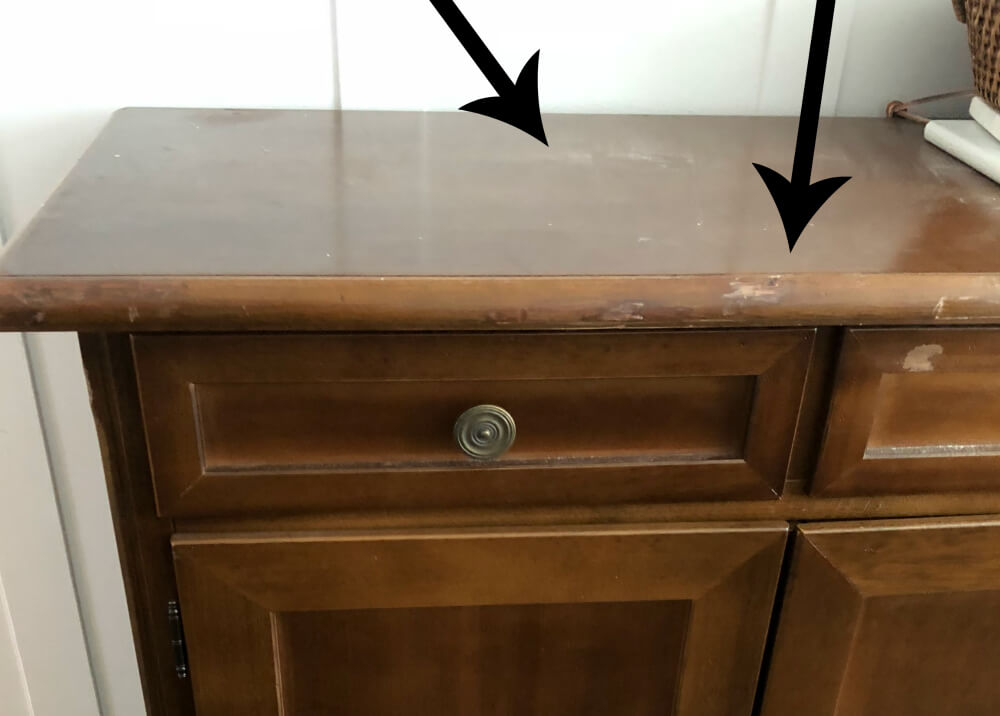 I knew I wanted to change color when I bought it and I THOUGHT I wanted it green.  The color was beautiful but it just didn't go well with the rest of the room.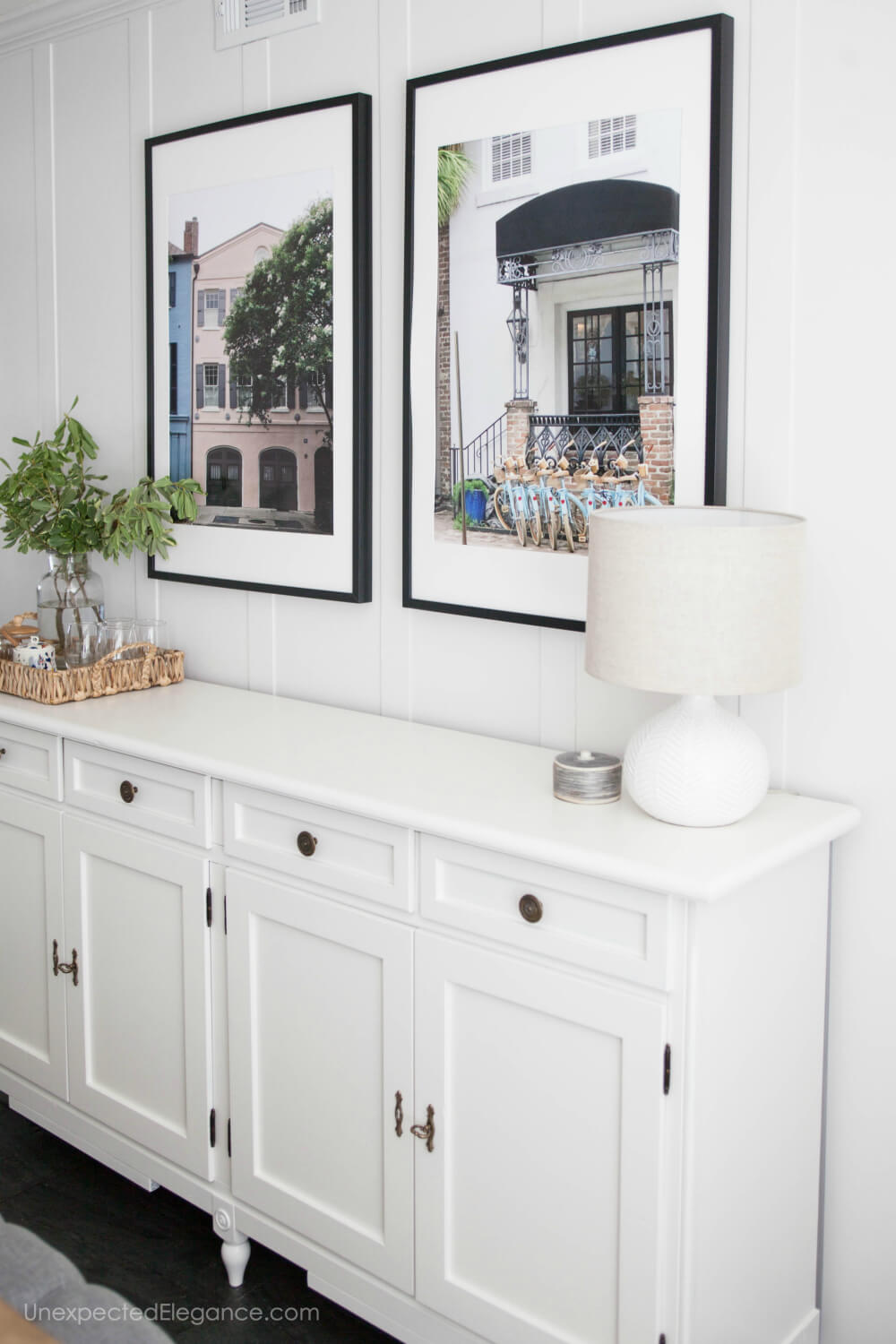 I ultimately decided to go with a white color.  I chose Dove Wing from Benjamin Moore.
It's hard to tell from the pictures but it is a slightly different color from the walls.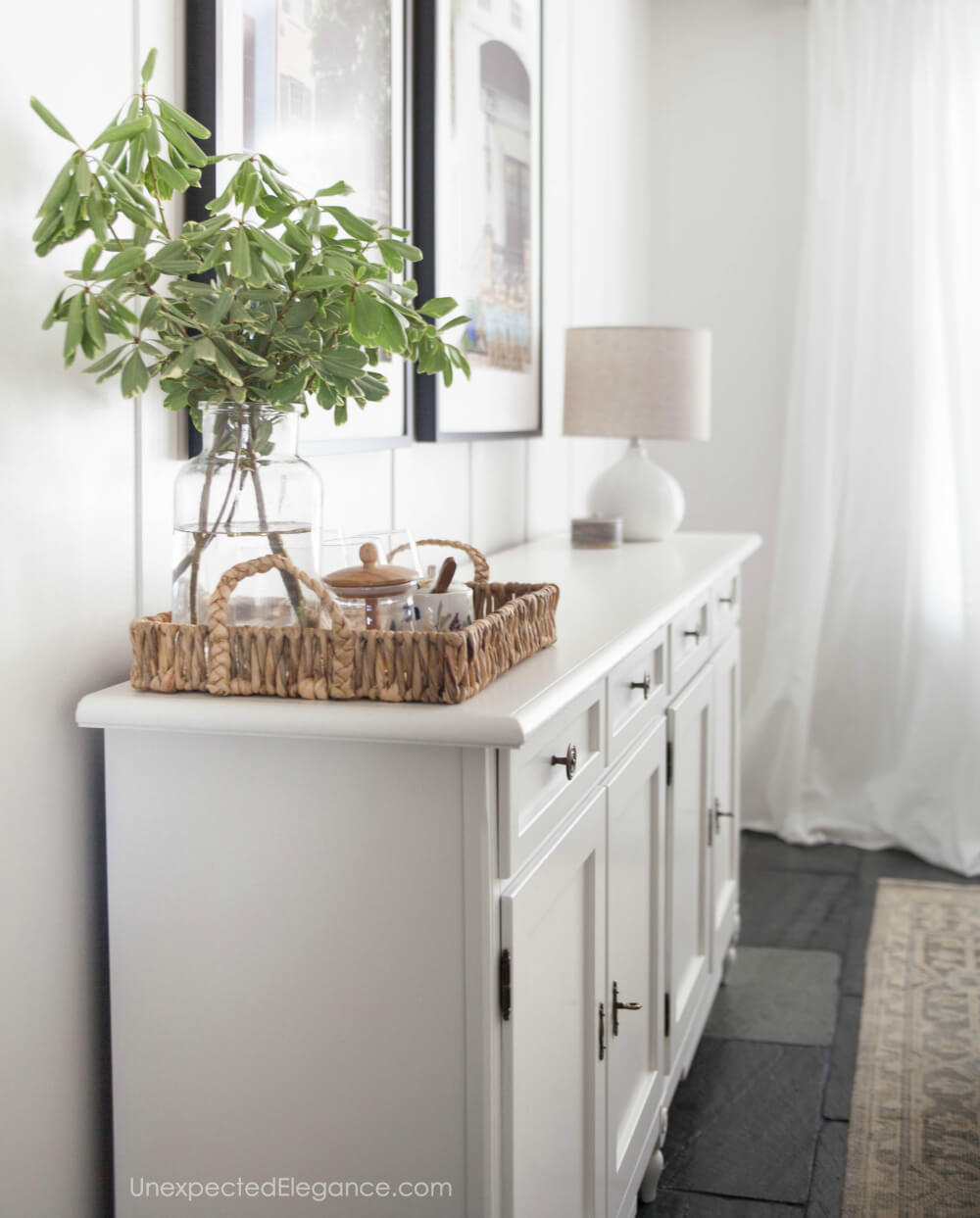 It took several coats to get the finish right, but it came out beautiful.
Here are a few TIPS on how to repair a damaged wood finish:
Fill in all the imperfections with wood filler.  After the filler is dry, then sand smooth.
If you want to keep the stained wood, get a stain pen that matches the existing color and use on the filled in areas.
If the piece is too bad for a color match, use paint.
Always buy a sample of paint first and try it on a small area.  It can save you money and time in the long run!
Lightly SAND between each coat of paint.
Allow each coat of paint to fully dry.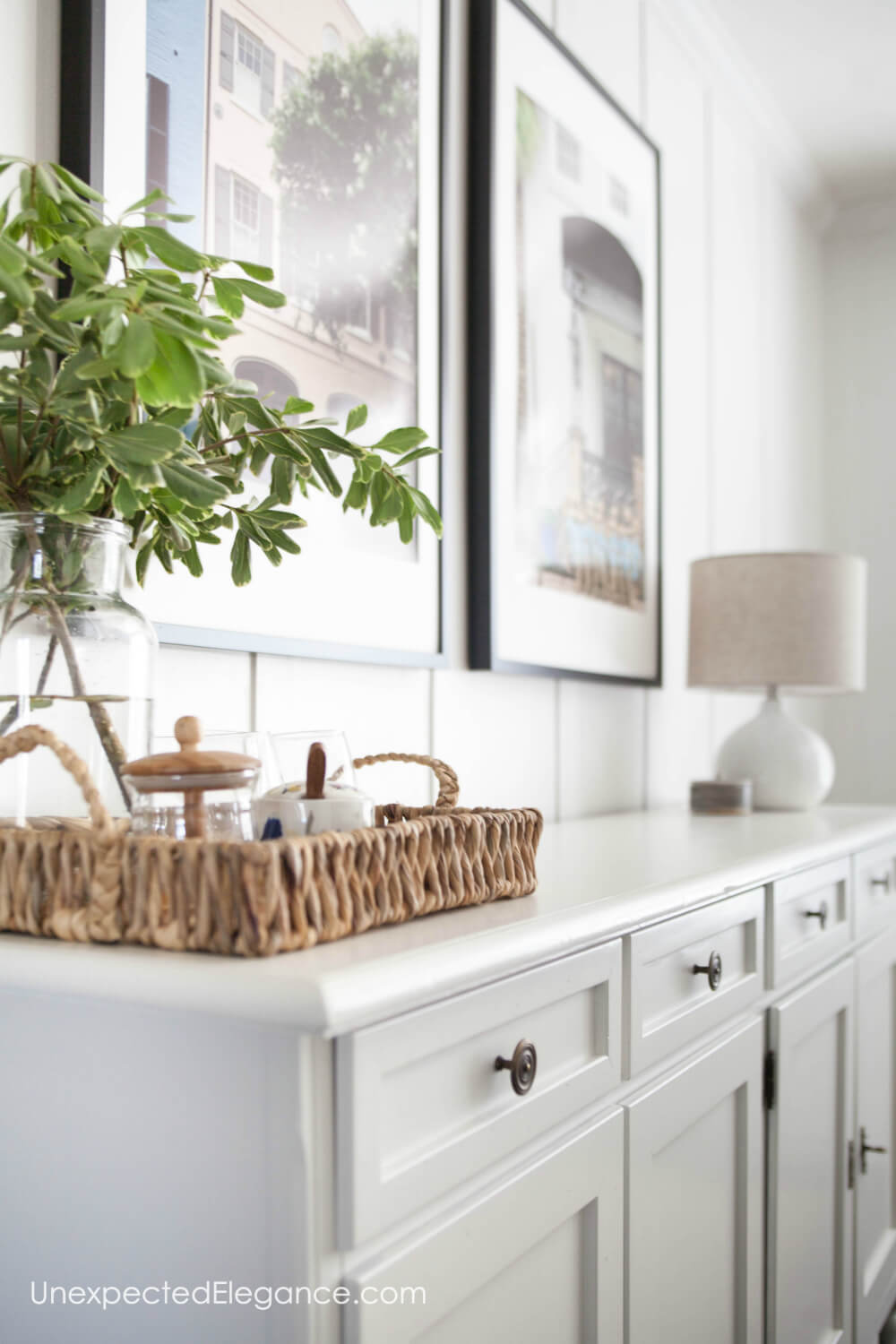 I'm happy to report that my husband really likes the way it came out and apologized for his initial reaction! 😉
You can find the full quick dining room makeover HERE.