Get a glimpse of how my Christmas decor has changed over the last decade! I'll show you how I like to keep the decor simple and liveable throughout the holiday season.
I really debated about even sharing my house this year. I didn't do anything original and the decor is similar to last year…but I LOVE looking back on all the past years. (And I wanted to make sure I had something to look back on!)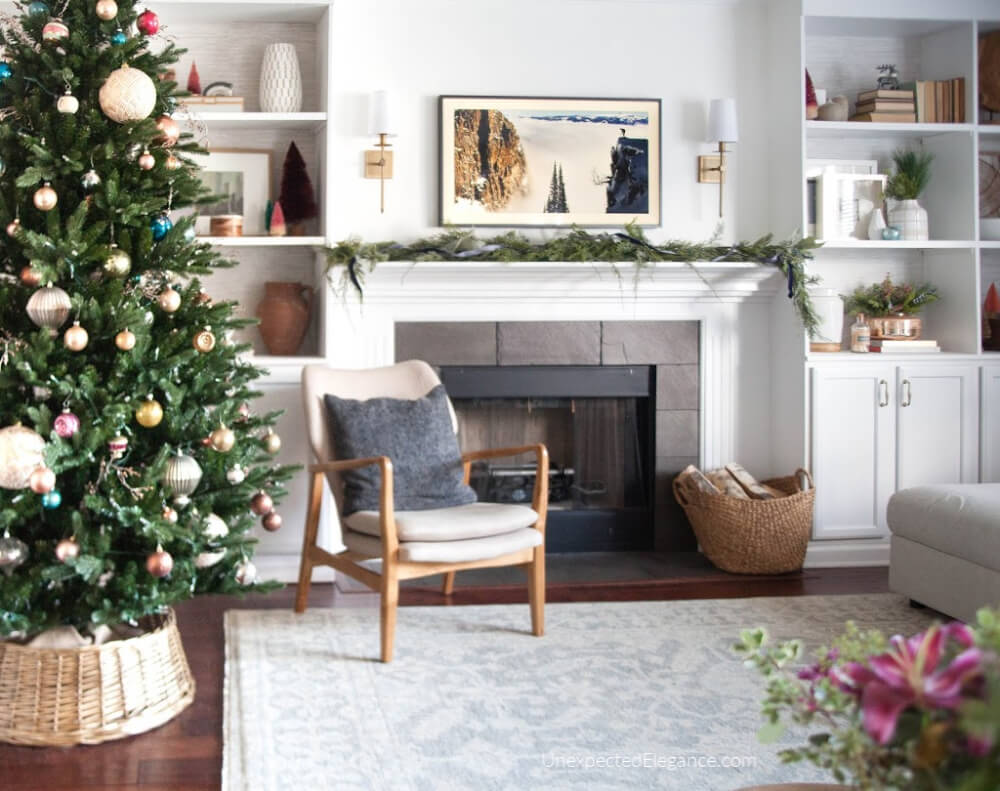 So here's my house this year. I didn't add anything extra for the pictures and took them really fast with no "fluffing". This is really how we live with our decor during the holidays.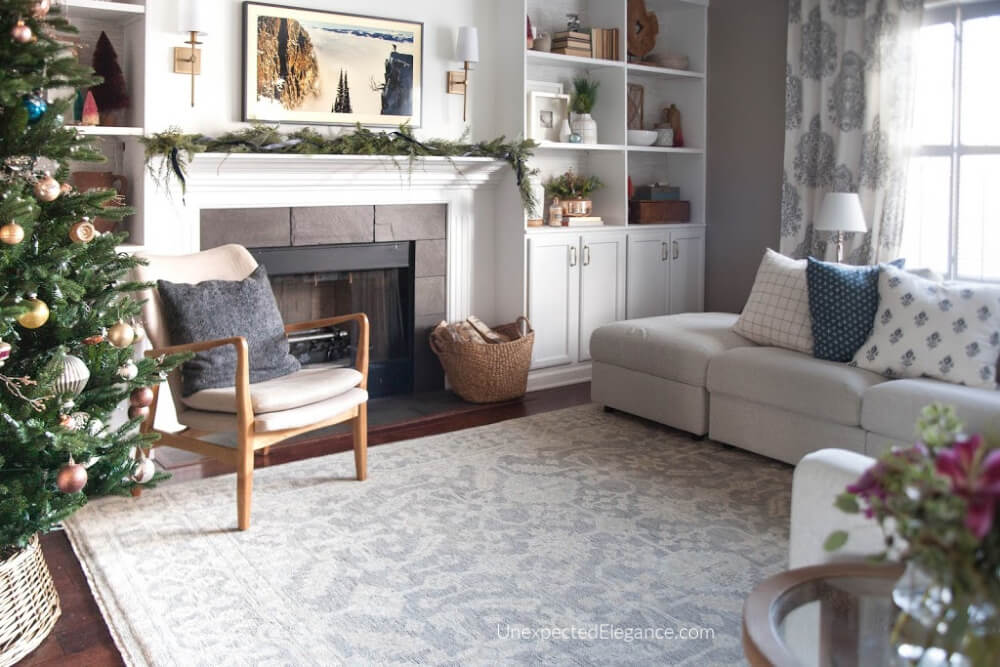 Normally I would have a coffee table styled, but this year we have puppies…and they like to run around the house chasing each other, so we moved the coffee table out.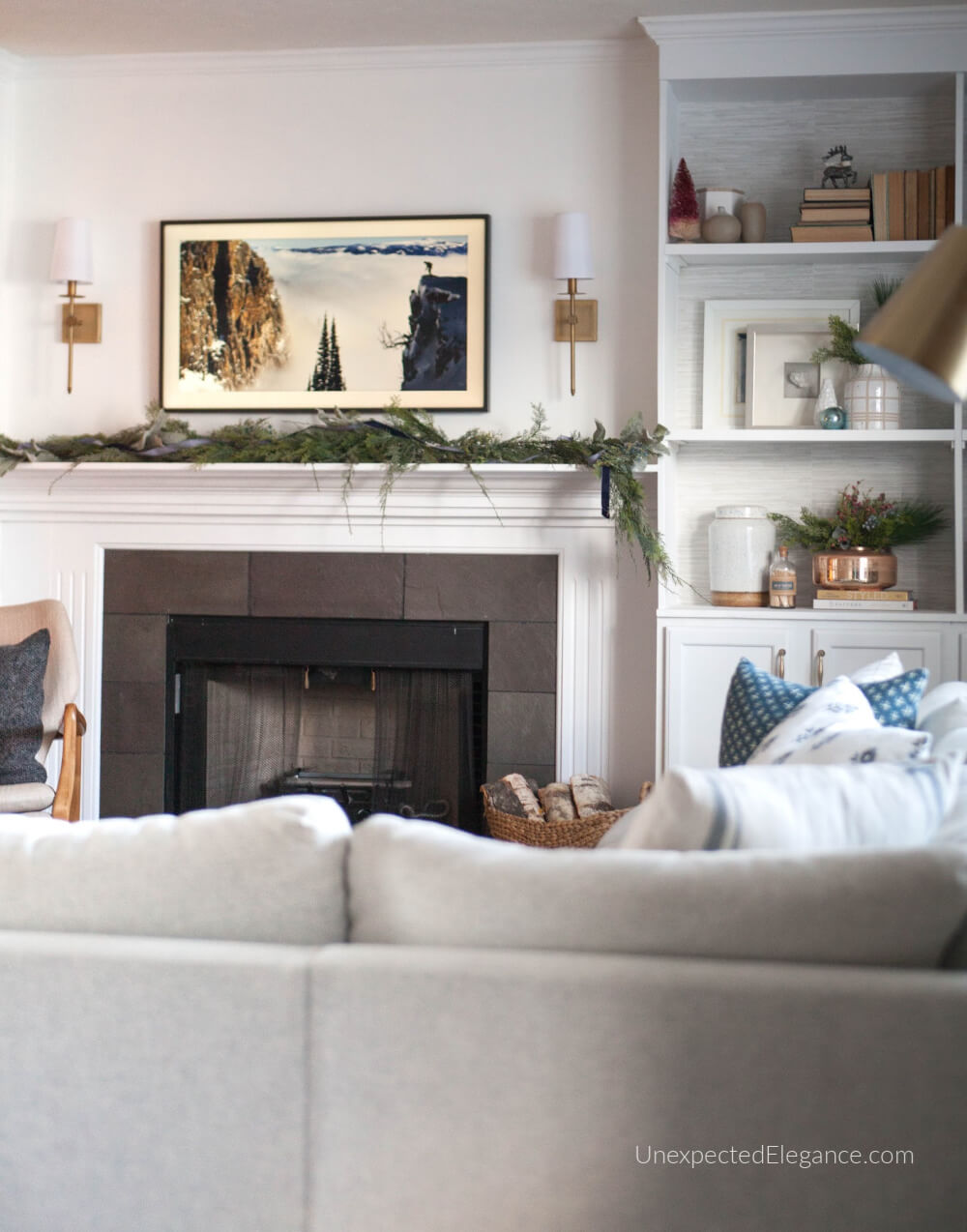 I was a little worried about the dogs jumping on the tree, so I replaced the skirt with a basket and put only shatterproof ornaments at the bottom. Thankfully, they have done a great job of staying away!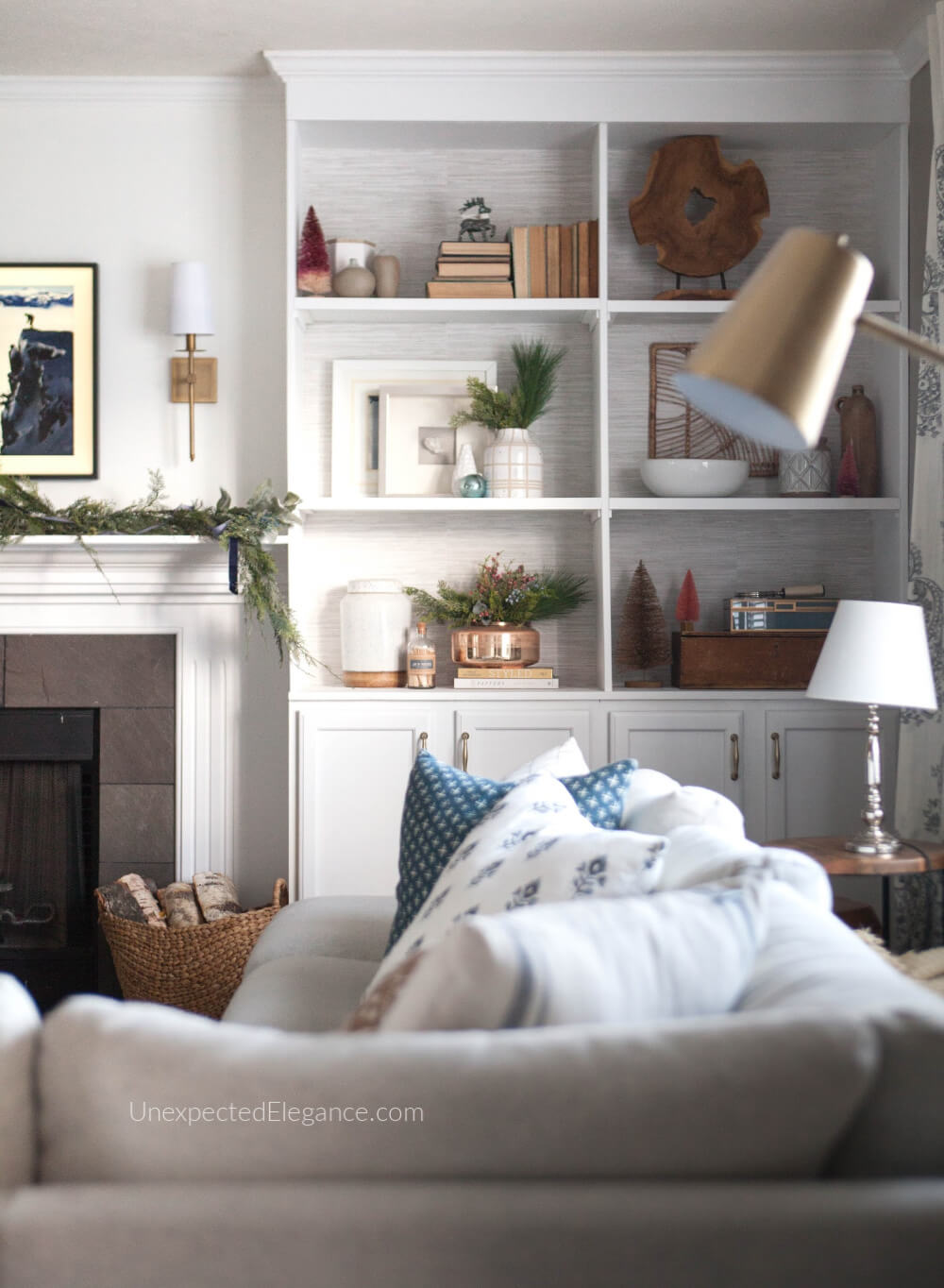 I was also very aware of keeping things off the floor and not letting anything dangle, like stockings or ribbon!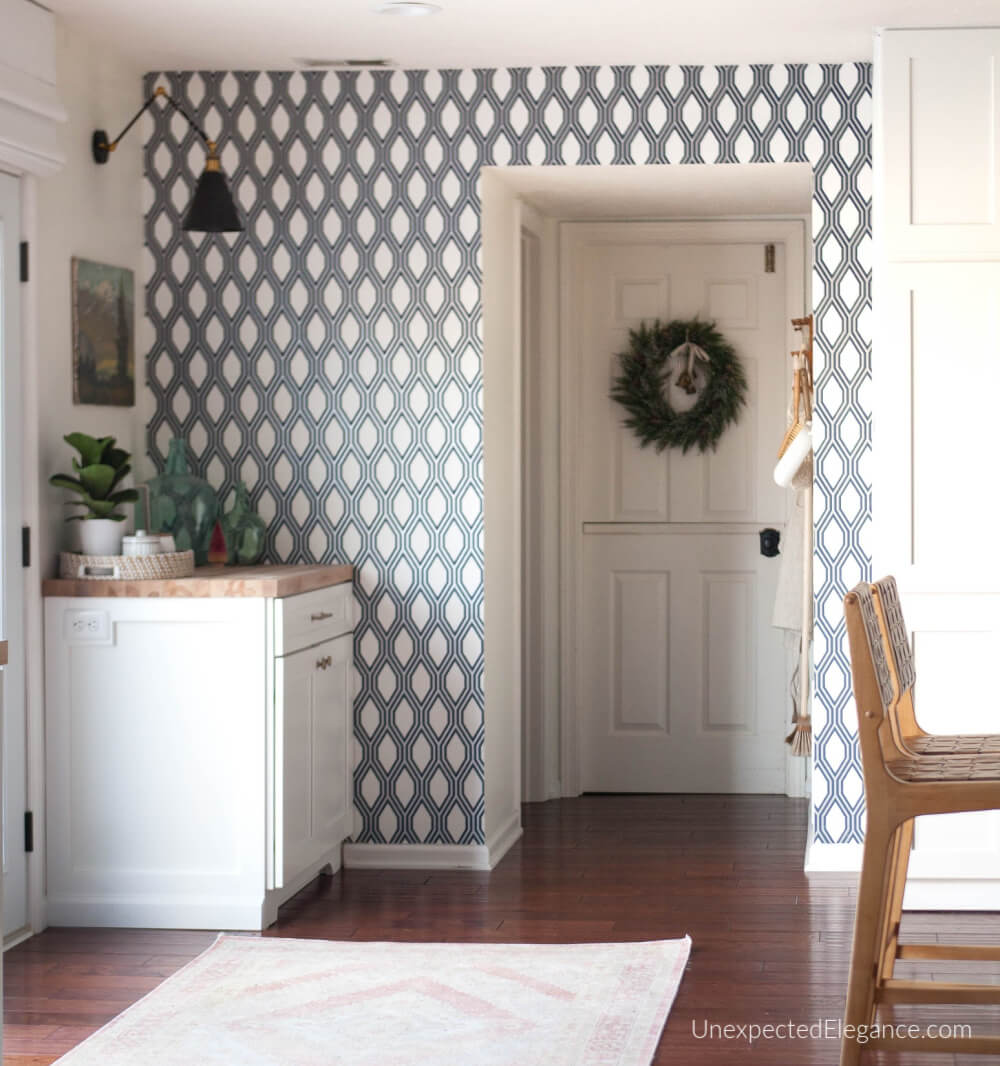 Normally I'll set the table for my Christmas tour, but not this year! 🤷🏼‍♀️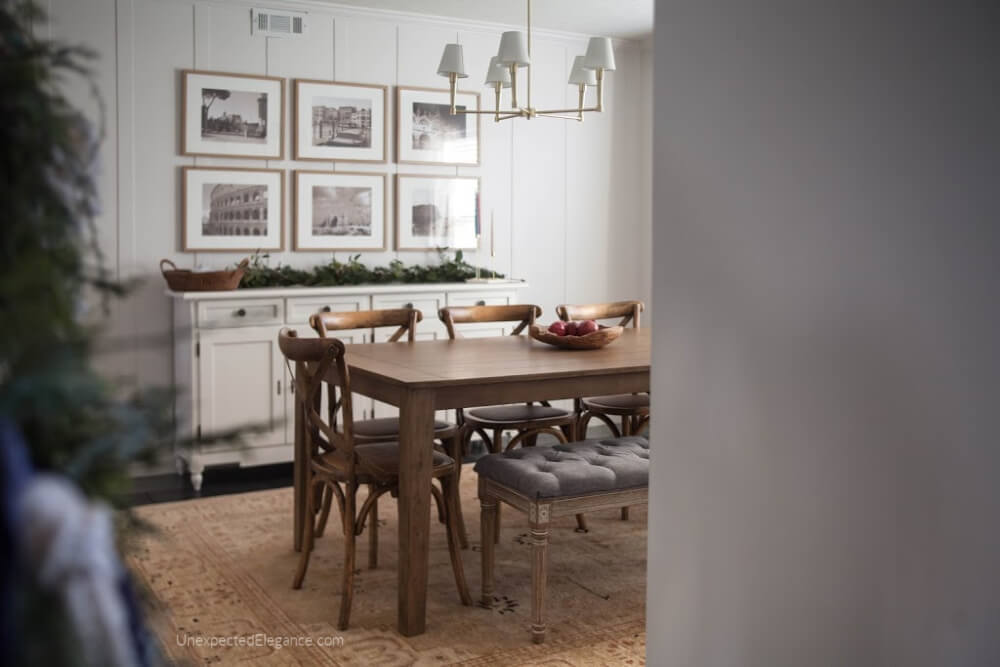 This is how our dining is every day of the week during the holidays. (When it's not clean, it's usually covered in a puzzle!)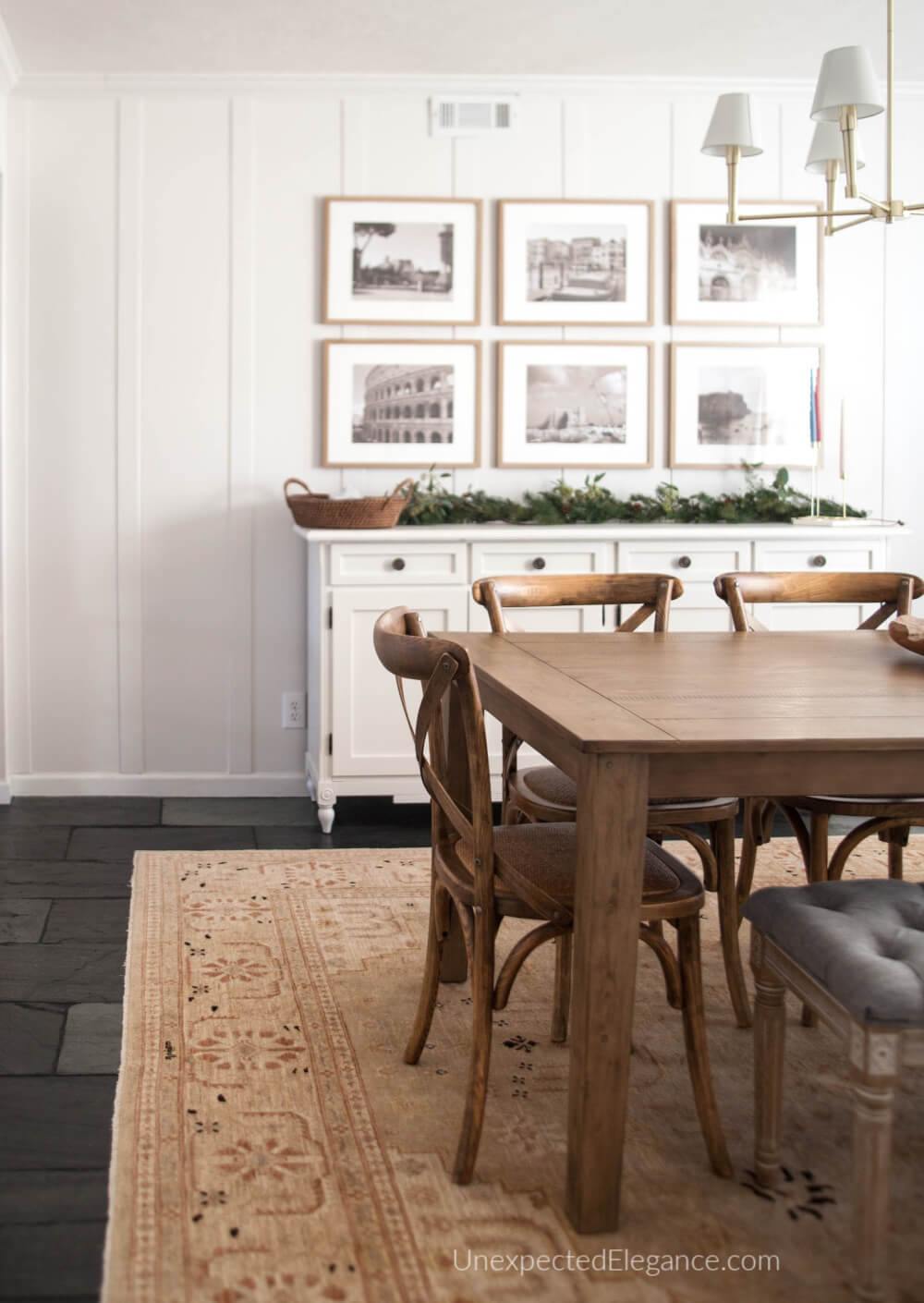 Our basket of napkins sits on top of the buffet normally, but I added a piece of faux garland and a few candles. There's still room on top for dishes if we need the space.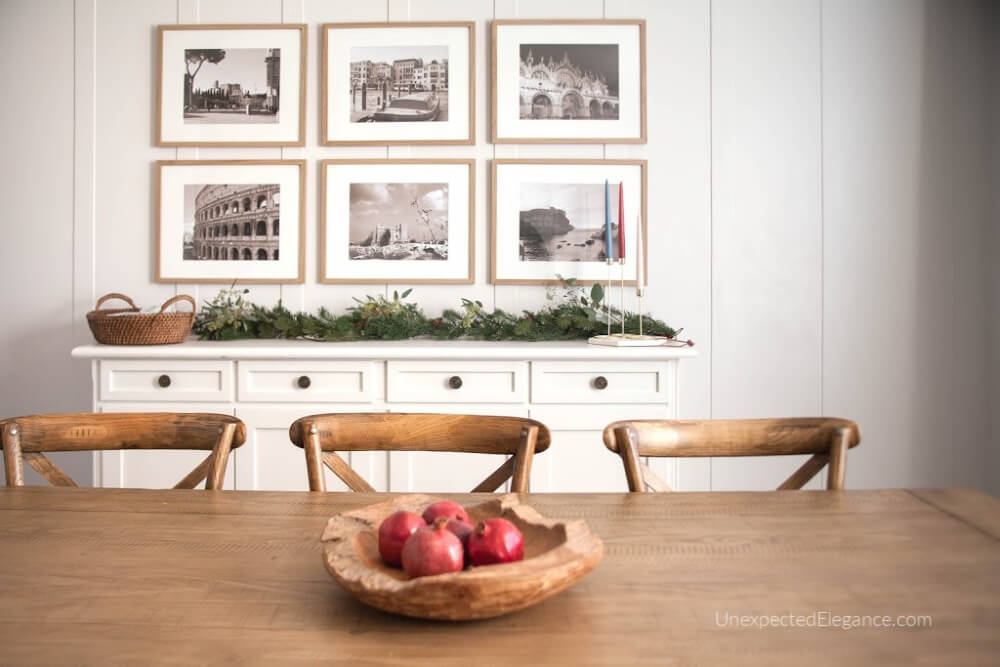 I added pomegranates to our fruit bowl as a festive touch that can easily be moved to the buffet if we need the space on the table. Festive and functional…that might be my new holiday saying!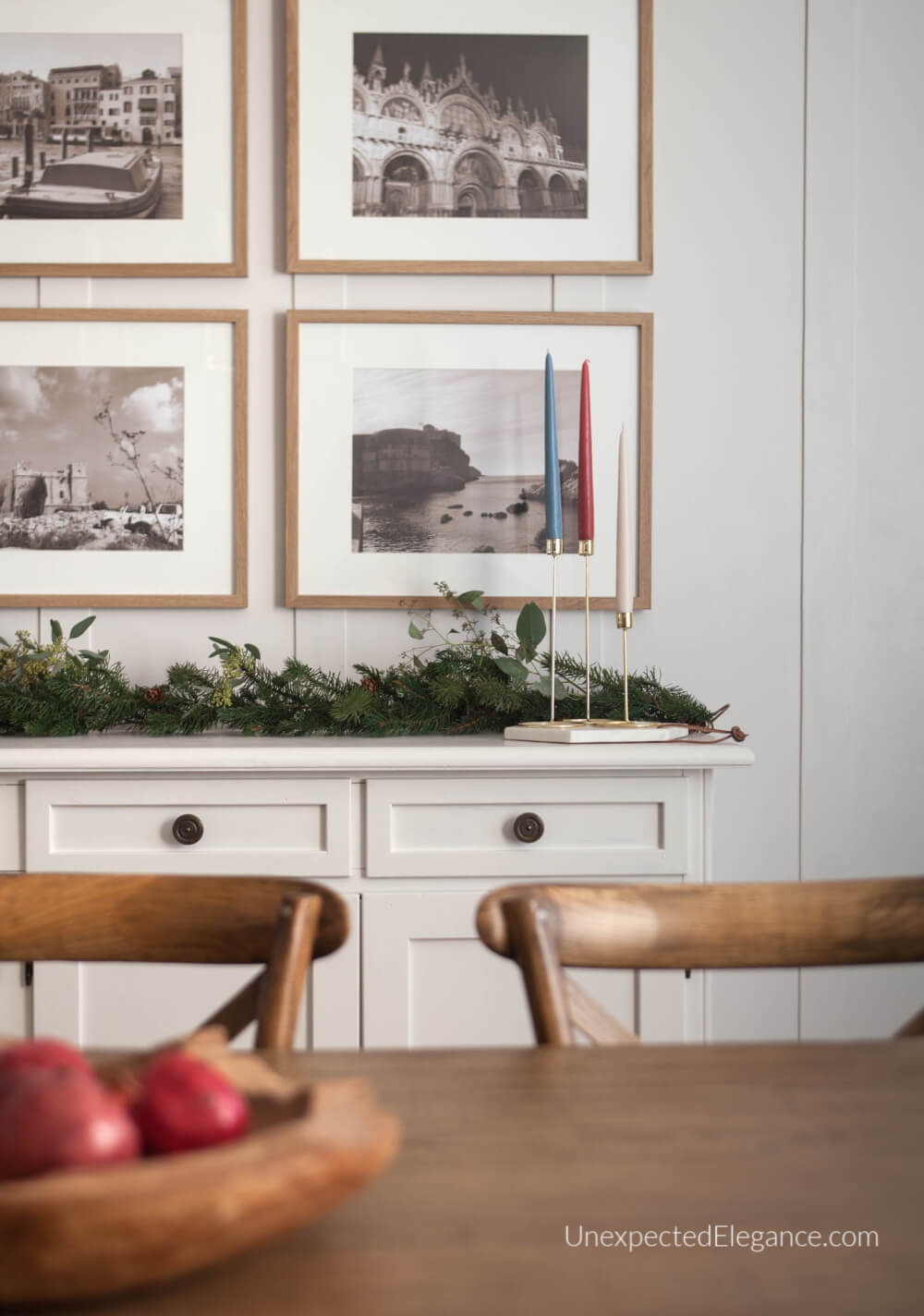 The only other two rooms that I added any decor to was our master bedroom and the loft. You can see our bedroom HERE if you missed it.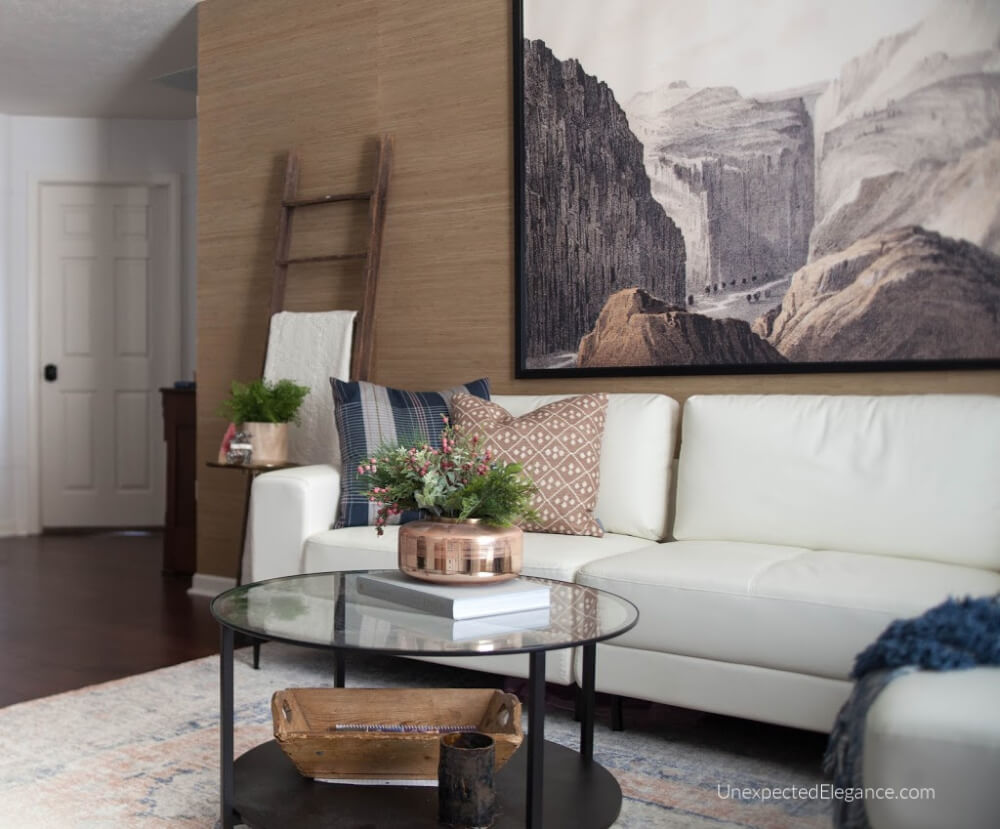 The loft is the kid's area of the house, so I didn't do much. A short vase of faux green that I don't have to worry about a mess, and few small decorations on the side table.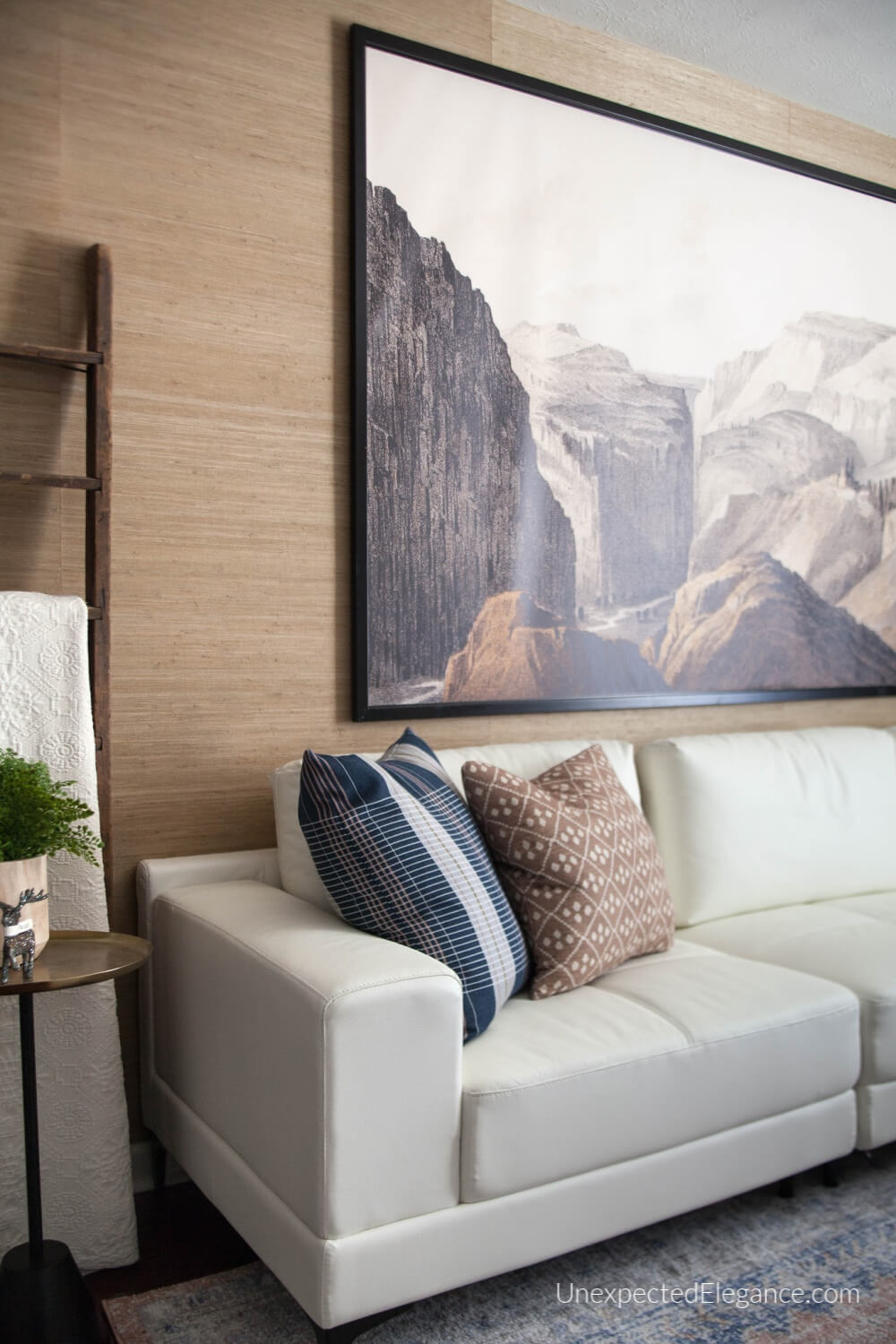 It took me about a day and a half to completely decorate the house. I've craving less clutter for the past couple of years, and I love that the Christmas decor won't take a week to deconstruct.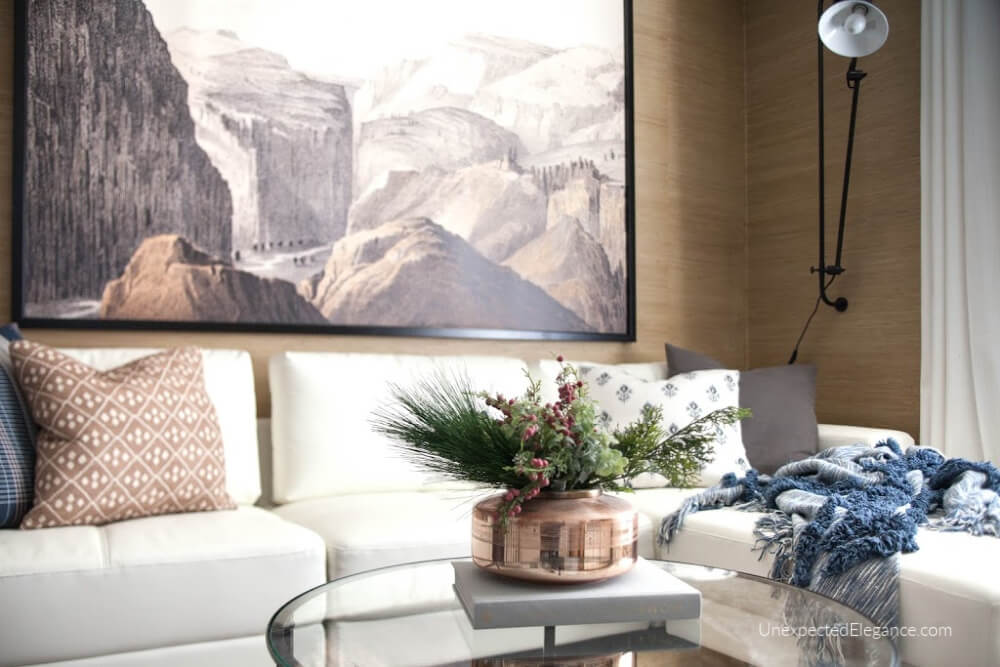 So the whole purpose of this post is to have something to look back on in years to come. BUT I thought it would be fun to see how my home has evolved over the last decade. ↓
Christmases Past…
| 2018 | 2017 |2016 | 2015 | 2014 | 2013 | 2012 | 2011 | 2010 |
Here is a fun post I wrote a few years ago that shows the evolution of our home during Christmas too!
What about you? Do you like to go all out every year or keep it simple? I'd love to know!