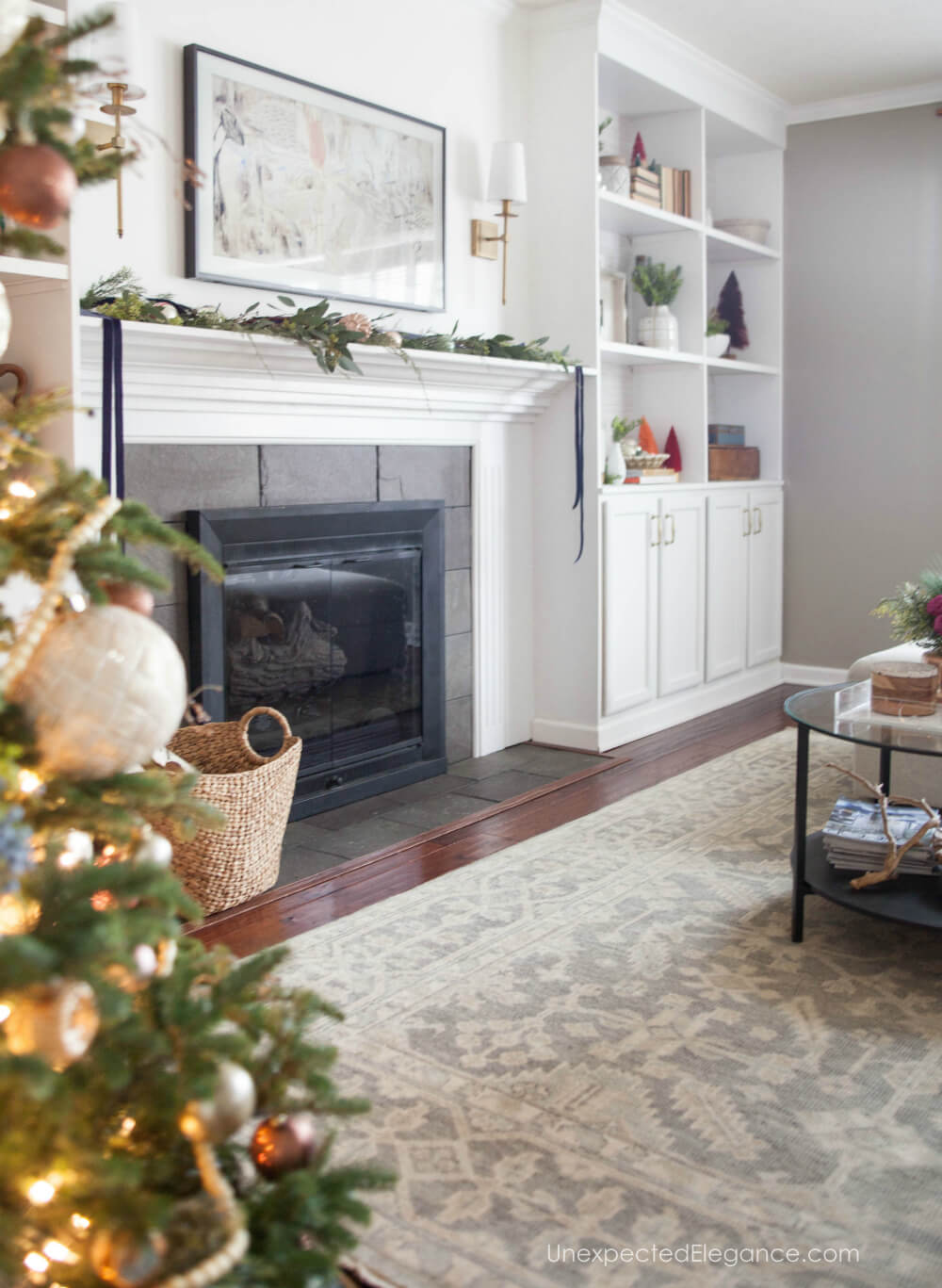 I'm so happy to finally share some of my simple and cozy Christmas decor with all of you.  I've had my house decorated for weeks, but the weather in Indiana has been so dreary that it's hard to take indoor pictures.
Today I'm teaming up with some of my favorite blogging friends who are also sharing Christmas decor tips.  You can get the links to their homes at the bottom of this post.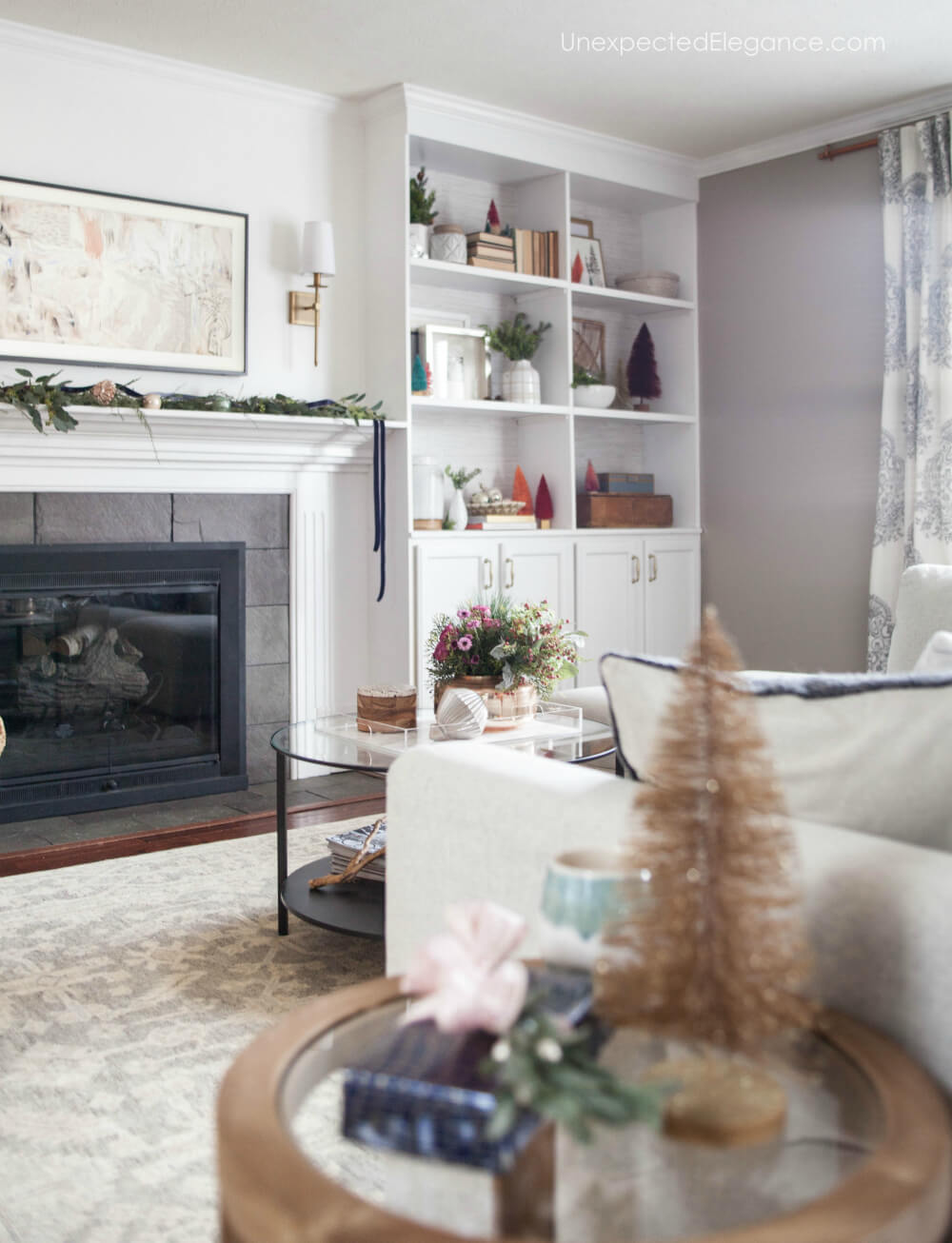 My decor this year, and for the last several years, has consisted of just a few items:
Ribbon (Velvet is my favorite!)
Wrapped Gifts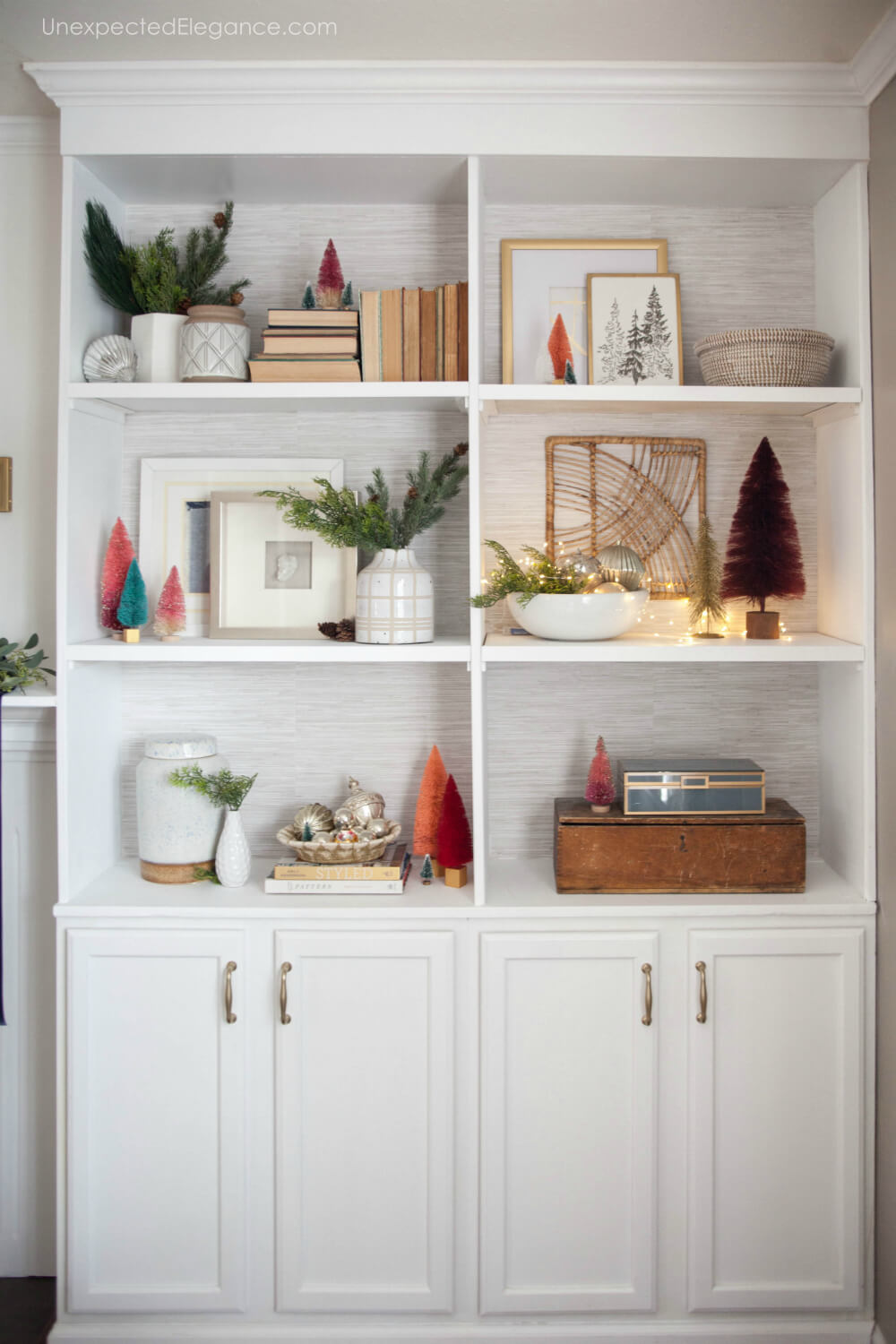 My boxes of stored decor have decreased dramatically, and I've found my groove and know what I like…which makes decorating for Christmas so much easier.
I will say, this year I might need to add a storage bin because I bought a few new things.  In the past, I've used mostly fresh greens throughout my house.  However this year I invested in some quality faux garland.
I got mine at Pier 1 and JOANN, but most of them are sold out, so this is a good alternative: HERE.  Since I'm a sucker for fresh greens, I just clipped some eucalyptus and stuck them throughout the garland.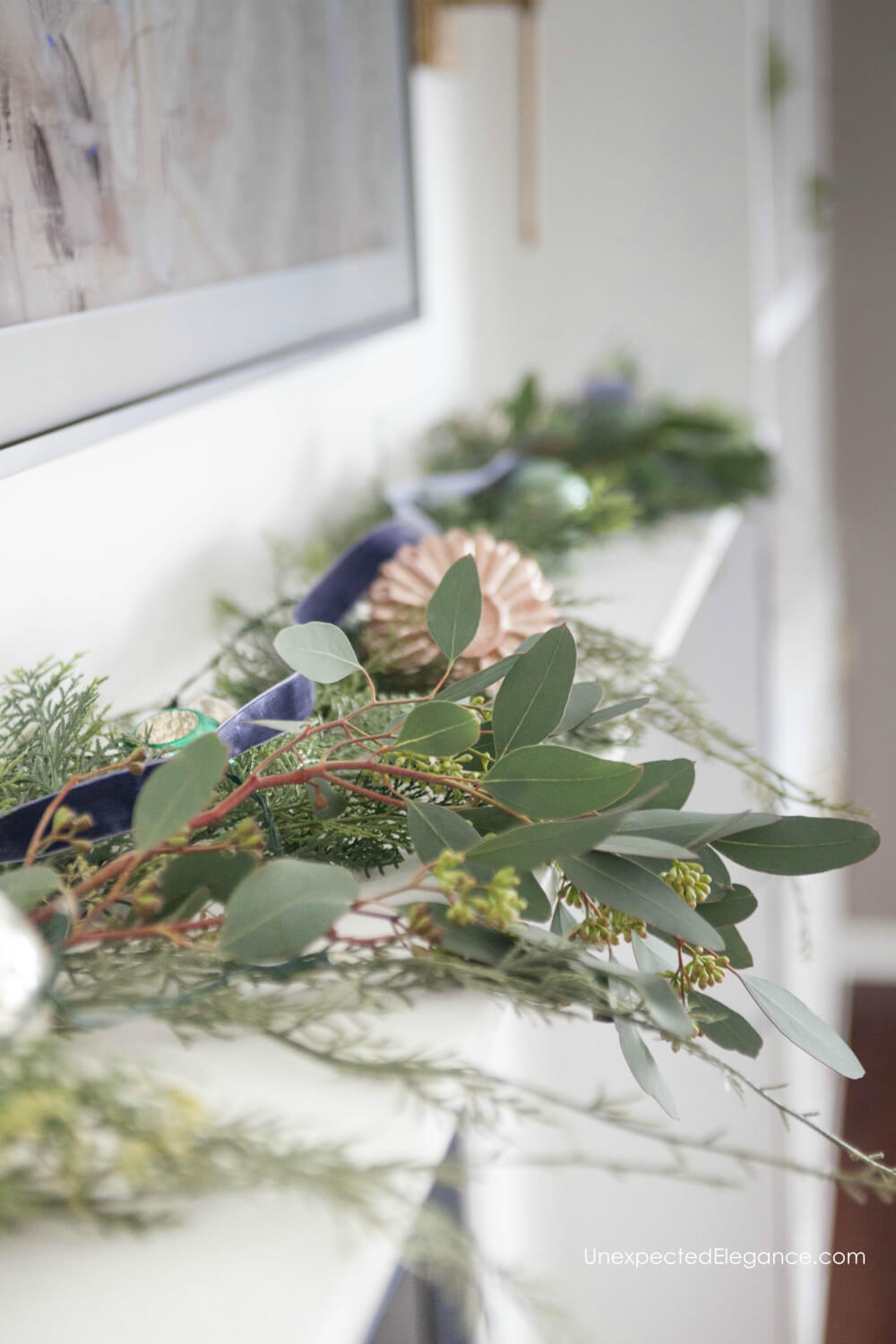 Eucalyptus dries well and I get it from Trader Joe's for $3 a bunch.  I only used 3 bunches for my entire house!  I will probably change it out in a few weeks because I love the smell, but you don't have to change it.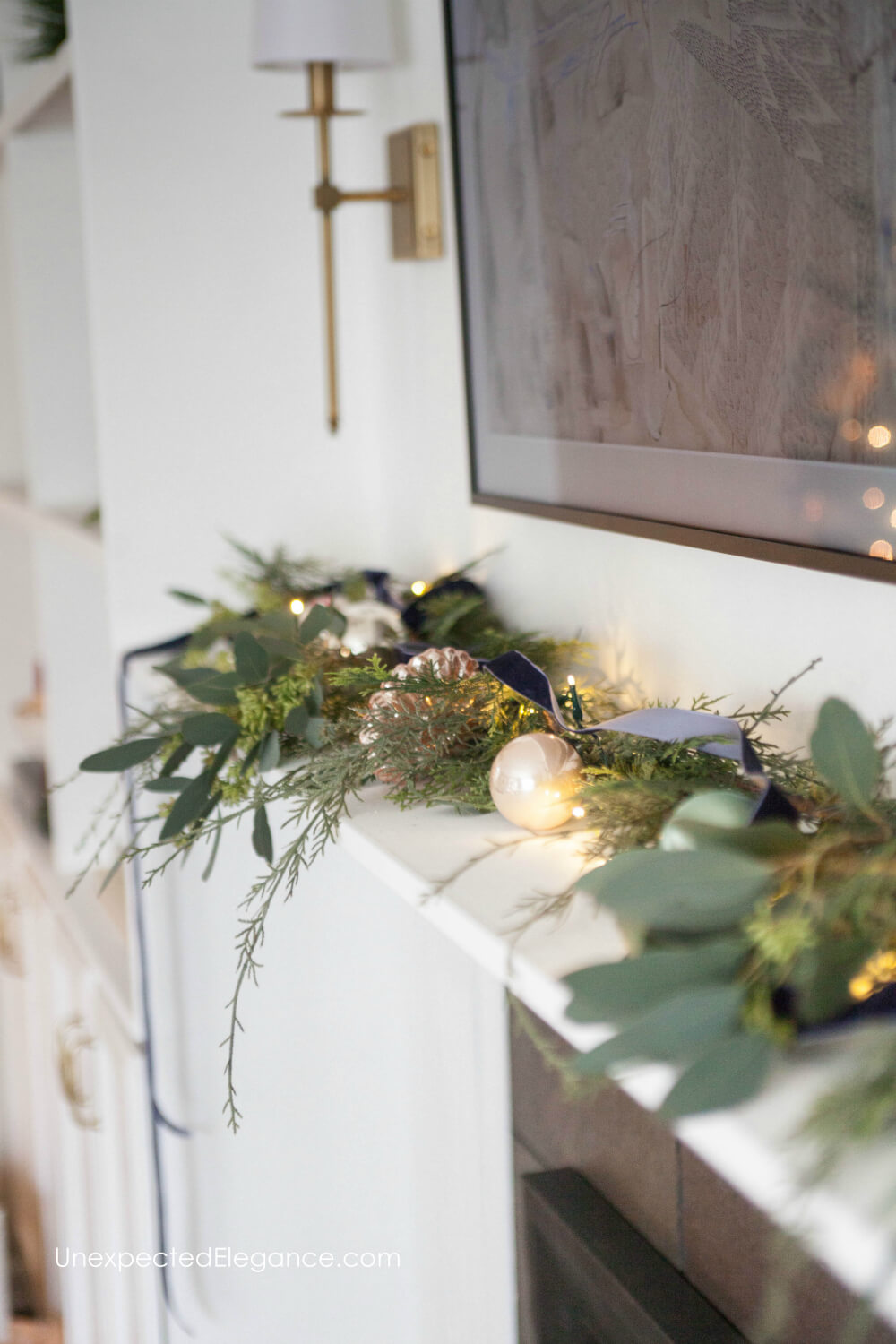 Pros of faux greenery:
It doesn't dry out.
Reusable
Cons of faux greenery:
There is no fresh smell.
It's an investment.
You have to store it.
Faux greenery is a trade-off.
For my mantel, I finished it off with a few ornaments and some ribbon…very simple.
(You might have noticed a few changes in my living room.  I'll be sharing all the changes in a few weeks!)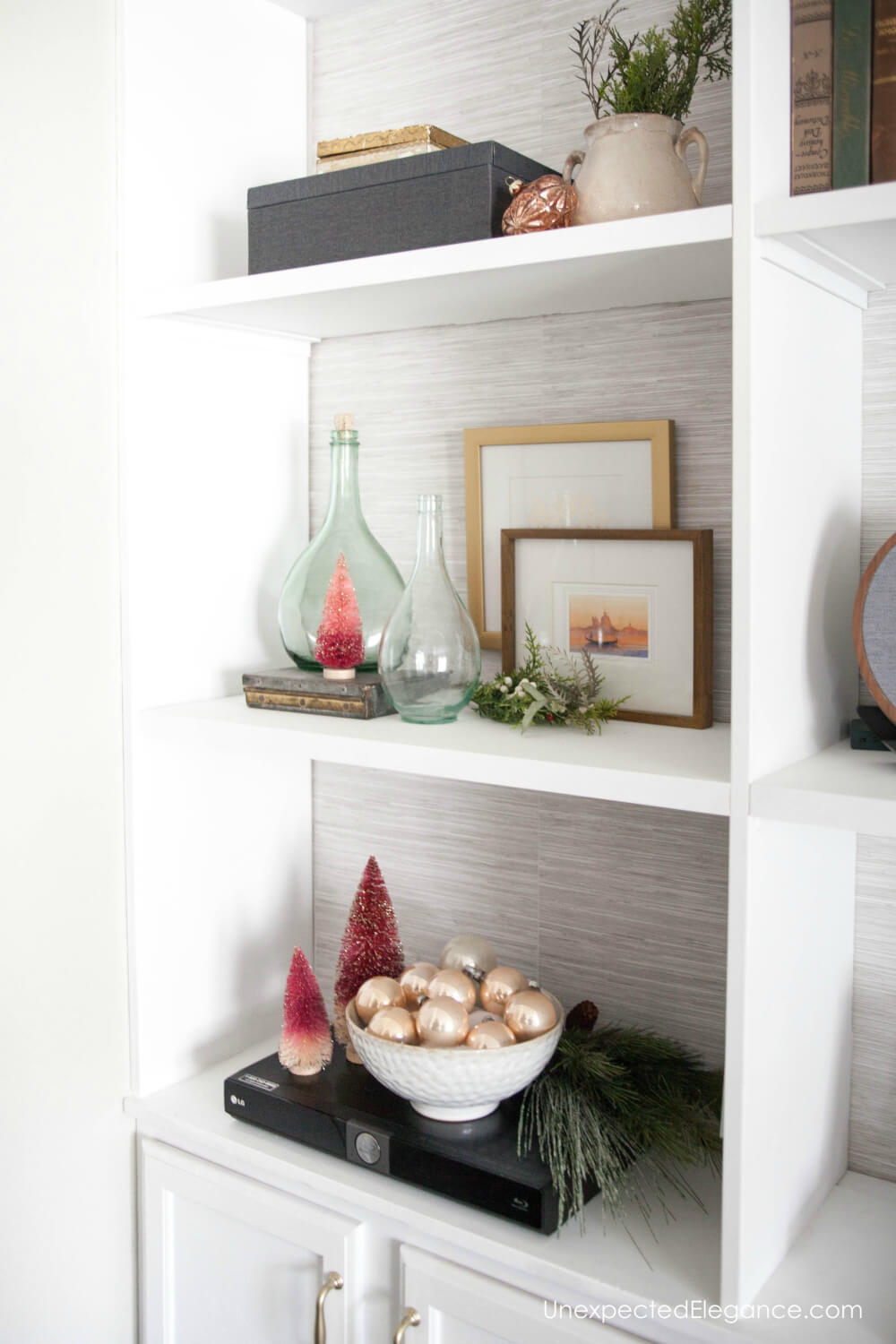 It's amazing how festive a simple bowl of ornaments looks this time of year!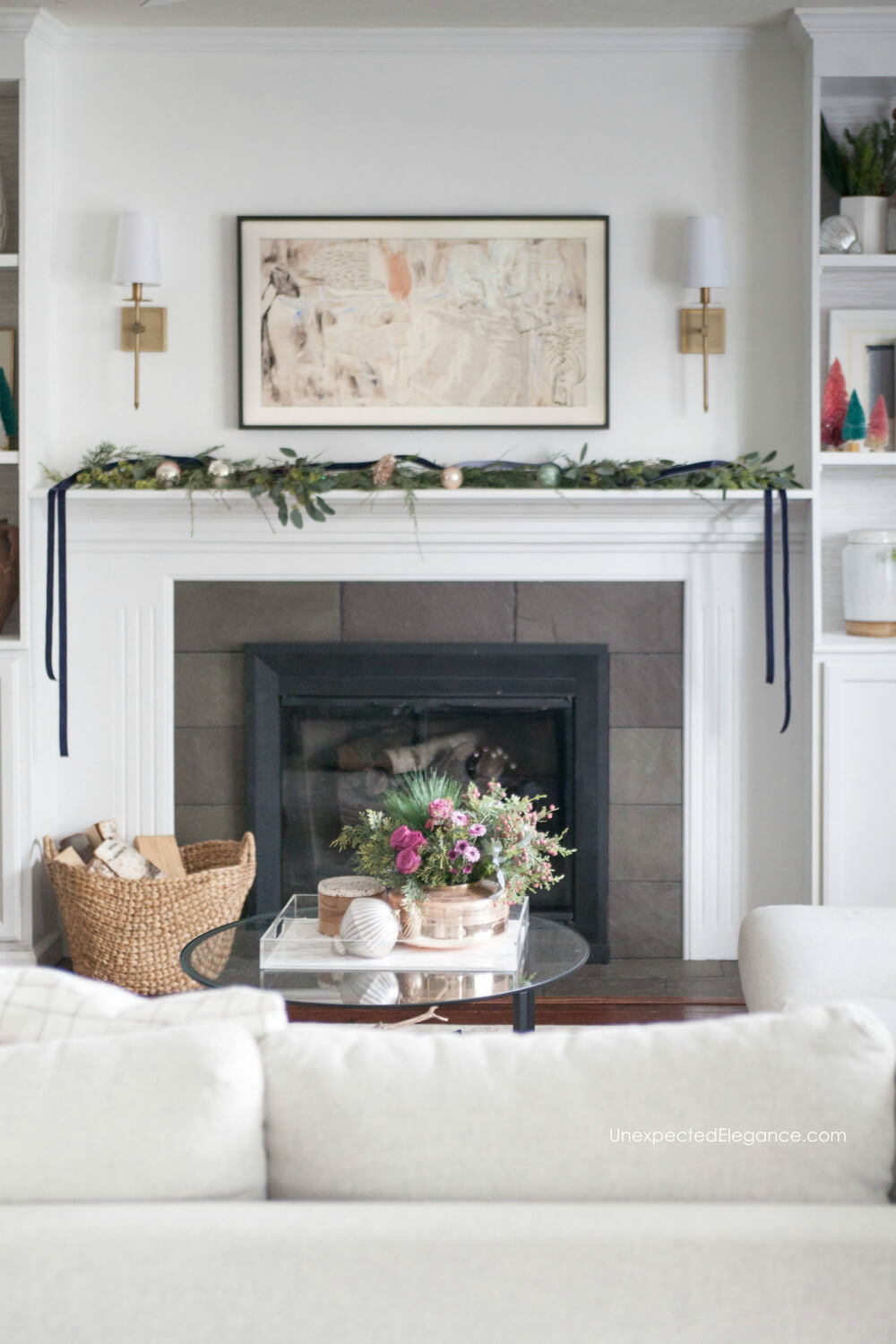 For the rest of the house, I "sprinkled" greenery, bottle brush trees, and ornaments.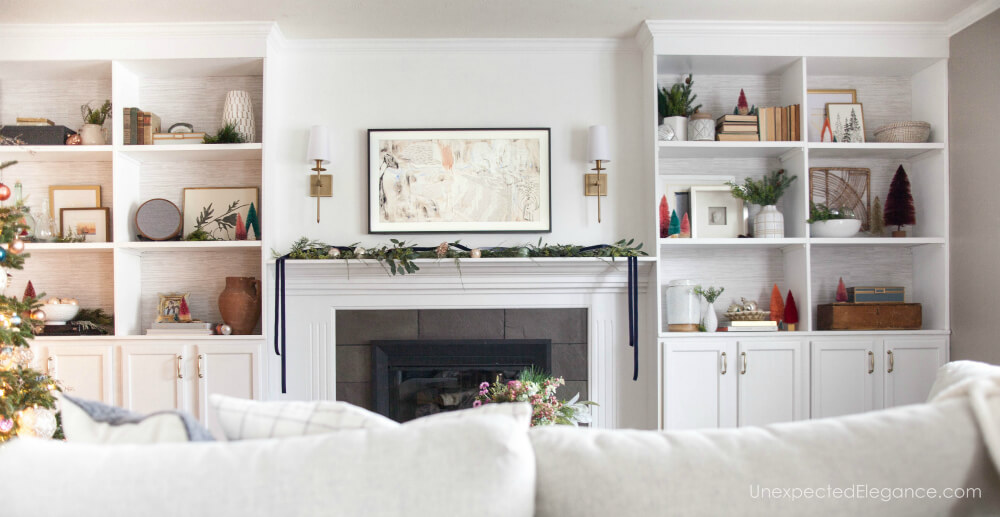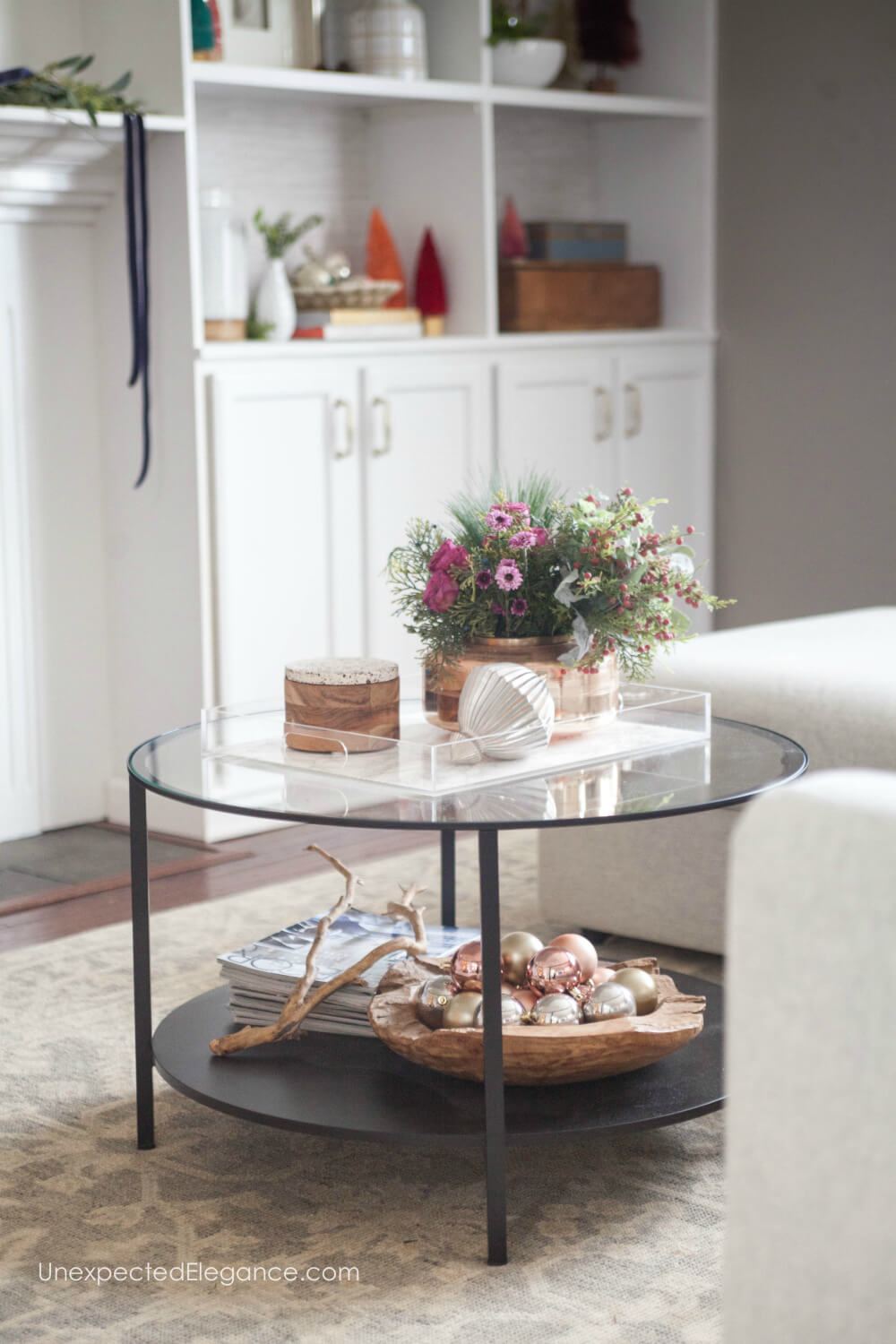 TIP:  When I buy a present, I wrap it as soon as I can and put it under the tree.  It's instant decor and something you don't have to put away after Christmas…win-win!
If you have small kids, this might not work.  When my girls were smaller, I would wrap empty boxes and then just add the presents a few days before Christmas.  It's a little extra work, but an option.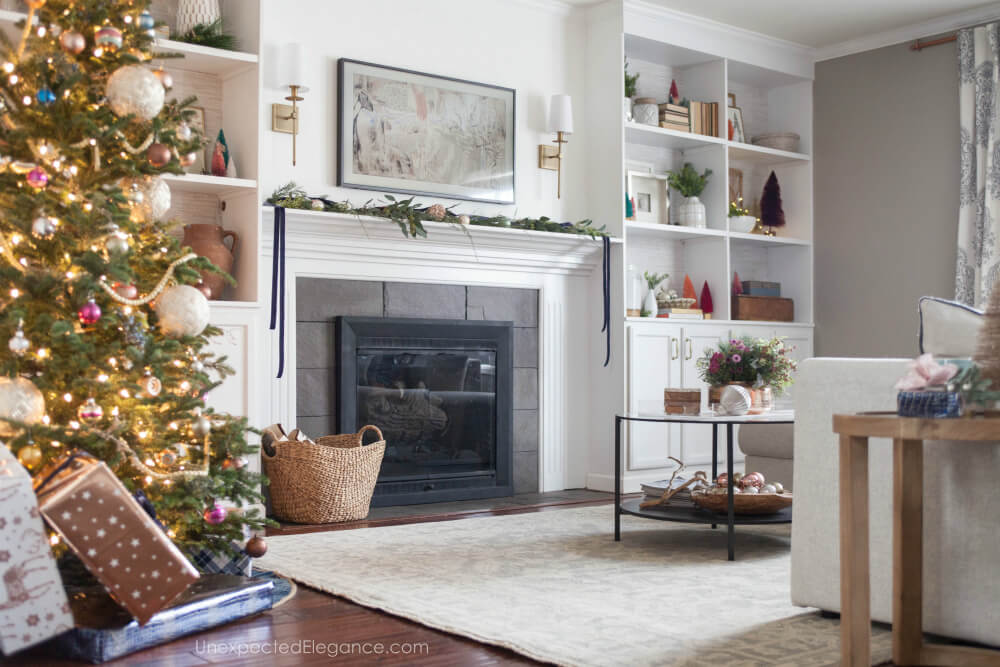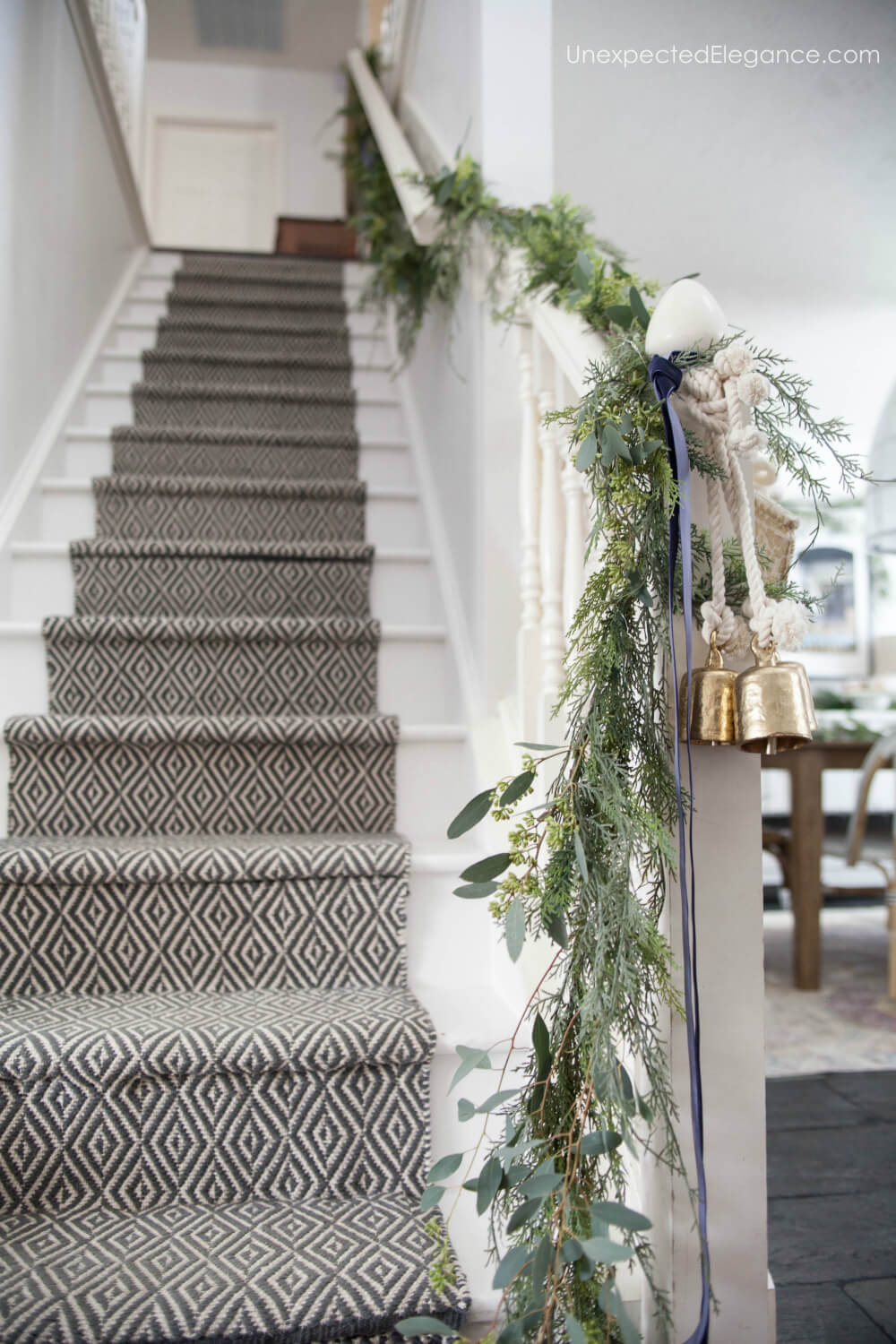 I've learned to stop striving for perfection. Instead, I try to focus on enjoying this season.  I hope you will try to the same!
At the end of the day, it won't matter to your family and friends how perfectly you wrapped their gifts. What matters is that you chose something meaningful.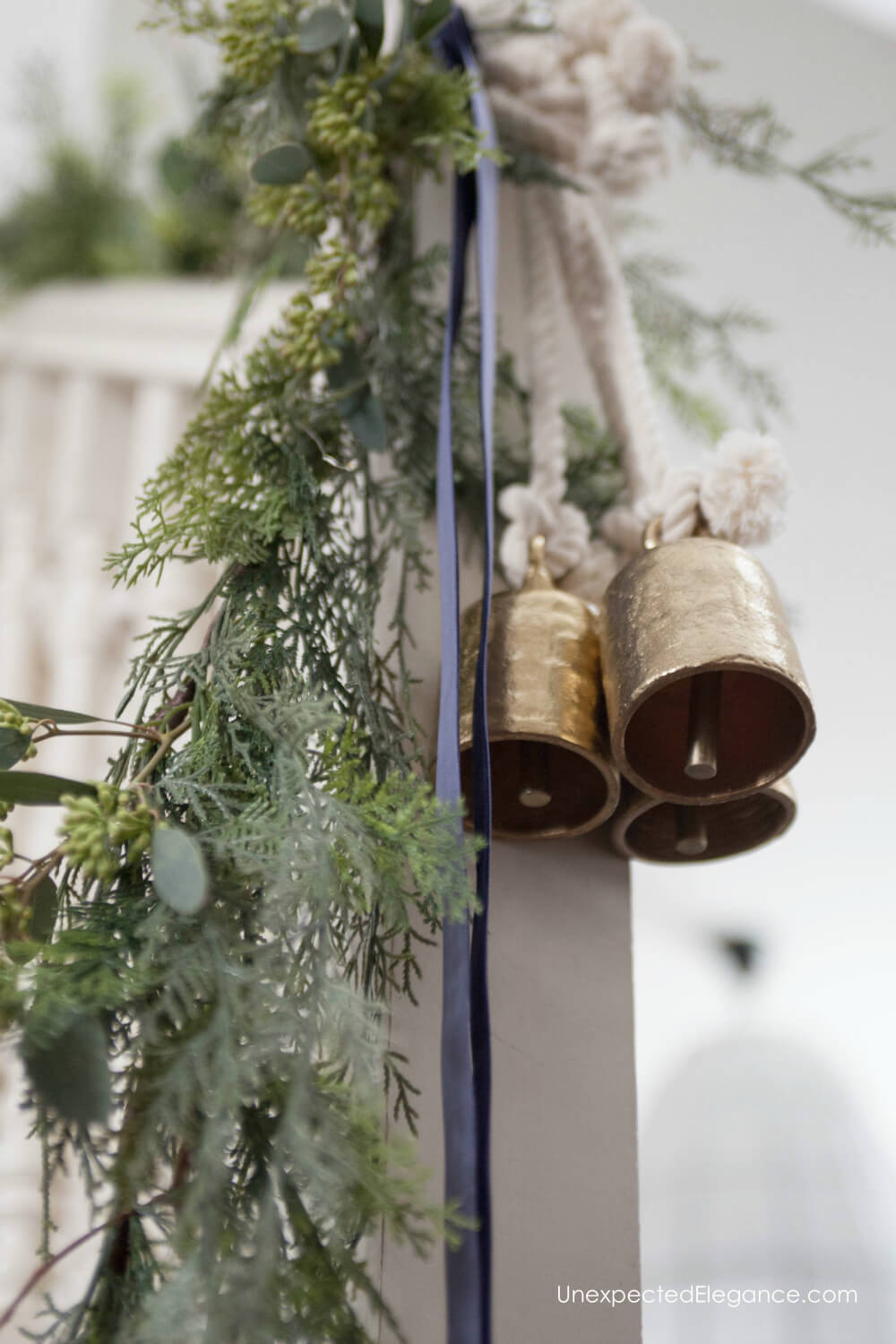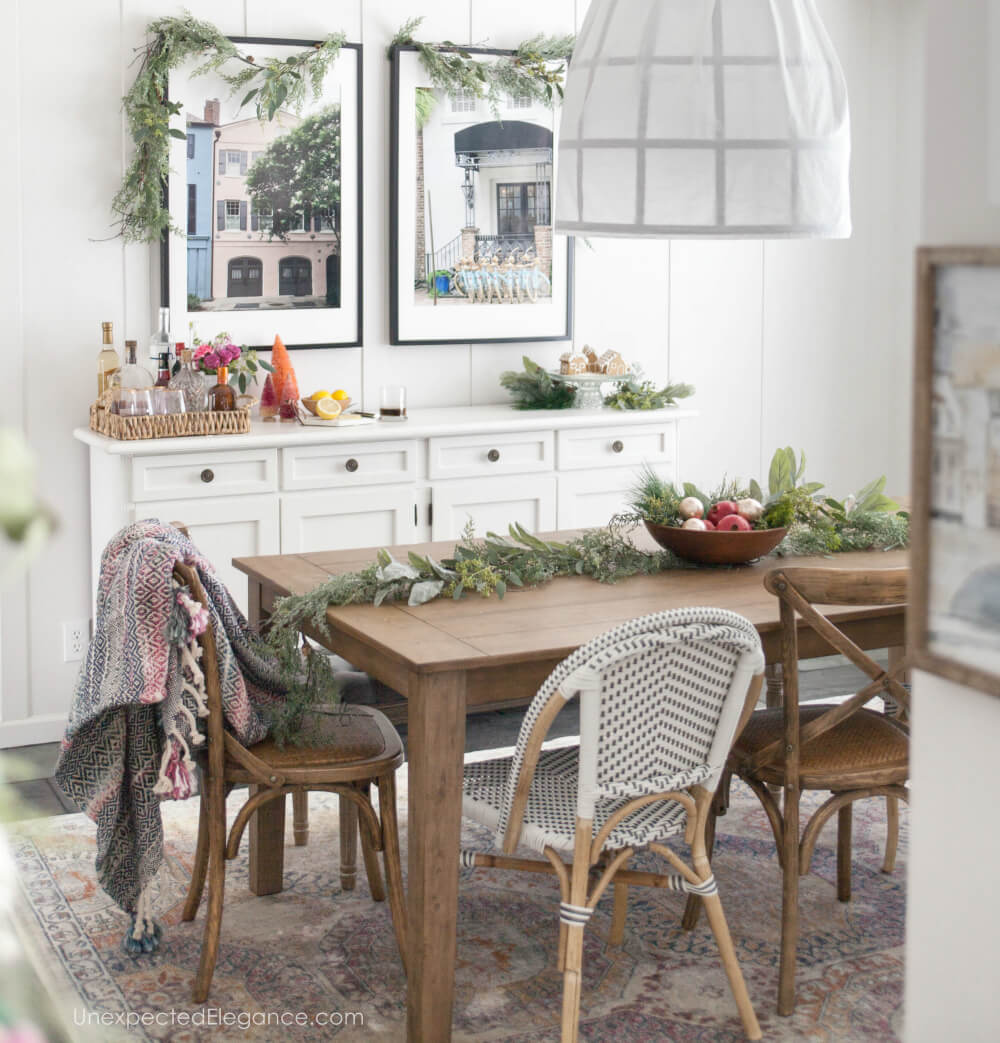 Don't spend hours upon hours getting the tree decorated just right if it stresses you out. If you're enjoying it, by all means, go for it but don't create unneeded stress. Instead, turn on some Christmas music, get the kids, and have fun doing things that make you happy.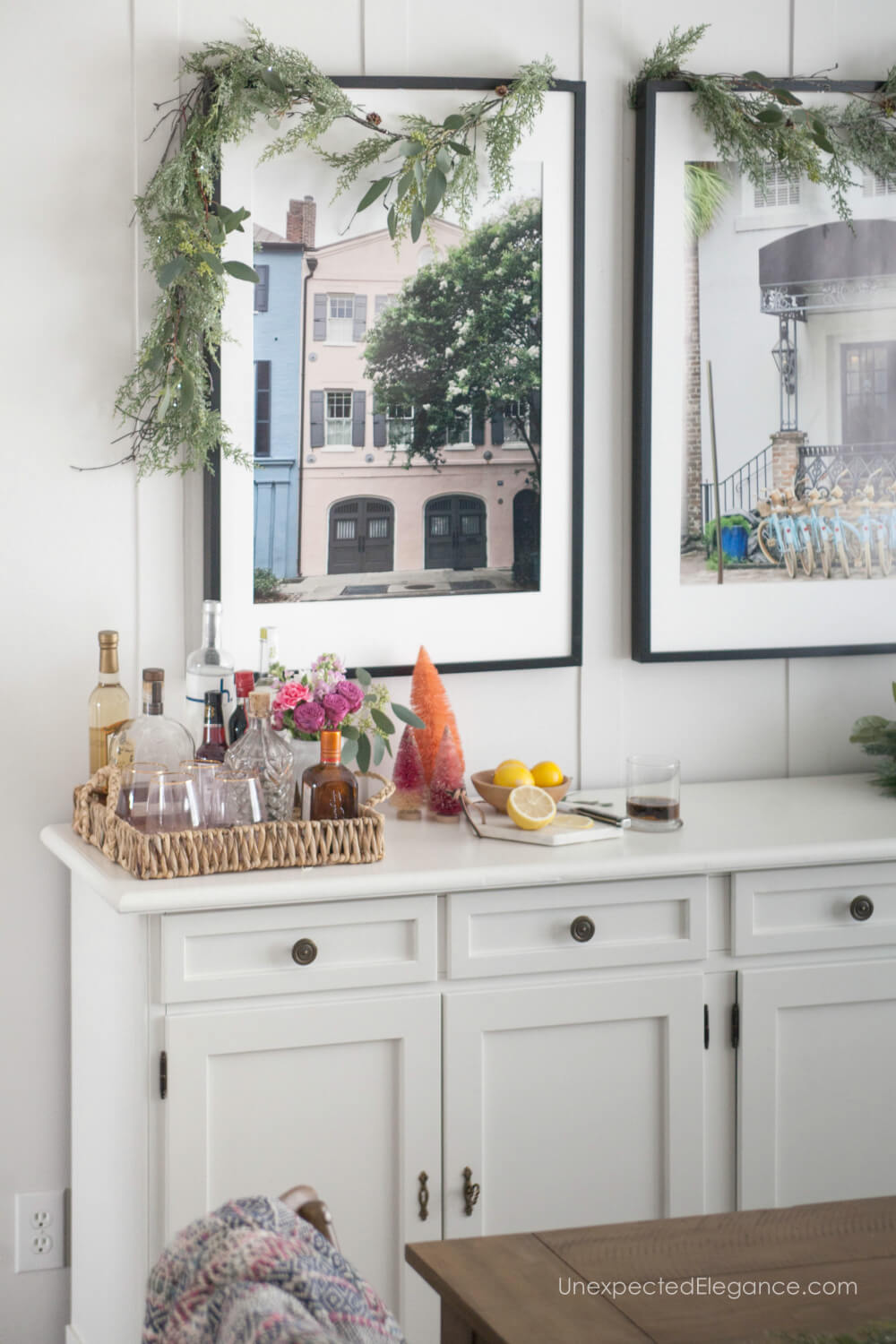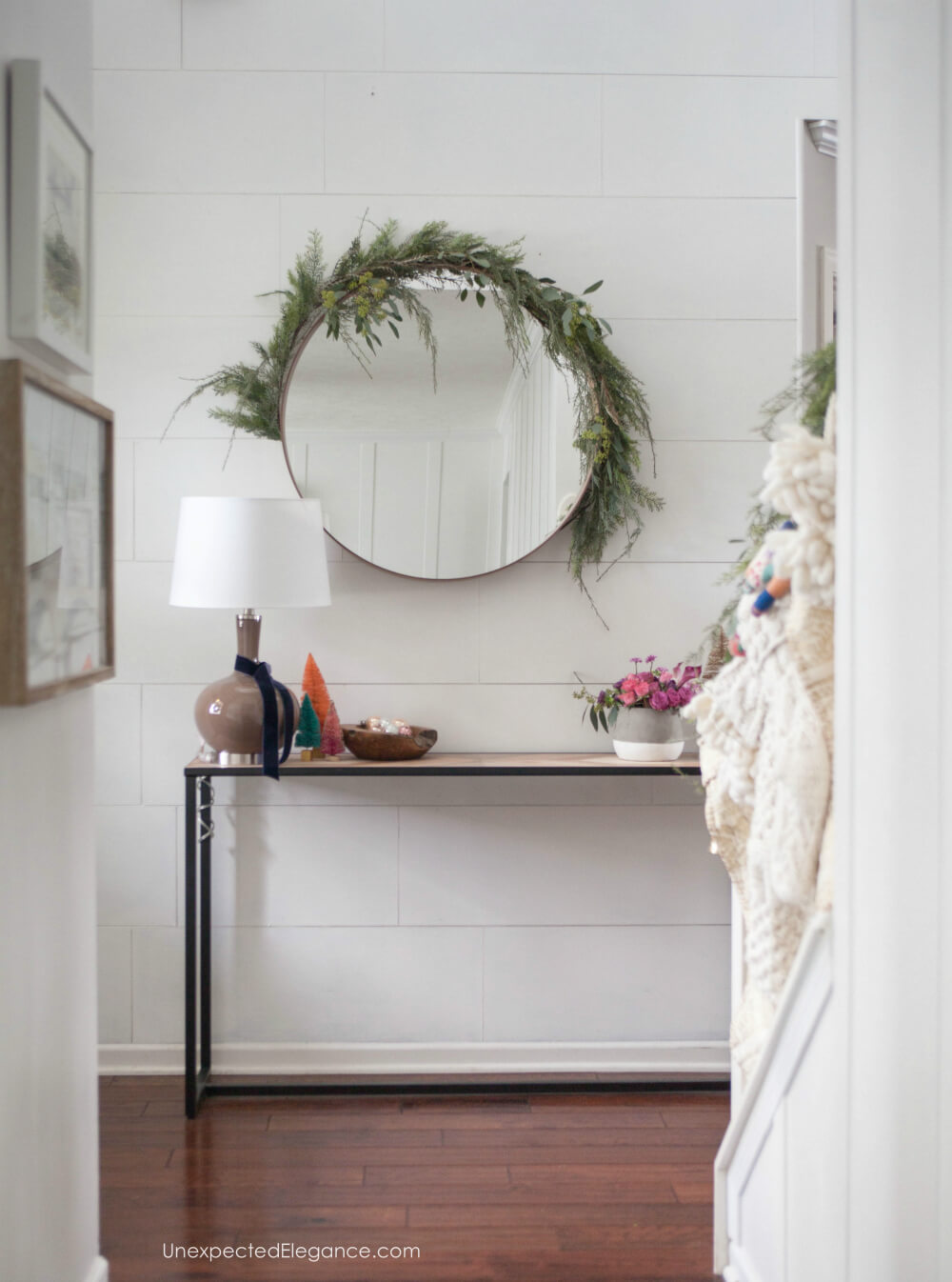 It's often the simple Christmases that will stand out and matter most.  So, keep it simple and cozy this year!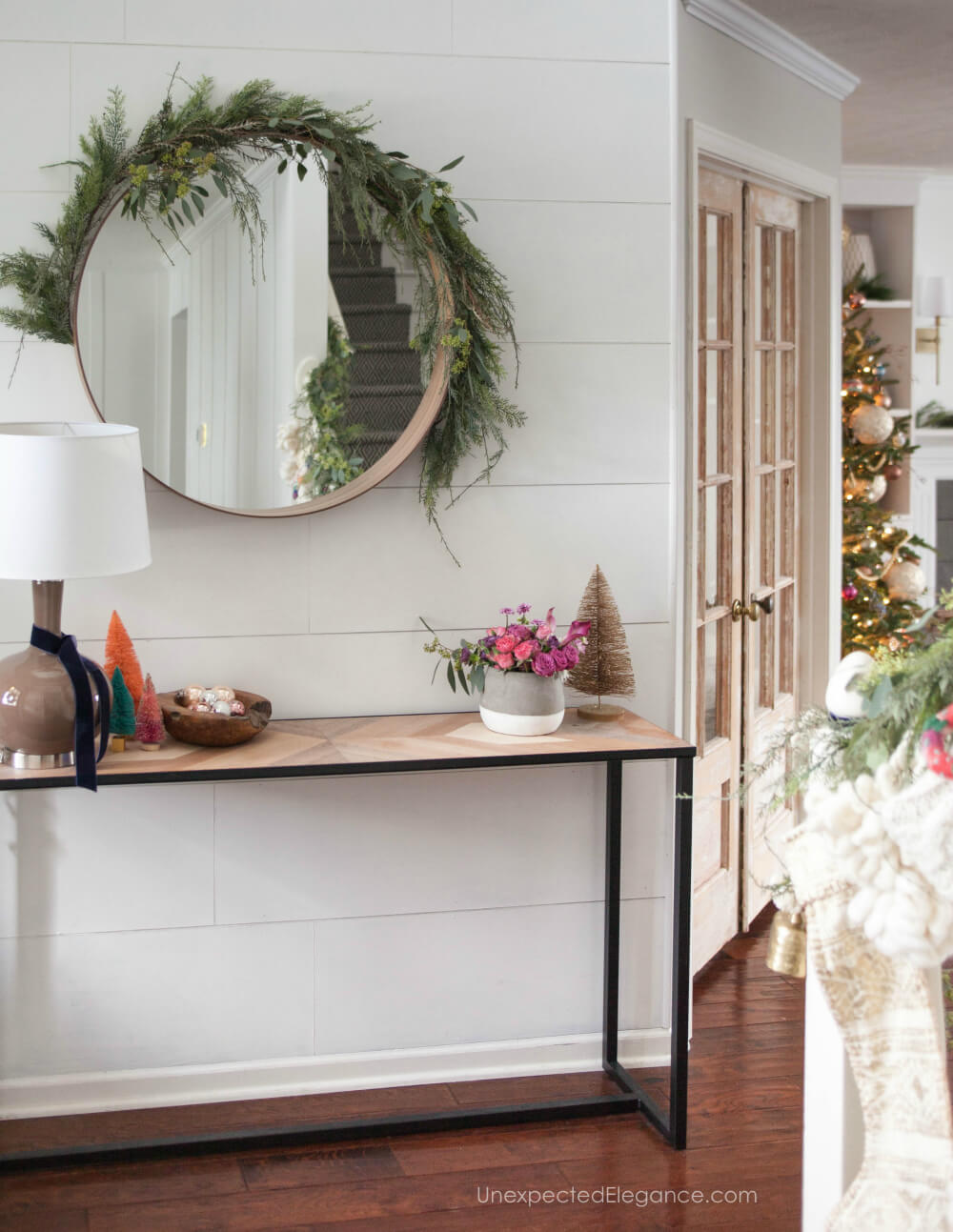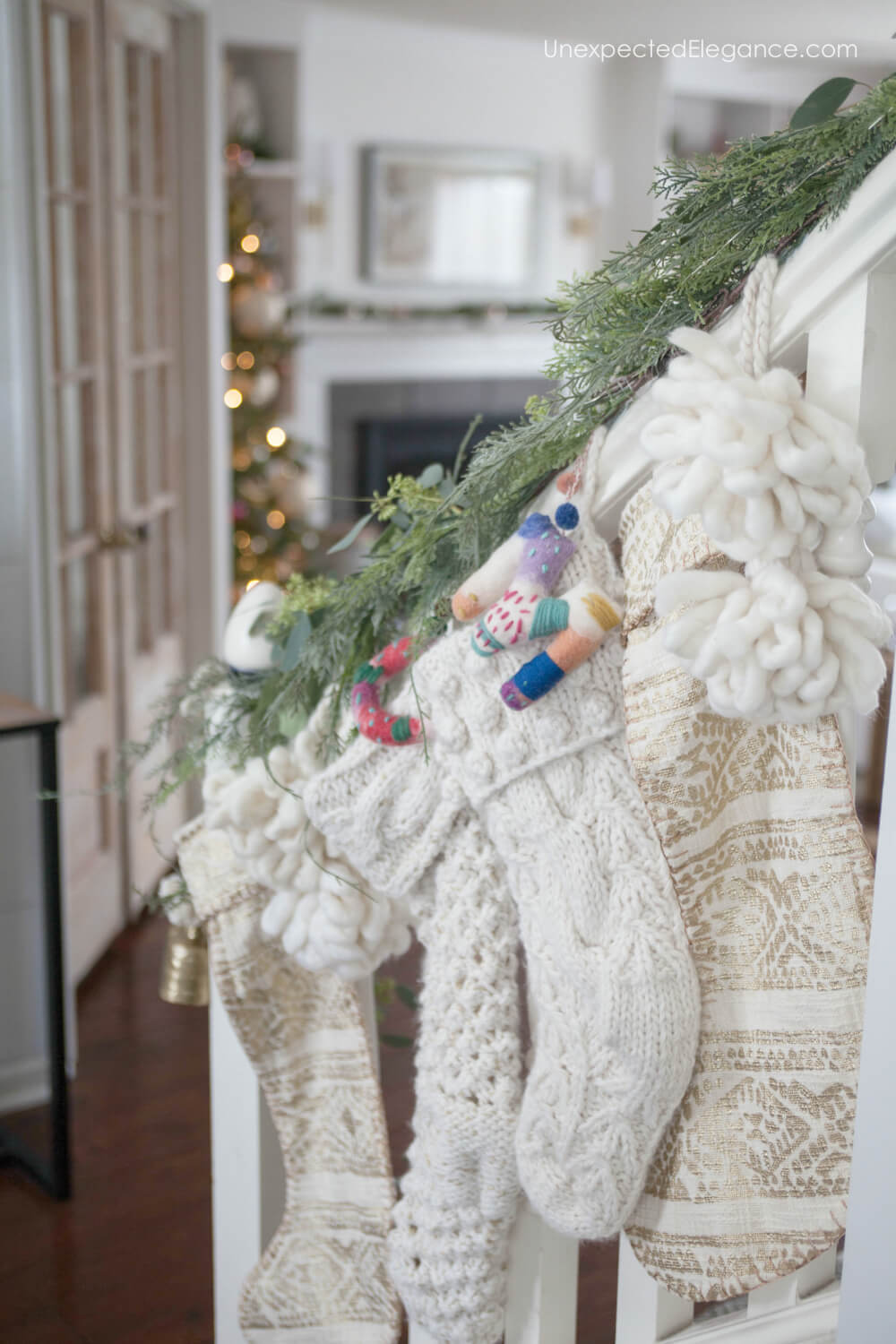 Be sure to head over to these super creative blogs and check out their Christmas decor tips!  Links are below.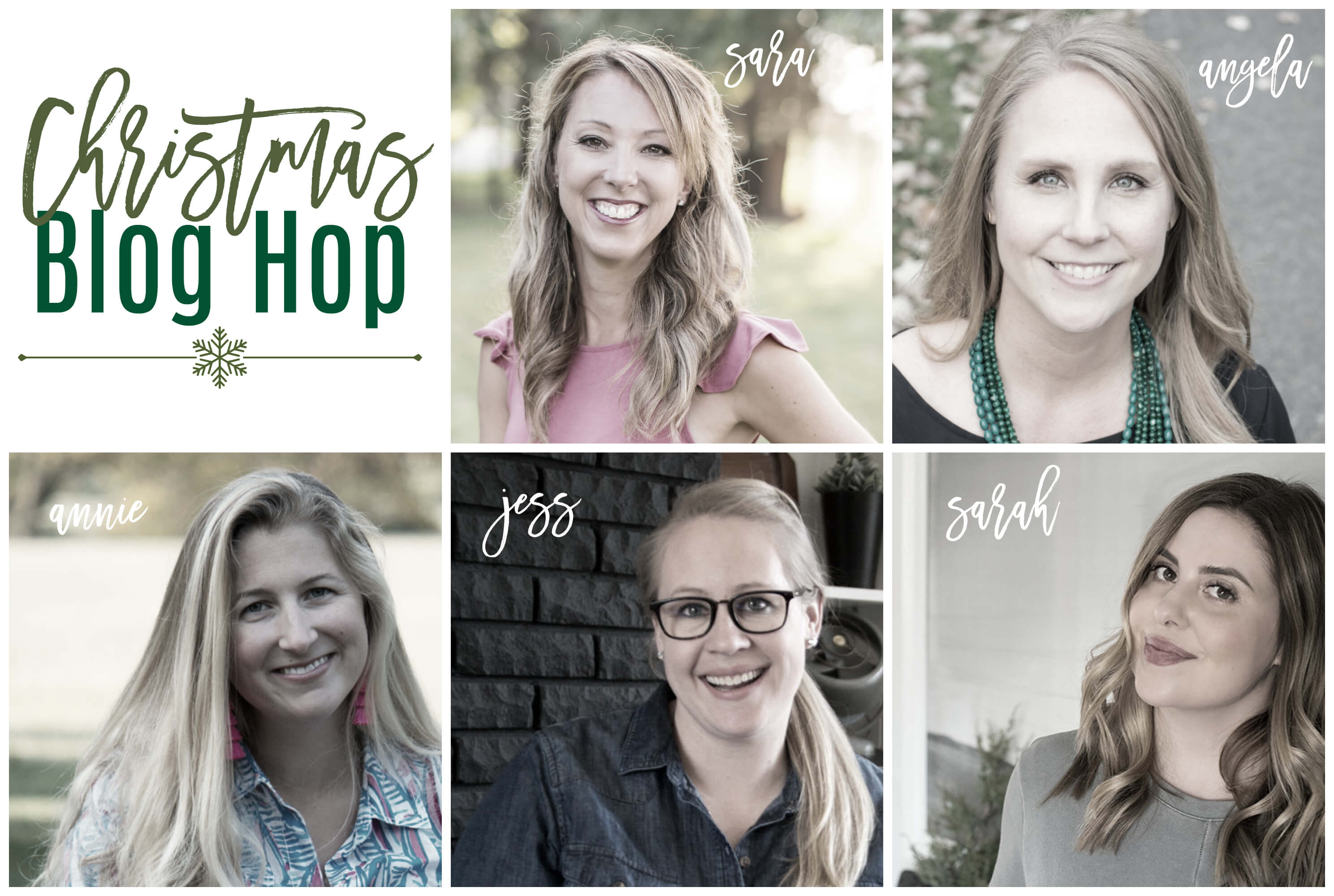 Sara | Sincerely, Sara D. | Annie | DIY Decor Mom | Jess | Bright Green Door| Sarah | Room For Tuesday