The One Room Challenge has begun and I've decided to tackle my daughters' room.  I'll be honest (and some of you saw my sneak peek over on Instagram), I started on this last weekend.  My daughters share a room and they've been asking for a makeover for a while.  They went out of town last weekend with Scott for a daddy/daughter retreat and I decided to surprise them.   They were ecstatic and I've had a hard time getting them out of the room, even though it isn't even finished yet.
So here's the before (minus their bedding)…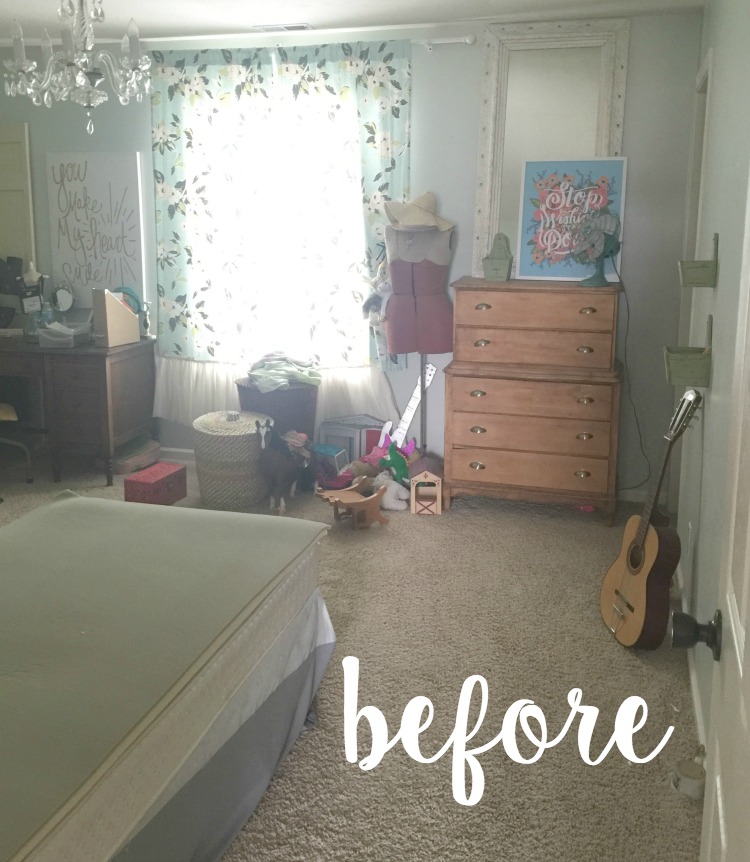 You can see that my youngest (she's 8) still has a toy mess on the floor.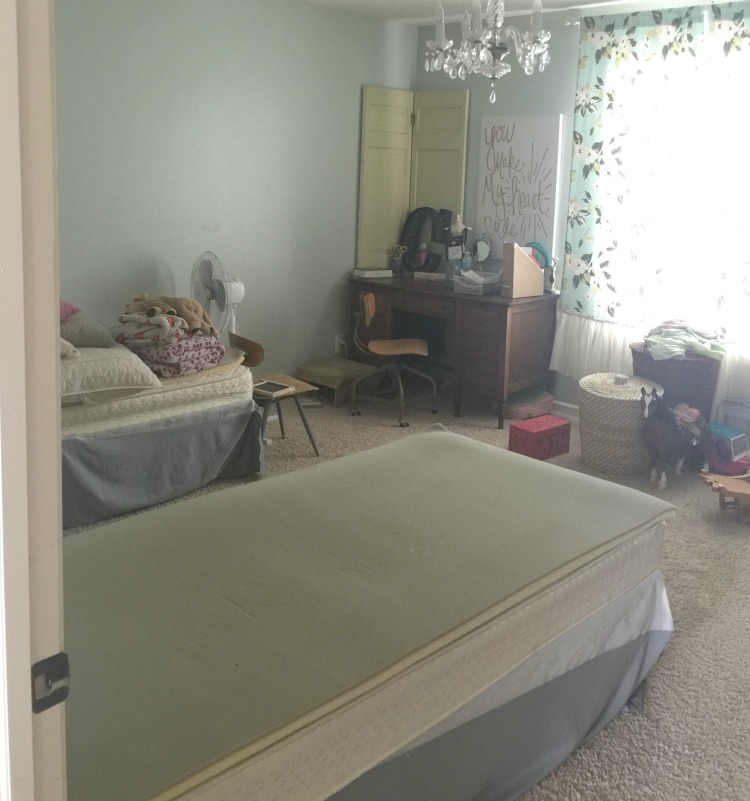 The beds are staying.  It's actually one bed that I modified to make two headboards.  I love the color and age of them.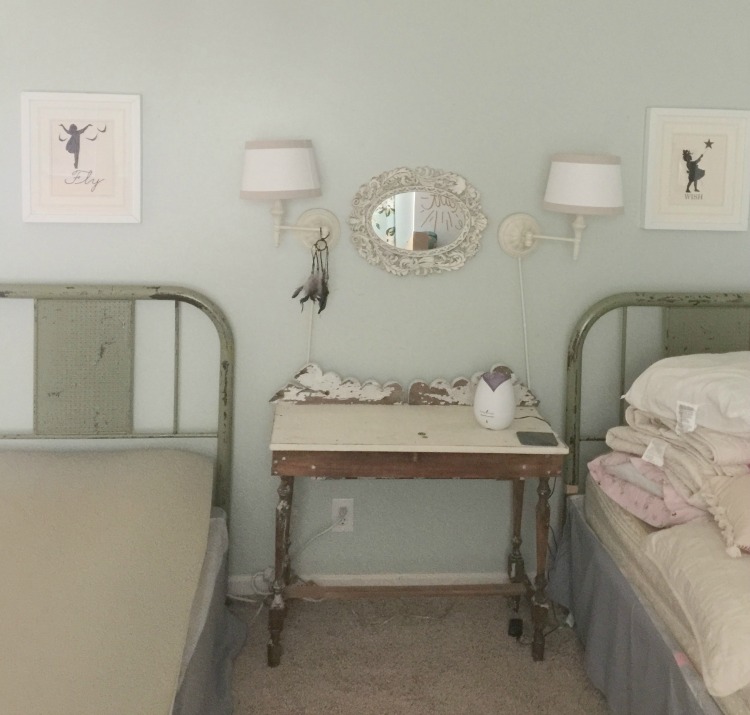 My oldest daughter had mentioned that she wanted the room white, so that made the walls an easy decision.
Here's a breakdown of what I will be doing in the room:
Paint the walls white.
Reconfigure the furniture.
Add storage for dolls and toys. (I have some projects planned!)
Change out their bedding.
Optional:  Makeover the closet, so it functions better.
I have already tackled the paint and rearranging the furniture, so I'll be sharing that next Thursday!!  Are you doing the One Room Challenge?  I'd love to know which room in your home you picked.