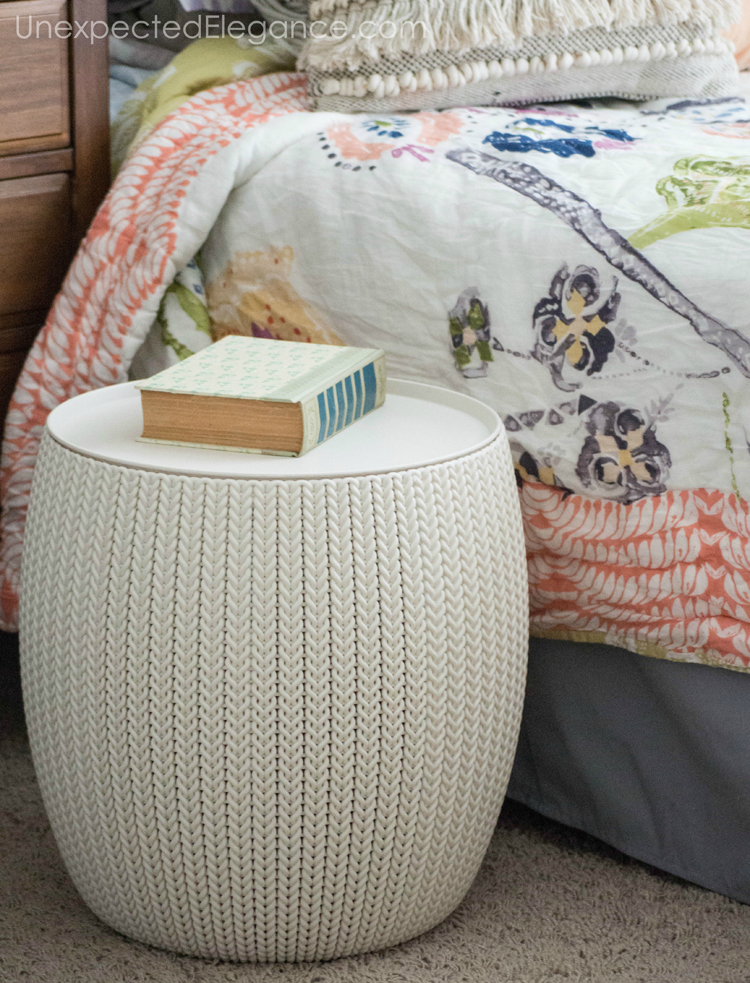 It's week 3 of the ONE ROOM CHALLENGE!  I'll be honest, I'm having a hard time focusing right now.  My kids are on fall break and I've been getting a little distracted…did someone say "squirrel"!  However, I do have an update.
This week was all about storage.  My youngest still has a significant amount of toys, and it's always a balance between form and function when it comes to storing them.  So I was really excited when I found this piece at Homegoods.  It acts as a little table, but holds random things, that don't have homes inside!  It's also made of a really hard plastic, which I'm hoping with stand up to the abuse I know it will get.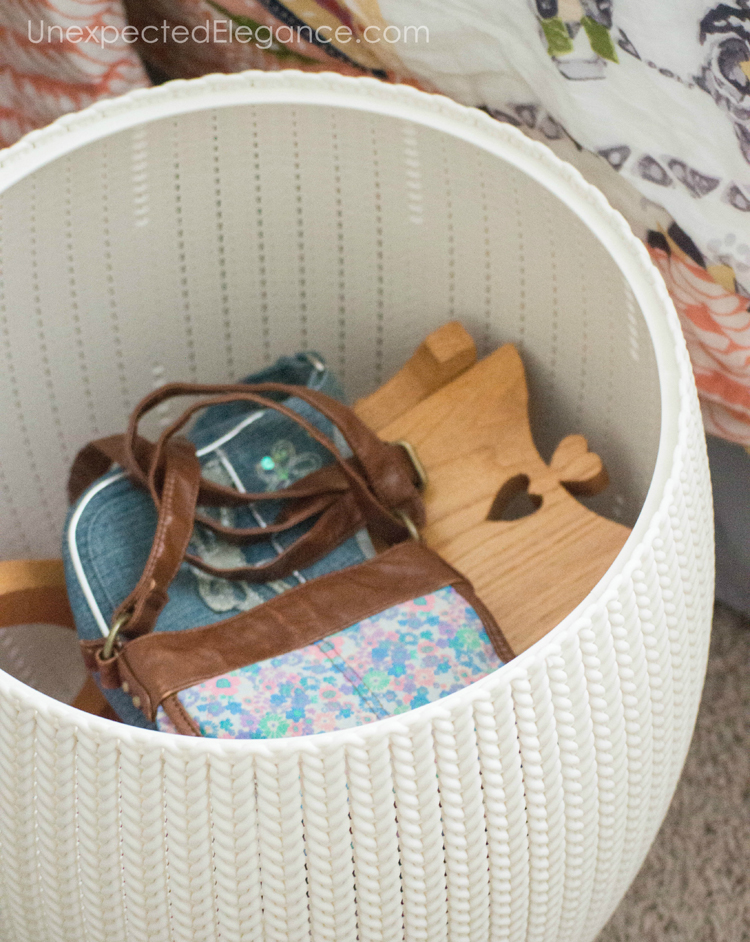 The other pieces needed to be pretty large. I really wanted to get these baskets from West Elm, but they weren't in my budget for this room.  I found some similar shaped laundry baskets that worked perfectly.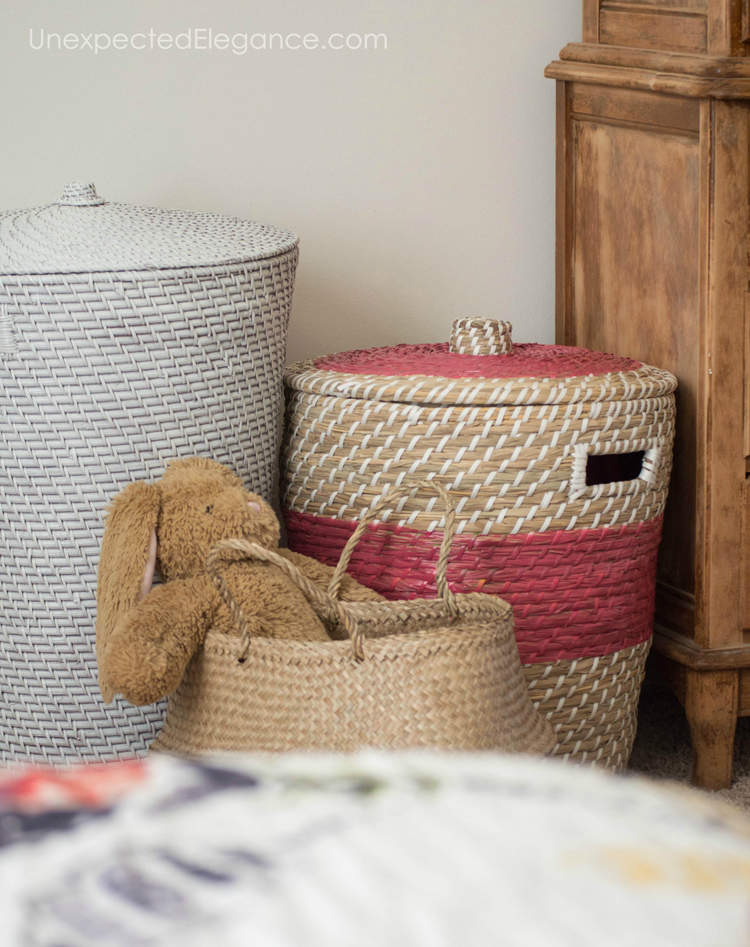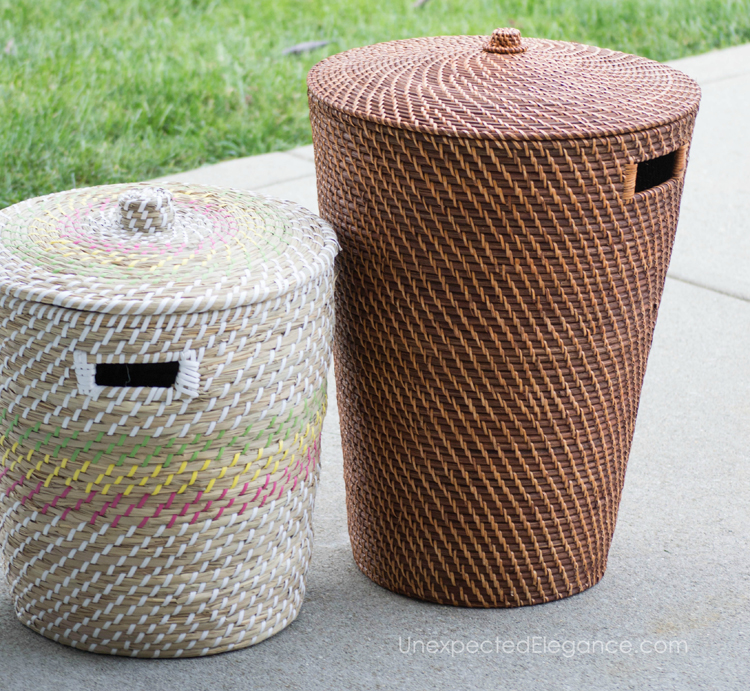 They weren't the right colors, so I spray painted them.  I'm still not a 100% happy with them and I might tweak them a little, but they work perfectly for her toys.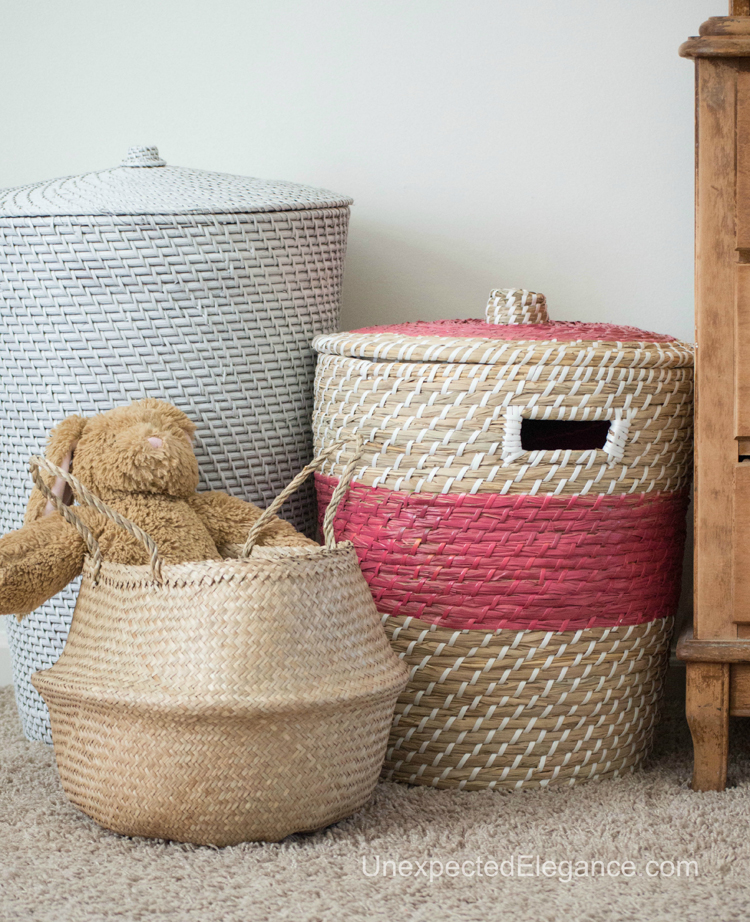 One basket for large dolls and the other for smaller ones…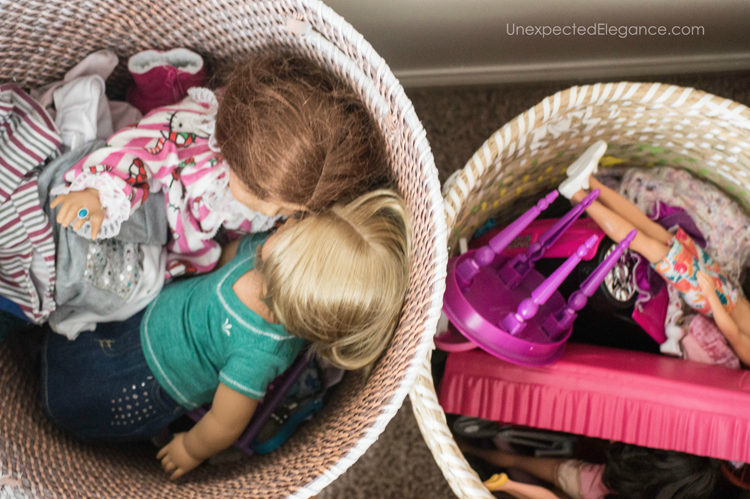 It is slowly coming together.  This week I need to make a decision on window treatments.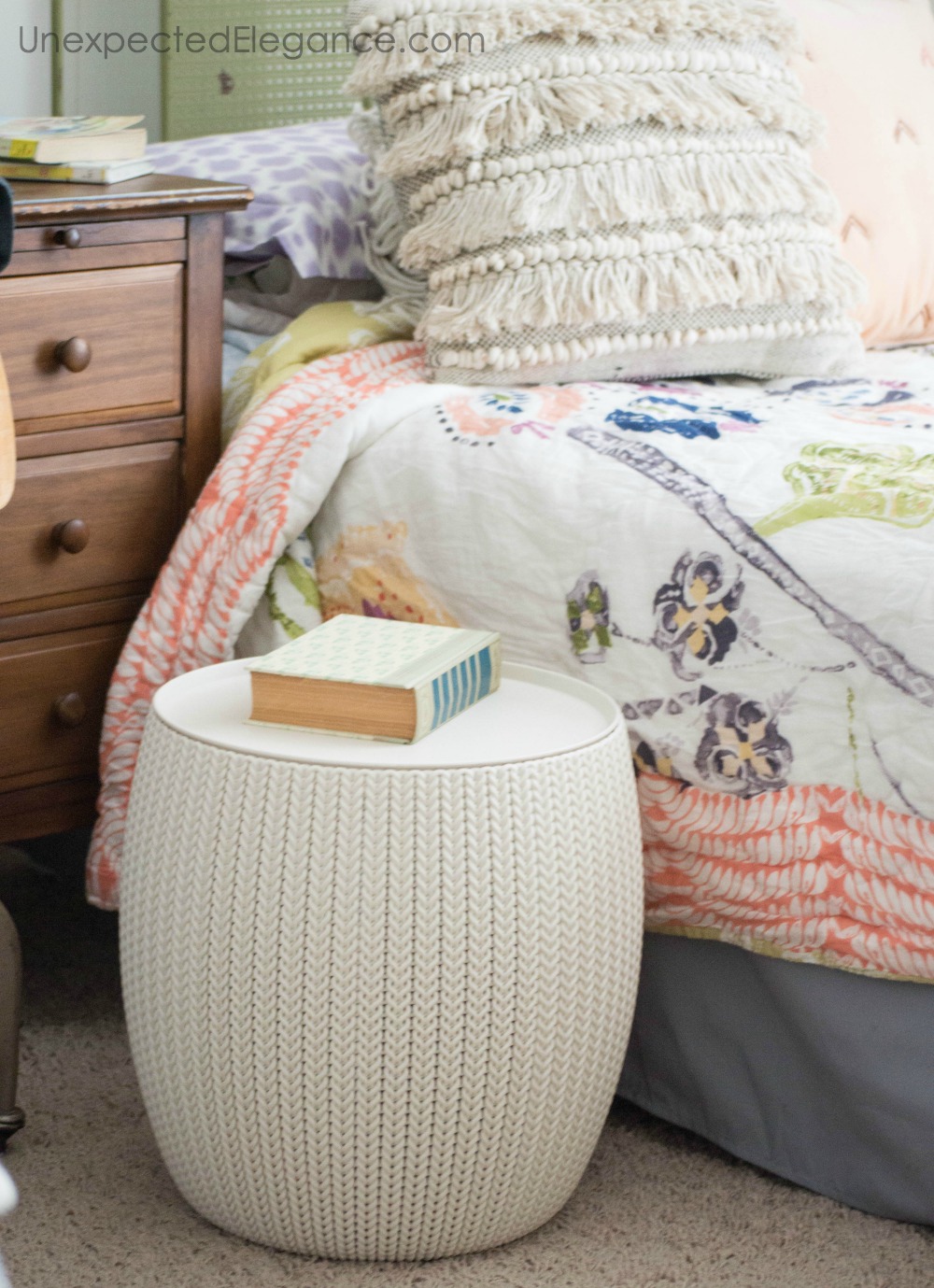 You can check out the first two weeks here:  Week 1, Week 2.  Also, be sure to stop by Calling It Home to see the other participants.