I saw a commercial yesterday about the holidays and I got all teary eyed.  Thanksgiving is such a wonderful time to get together with family and friends, and the older I get the more I appreciate having that time. Unfortunately, many of us spend so much time worrying about how to make the meal perfect. Instead of worrying, why not start planning now? With a good game plan, you can host a Thanksgiving dinner that goes off without a hitch.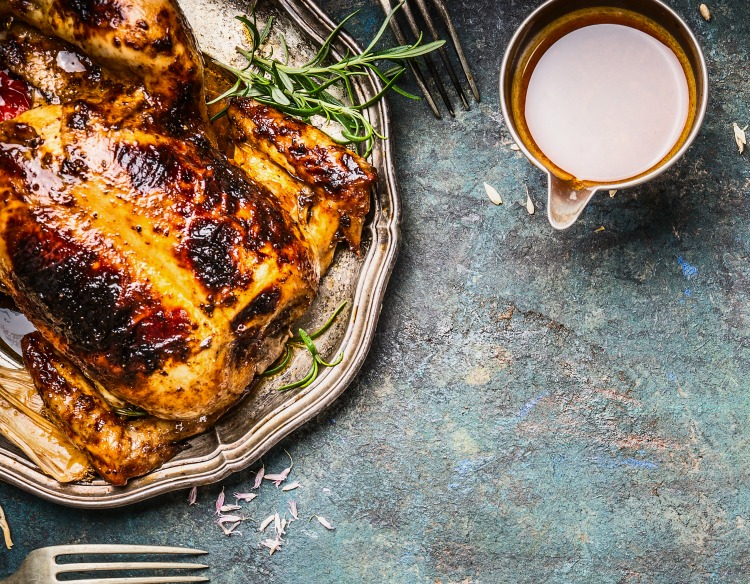 1. Create a Menu
First things first. Create a menu that you know you can knock out without any problems. Thanksgiving isn't the time to try new dishes and get super fancy. In my opinion, if you want your dinner to go flawlessly, you need to stick with tried and true recipes.
2. Determine Which Dishes Can Be Prepared Ahead of Time
Once your menu is made, create a game plan. For example, you could make and freeze homemade dinner rolls about a week before Thanksgiving. You can also make pies the day before. You can even prep many of your vegetables the day before. This will save you so much time and make Thanksgiving day go much smoother.
3. Shop for Ingredients
Start shopping for ingredients a few weeks before Thanksgiving. This allows you to spread out the cost and make sure you find everything you need. You never want to wait until the last few days before Thanksgiving. Doing so will almost guarantee that you not find some of the ingredients you need.
4. Place Special Orders
You also want to make sure to place special orders well in advance. For example, if you're ordering the turkey from a local restaurant, do so weeks in advance. The same goes for any floral arrangements you want to use or any special baked goods.
5. Get the Guest Room Ready
If you have people spending the night, you will want to have a room cleaned in advance.  A week ahead of time, spend a few hours getting the guest room ready. Wash the bedding, fluff the pillows, and put everything your guests will need in the room or in the guest bathroom.
6. Decorate the Dining Room
If you haven't decorated your dining room for fall, spend a few minutes adding floral arrangements, fall accessories, etc to the room. This won't take long, but will make the room more inviting.  For some ideas, check out this post:  5 Inexpensive Ways to Decorate Your Fall Dining Room.
7. Start Cooking
Last, but not least, start cooking dishes according to the game plan you created. Being able to cook dishes ahead of time will make your life so much easier.
You don't have to panic. You can host the perfect Thanksgiving dinner. All it takes is having a great plan.