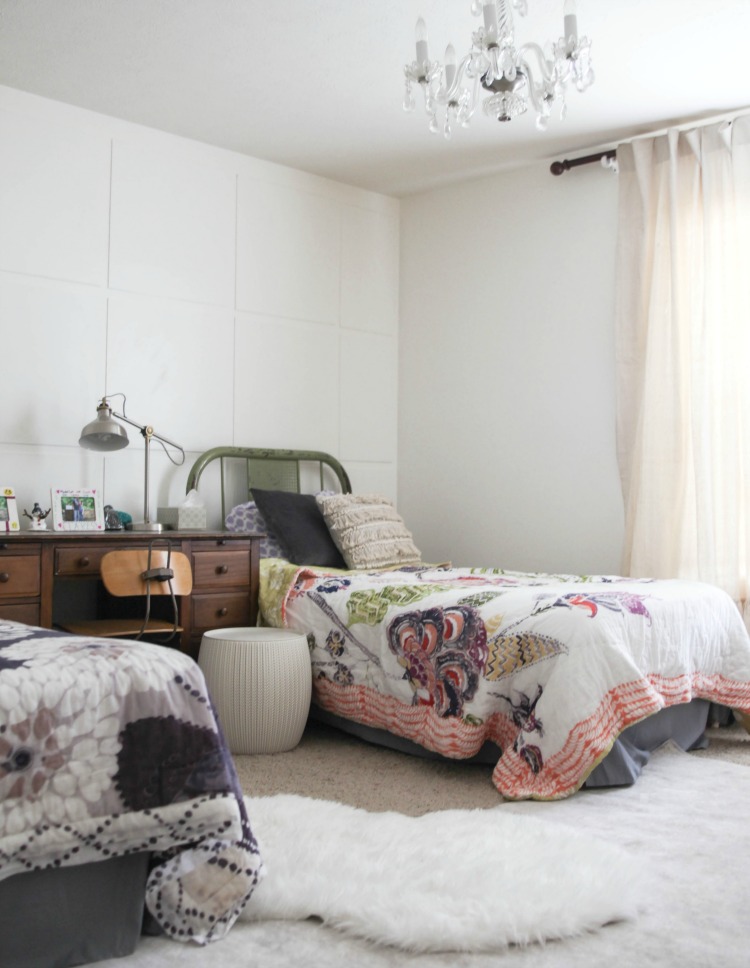 I can't believe we are already finished with week 4 of the One Room Challenge!?!?  Only two more weeks, so I really need to get this thing finished.  There's not much new to share, so I thought I would show you the rooms layout.
This picture is at an angel from the door to the room…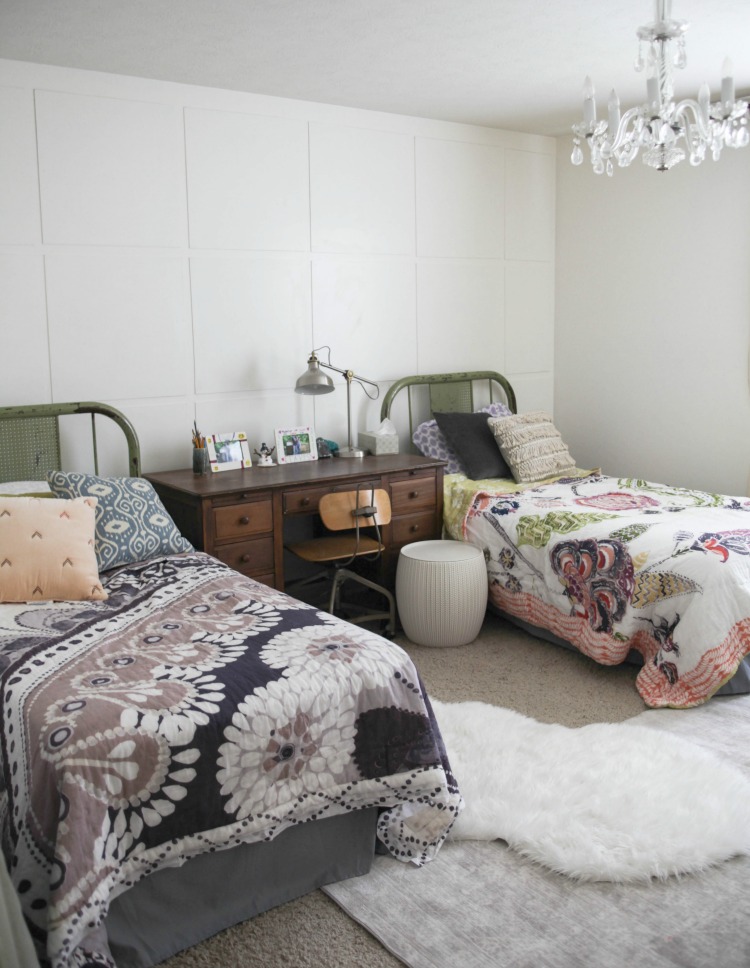 Behind that door is the closet, that needs to be completely reconfigured, now that the girls are getting older.  And the curtains are another story!  I'm still trying to decide what I want in here.  Should I go with a white or dark  rod and sheer or solid curtains?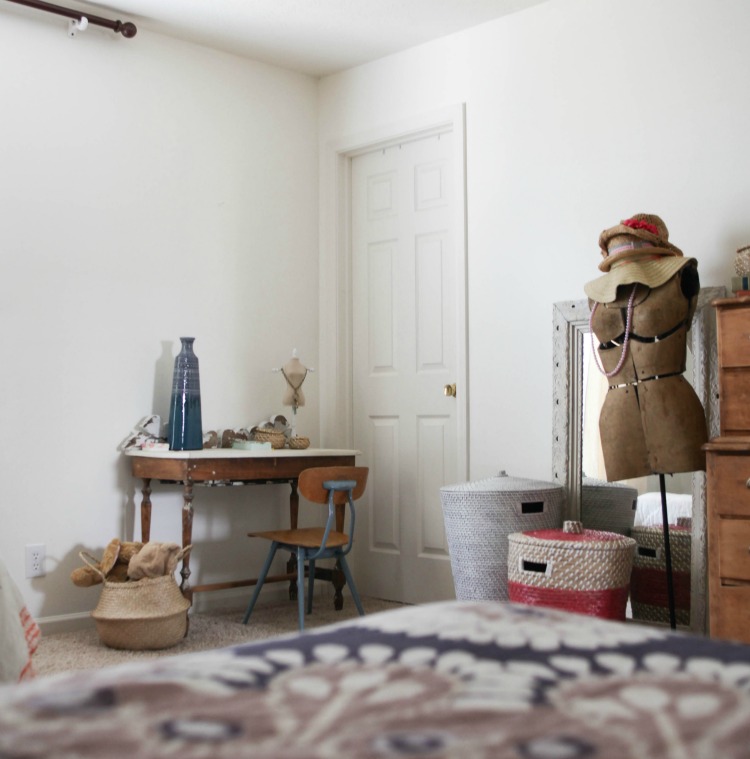 How do you like the wonky dress form? 😉  I still haven't decided if that's staying.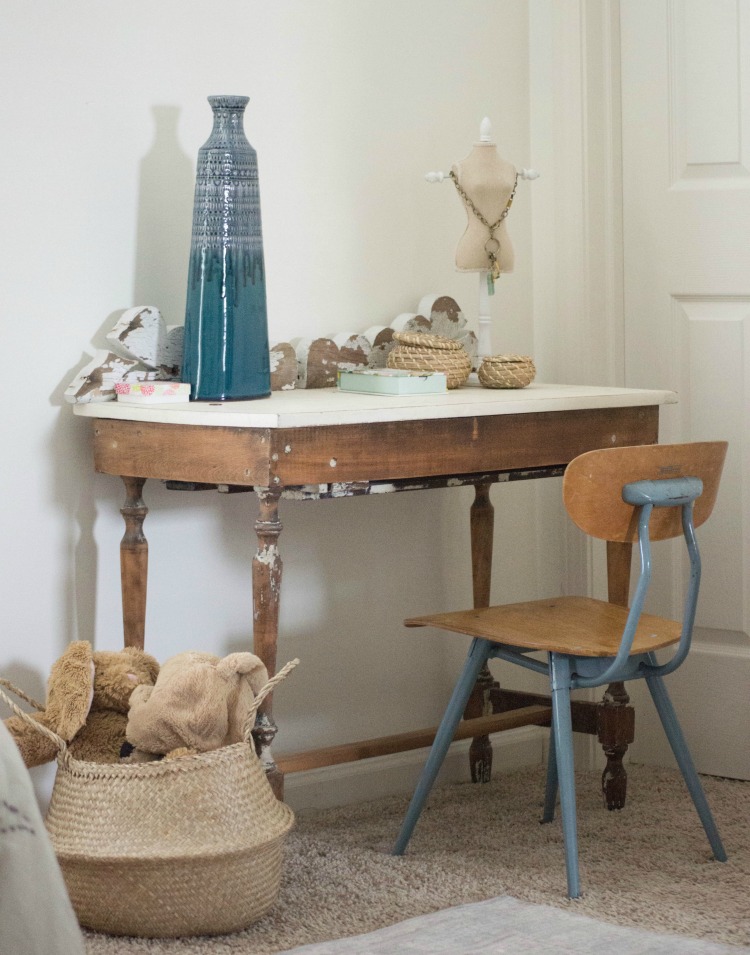 I'm waiting until I decide on curtains before I put anything on the walls, but here's the collection of things I've pulled together.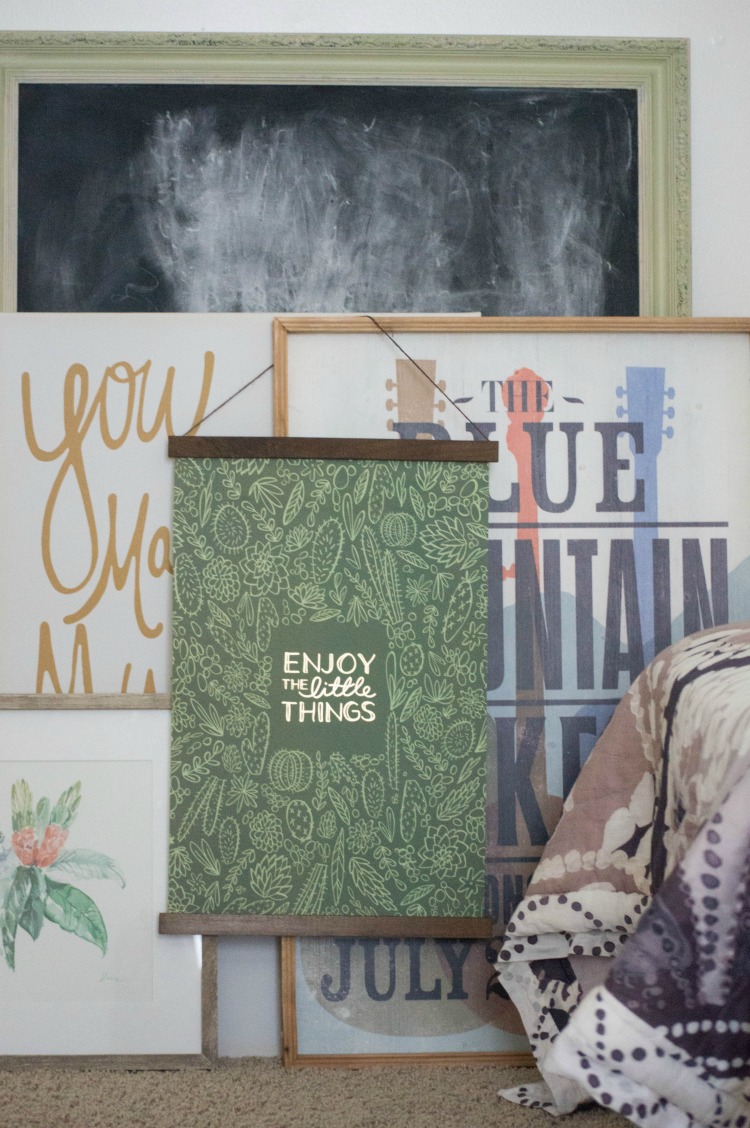 And just to keep it real, here's the pile of stuff I threw  in the hall while I took pictures.  It's mostly clothes that need to be put in the dirty clothes hamper and some stools.   Do your kids leave clothes all over their floor, too??  (It drives me nuts!)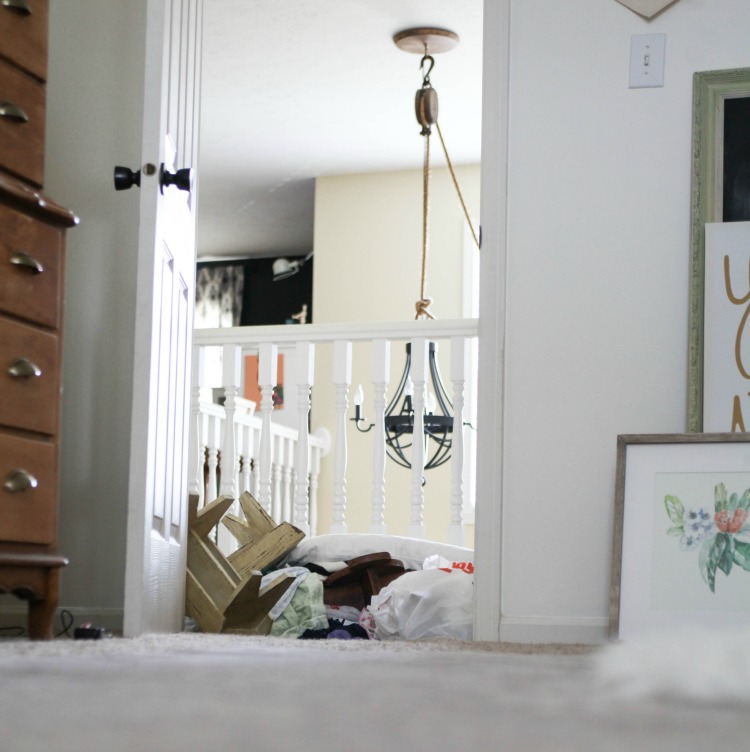 So that's the state of affairs at the moment.  I really thought I would get the closet done too, but it's not looking very promising. At this pace, I'll be doing to good to finish!
If you missed the first weeks, you can find them here:  Week 1, Week 2, and Week 3.
Be sure to check out all the other participants…they're probably doing much better than I am at the moment. ;/