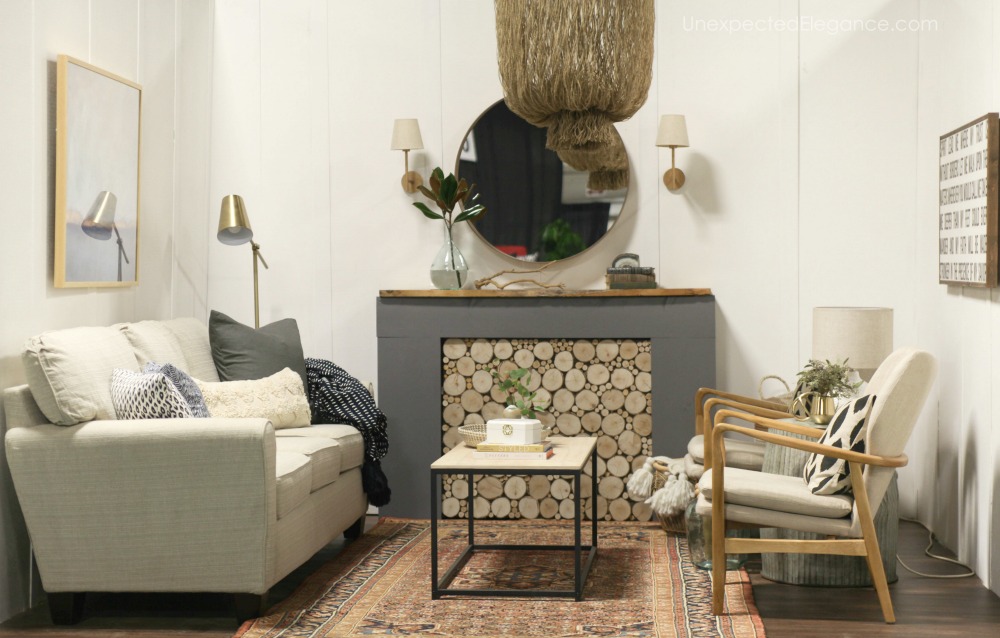 As most of you know, I've spent the majority of January working on my design space for the Indianapolis Home Show.  I also did a few presentations last week and talked about how to decorate a room.  I'll write a post about that soon, but today I wanted to share the completed room…just in case you didn't see it on Instagram! 😉
The night before I was supposed to start setting up, I completely changed the layout.  I decided it needed a fireplace at 9:30.  When I finally went to bed that night, I realized that my rug might not fit.  Needless to say I didn't get much sleep that night!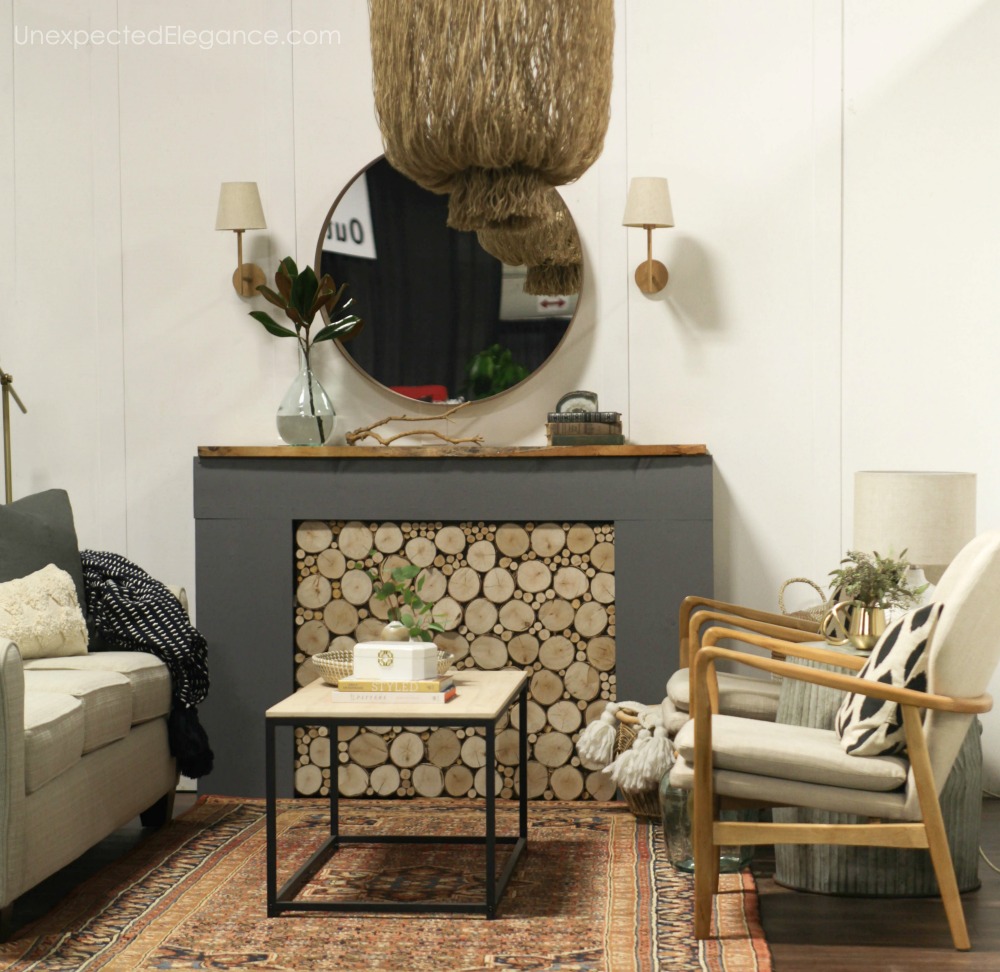 On day two of setting up I wasn't really sure if I would finish on time.  I started out with 3 plywood walls and I THOUGHT one gallon of paint would be enough…however, after the first day I didn't even have my walls finished.  I used Behr paint in Pure White and did the same wall treatment as my dining room.  (You can find the tutorial HERE.)
By the end of the second day, the walls were finished and my flooring was installed.  Things finally started looking up.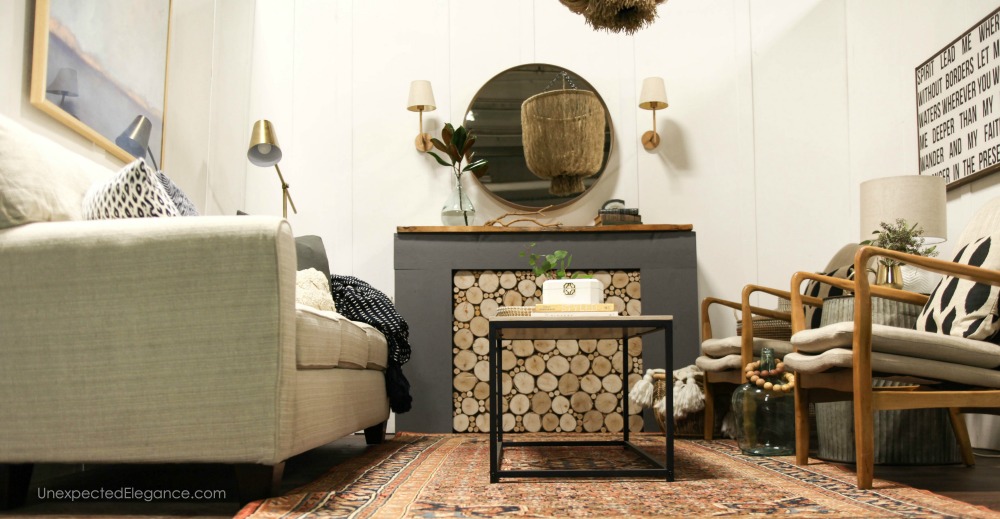 The chandelier was another part of the room that I wasn't positive would turn out OK.  Thankfully it worked out exactly how I envisioned it in my head.  WHEEEW.  You can find that tutorial HERE.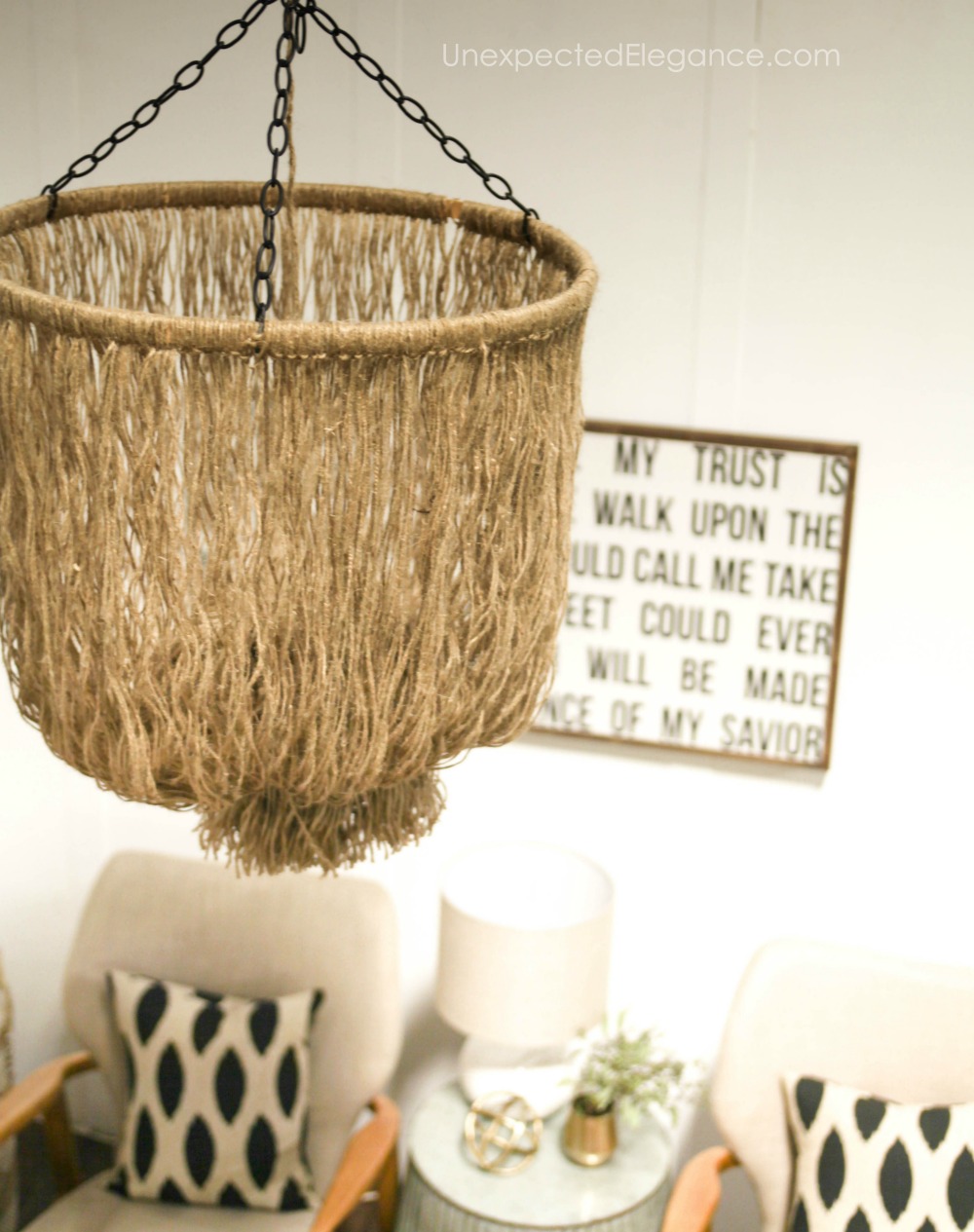 The last day, I decided to switch things around on the walls and realized that I needed something for behind the chairs.  I wanted something graphic and was about to go home to make something (talk about LAST minute).  Thankfully, Sara suggested that I use her sign.  It was perfect for the space.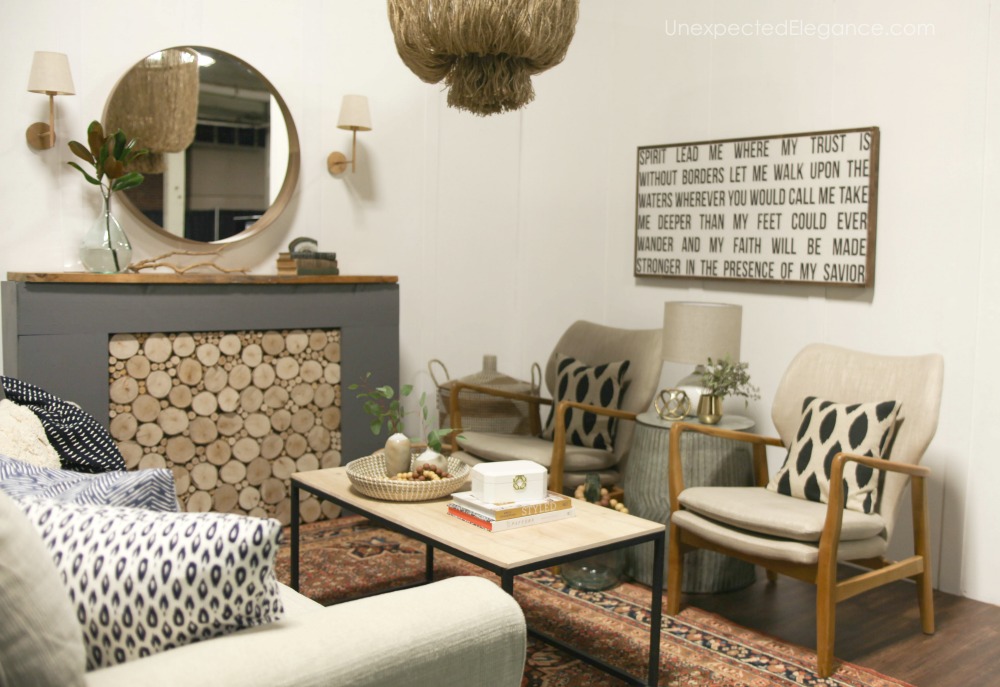 I want to take a minute to thank my partners who donated items for this space… I would not have been able to do it without them!
Ecarpet Gallery donated the amazing rug and what's even better is that they are offering you a 20% off coupon code. Just put in : ECGINDYHOMESHOW20 at checkout.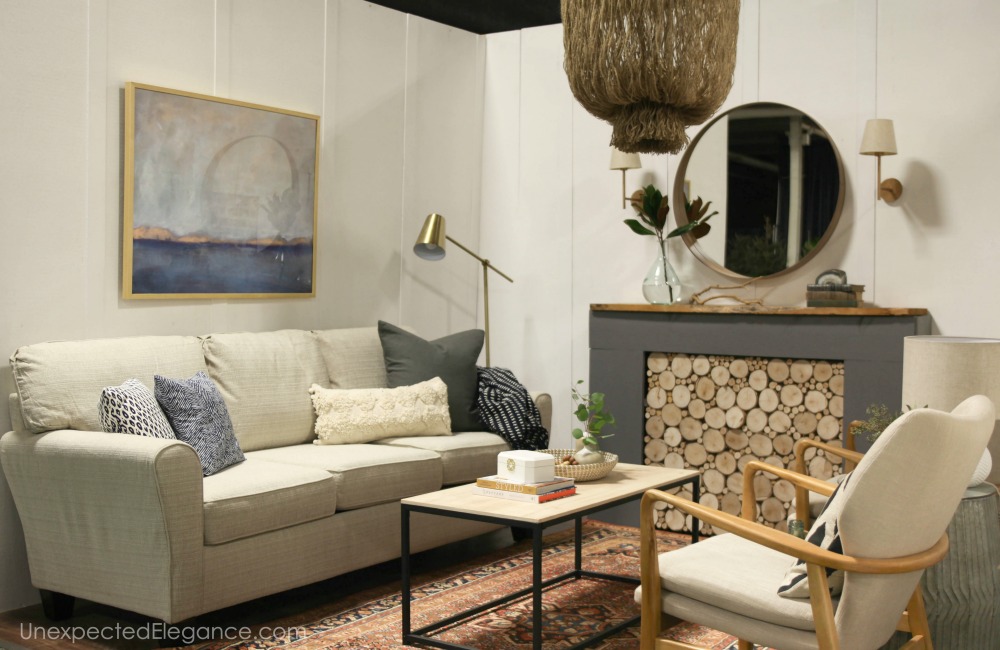 I was really under the gun to find a piece of artwork for the space and at the last minute MINTED.com stepped in and saved the day.   I chose the Linen Coast print by Julia Contacessi and I love how well it worked with everything.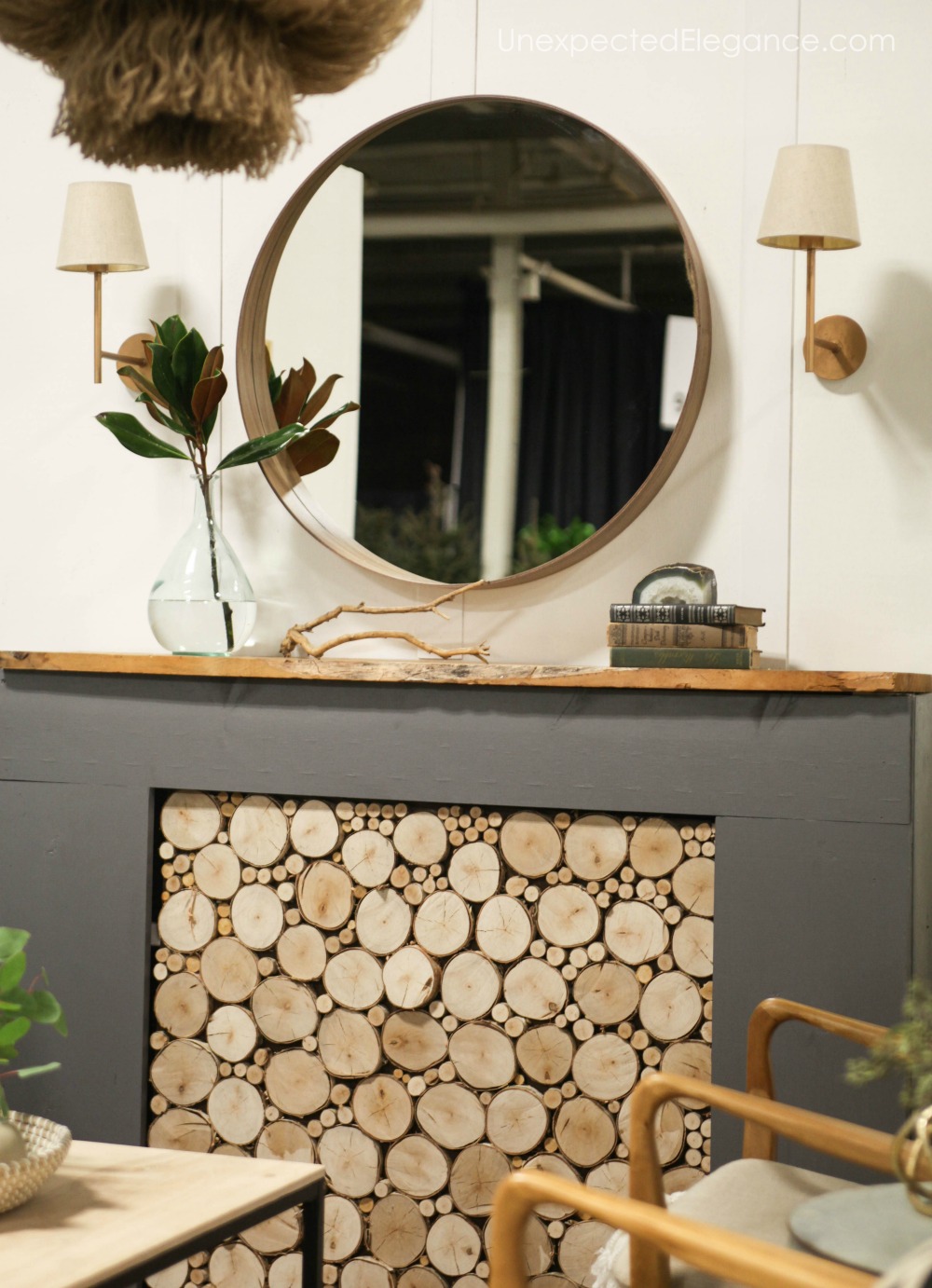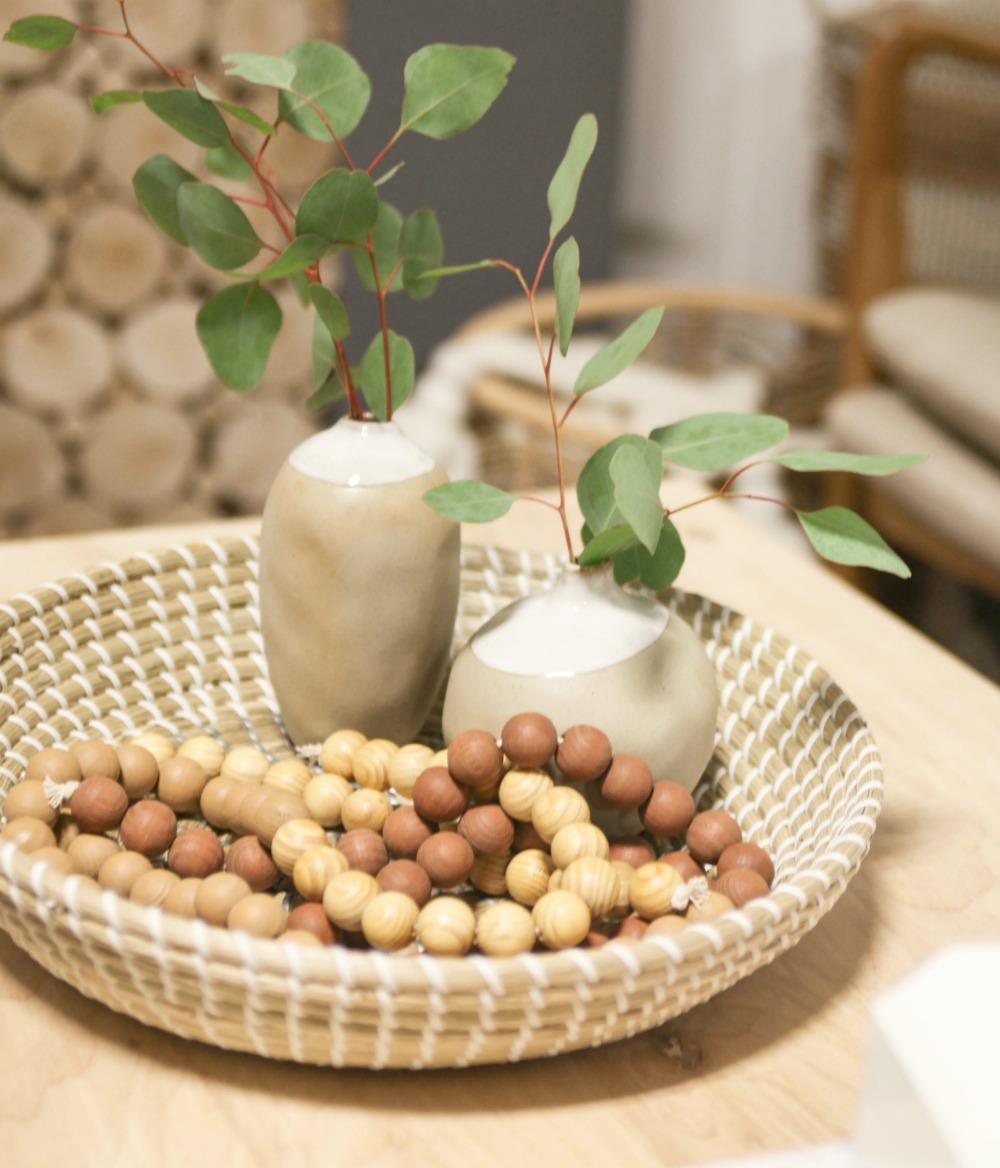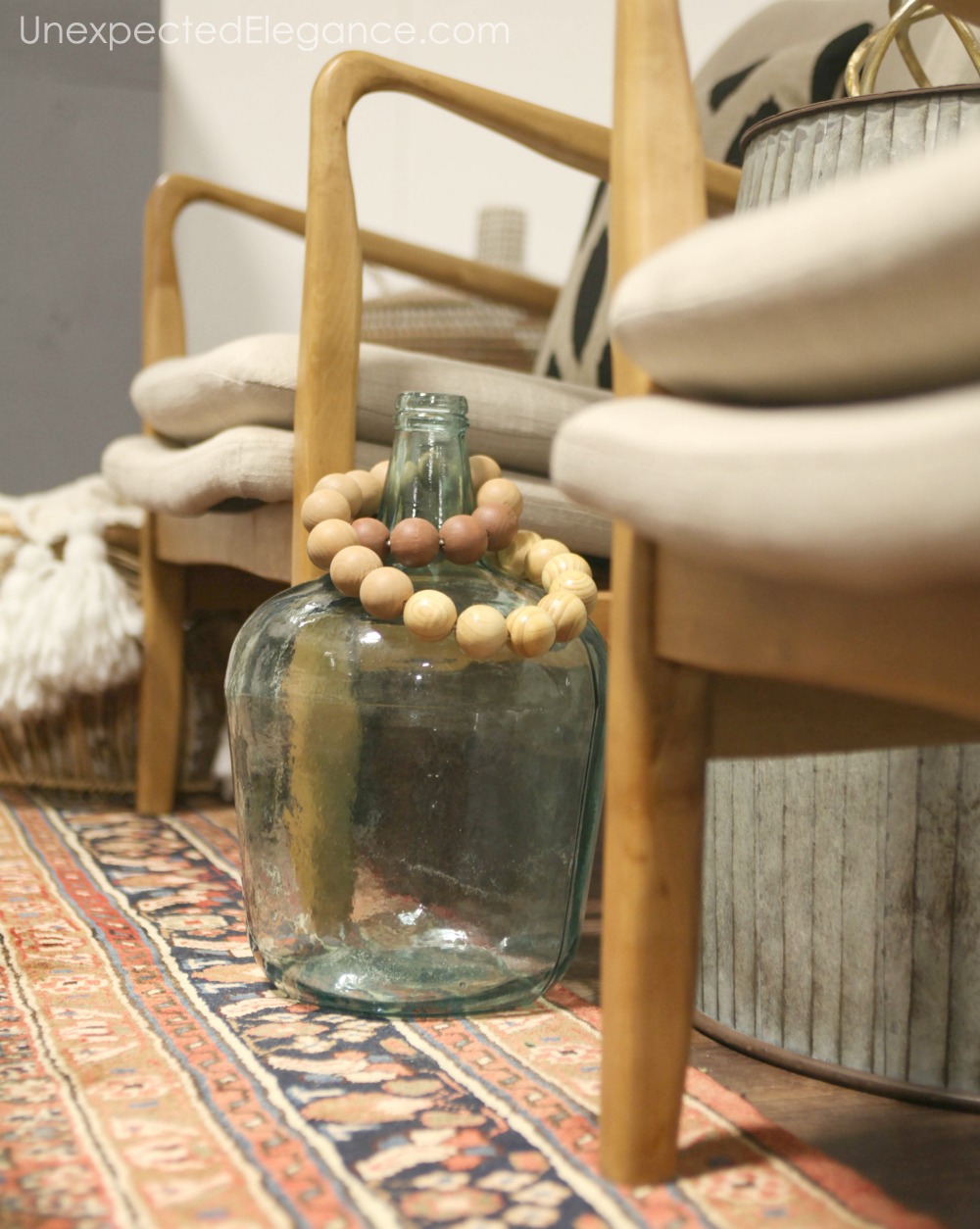 Studio Pillows did the pillows and they turned out beautiful.  Karis does amazing work.  Be sure to check out her Etsy shop for all the different patterns she offers.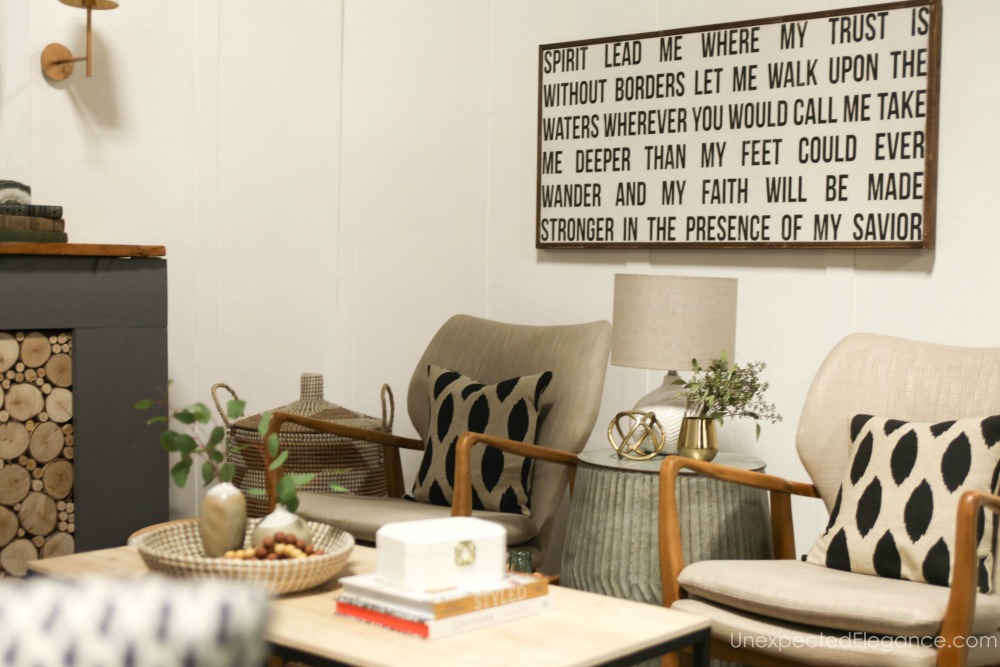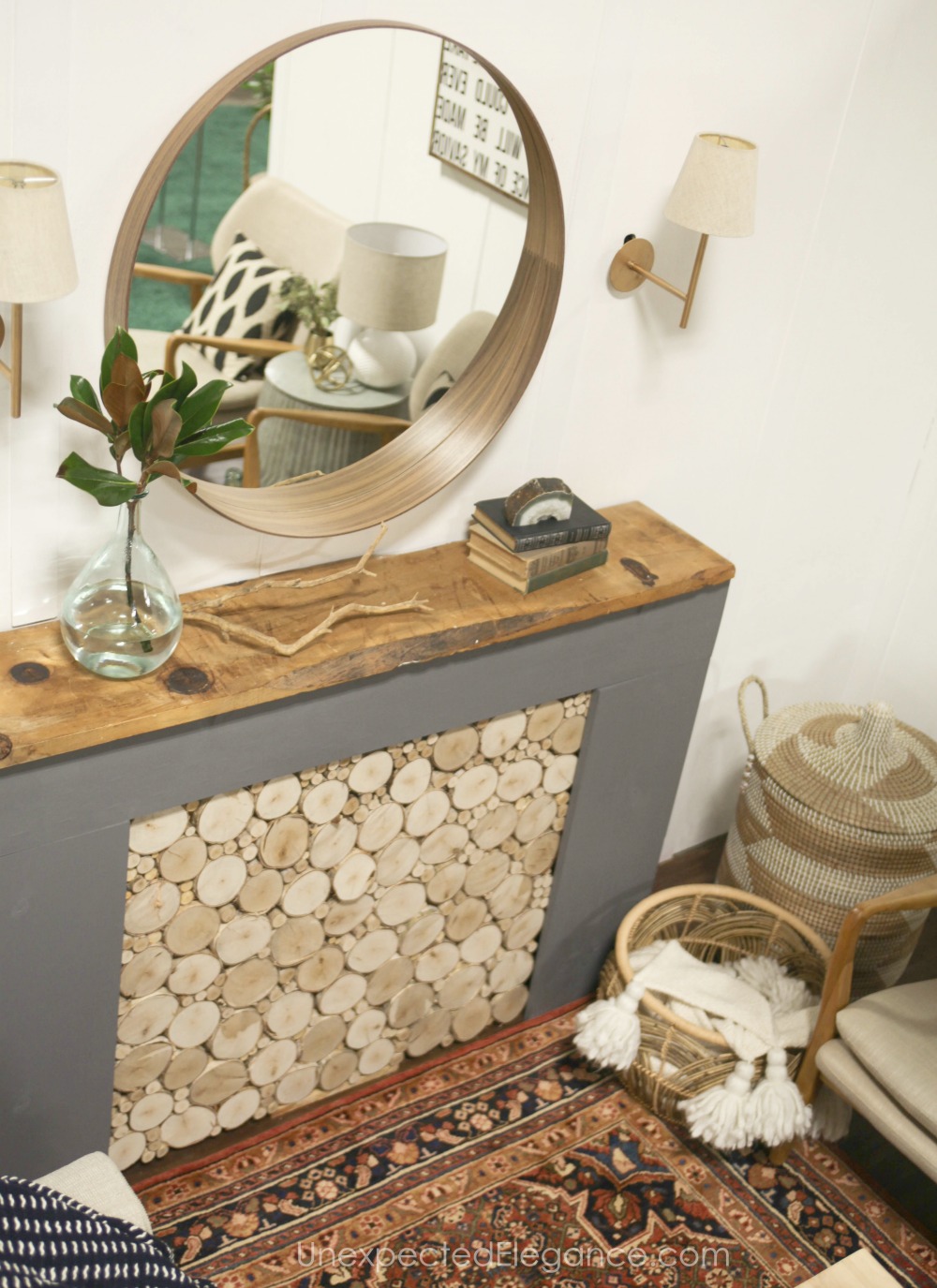 I'm still recovering but it was a great experience.   I also had so much fun meeting some of you at the show!  If you're curious about a certain piece in the room, I've added a full list of sources at the end of this post.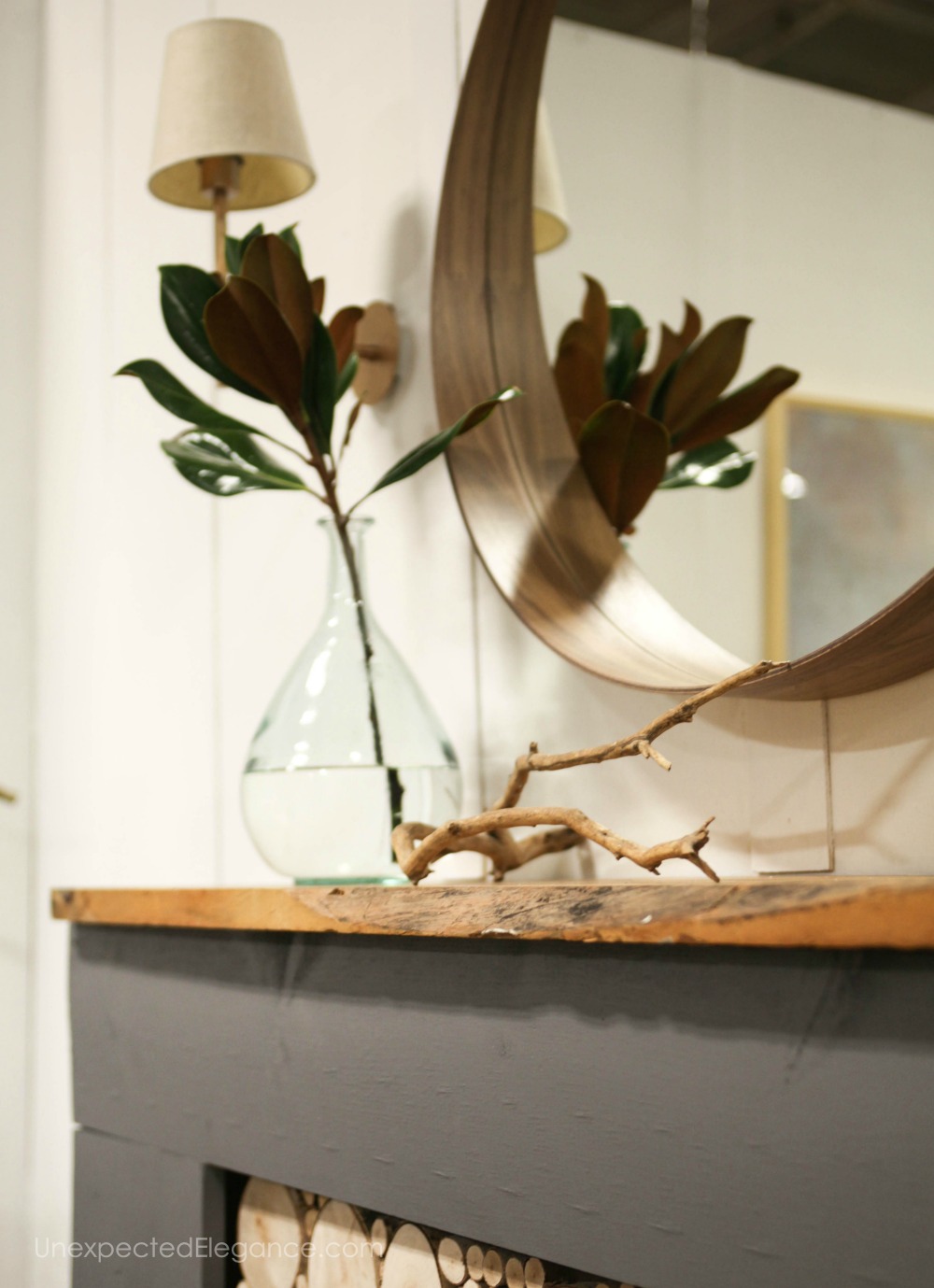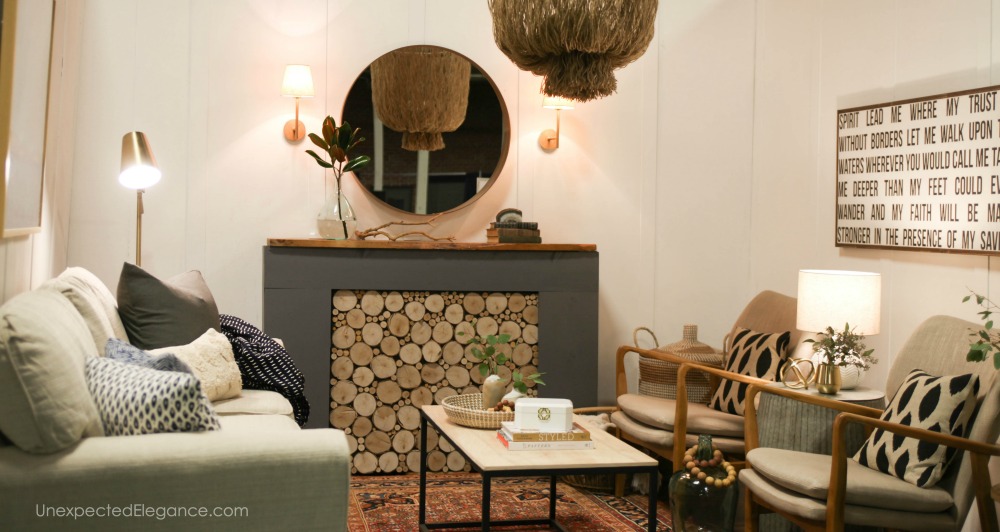 ---
Room Resources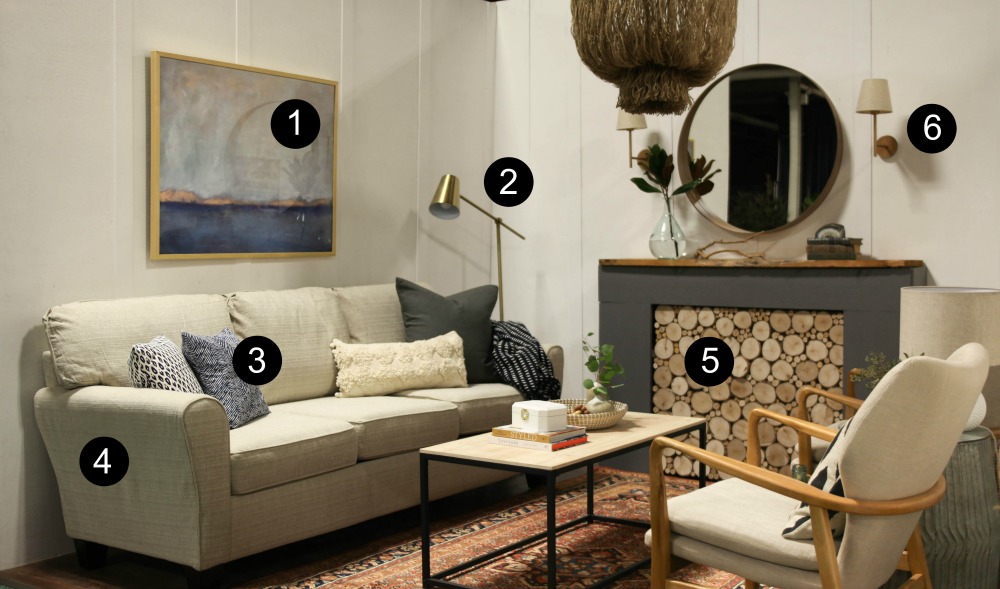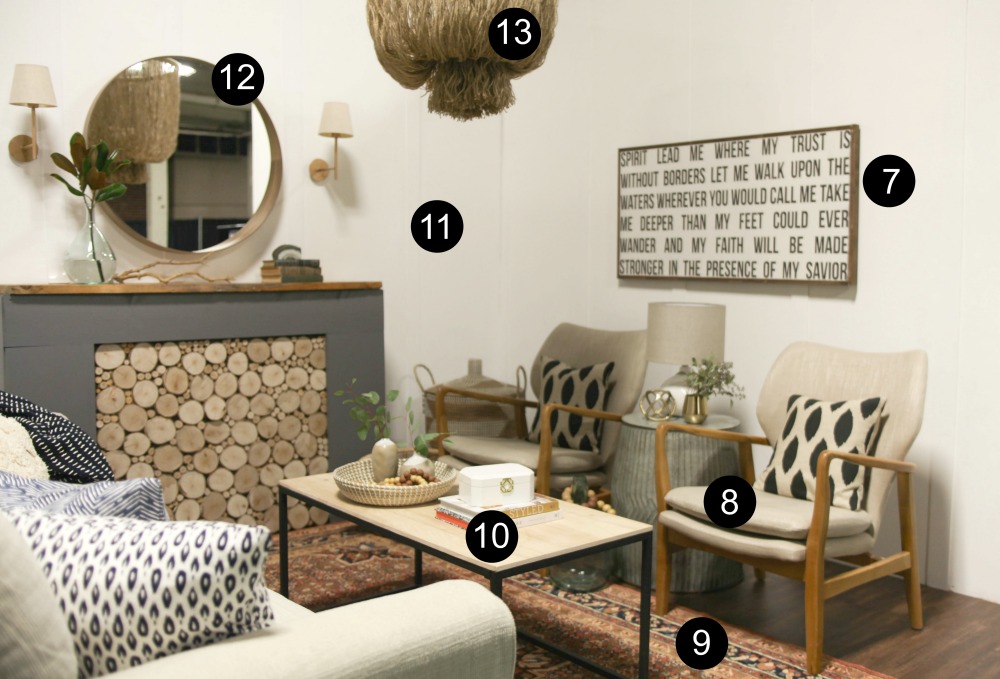 The "table" between the two chairs is actually an upside down barrel.  You can find the one I used HERE.