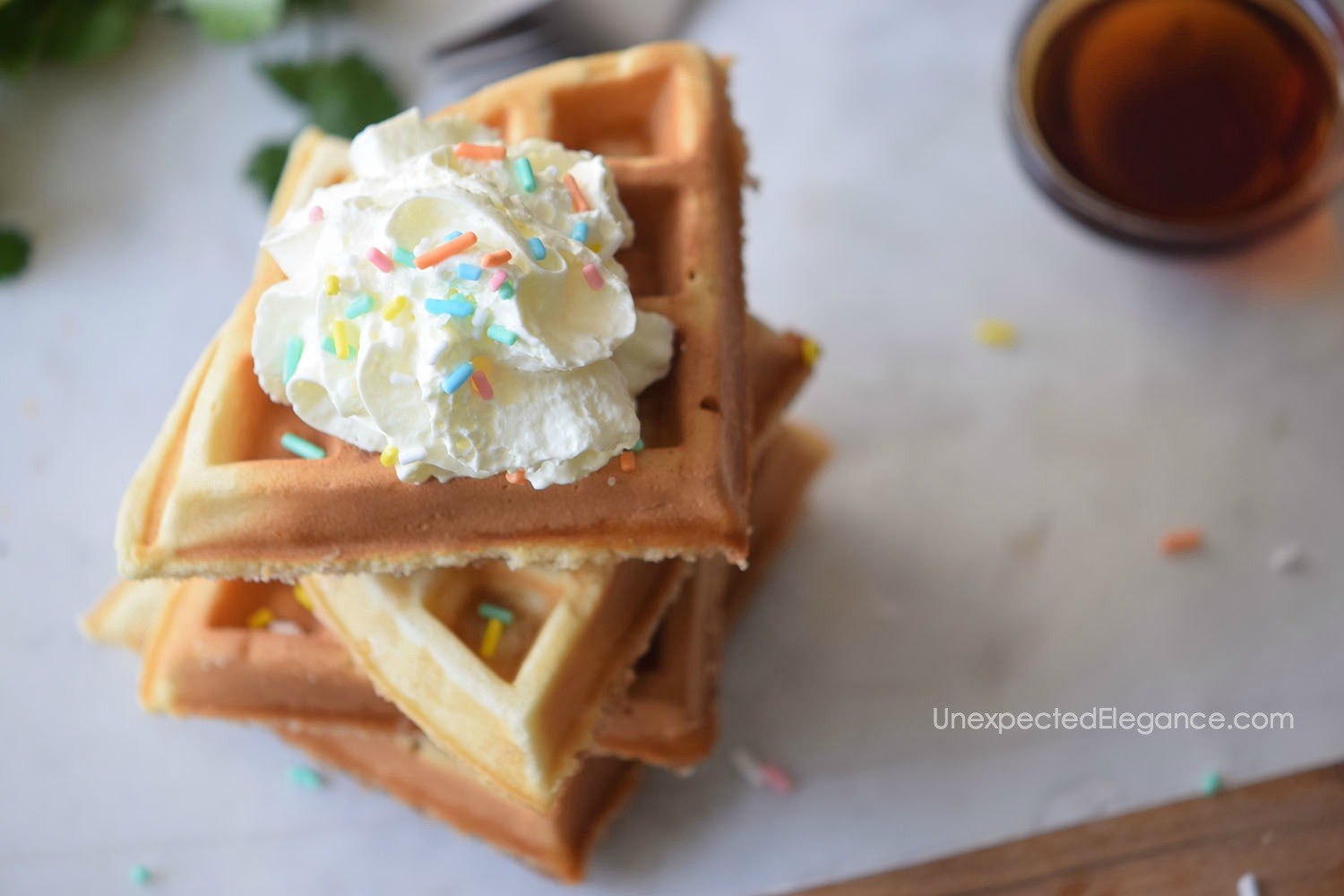 Summer break is almost here and that means a little slower mornings around our house!  We tend to actually make breakfast a lot more.  The kids love waffles, so they are always a hit.  This is a great recipe to start with…it also can keep for a day in the fridge.
Funfetti Waffles
Ingredients
2 Cups flour
2 Tsps baking powder
2 Cups milk
½ Cup water
½ Cup melted butter
⅛ Cup sugar
1 Egg
⅛ Cup sprinkles
1 Tsp vanilla extract
Whipped cream, to taste
Directions
Preheat the waffle iron to medium heat.
In a bowl, whisk together the vanilla, flour, sugar, and baking powder.
Add the water, milk, vanilla, melted butter and eggs.
Stir well until no lumps are left.
Grease the waffle iron with nonstick cooking spray.
Use a spoon to pour the mixture into the waffle iron.
Cook for 5-8 minutes.
Remove waffles and cut into bite pieces.
Top with whipped cream and sprinkles.
Serve and enjoy.
Tips:  Use cookie cutters to cut the waffles into fun shapes.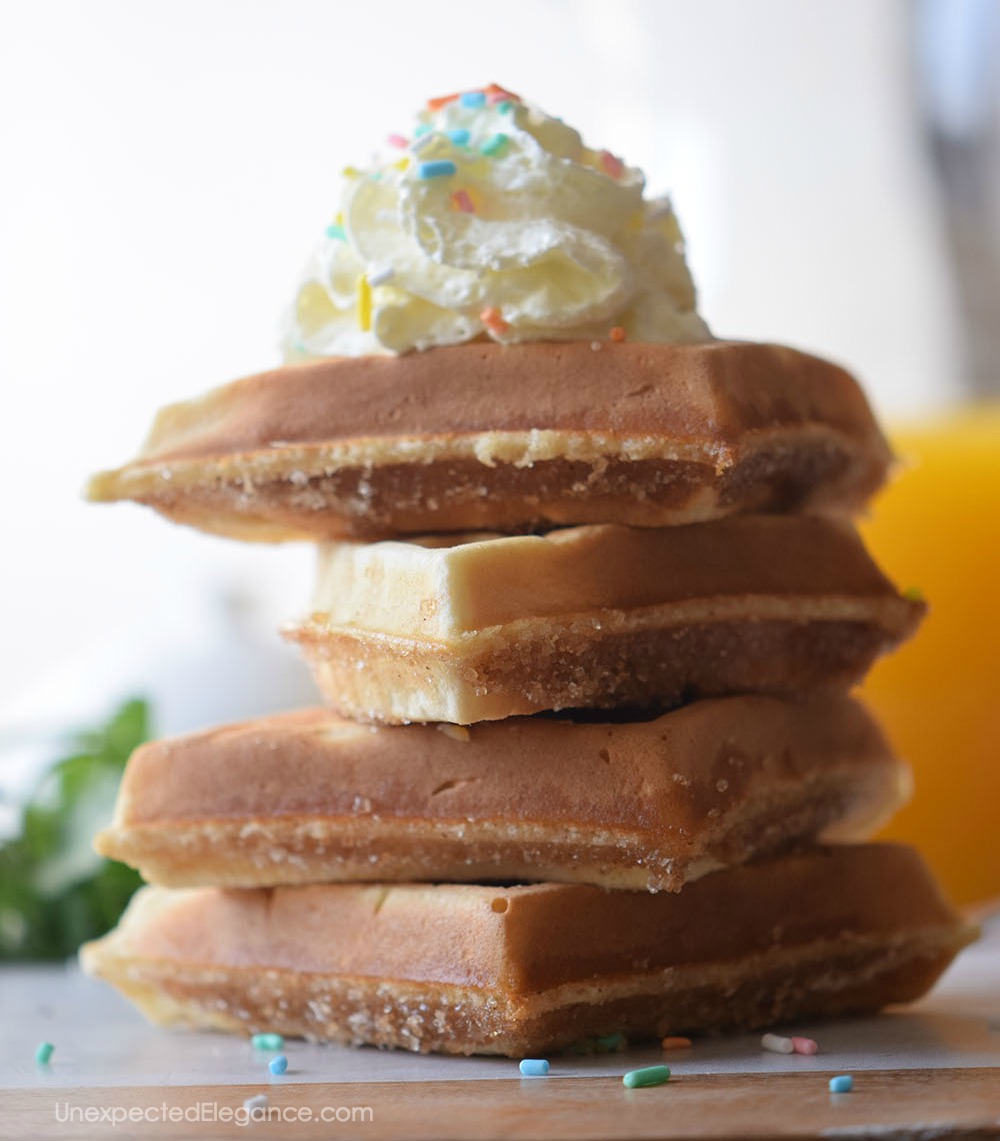 Another great option is to make a few batches of these and put them in the freezer.  Make sure they cool completely, then put them in an airtight container or freezer bag.  You can heat them in the toaster later!