This week I've been busy working on my office.  I finished painting the walls and installed tongue and groove on the ceiling to hide the holes!  I still have SO much work to do to get this space completed in two weeks, but I'm making progress.
Here's the update: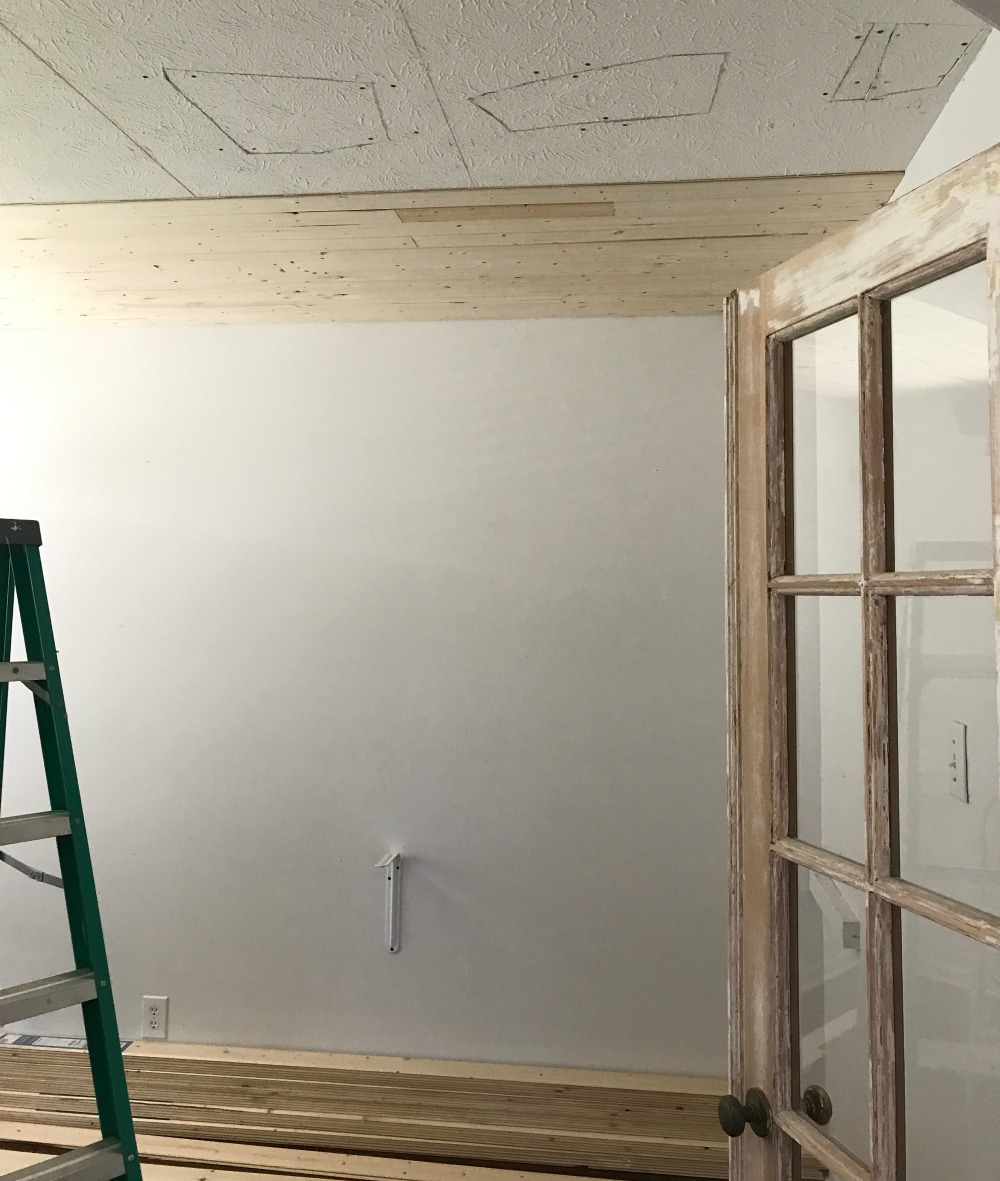 The trickiest part was marking the ceiling joists, so I would know where to nail the boards.  My  solution was to add a chalk line.   Since I was doing this by myself, I screwed down one end as my "second set of hands." 🙂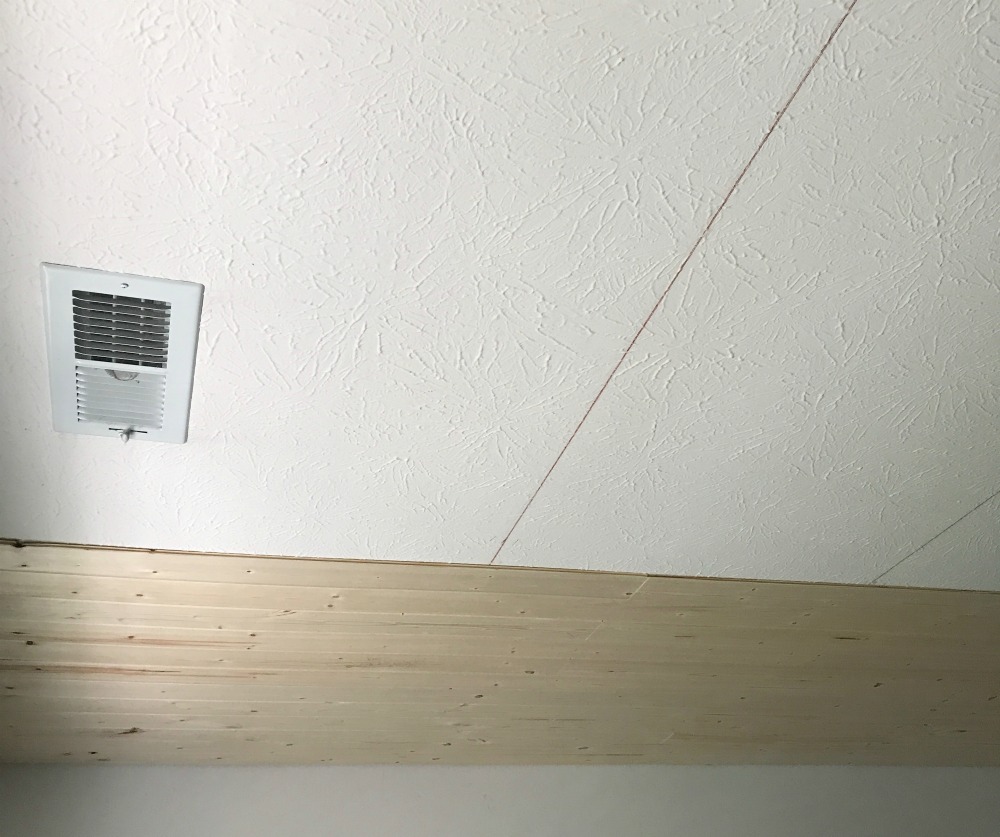 Next week I'll show you the entire ceiling with the new light.  Thank you SO much for chiming in on your suggestions! I decided to go with this one: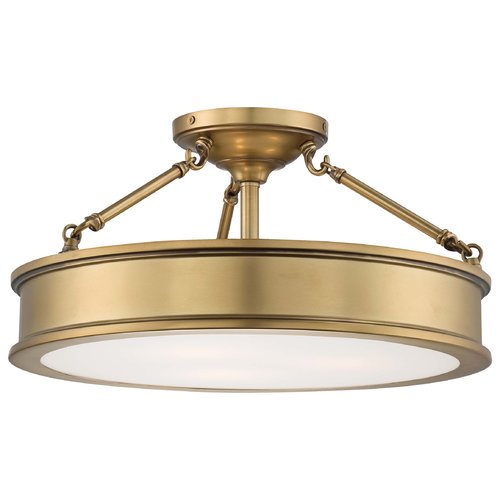 Harbour Point 3-Light Semi-Flush Mount
Just having a light in this space is such an improvement!!  I'm getting so excited to start the finishing touches…like the desk area.  I need some storage so I'm going to using cabinets on the long wall.  Here are some ideas that I'm playing around with: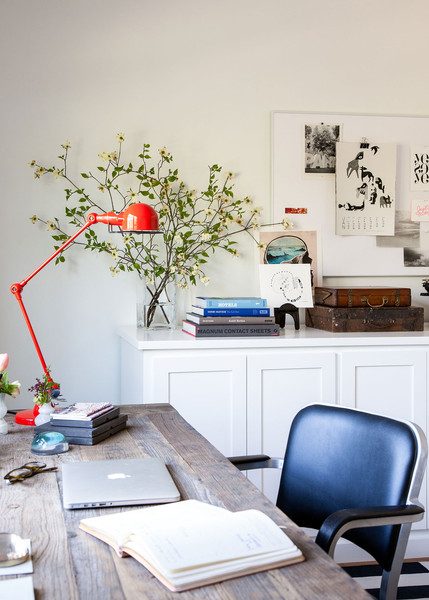 Source:  Crowell Interiors Project in Nashville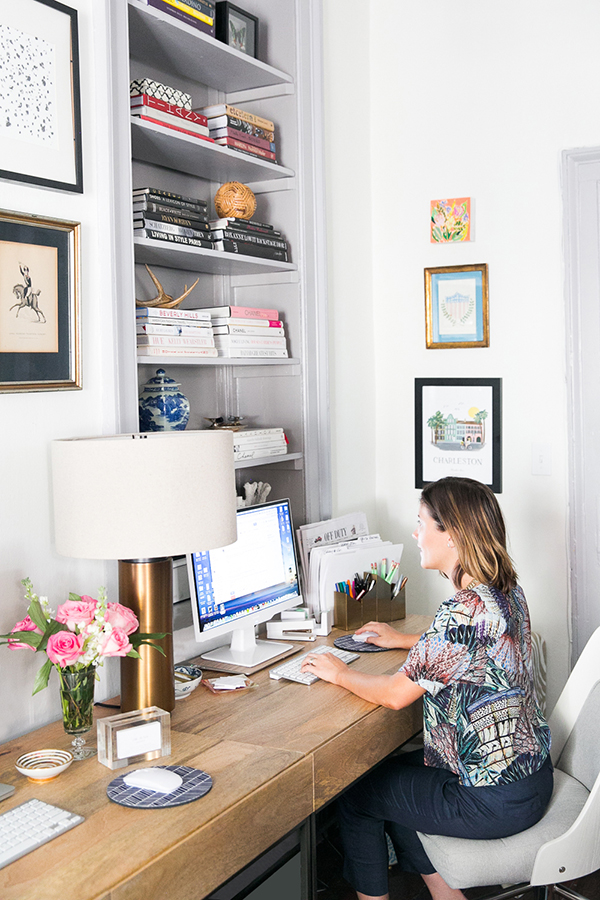 Source:  The Glitter Guide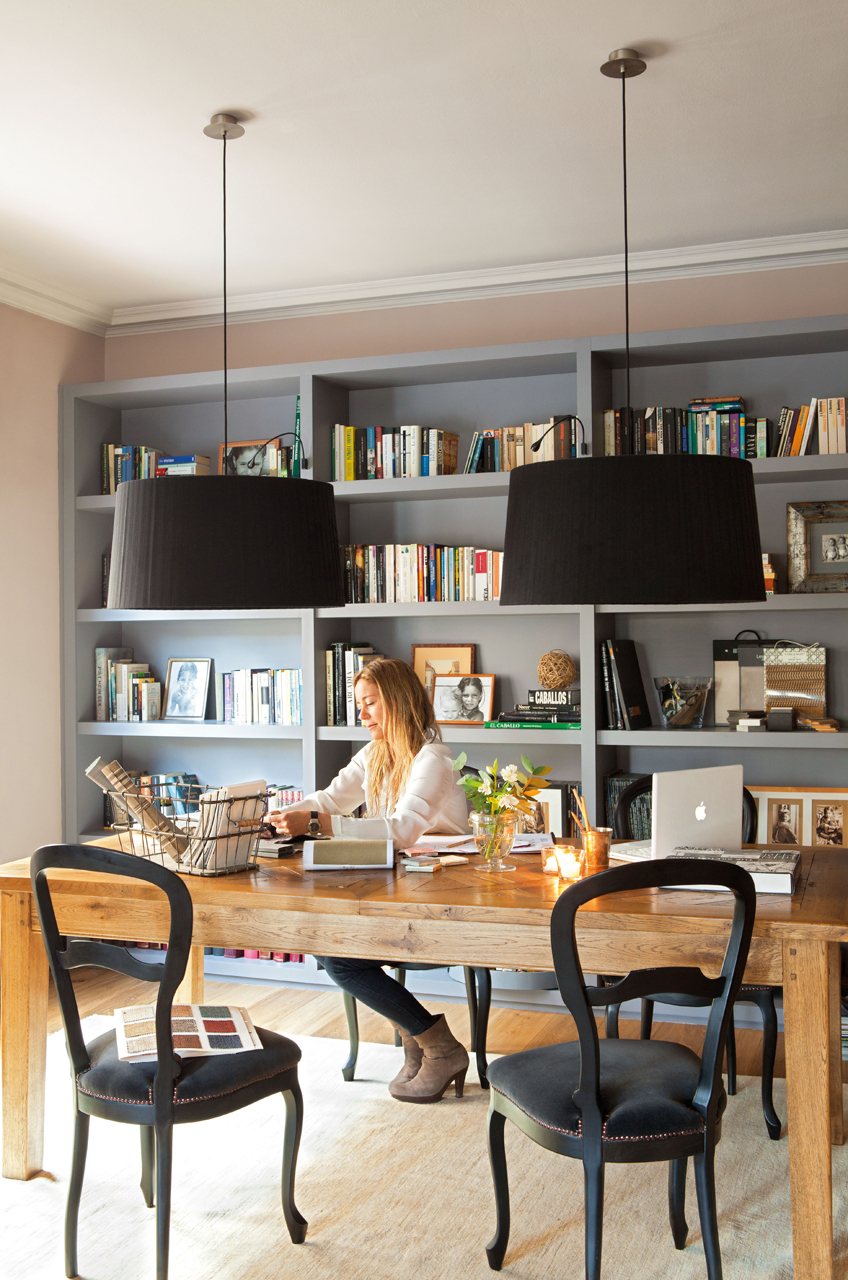 Source:  El Mueble
Next week, I'm hoping to have the cabinets installed and all the painting done.  Wish me luck!!
To see last week's post, check it out HERE.