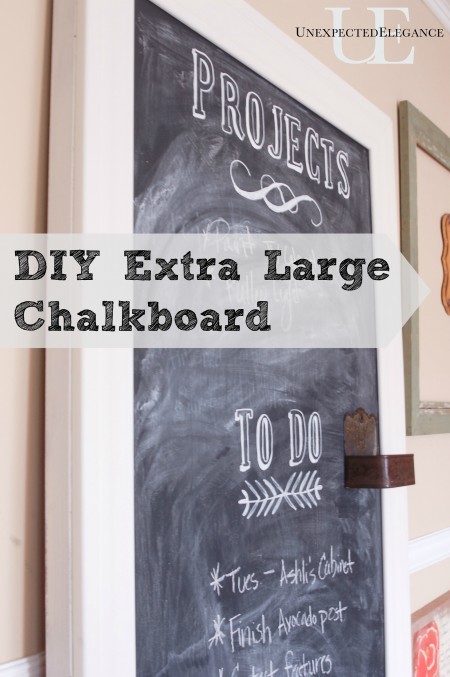 I love hollow core doors!  Who knew that you could do SO much with them!?  Well you can…as long as they are sliding ones, you know the one's without door handles.  The main reason I love them so much is that they are super light.  I have some really old solid wood doors that weigh a ton!
But I digress…my real purpose today is to share my chalkboard/project board in my office.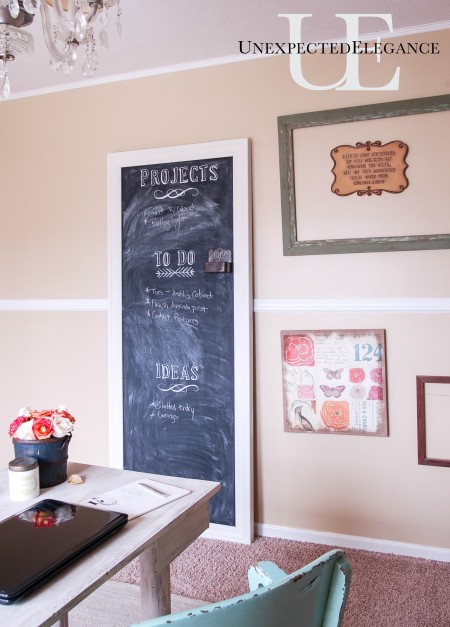 If you haven't already figured it out, here is the key to this very large chalkboard, a hollow core door.  I got this one for $5 from Habitat ReStore.  I took all the hardware off, painted the front with a few coats of chalkboard paint, then added trim around the outside.  Lastly, I painted the trim and the outside edges white.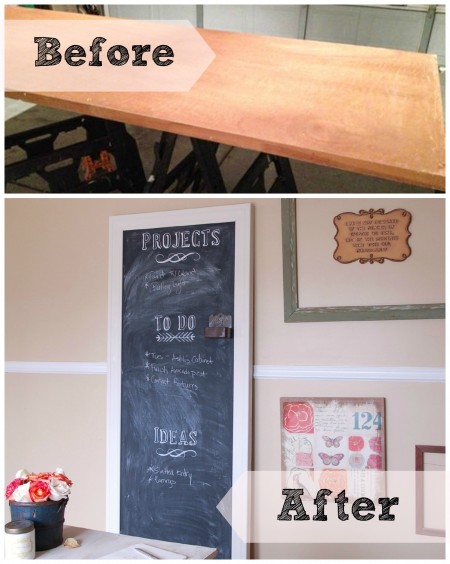 I already had the paint and it took 3 pieces of trim, so the total for this project was less than $20.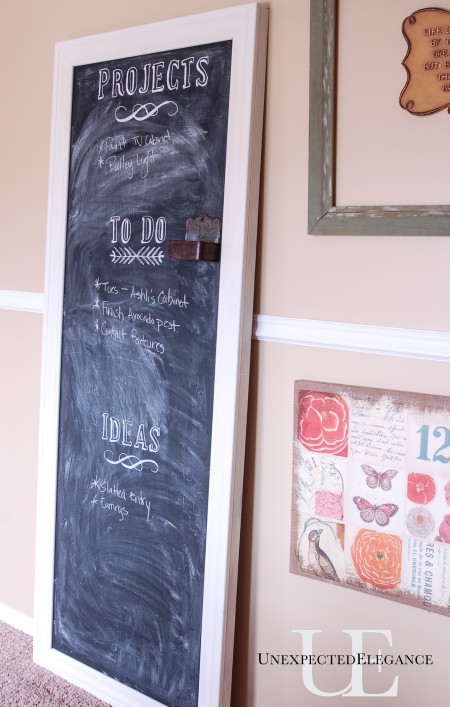 I added an old soap dish to hold chalk and used a chalk pen to write "projects," "to do," and "ideas."  I think it will help the board look more organized and still lets me brainstorm.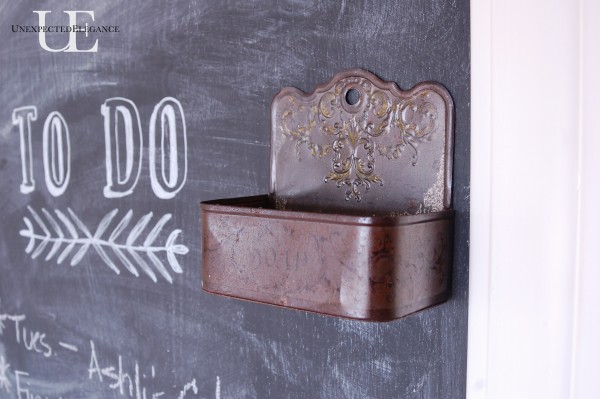 So, there you have it!  An easy way to make a REALLY big chalkboard without much effort or breaking the bank! 😉  That's the kind of projects I like!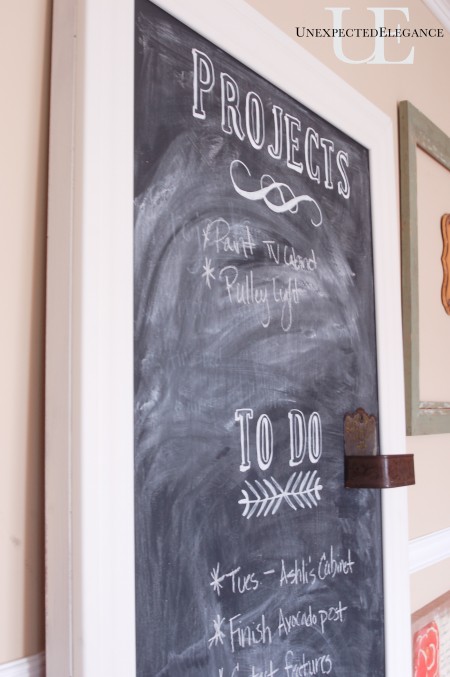 Angela