Slow and steady wins the race…at least that's what I've been told. SLOW is exactly how I feel. This One Room Challenge is trucking along, but I'm confident it will get all get done. (Six weeks is ambitious for a kitchen I'm doing by myself!)
To catch up on the previous weeks, you can find them here:
So here's the update for the week:
Tiling is still in progress
Range is in place and scheduled to be installed TOMORROW!
Situation with the opening to the kitchen is solved. (See last week's post if you missed the dilemma.)
Barstools are picked. (Be sure to see how I cut them to size, HERE!)
The missing door arrived.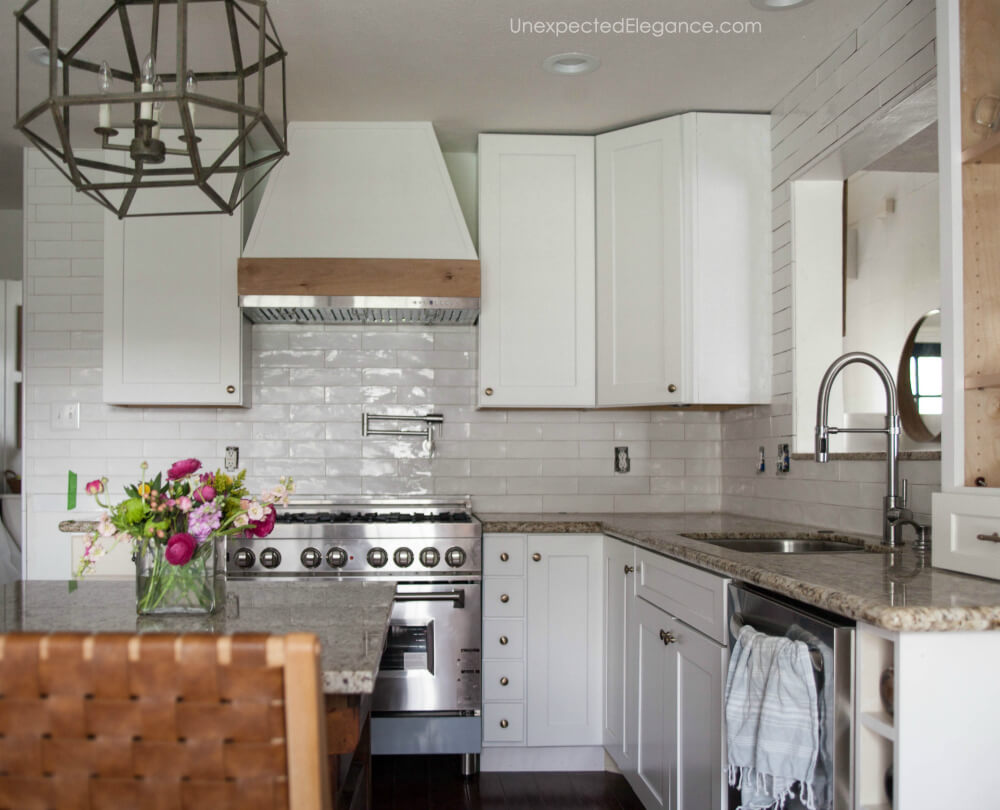 I got some great suggestions for the crooked wall between the living room and kitchen. Thank you, if you chimed in! Sometimes it takes a village.
I ultimately decided to "build out" the wall to make it level. I added some lath and used a piece of masonite. To get it level, I shimmed it.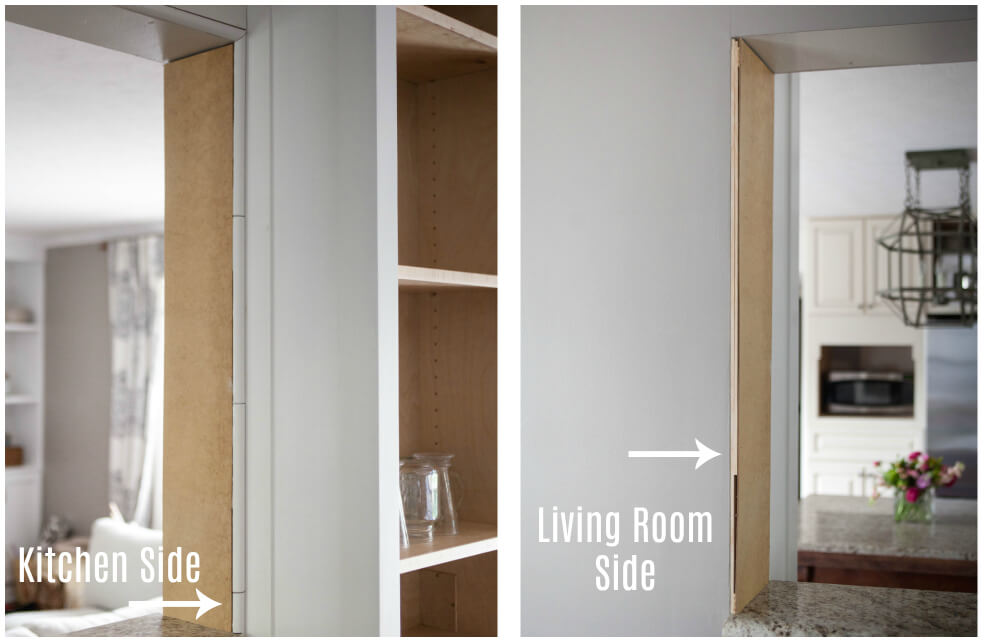 I made it just wide enough for a piece of trim tile in the kitchen and I'll have to add molding to the living room side. A little paint and caulk and you won't even know!
The list of to-dos is so long that I won't bore you with the details. Considering I have two whole other sections of the kitchen that I haven't even started on, I'm sweating the 2-week finish line. 😅
I hope you aren't getting bored of this view yet. My goal is that the other areas of the room will be a surprise of the reveal!
That's all I have for you this week, but be sure to check out some of the other amazing rooms in the One Room Challenge…HERE.