Find out how to cut a barstool to counter height easily! If you need your barstool to be shorter, this might be a great solution!!
I waste more time searching the internet for random items! This last month's culprit was a counter stool for my One Room Challenge, kitchen remodel. I needed on a certain height and width…but I was having the hardest time finding one that fit the specifications, was the right style, and was a price point within my shrinking budget.
The chairs I had originally picked, just weren't feasible. I loved them and they would have fit but were just too expensive. I thought about splurging, but then I wouldn't be able to finish all the other things that HAD to get done in the kitchen! 😆 (If you're curious, HERE is the one I wanted.)
I finally decided that I just need to find a width, style, and price that I liked. As long as the chair came un-assembled I could modify the height.
This is what I decided on…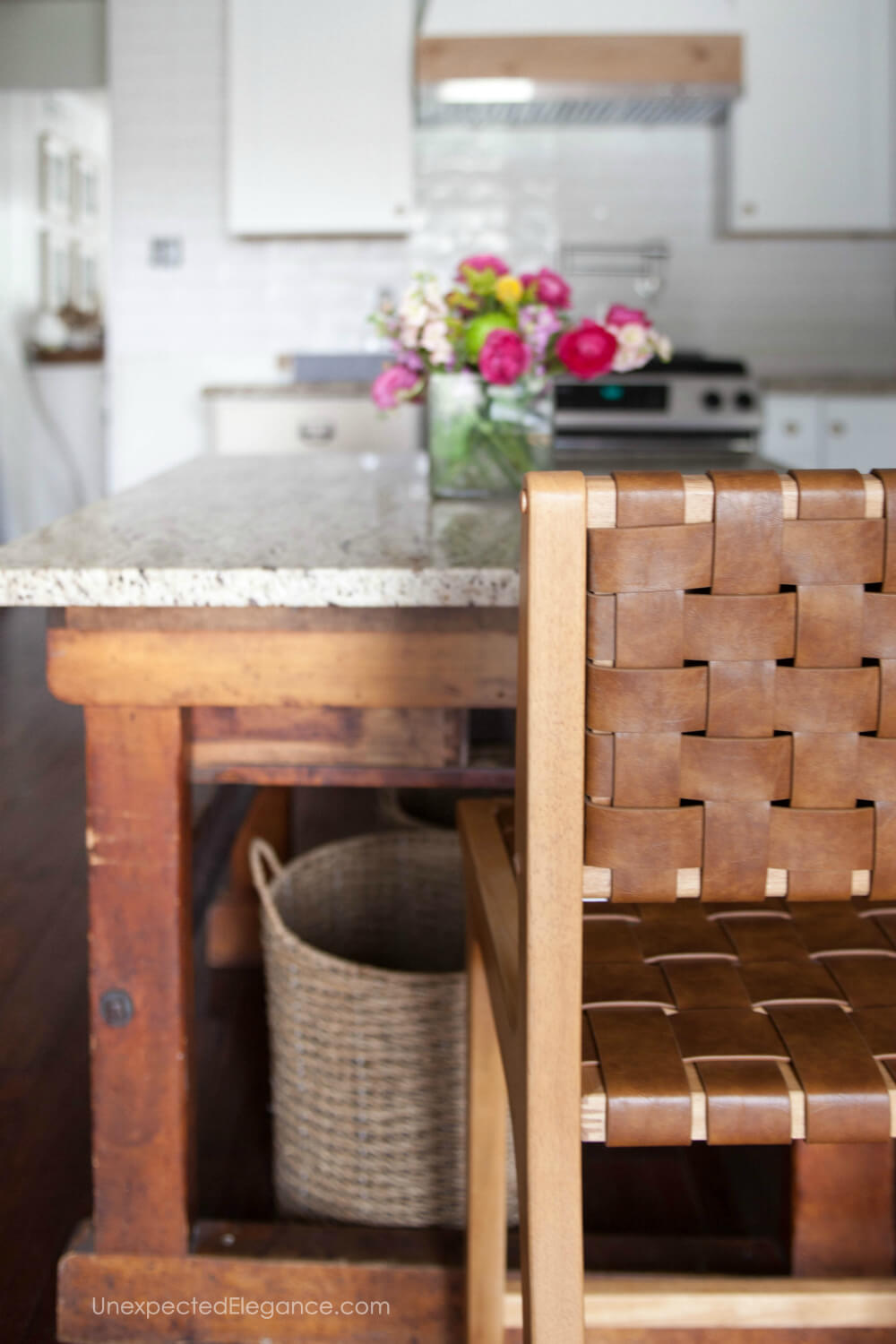 I found it at Target and I love the texture and warm tones. (You can find it HERE.) It is a fifth of the price of the original one! 🙌🏻
How To Cut A Barstool To Counter Height
This is a super easy process but only works for an unassembled, wooden chair. You can do it with an already assembled one (or metal), but it's a little more difficult.
First, you need to determine how many inches you'd like to cut off the bottom. The barstools I got were 29″ to the seat and I needed them at 24″…so I needed to remove 5″.
Most chair legs will flair at the bottom. From the point, measure up how much needs to be cut and mark the wood.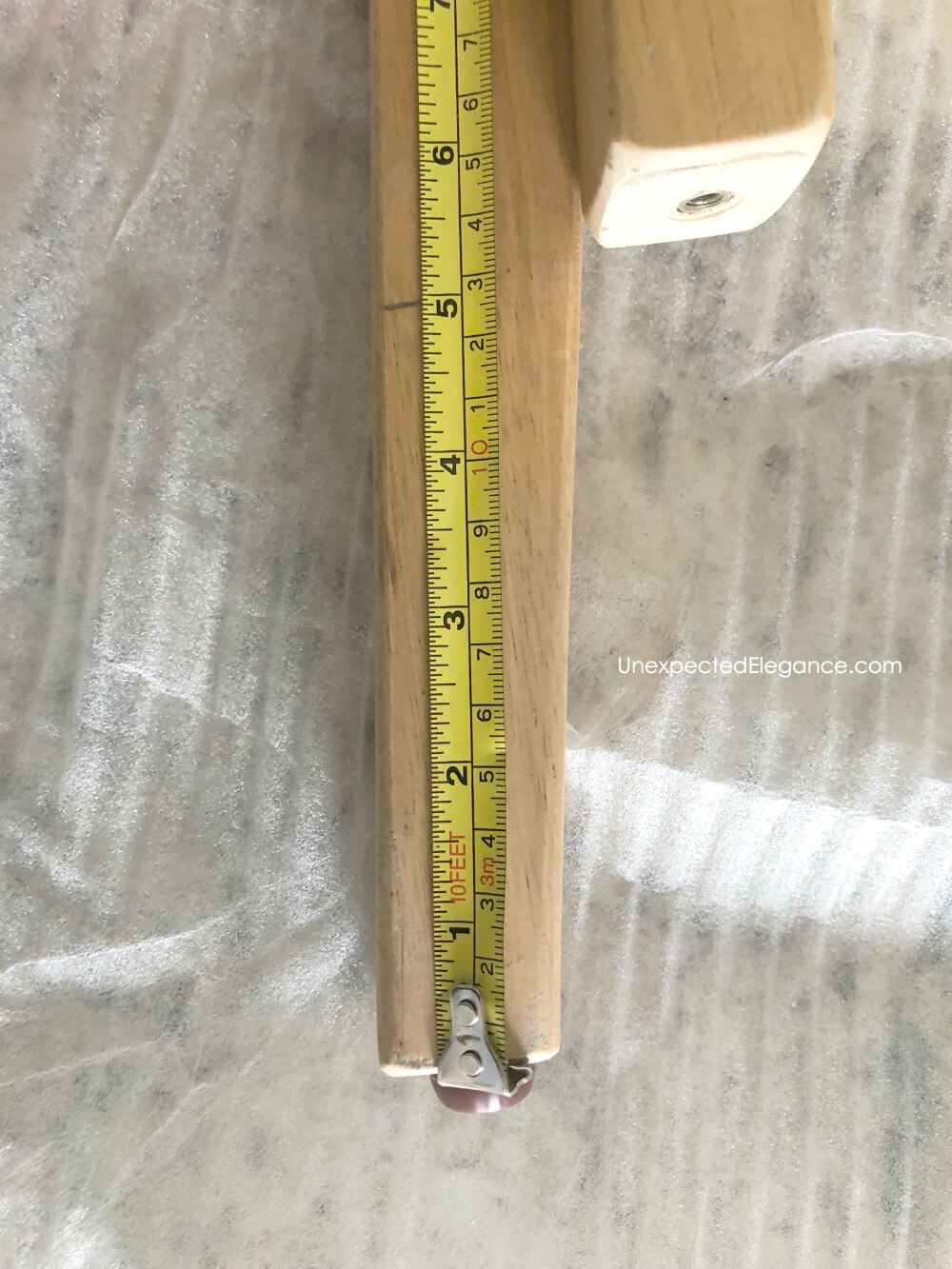 3. There should be 2-4 pieces for legs, so lay one right above the mark you made. (Hopefully, the photo below will help clarify.) Make sure that the legs are lined up on the edges. They might taper, but don't worry about that, you only need the correct angle.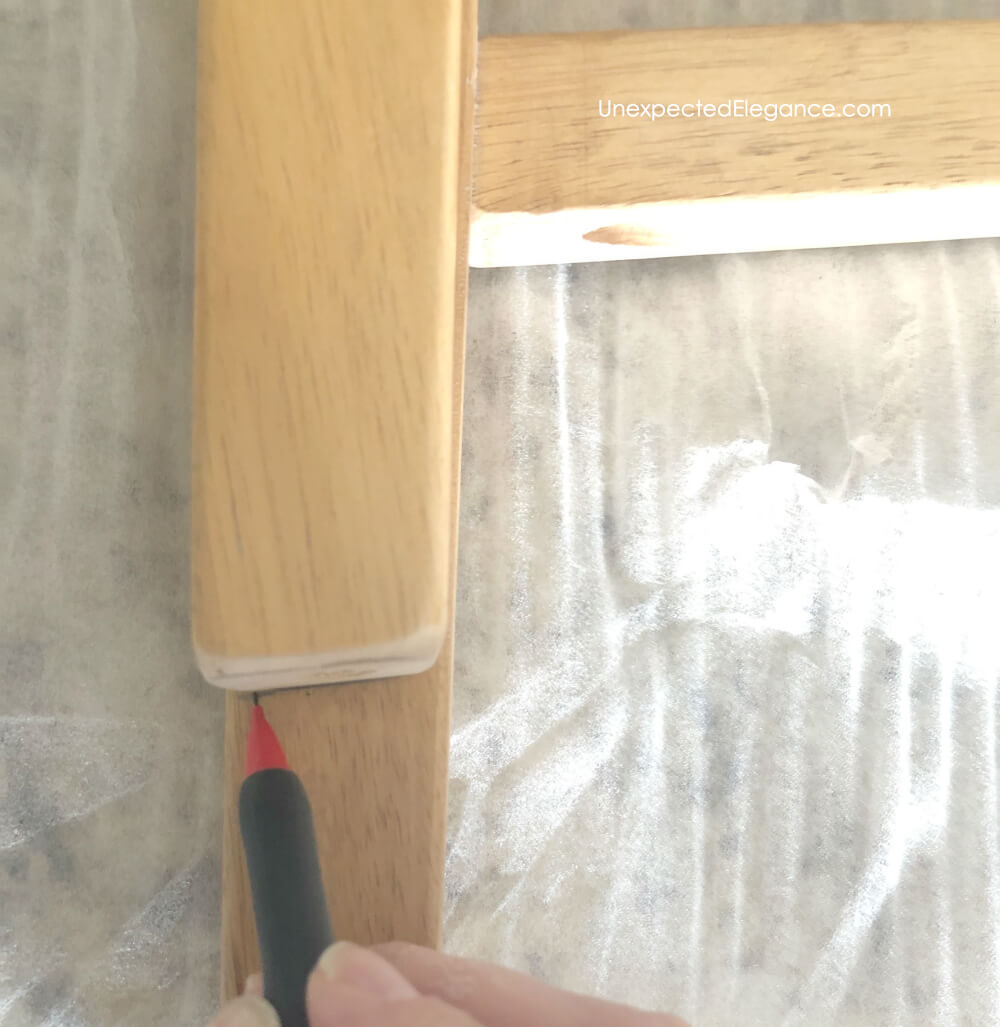 4. Use a saw of your preference to cut off the leg at the mark you made. Be sure to follow the angle precisely.
5. Once the first leg is cut, you can use it as a template for the rest.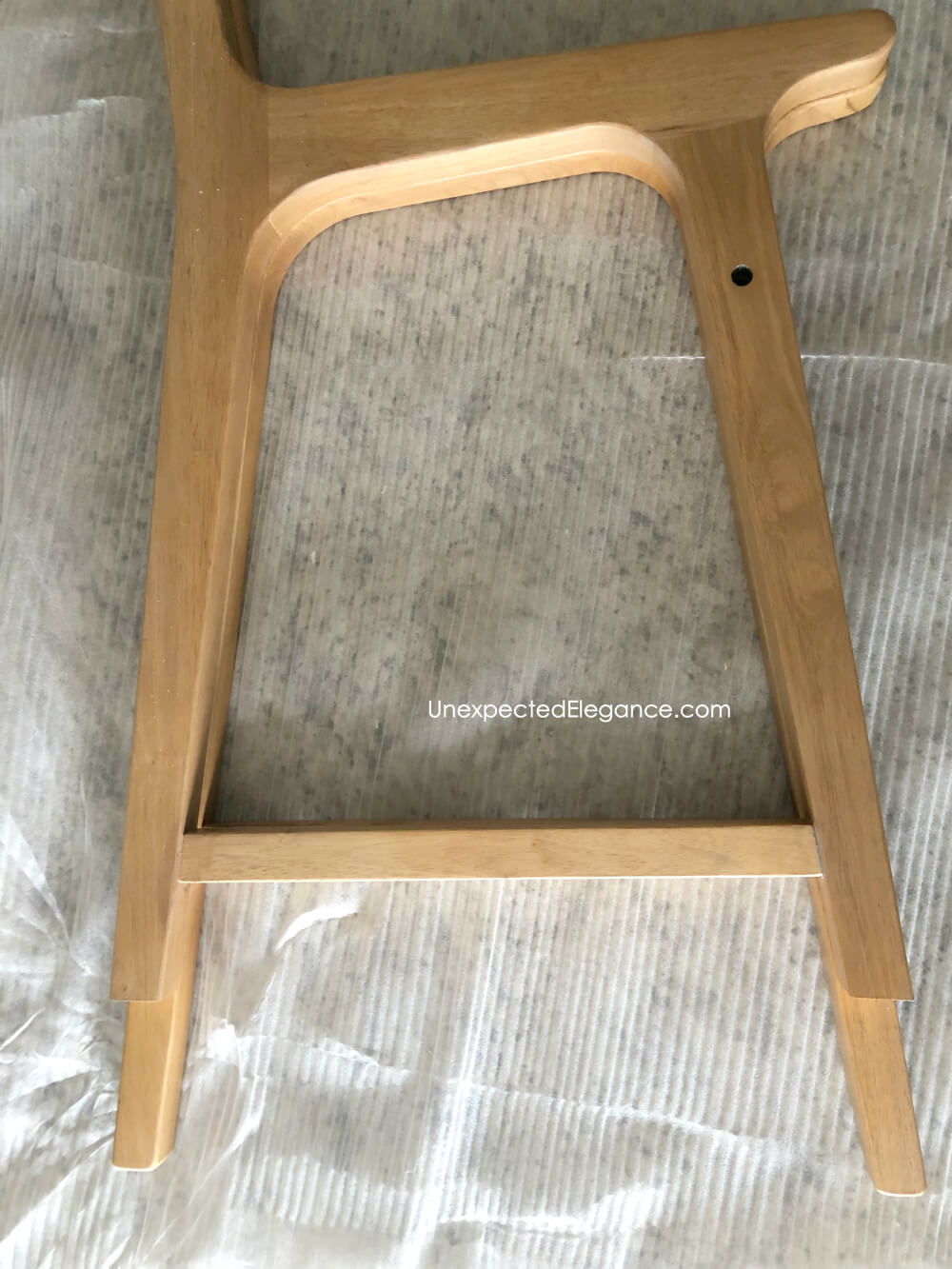 6. Assemble the chair with the instructions and you should have a stool at the correct height!
The below picture shows the difference in height! (I just taped the legs back on. 😆)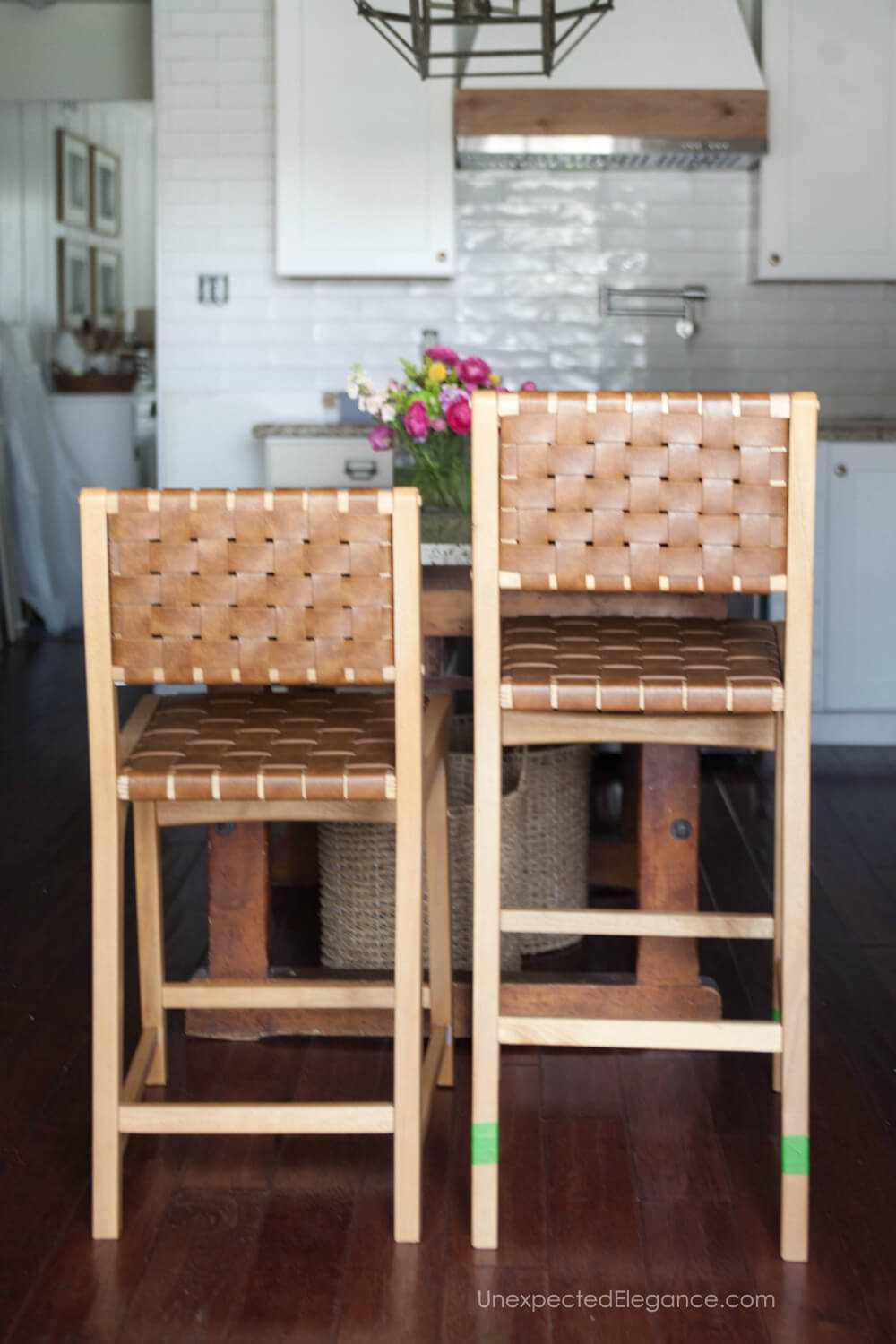 TIP: If you chair is a little wobbly, you can sand down the longer ones slightly. DON'T over sand, just do a little at a time!