I feel like things are picking up in the kitchen. Although there's still a LOT to do, progress feels good at this phase of the process!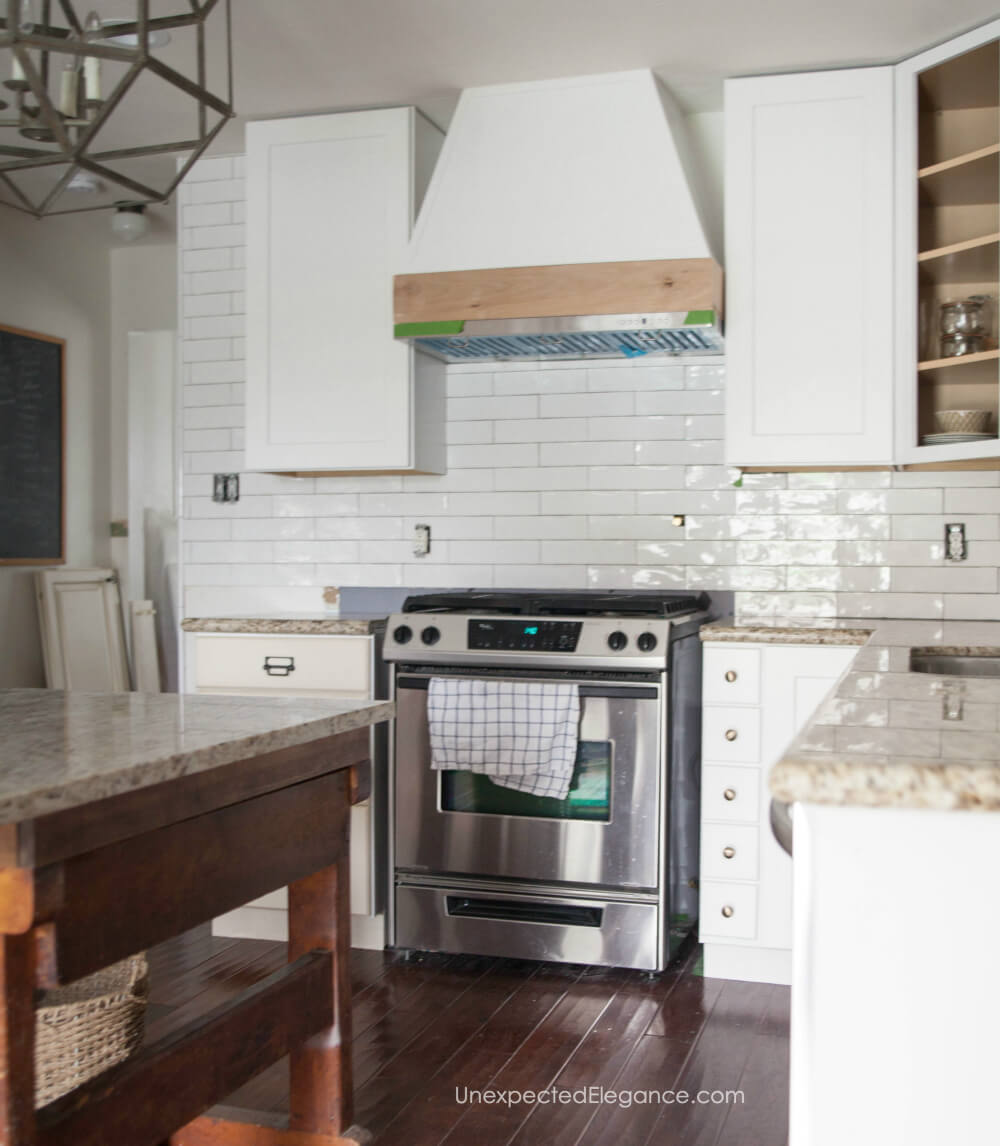 This week I hung the upper cabinets back up and started tiling. If you remember, I have 3 big walls to tile, so it's taking a while.
Check out Week 1 & Week 2, if you missed them.
The tile is about a 1/3 done, and I'm loving it. It is an imperfect, handmade type tile, so I choose a lighter grout.
In this picture ↓ you can see without the grout on the left and with it on the right.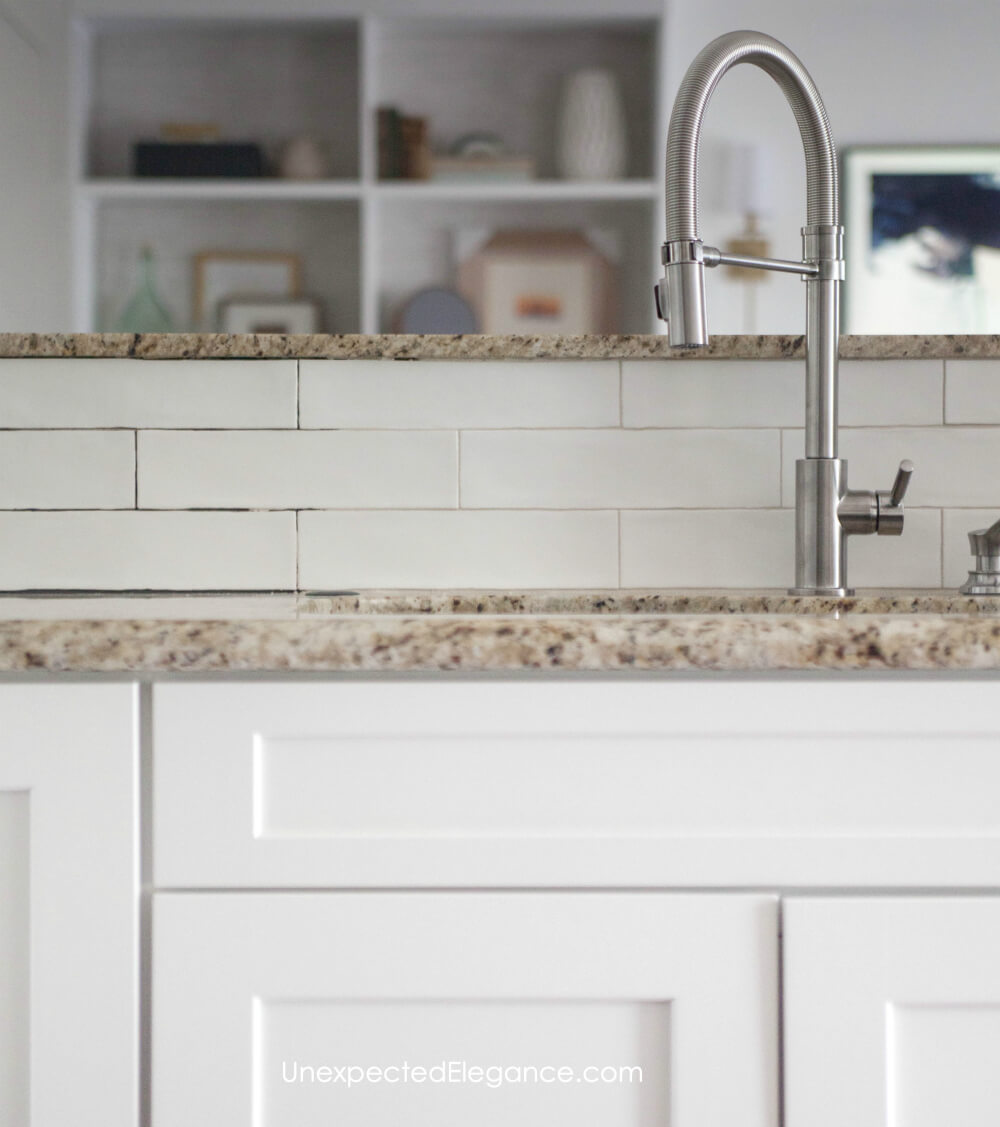 Like I said last week, I'm doing the kitchen in sections so that we can still use it during the renovation. I didn't want to be without a sink for more than a few days, so I tiled and grouted behind the faucet first.
(It's not the fastest, but it will help keep my family sane!)
As you probably know, things don't always go as planned and this week was no exception.
The mishaps of the week include:
1 wrong size of cabinet door
2 damaged doors
crooked walls
A piece of tile in my eye!
The good news is that the doors are ordered and should be here before the reveal and my eye is better! Remember to ALWAYS wear your safety glasses when you cut tile.
The problem I'm currently trying to solve is this crooked wall ↓
You can see how it is wider at the bottom and much skinner at the top. If you have any suggestions, I would love to hear them!!
I also ordered 2 sets of barstools and a rug this week. The rug is BEAUTIFUL and it took me forever to find one that would fit perfectly in front of the sink. It's coming from Turkey, so I'm hoping the measurements are correct!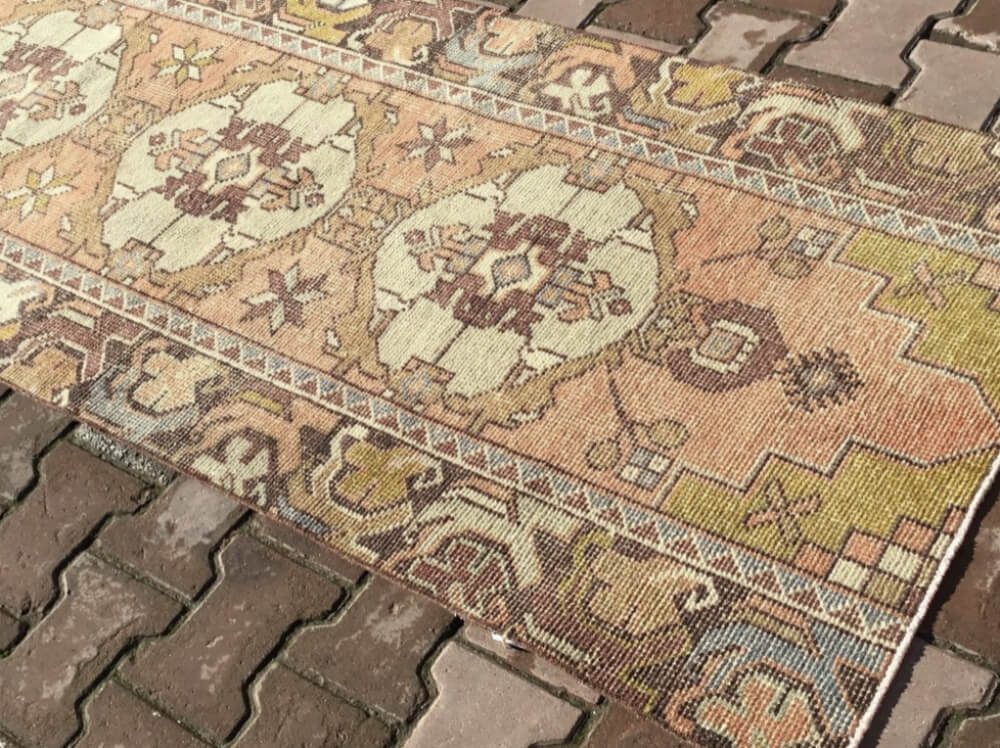 I'd love your option for the barstool. Which one do you like better? I have one that I'm leaning toward, but I really like both of them!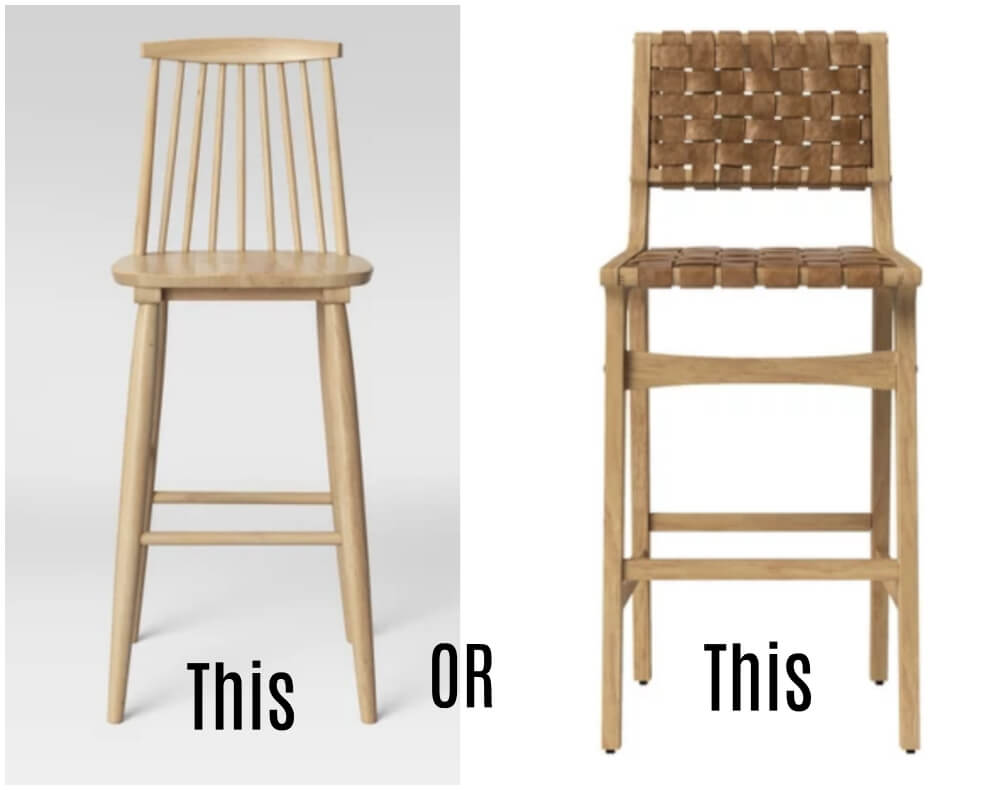 The are both super affordable: Windsor High Back | Woven Back
Be sure to also check out all the other amazing rooms this week HERE!