It's week 2 of the One Room Challenge. I feel like I've made huge progress, but from the photos I'm about to show, you might think otherwise.
If you missed the first week, you can find it HERE. This week has been all about the range hood and PAINT!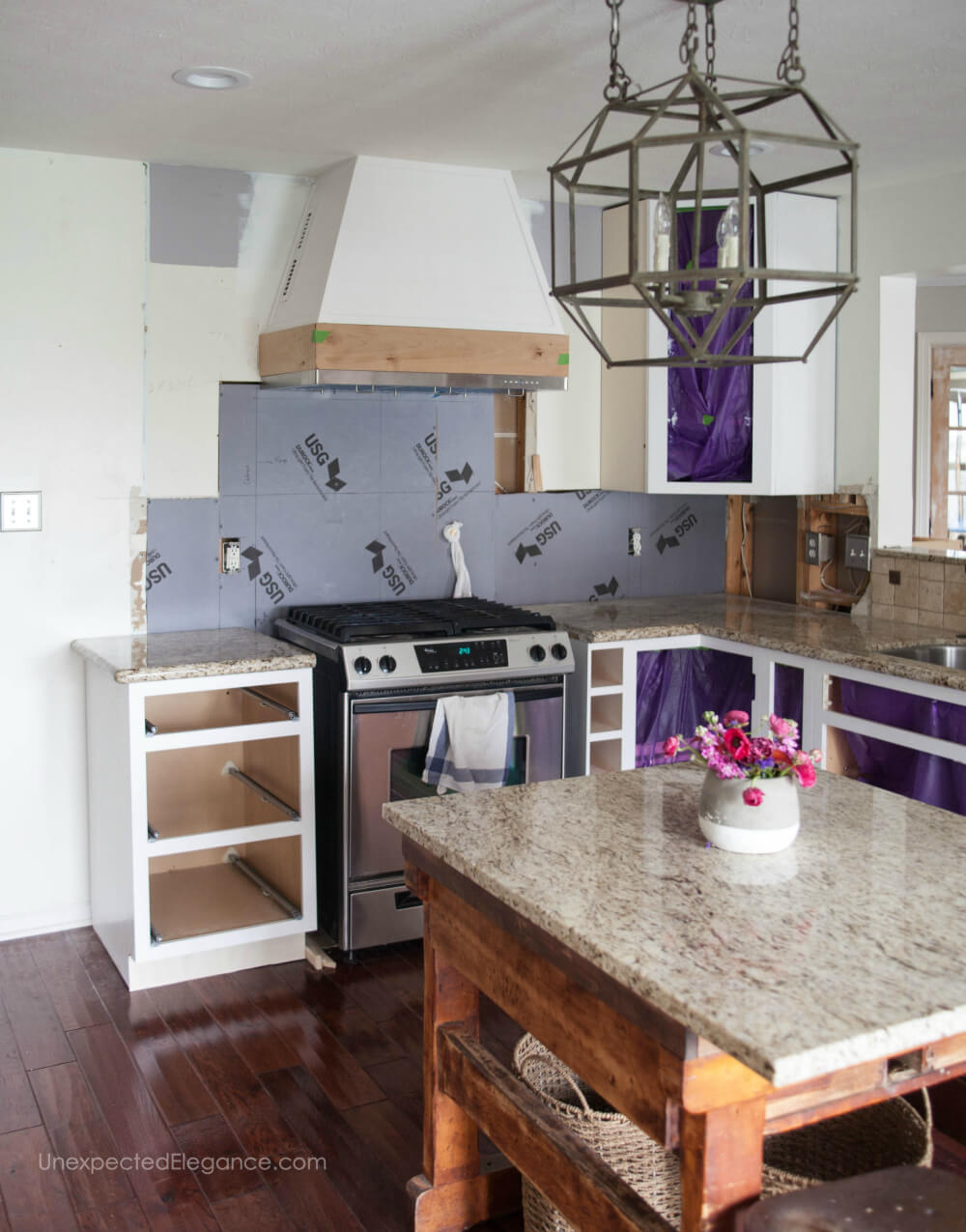 I thought the flowers went well with my plastic tablecloths that cover the inside of the cabinets. 😉
Let's start with the hood. I'll be honest, I've been working on this thing for weeks. Since it's in the dead center of our house, there's no way to vent it outside.
The problem was with where to put the vent cover so it didn't look terrible! We had the last one installed by the guy who did our cabinets and it vented from the front.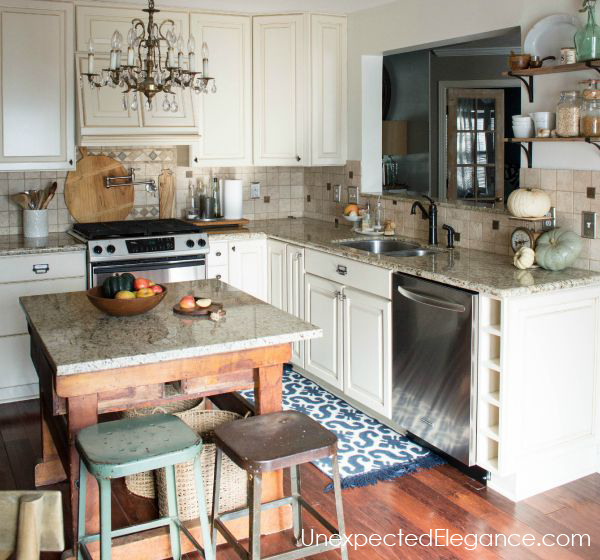 You can't tell from the above picture, because I modified it and it's hiding behind the chandelier, but there was a door that covered it when we weren't using it.
I decided to buy a range hood and then just build around it…that way I could put the vent on the side. It took a lot of tinkering and trips back and forth to the hardware store, but I finally got it right. (Sort-of) I'll do a tutorial on it a little later if you're interested.
Here's an in progress shot…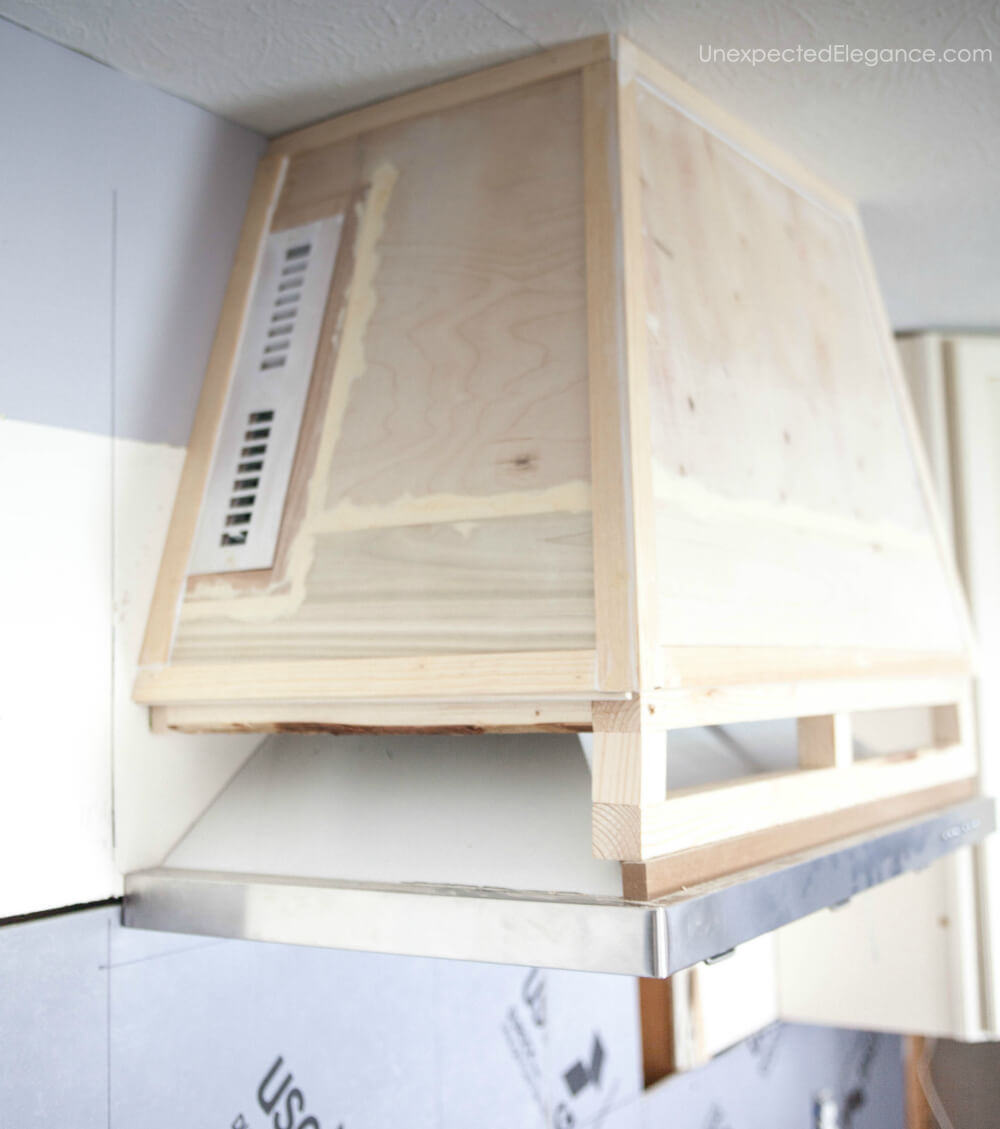 The bulk of what I actually accomplished this week was painting. I decided to purchase all new doors that came painted, so I had them send me matching paint for the bases.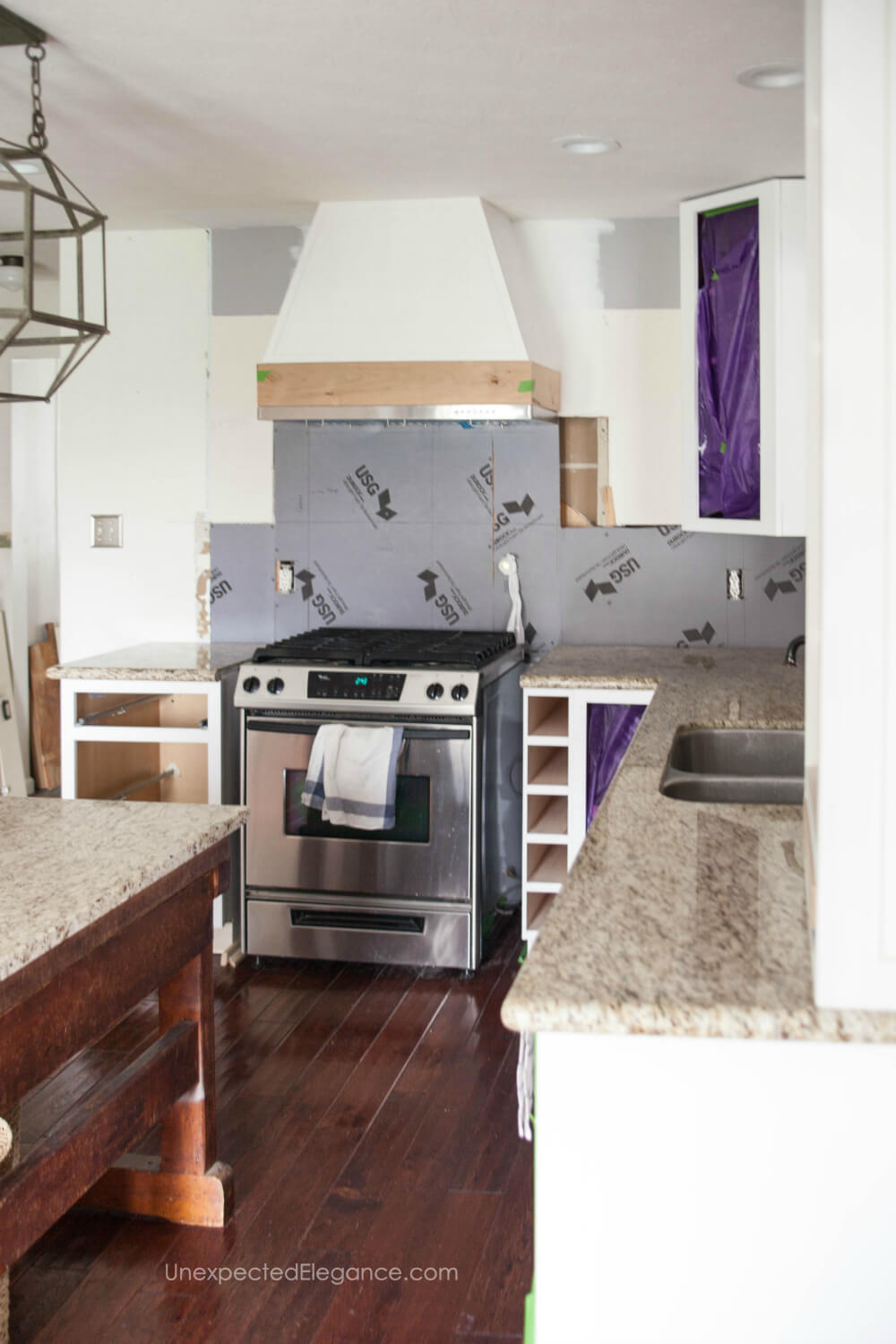 Ordering the doors by themselves was NOT an easy task. I'll share all those details in a seperate post also.
Each cabinet got 2 coats of primer, 2-3 coats of paint, and 3 coats of varnish. (And I only did half the kitchen!)
I left the other half in tact for now. I decided since we still need to have a functioning kitchen, that I would work in sections. My fingers are crossed that I can get it all done in the next 4 weeks!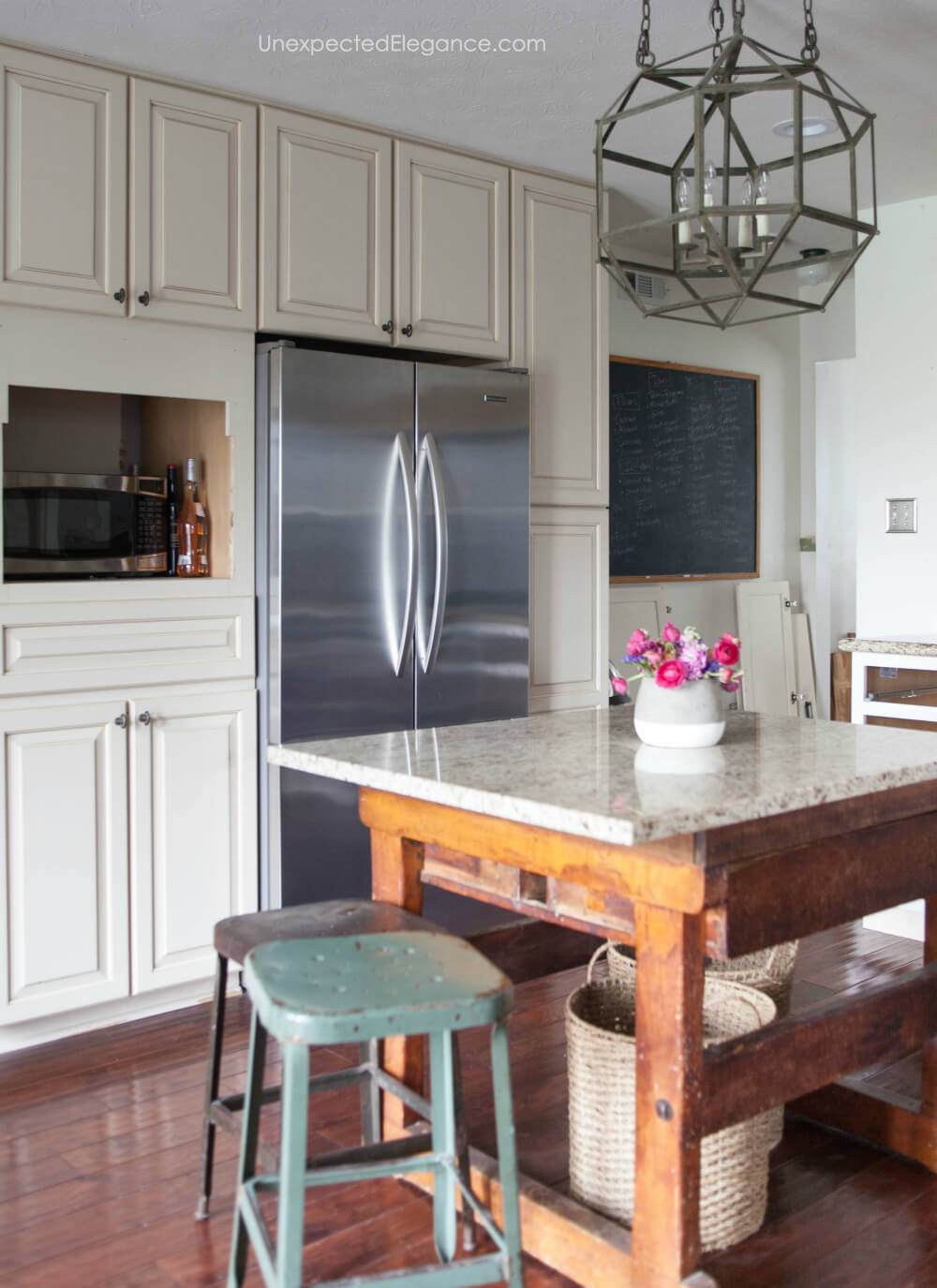 One of the other obstacles I ran into was with this cabinet…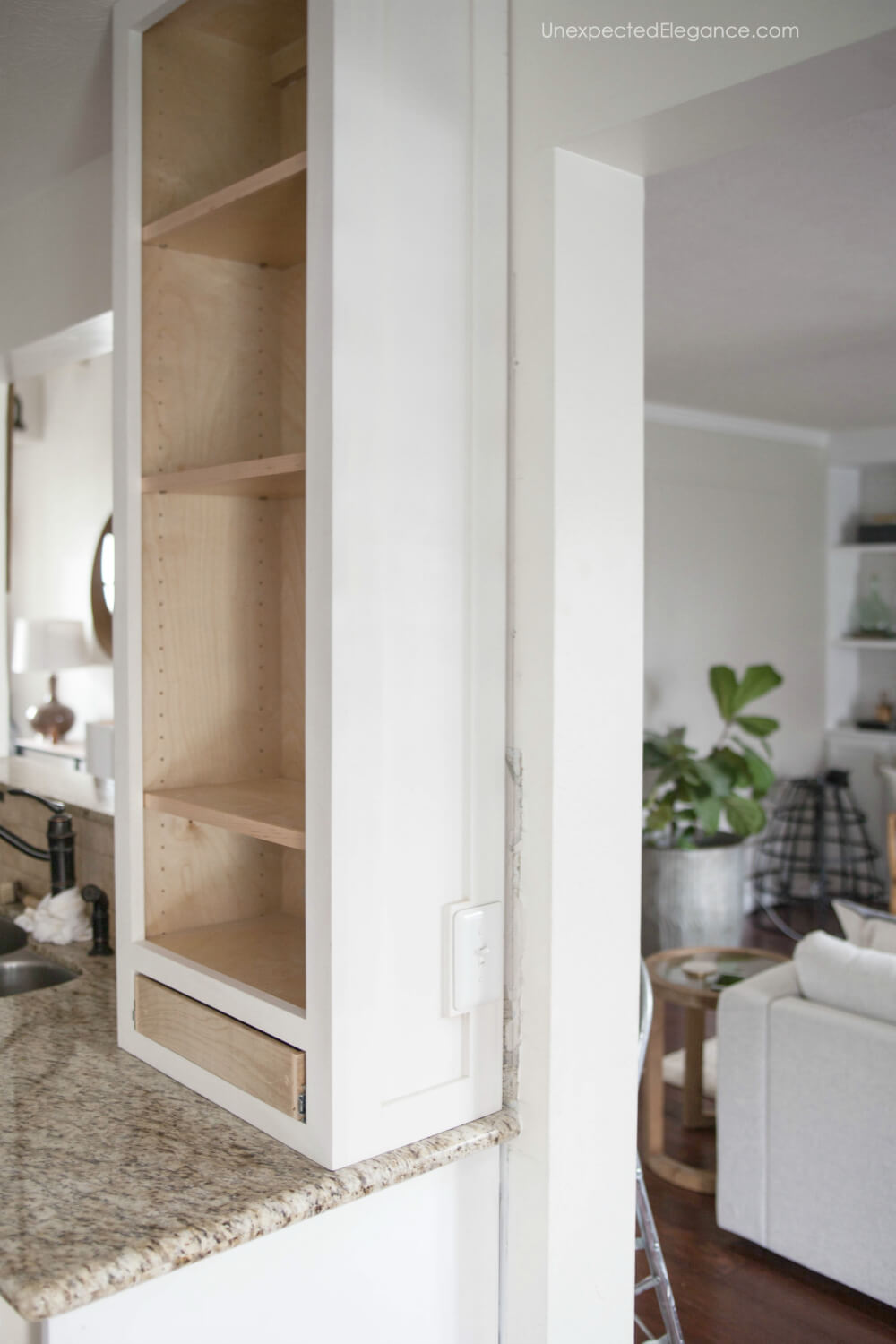 I had it custom made for this area, but the ceiling is the lowest right where it needed to go. Can you guess my dilemma? The cabinet hit the ceiling!!
So I had to carefully cut part of the top off. It.was.not.easy…BUT it fits now!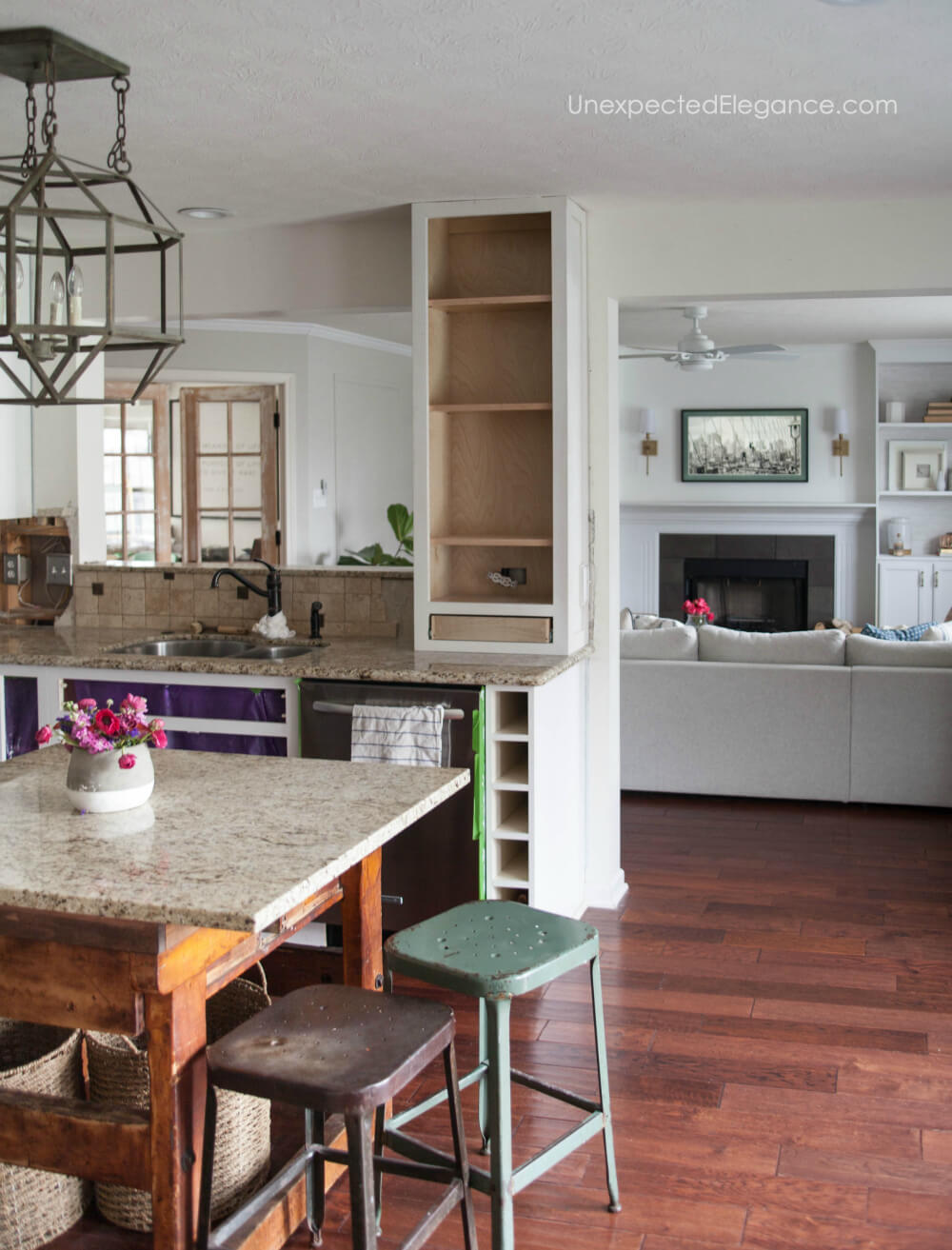 Here's what the area around the French doors currently looks like…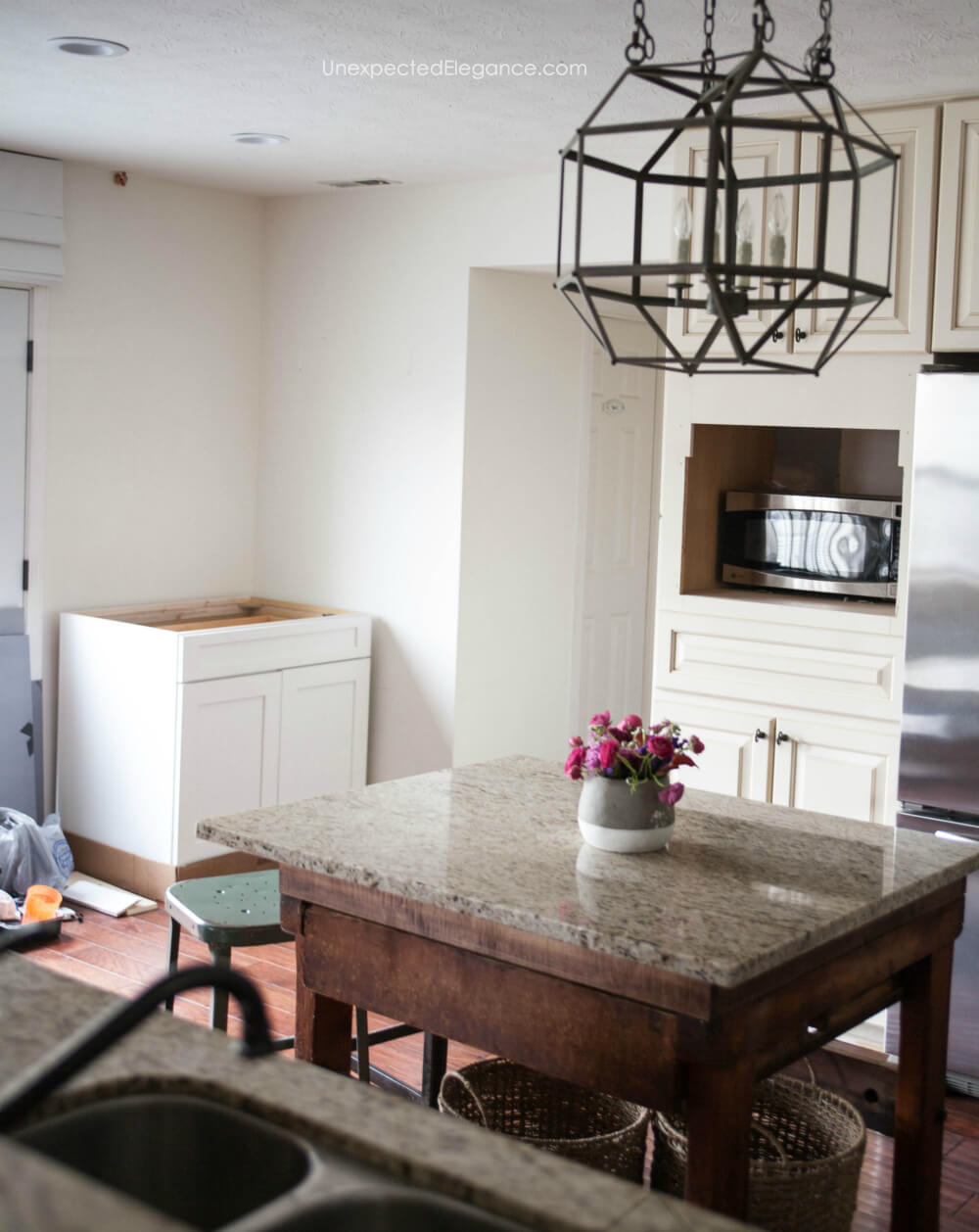 That's it for now. Wish me luck this week, because I still have a very long way to go before this room is DONE.
Be sure to check out all the other amazing participants for the One Room Challenge! You can find this week's posts HERE.