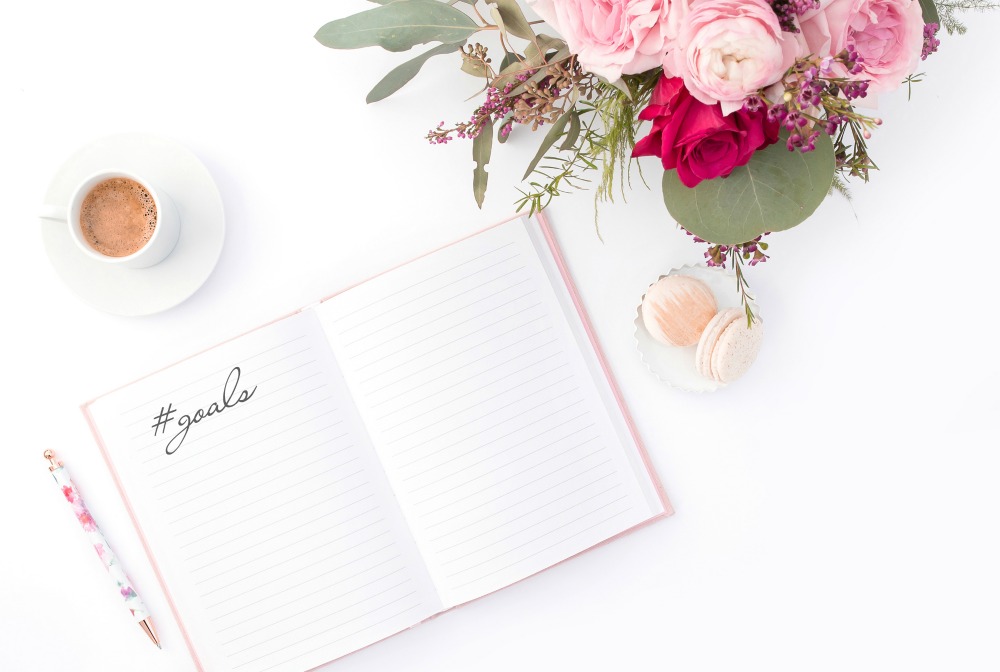 Well January is behind us and I'm wondering how you are doing on your goals so far?  I have to say, I've been so busy these past few weeks that I haven't stuck to my goals as good as I should.   Of course, many of us make "resolutions" and then forget about them come February or March. This is usually due to the fact that we set goals that were unattainable or didn't set ourselves up for success. Here are a few ways to STAY motivated throughout the year.
Set Attainable Goals
First things first. When making your resolutions, choose attainable goals. Don't say, I want to lose 200 pounds this year. That's not attainable, and frankly overwhelming. Instead, you would look at what's a healthy, realistic weight loss per week and multiple that by 52 weeks, which would be 52 to 104 pounds in a year. The same goes for almost any goal. You must choose something that is realistic or else you'll get frustrated and give up.
Break Big Goals Into Small Goals
Once you set your goal for the year (or month), consider how you're going to get from point A to point B.  You don't simply lose 100 pounds. Instead, you focus on losing 1 to 2 pounds per week. The same goes for almost any resolution you may have. For example, if you want to build your savings account in the new year, you might make a smaller goal to put back a certain amount each pay period. Setting smaller goals makes reaching a large goal seem easier.
Create a Dream Board
A dream board is an excellent motivational tool for helping you stay motivated. Now before you think I'm crazy, let me explain.  If your resolution is to take more time off, and stop working 60+ hour weeks, create a board that has pictures of the things you love to do.  This doesn't have to be some large poster in your kitchen or office…something as simple as a rotating screen saver on your computer or phone will work.  Choose photos that match your goal.
Track Your Progress
Another great tip is to track your progress throughout the year. For example, if you're trying to curb your habit of using credit cards, keep a spreadsheet and write down the amount you charged. Try to see how many days you can go without charging anything. Seeing your progress can be the motivation you need to keep going.
Get Back on Track
Last, but not least, if you slip up, it's not the end of the world. The important thing is that you keep going. If you gained a couple pounds, big deal. Go back to what was working for you and start again.
You don't have to give up on your New Year's goals so quickly. There are ways to STAY motivated throughout the year. Whether you track your progress or create a dream board, you can stay motivated.