See how to modify a single wall oven cabinet to house your small appliances and give you some extra countertop space.
I hope you haven't gotten too tired of my kitchen updates yet?!? Because today I have a good one.
When we renovated our kitchen over 10 years ago, I had them install a microwave in place of a wall oven. I didn't need another oven and wanted to have a hood over the range.
Here's what the wall cabinet and microwave looked like with the microwave: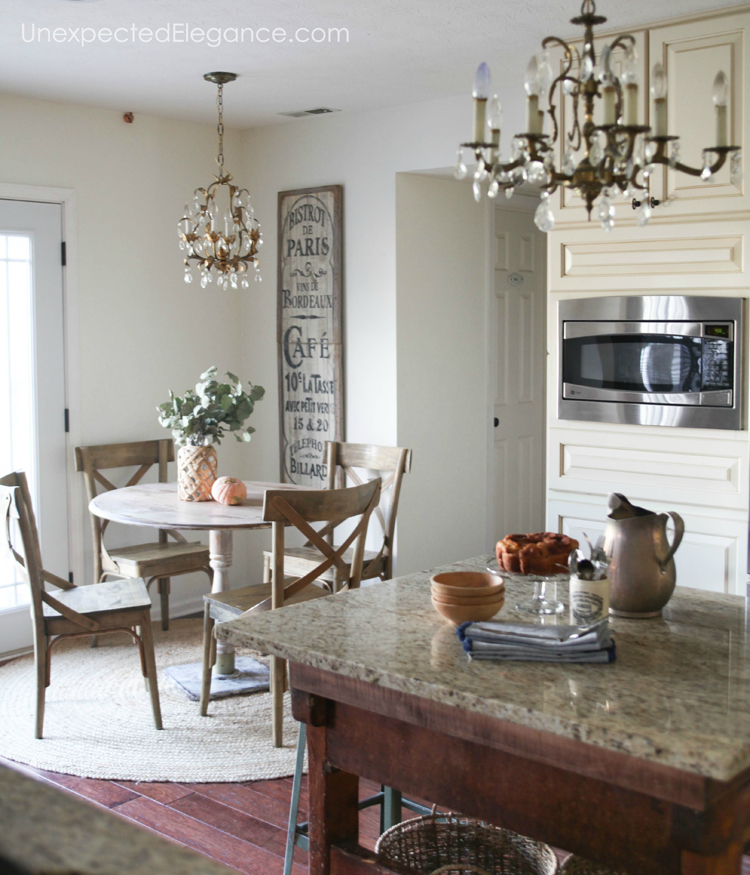 You can see that there was a lot of unused space around it in the below picture: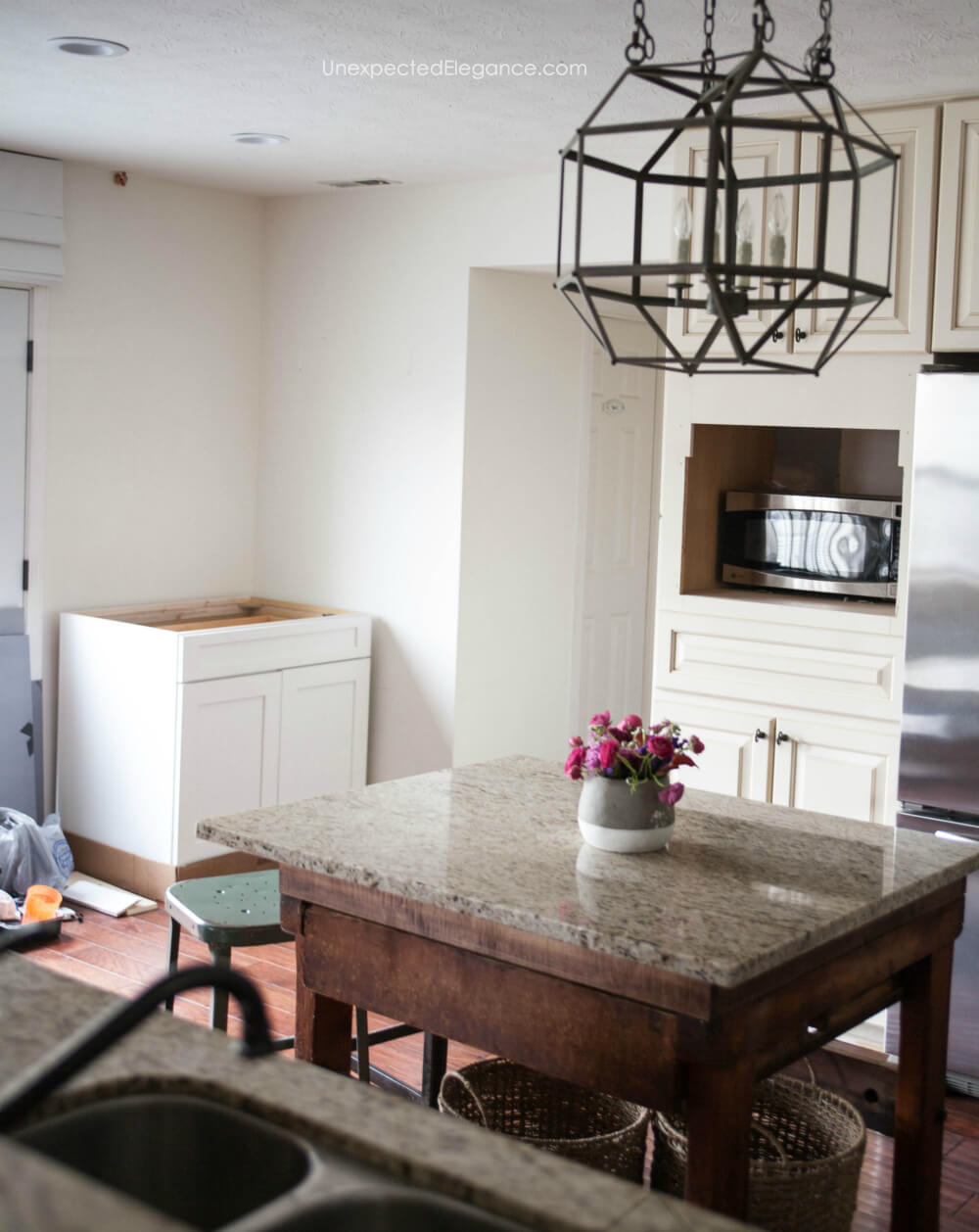 How To Modify Wall Oven Cabinet
IMPORTANT TIP: If you want to do this to your cabinet, you will need a large opening or a single wall oven opening.
Supply List:
I used a jigsaw to widened the opening and maximize the space, then added a piece of butcherblock counter I bought at the hardware store.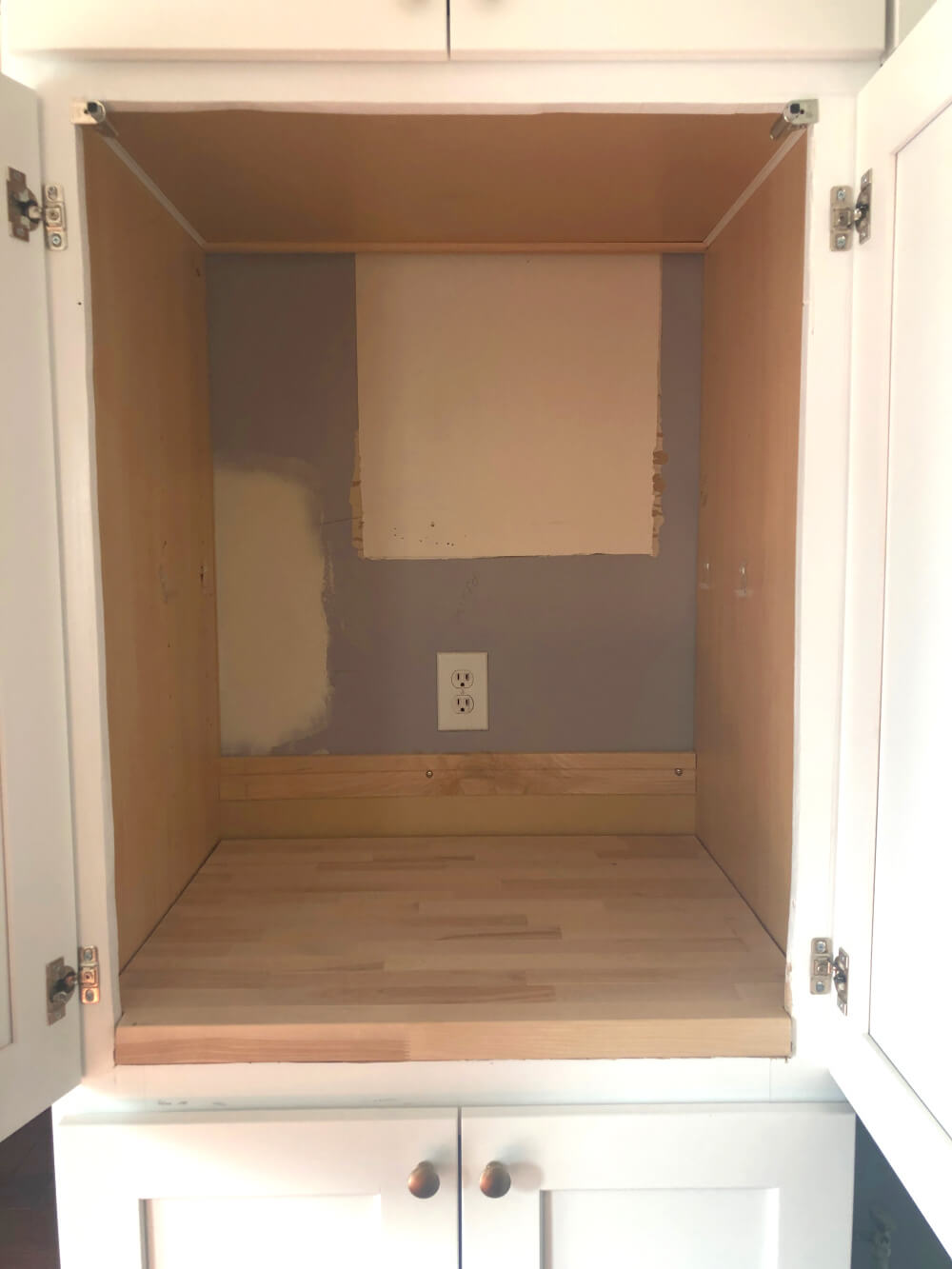 You can see from the photo above that the opening isn't cut the straightest. Using a jigsaw is a little tough to get a completely straight line on a vertical cabinet. I added a small piece of trim to create the illusion of a straight cut. After I caulked and painted it looked seamless!
Before I secured the counter, I added some of the leftover tiles from my backsplash to the back of the cabinet.
While I was tiling, I realized just how dark it was inside the cabinet. So, I installed some inexpensive lighting from Ikea called Ledberg. This is a very similar version: HERE.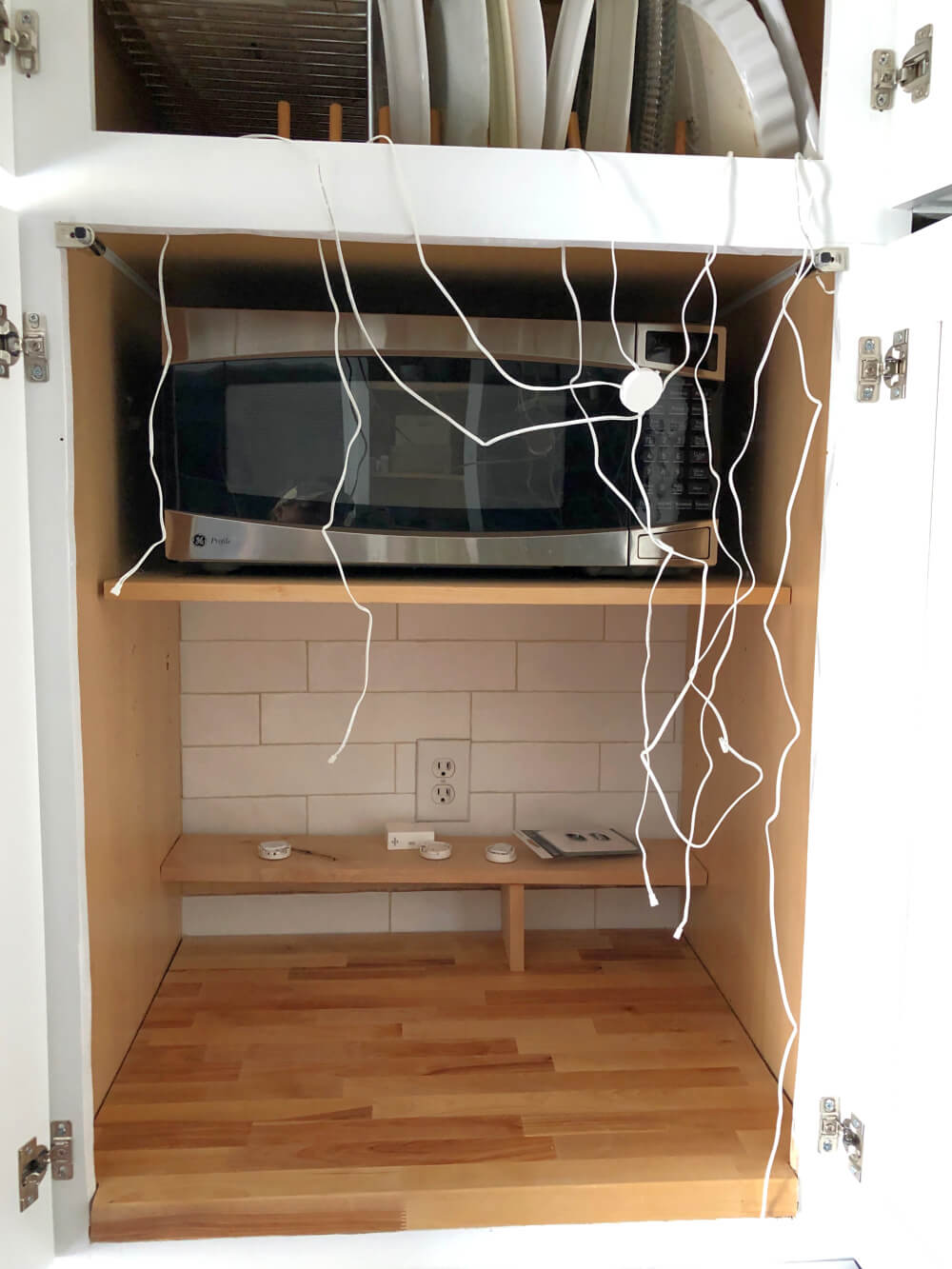 To hide all the cords, I drilled small holes in the cabinet above and then fed the wires through them.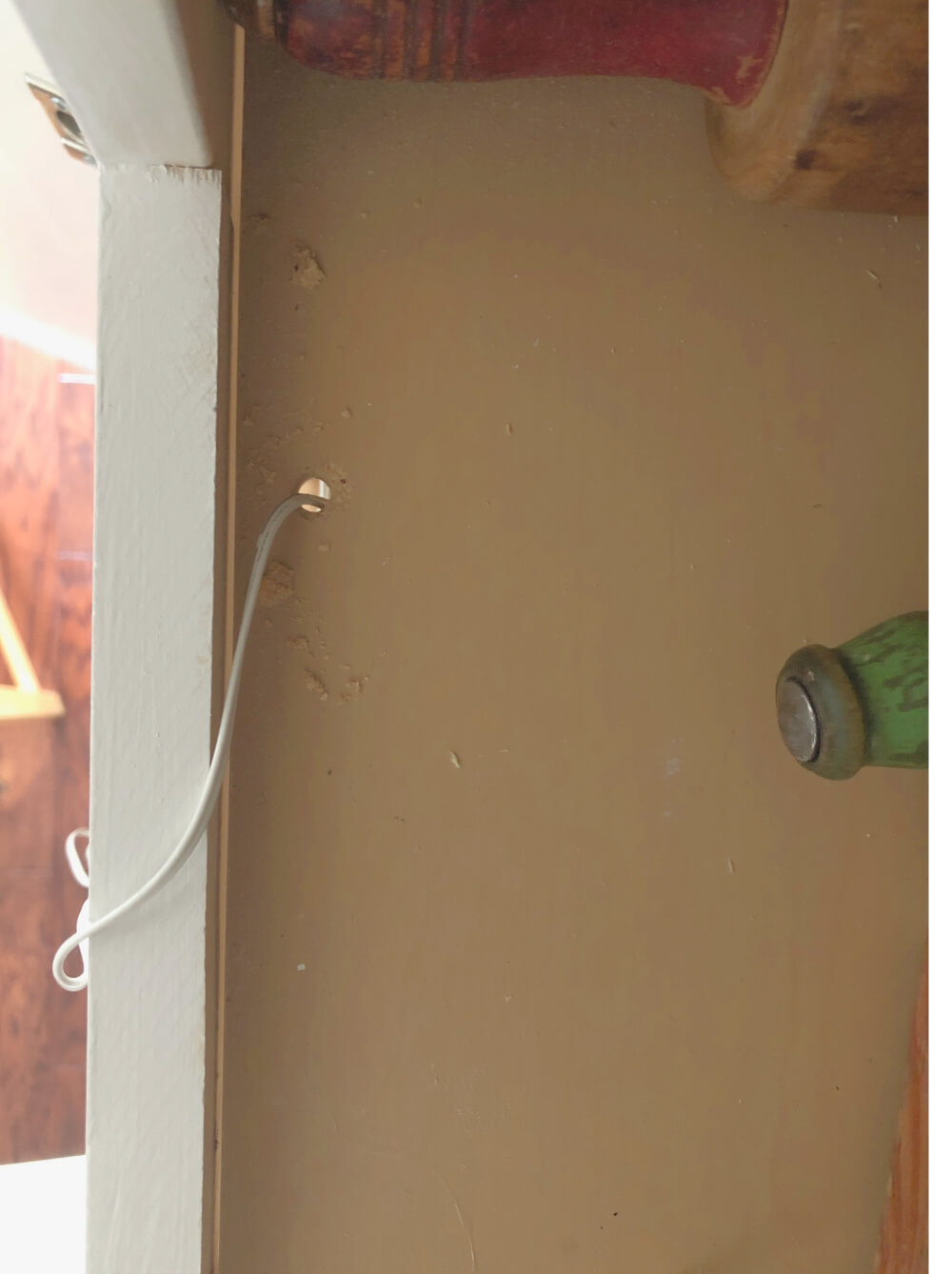 The microwave went all the way at the top of the opening, leaving plenty of usable space below.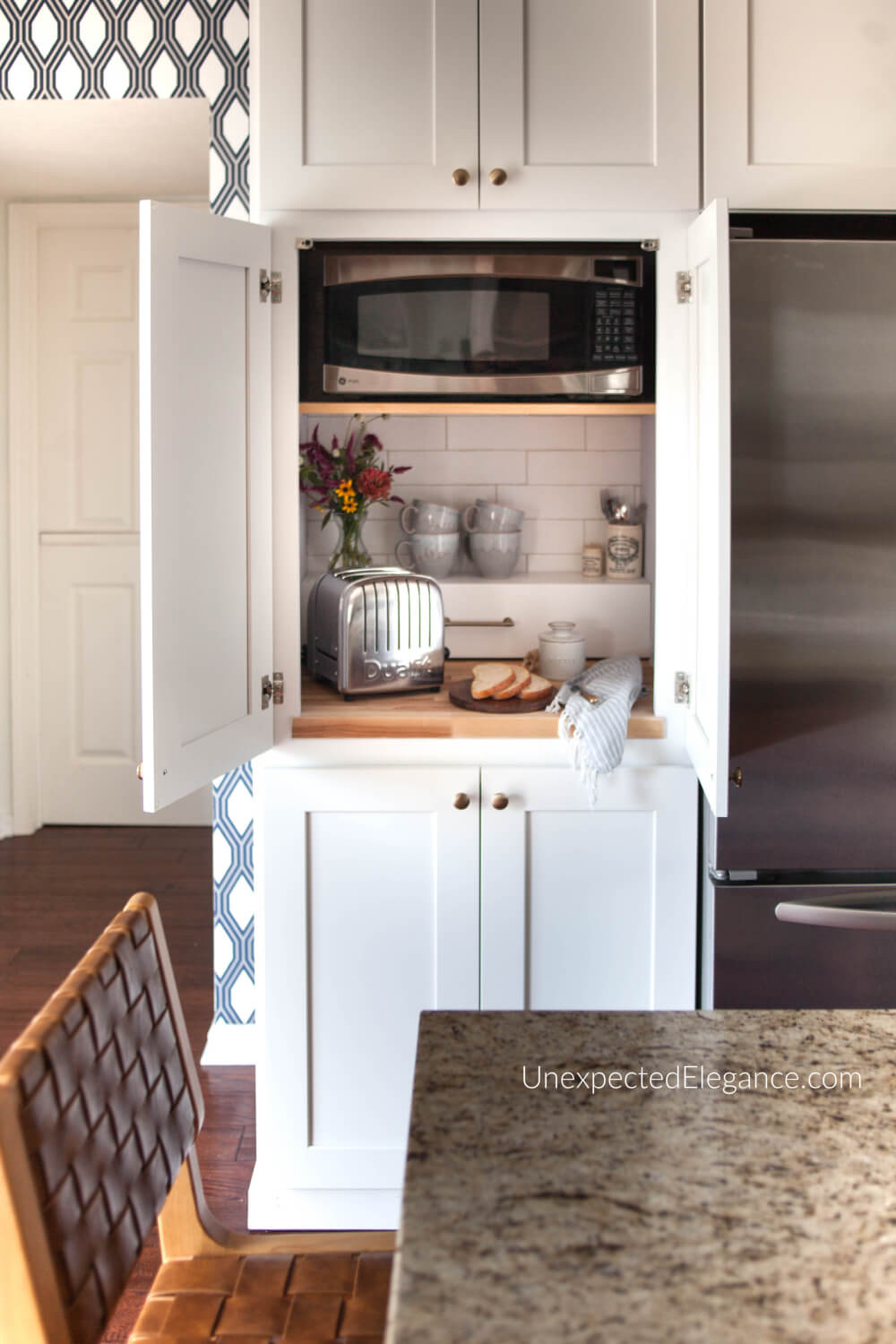 For some added storage (and to hide the cabinet bracket that secures it to the wall) I added a small, drawer-type cabinet using leftover wood.
A little caulk and paint to finish it off…and now it's a much better use of the cabinet space!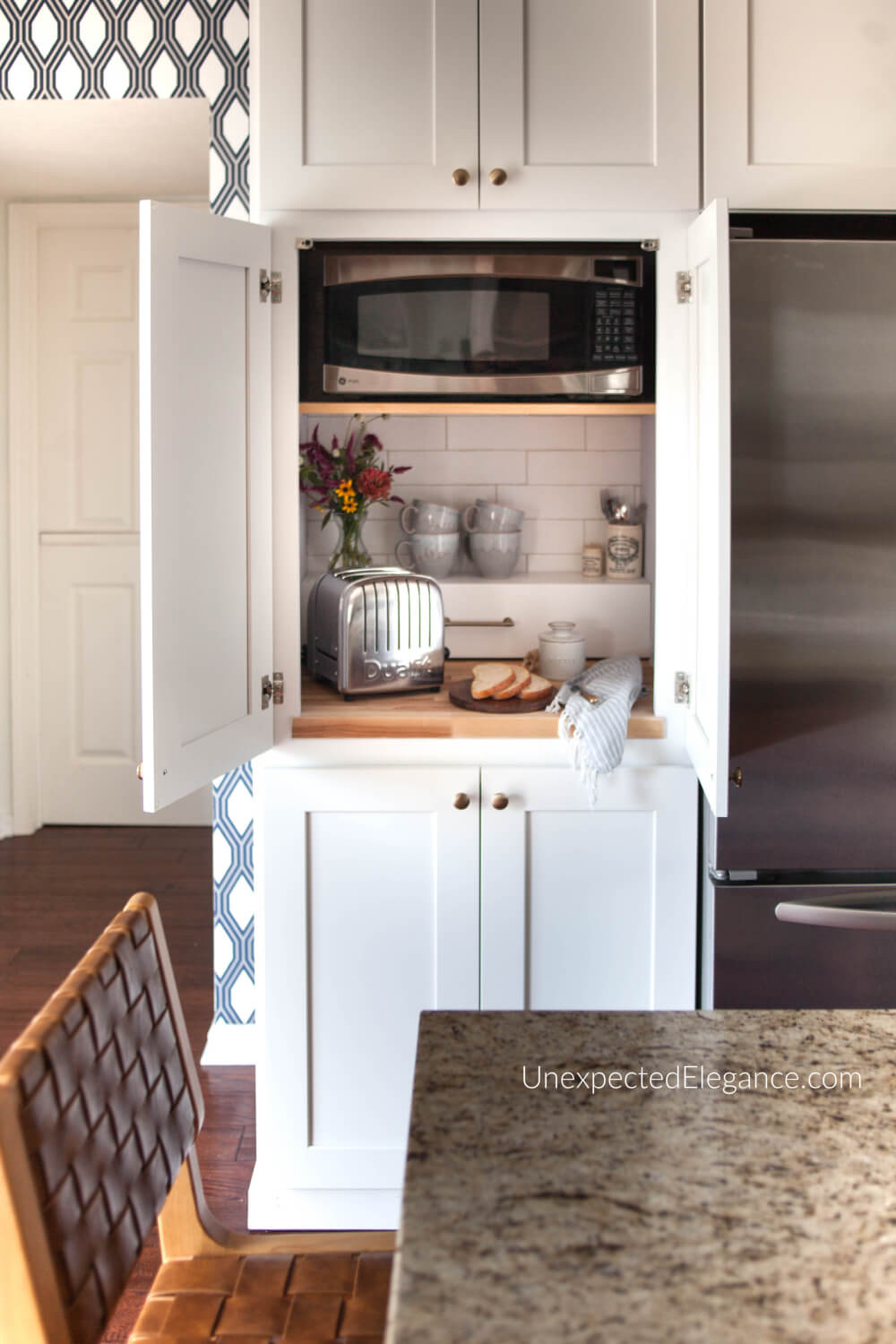 SIDE NOTE: I added doors to mine, but it looks great without them. If you are planning to do this project, just check with your door manufacture to make sure they offer the right cabinet door dimensions to fit your opening.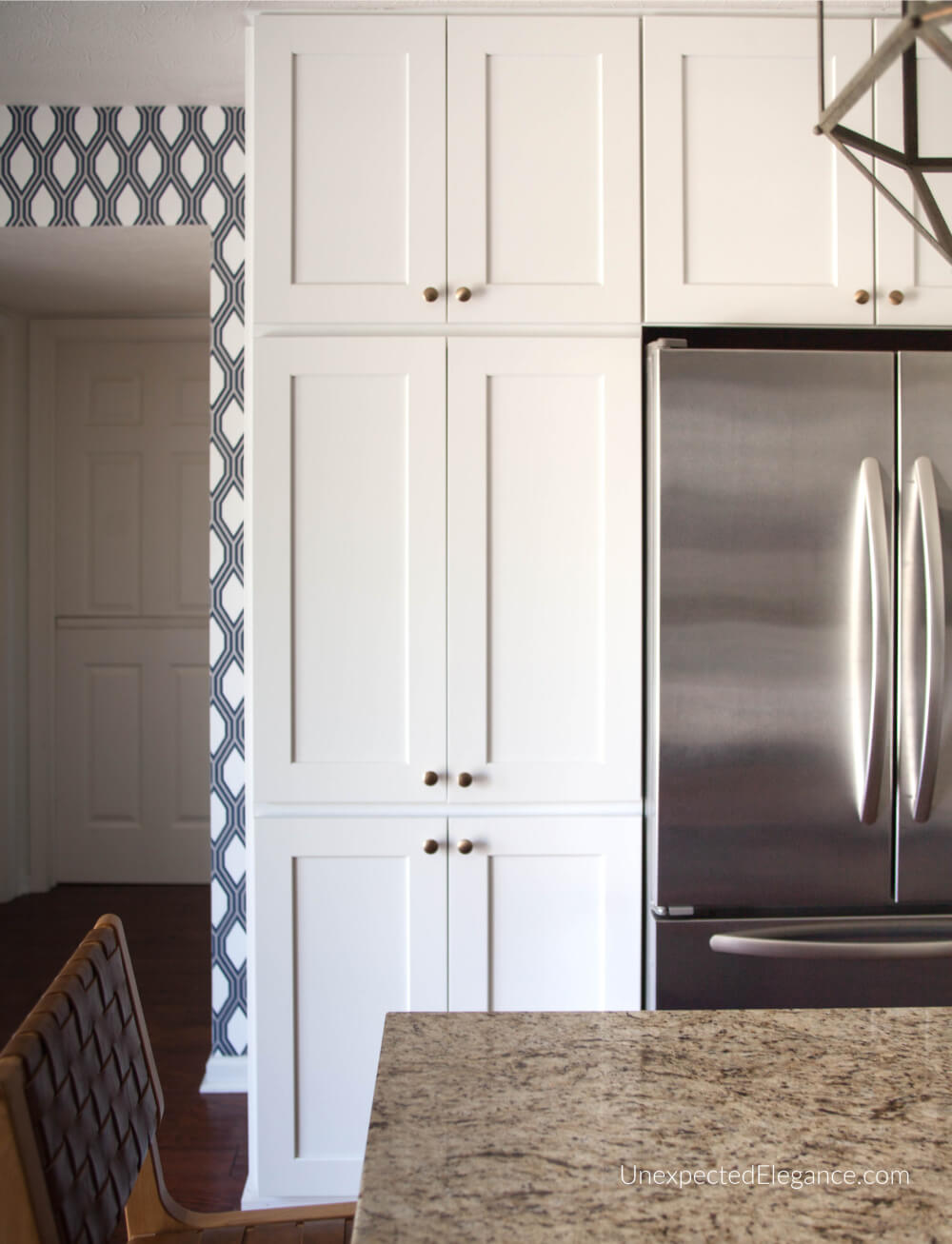 For more details on my kitchen remodel, check out these posts: