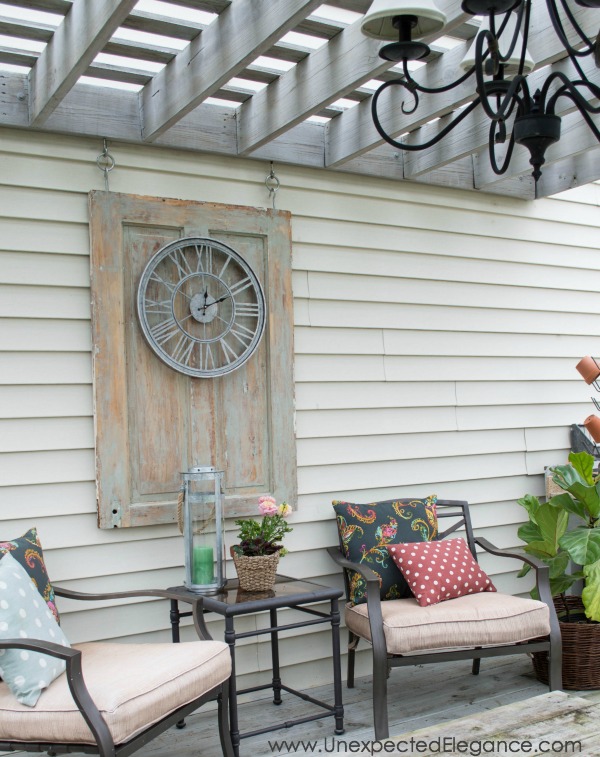 The weather is finally getting nice here and I feel like spring might be here to stay!!  I've started working outside a little (it's still been pretty cool when the sun isn't beating down) and I have a few projects that I'm hoping to get completed before summer hits.
One of the big projects we NEED to complete, is repairing and re-staining the decks…NOT something I'm looking forward to doing.   So I decided to do something a little more fun to start. 😉  I've wanted to add some type of "artwork" to my pergola area but we have vinyl siding which makes it hard to hang anything.
I found this outdoor clock from Target for around $25.  The problem is… it's a little too small, similar color to the siding and there isn't an easy way to hang it.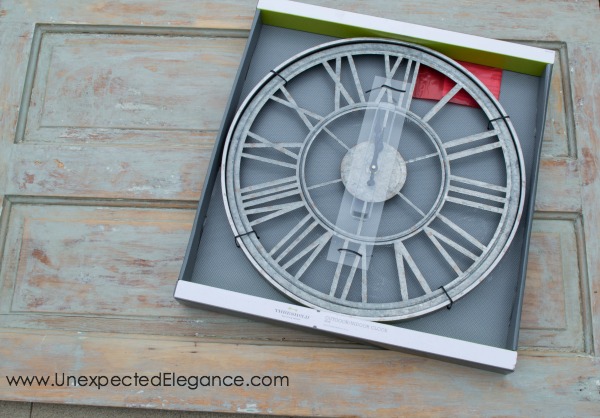 The solution was to add an old door.  I attached two eye bolts with rings to the pergola and two hooks to the top of the door.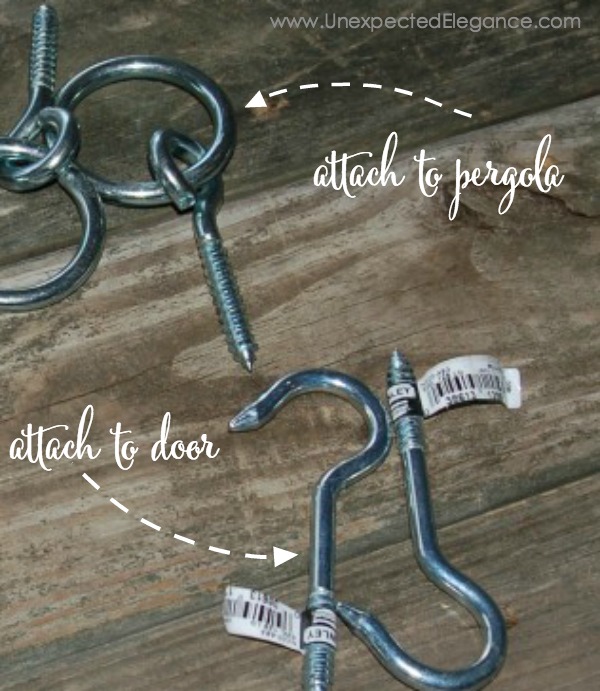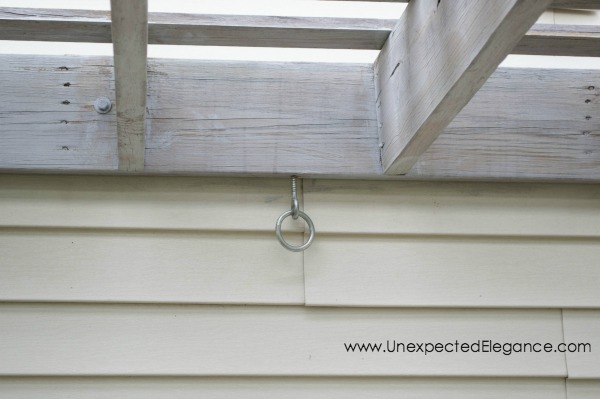 The hardware makes it easy to remove the door and it adds a little bit of interest.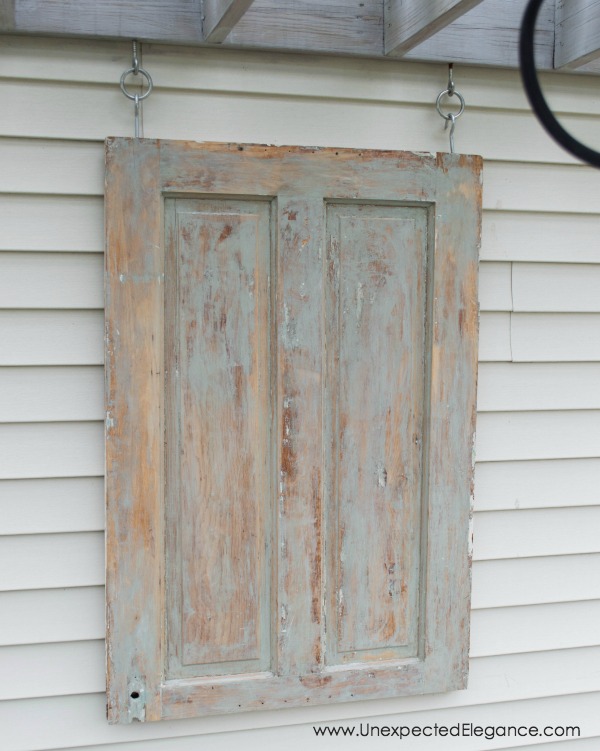 The door is the perfect backdrop for whatever I want to hang!!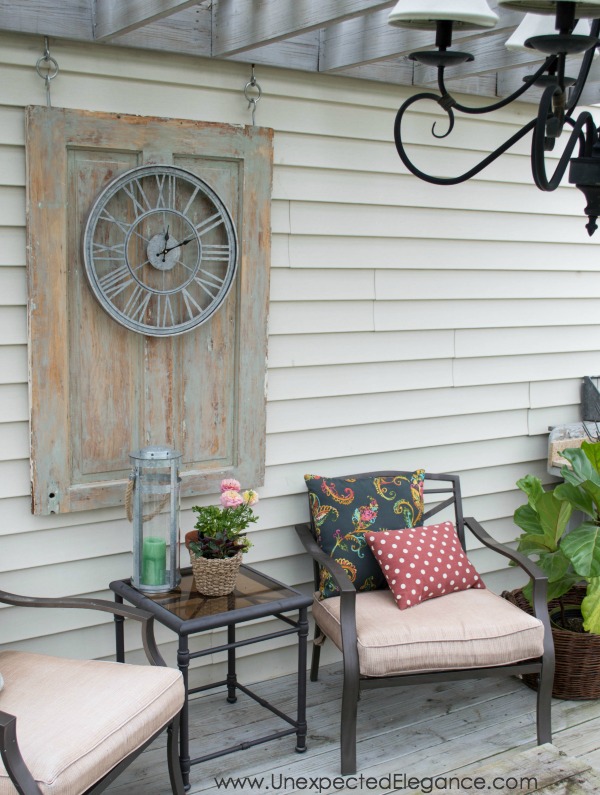 I'll be keeping the clock up for awhile but  when I do want to change it, there's a solid surface.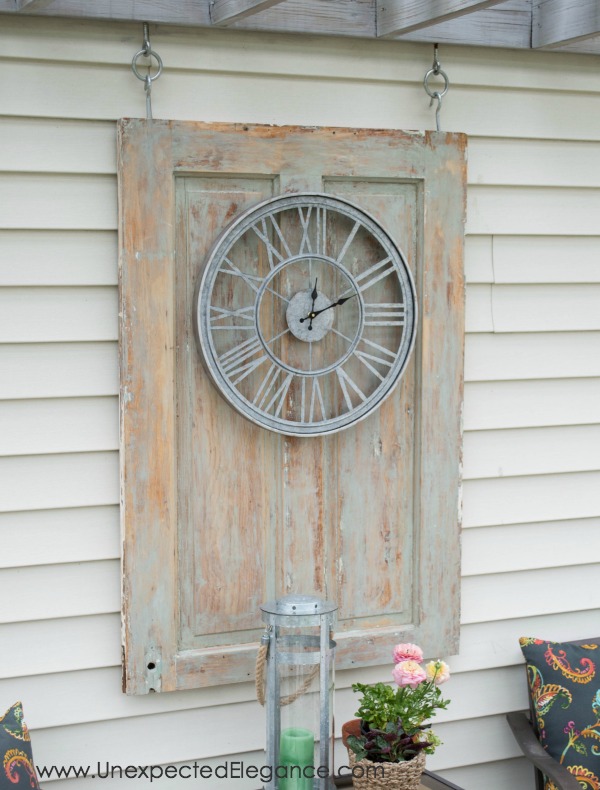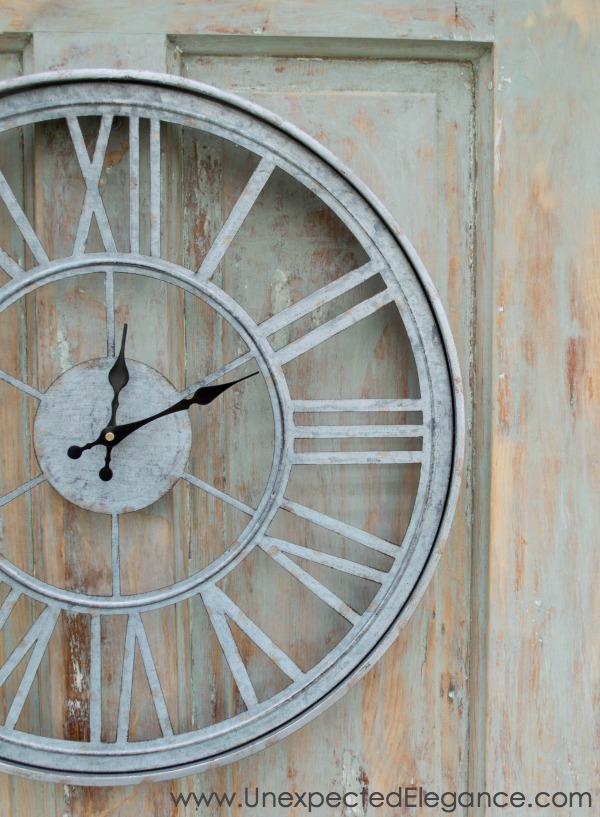 I can't wait to start spending more time outside!    Are you thinking about more home decoration options for your outdoor space? If so, Shutterfly has a variety of style collections and products such as canvas art, pillows and framed photos that can bring your personal touch to your backyard.
**********
For more outdoor projects, check out these posts: