Most of you know that I have been working on my master bathroom for a while now.  I was determined to update it without spending thousands of dollars.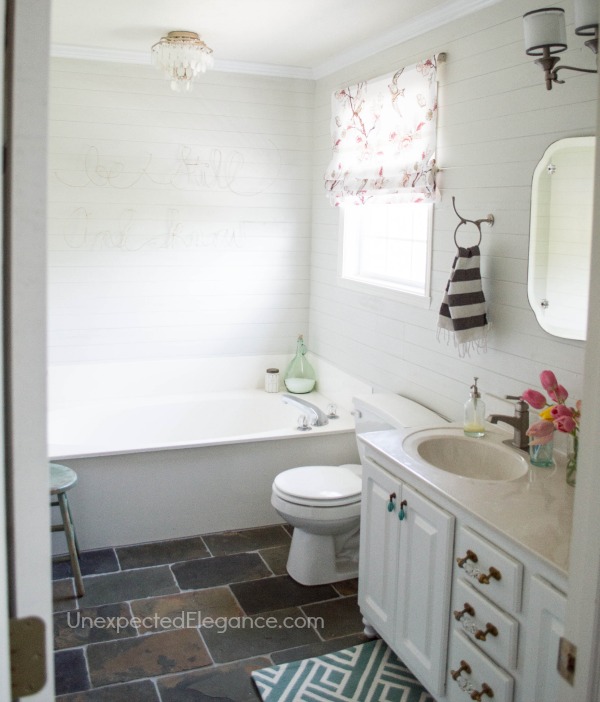 Well, I'm happy to report that I have succeeded with my bathroom budget makeover…in my opinion! 😉
Putting up the tongue and groove on the wall and replacing the faucets and vanity light  made a HUGE difference.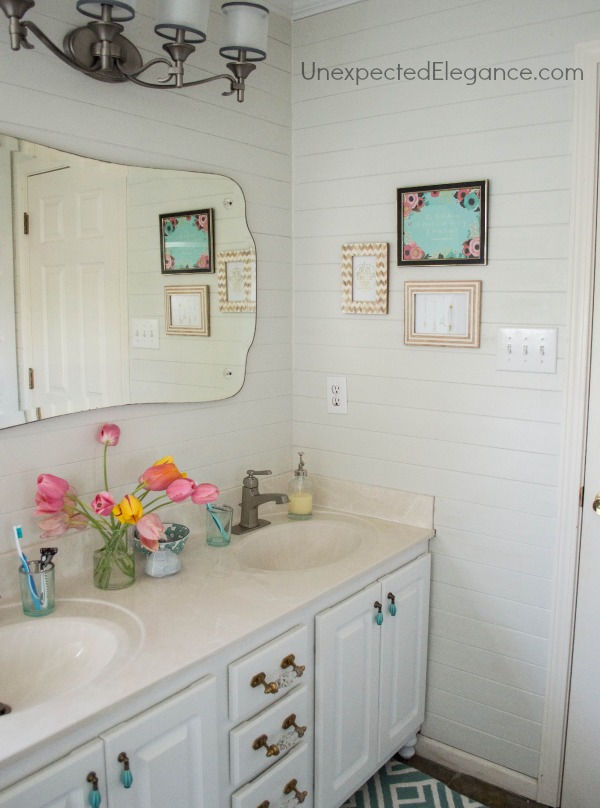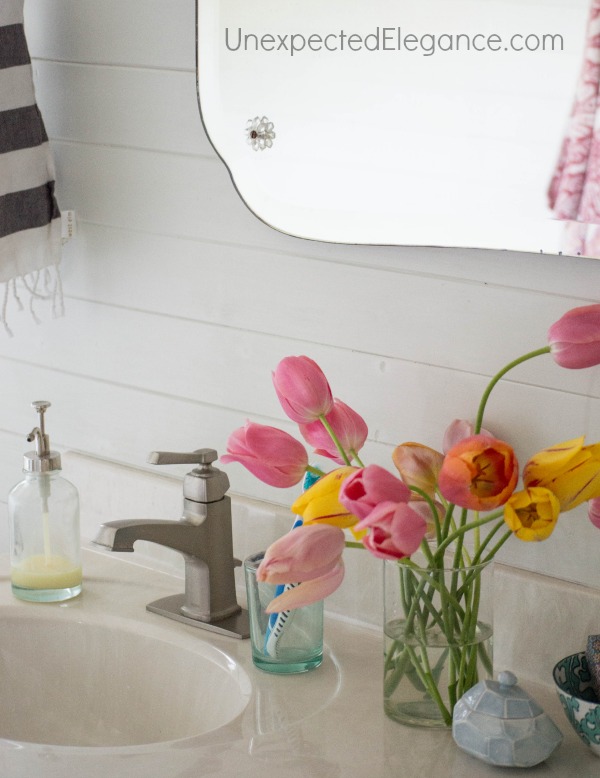 Updating the vanity changed the "feel" of the space without spending a ton of money.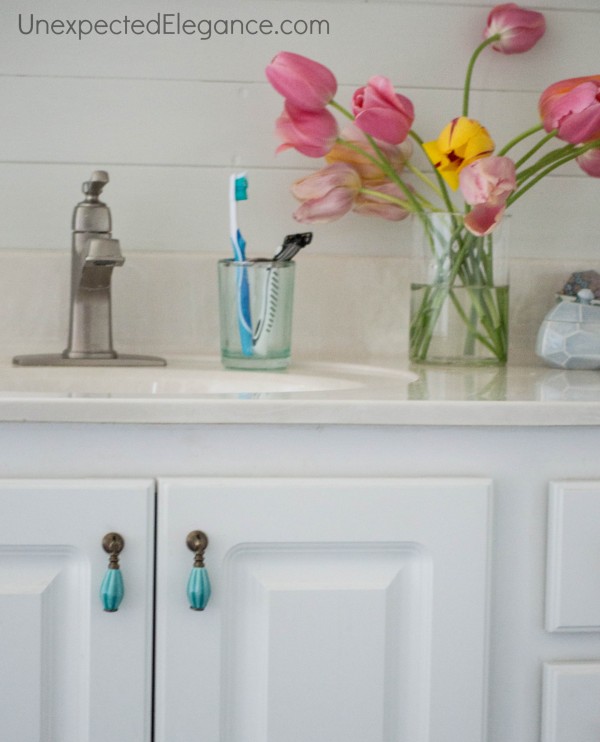 I splurged a little on the hardware, but since I had saved so much on the rest of the space I didn't feel too guilty. 😉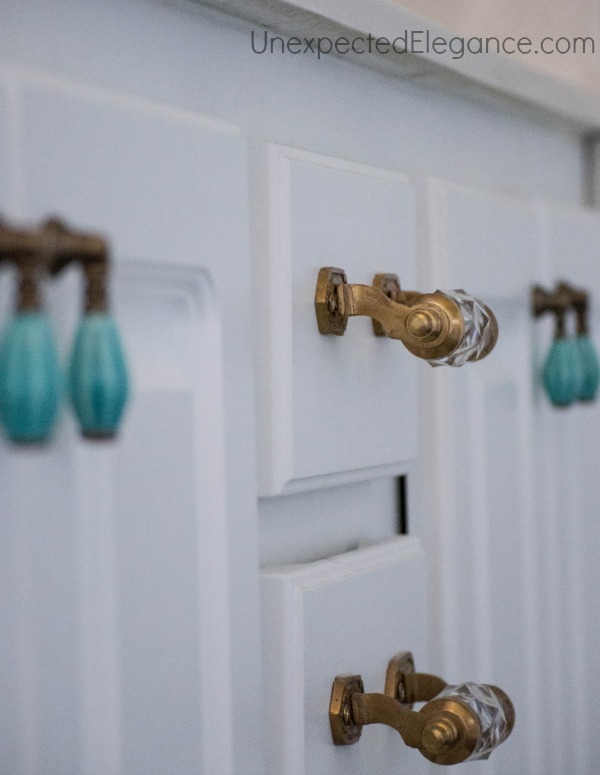 Inexpensive artwork added a little more color…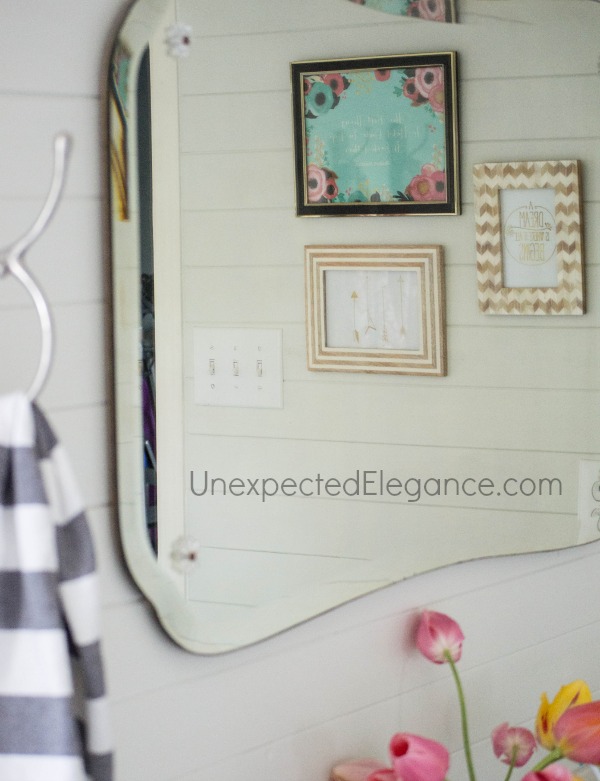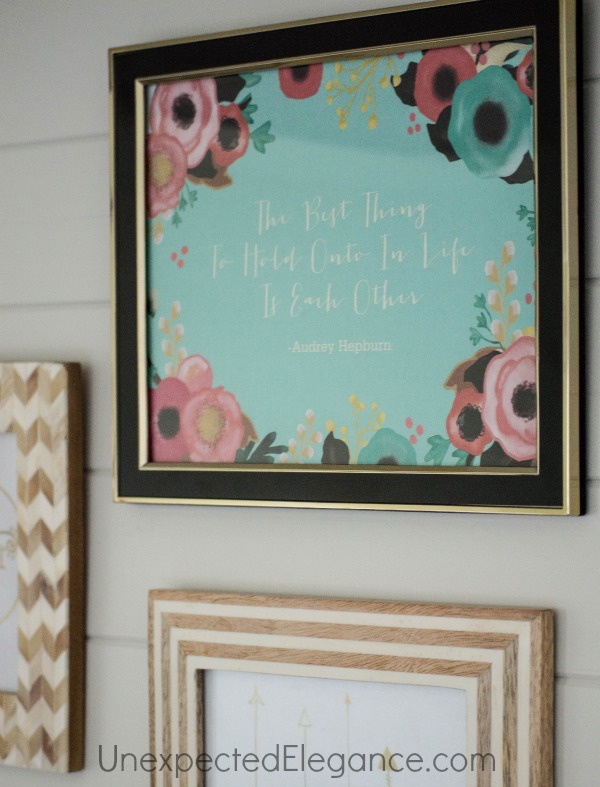 And the thing that makes this bathroom more functional, is the shelving unit that my dad helped me build into the wall next to the shower.
I absolutely love how much extra storage it gives me and helps me stay SO much more organized!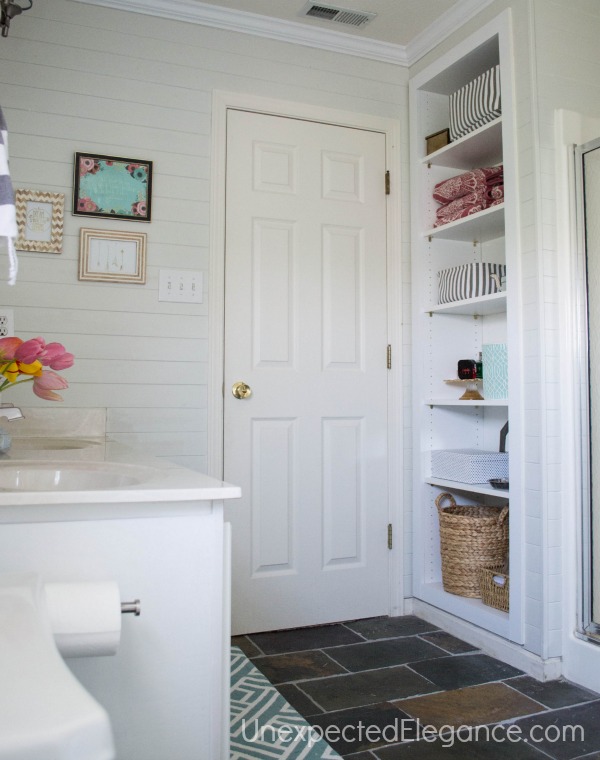 Everything permanent in the space is a neutral color scheme, so I added the pops of color in the towels and accessories.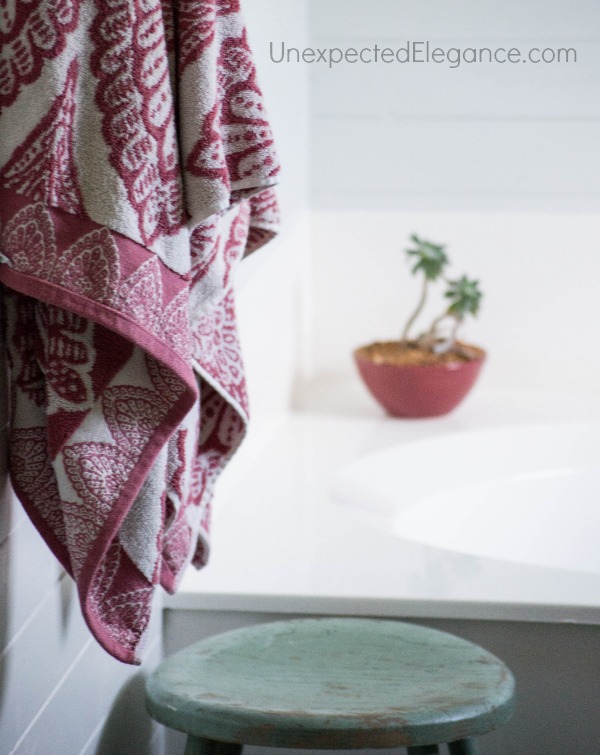 BUT the pièce de résistance is the new light fixture I got from National Builder Supply!  Isn't it lovely!?  I had a hard time finding the perfect light for above the bathtub, because it couldn't hang low.  The 8 ft. ceiling was making it difficult to find something that resembled a chandelier but was mounted to the ceiling.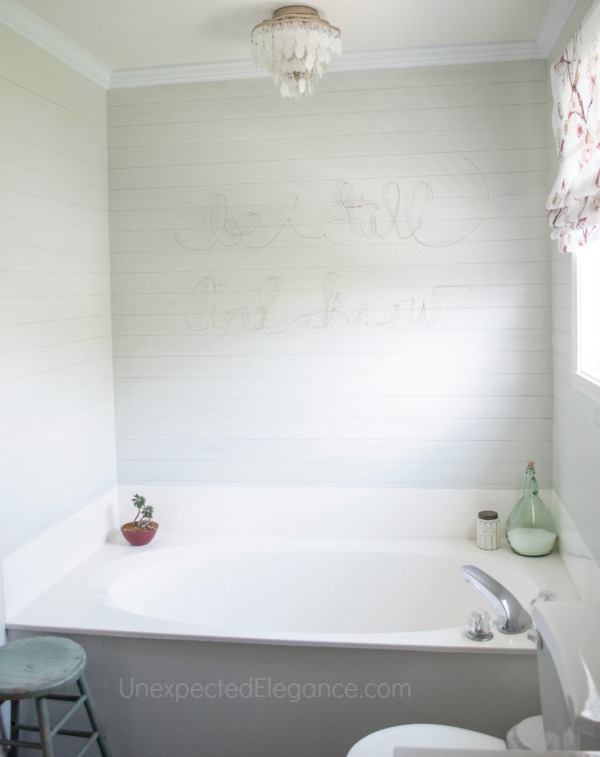 This piece is made by Corbett Lighting  and is their Dolce Semi-Flush Mount Light in a Champagne Leaf finish.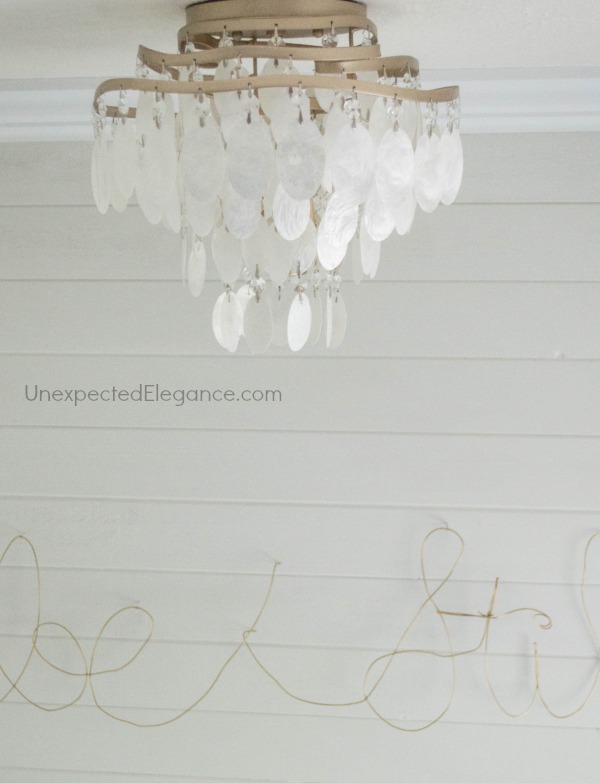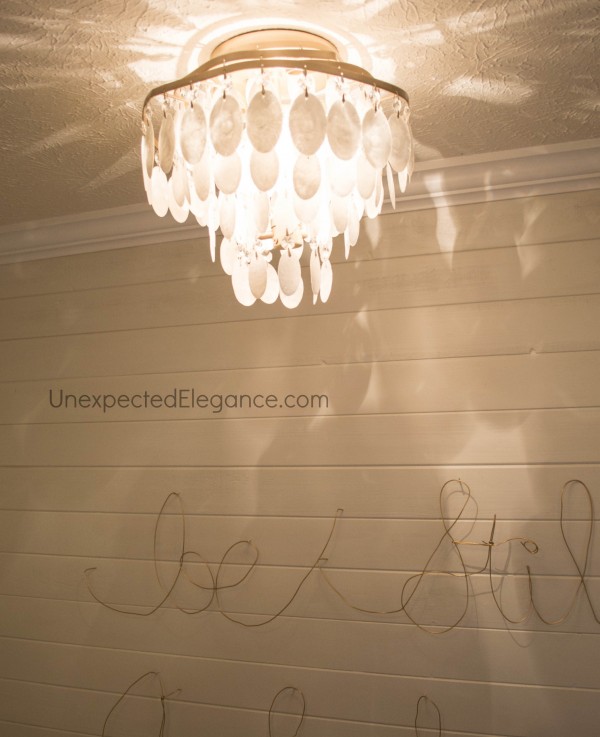 The unique base is one of a kind and I LOVE the sparkle that the crystals provide.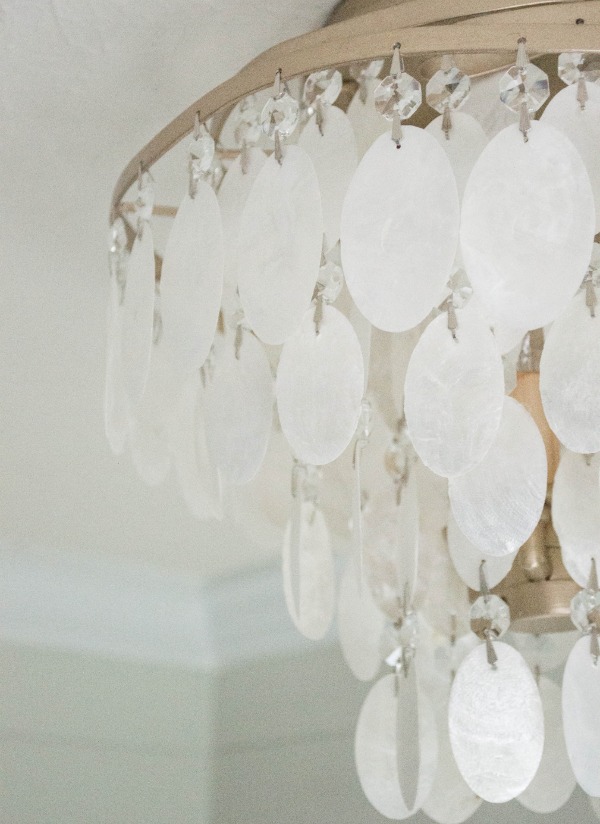 It's the PERFECT finishing touch to my bathroom, don't you think?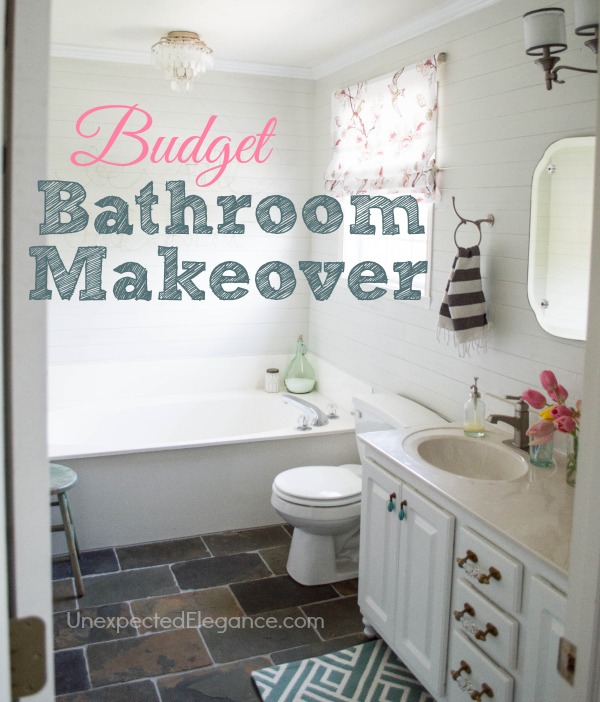 I'm SO glad to have this project checked off my to-do list!  I have put together a list of resources for this bathroom just in case you had a question about where something was purchased.  And as always if you have a question feel free to leave a comment or send me an email
**National Builder Supply provided me with the Corbett Lighting fixture but I personally picked it out.  All opinions is this post are 100% mine!**