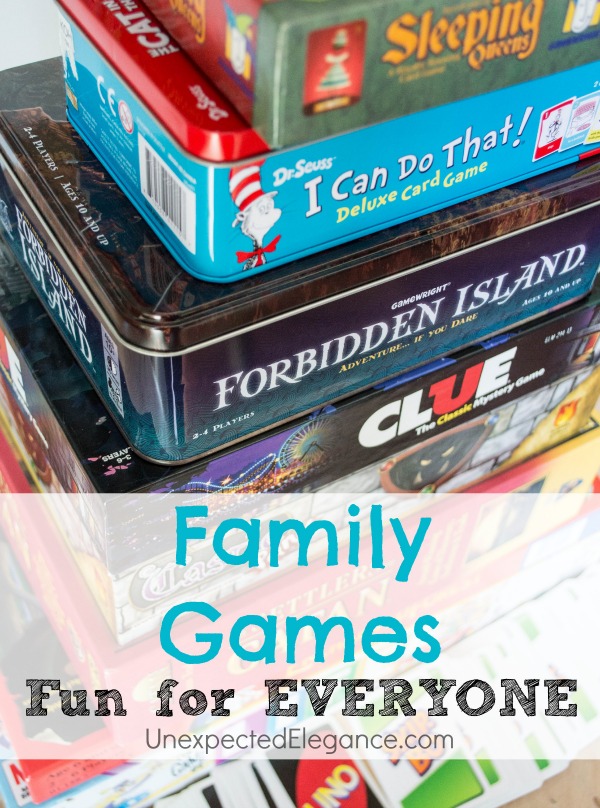 I'm not a huge gamer, but my kids and husband LOVE them!  We spend many weekend evenings sitting around our kitchen table playing some type of game.  Keep in mind that I have a (just turned) 6 year old and a 7 year old.
We have found a few that even my newly turned 6 year old can play, so I thought I would share some of our favorites!
Here's our list of fun family games:
Sleeping Queens
The girls favorite game right now is called Sleeping Queens
.  I would say it has a lot of similarities to Old Maid.  One of the best features is that to discard more than one card, you have to be able to do basic addition and subtraction.  My kindergartener is still learning so we will help her with math sometimes.  This game is fairly quick too!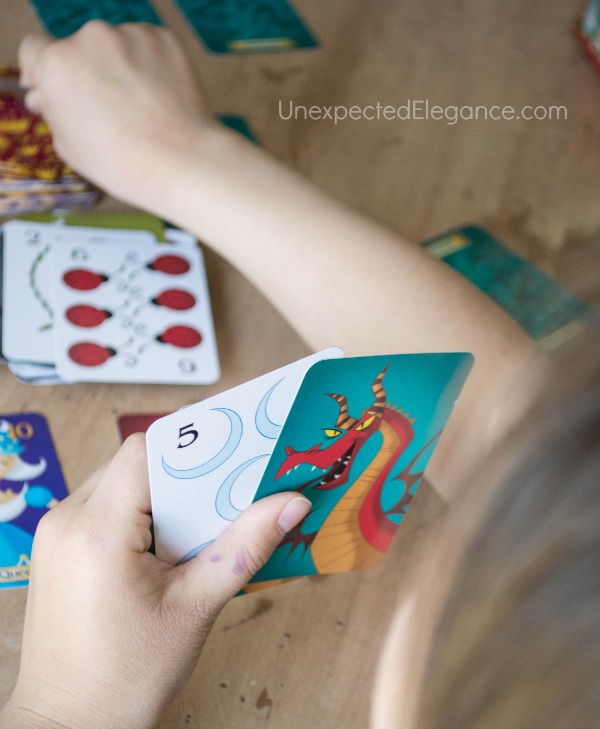 Some of the other games that we can play together as a family are:
It's recommended for 7+, but most kids over the age of 5 could pick up on the this game easily.
I would much rather watch people play this game than participate! 😉  It's an active game that you have to do silly things…the kids think it hilarious!
This game is perfect for a younger age group.  The recommended age is 7+ but I think it is great for younger kids too.
I'm not a huge fan of this game but my daughters like it.  It's a memorization game so it's good to sharpen your mind! 😉
Have you ever played a cooperative game as a family?  These types of games are played as a group and you have a common enemy (normally determined by the roll of a dice).   Cooperative games are also a fun way to improve communication skills and inspire cooperation.  Our favorites are:
 And then there are few games that only my older daughter can play.  Normally we will still play together as a family, but my youngest will just partner with one of us. Some of these will depend on the maturity of your child but they are all a lot of fun!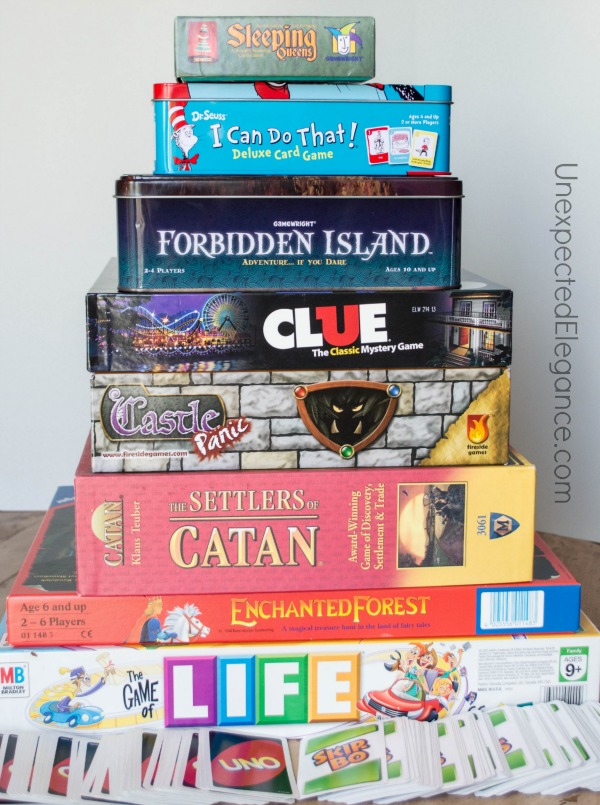 Even though I'm not a huge fan of playing games, I do it because it's a great way to spend quality time with my family!  We are making memories that my kids will remember forever!
Is there a game you would recommend we try?