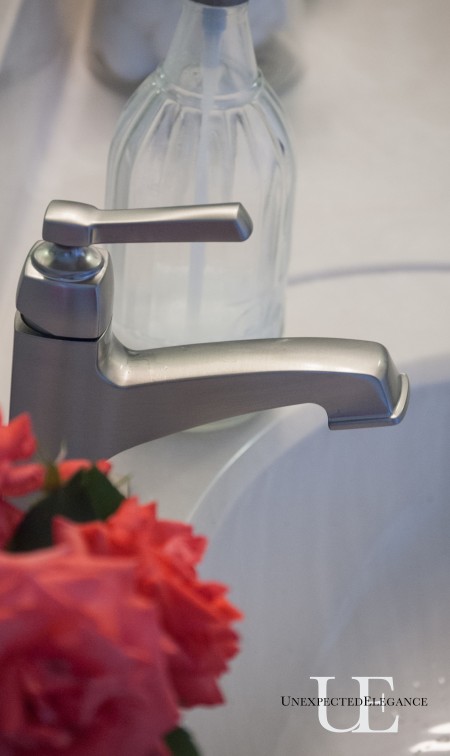 So…my master bathroom is literally the ONLY room in my house that hasn't been touched by my eager DIYing hands!  When we moved in there was a chocolate brown color on the walls and it wasn't inviting at all.  My husband couldn't even stand the color so he painted it while I was on a girl's weekend a few years ago.  The walls still need to be "touched-up" (yes, it's been years!) and everything in the bathroom is over 10 years old and builder grade.
It is TIME to get started in this room and $$ is what has been keeping me away.  BUT the DIY gods have smiled on me (or something like that?) and I got this amazing new faucet from Moen!
Let me preface this post by saying…Plumbing and I generally don't do well together, but this faucet was the EASIEST one I have ever installed.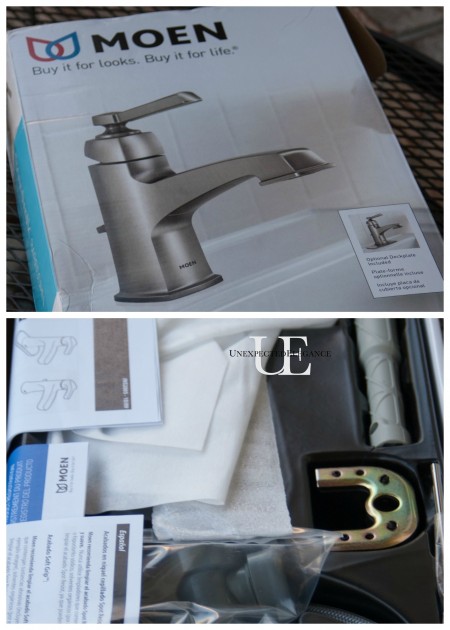 The absolute hardest part of this whole project was getting the darn, old thing out!!!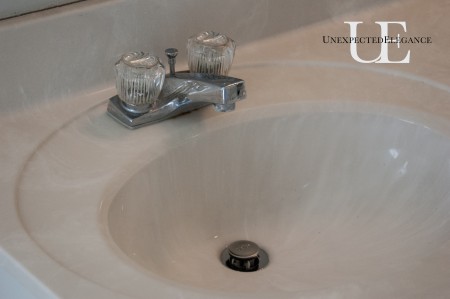 It was a battle of the wills and fortunately I the power tools won!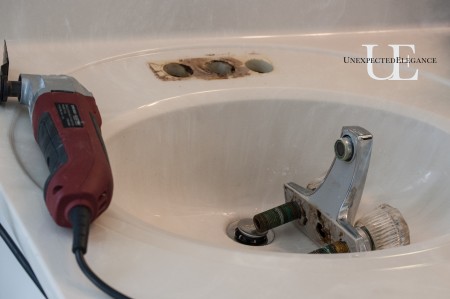 Gross, huh!  That's what 10 years of gunk looks like under your faucet! (And that's the somewhat clean version! 😉 )
Here's a quick run through of how I installed the new Moen Boardwalk faucet in around 30 minutes!
What I used for this project:
Adjustable Wrench (or two!?)
Bowl (to catch dripping water)
Plumber's Putty
Towels (for when I took the old out! 😉 )
Safety glasses (These are optional, but I ran and got mine after something fell in my eye!)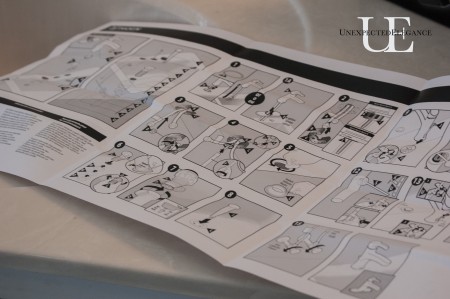 I love pictures and these instructions made the installation go very quickly.
Since this was a single faucet, I used the 4″ plate to hide the extra holes.  I inserted it into the center hole and tightened it with the supplied nut, rubber washer, and  gasket.
For the drain, I used plumbers putty to make sure it was sealed and wouldn't leak!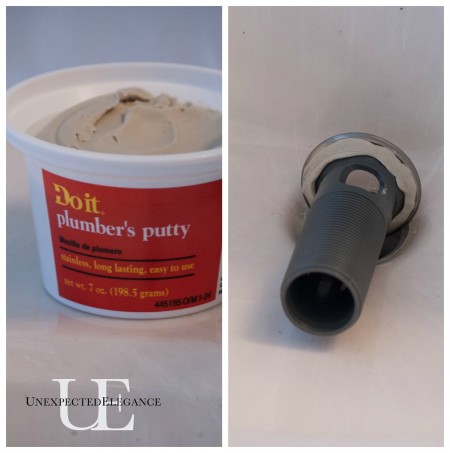 This faucet came with hoses and even a nifty tool to tighten the hard to reach nut (which is normally the hardest part for me).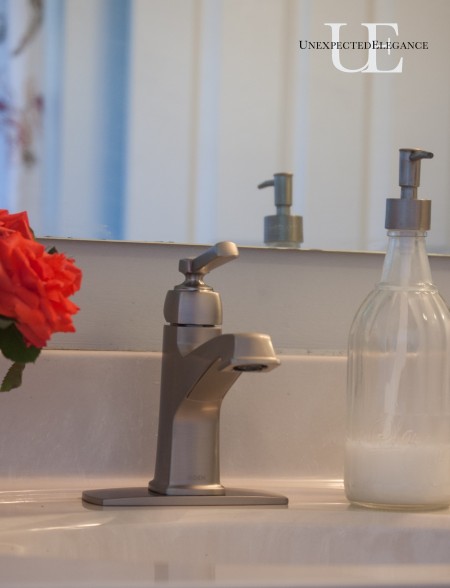 Moen Boardwalk 1-Handle bathroom faucet in Spot Resist repels fingerprints and water spots, and also meets WaterSense criteria (using up to 32% less water)!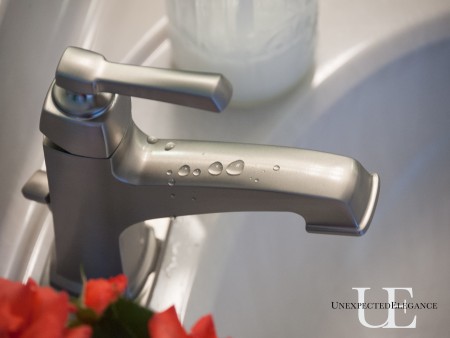 Just in case you forgot how bad it was at the start of this project, here's a reminder: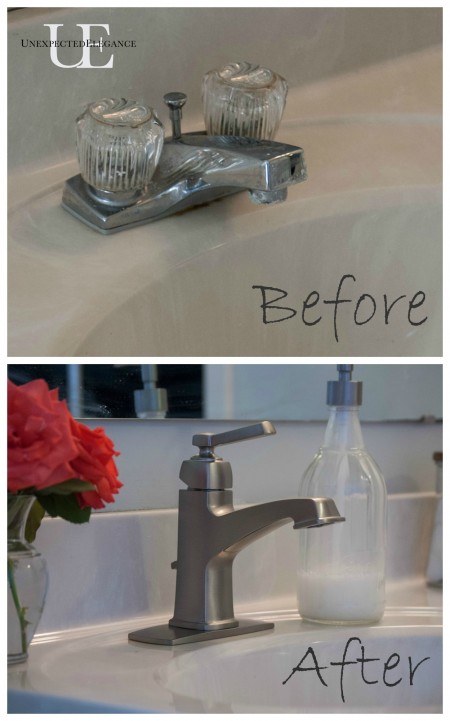 I highly recommend this easy-to-install and sleek faucet!   I did the project all by myself and it was really simple.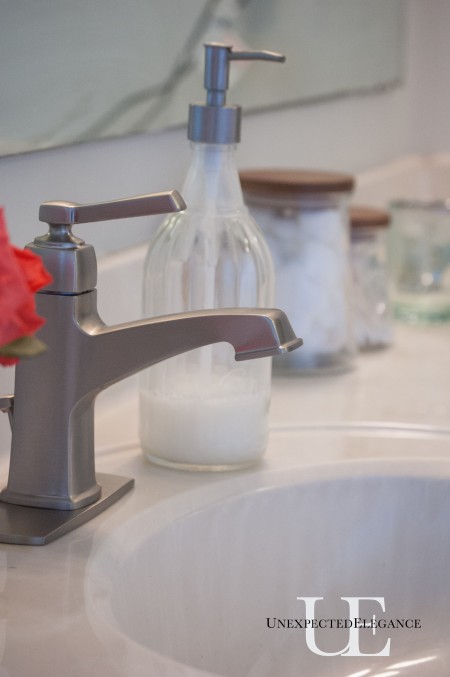 For the full bathroom reveal, check out this post: Small Bathroom Updates For Under $200