This table has been a labor of love, and it was WELL worth it!!!  I can't tell you how much I LOVE it!!  It fits with the vision I have for the space and because I took my time I can't imagine anything else now.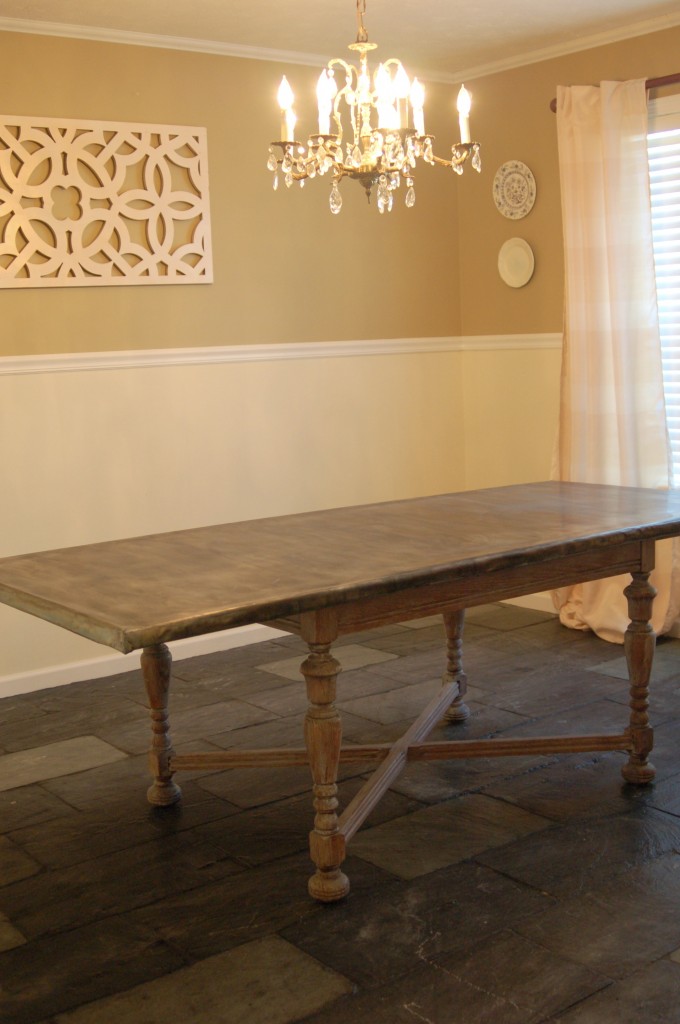 This wasn't the easiest project, but if you have some patience it's doable for just about any DIYer.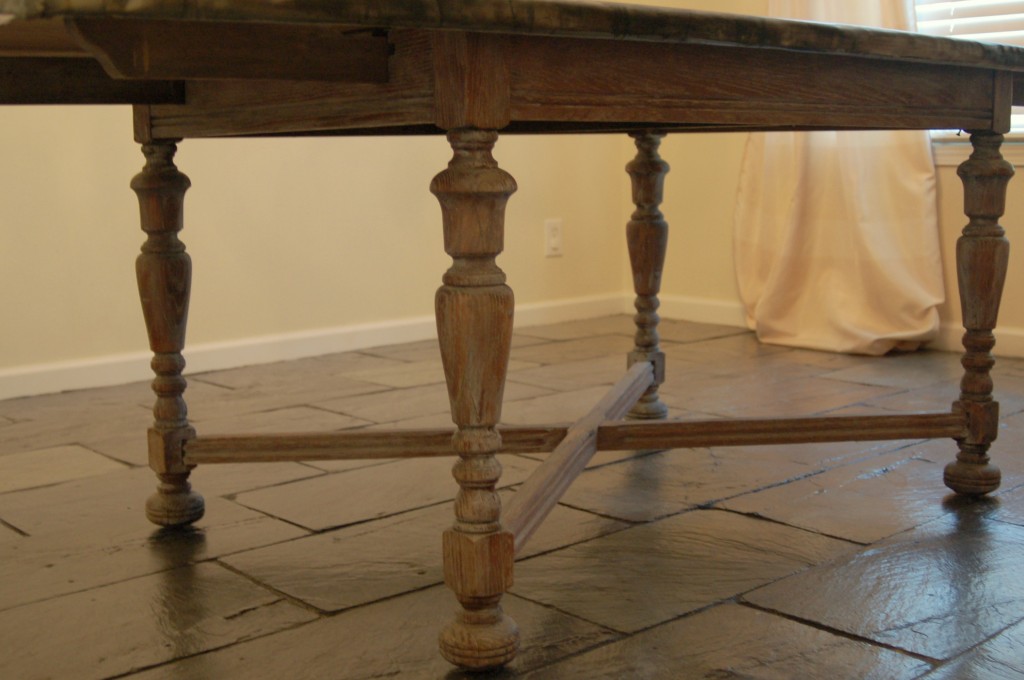 I think the finish on the table came out great!
I wasn't completely sold on the patina, but with some tweaking I think it works well with the lighter base.  (I had originally wanted a lighter color for the zinc.)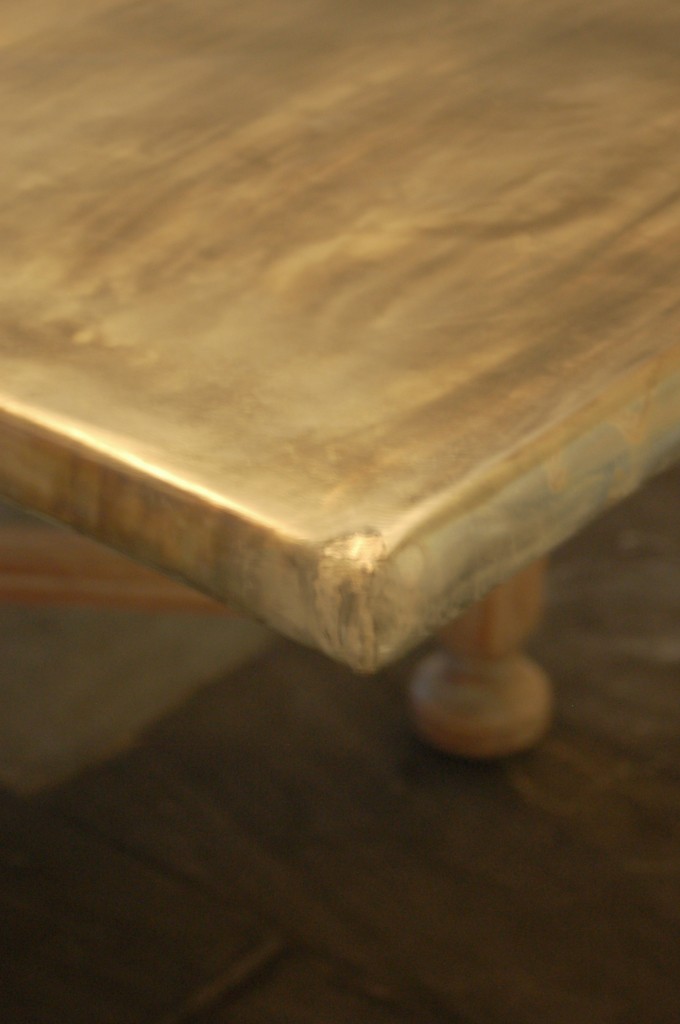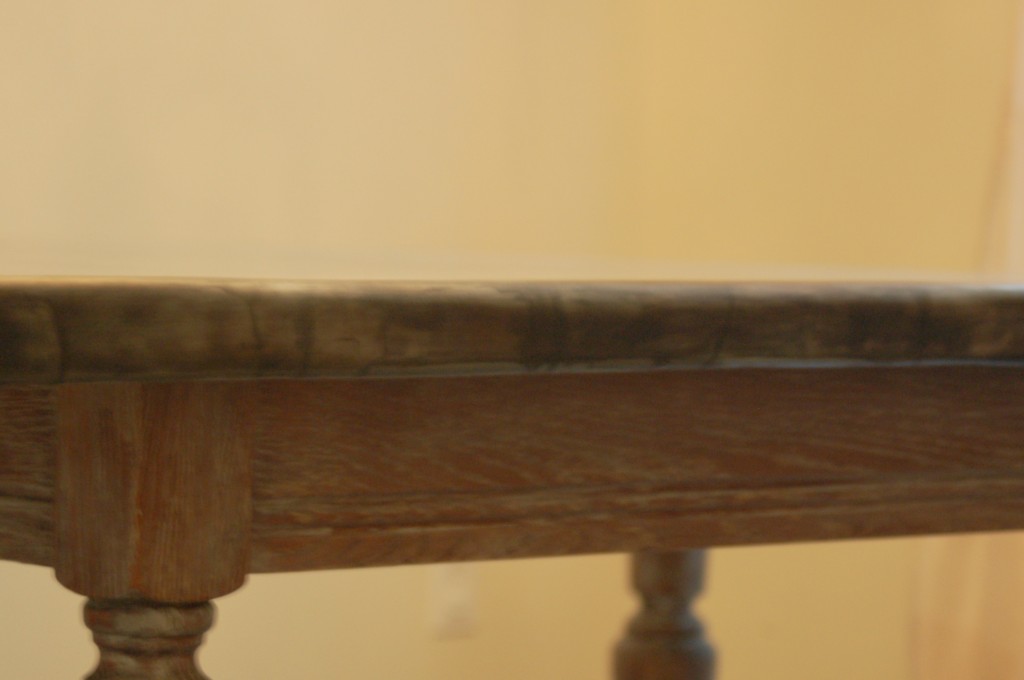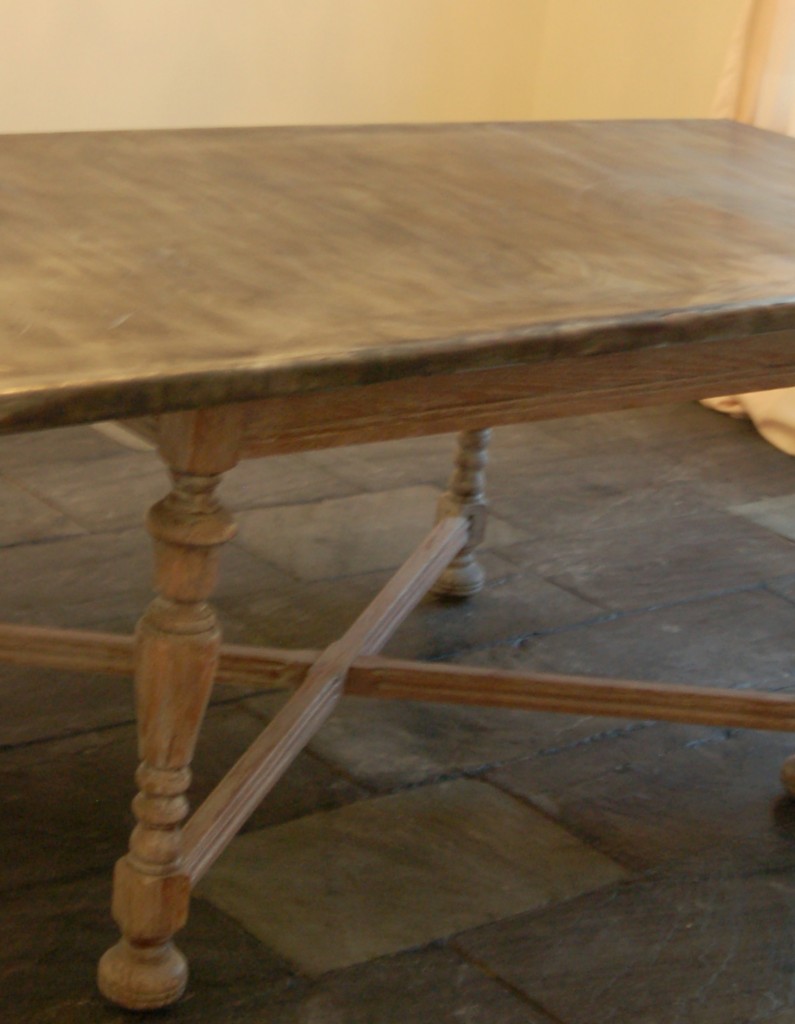 My dining room is a really hard room to photograph.  I probably need a different lens for my camera, but that won't be happening anytime soon.  I've got chairs to buy…oh and a rug and side table to finish.  Well, you get the point.  The room won't be finished for a while.
I will be working on the post to give you all the details on how to make your own table soon! 😉
***Tutorial can be found here.***
Enjoy the rest of your week!
~Angela
I'm joining: