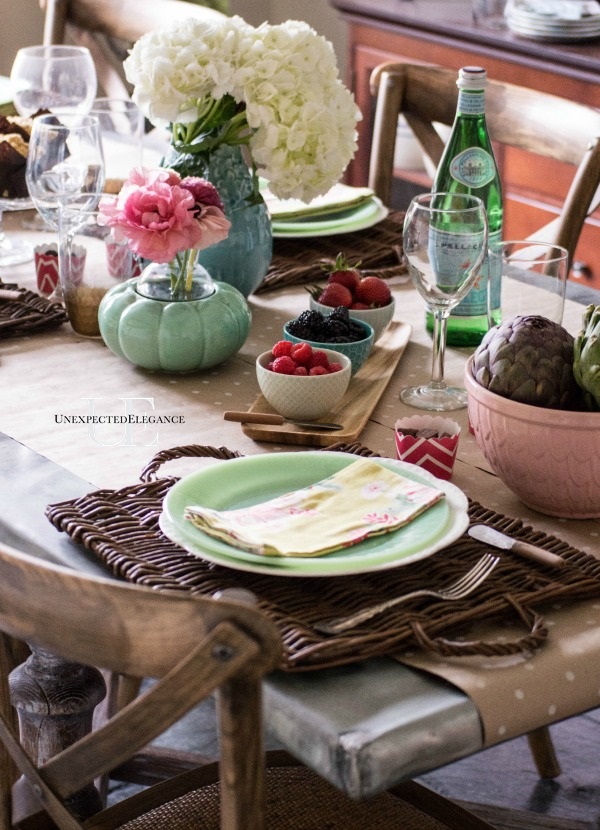 Spring is REALLY here in Indiana!!  The weather has been gorgeous and we have been spending a lot of time outside doing fun activities (like teaching my 5 year old how to ride a bike…OK maybe it's not all fun! 😉 ).
I have slowly been freshening up my interior.  I've been bringing in seasonal colors and today I'm joining 14 other bloggers to share our Spring tablescapes.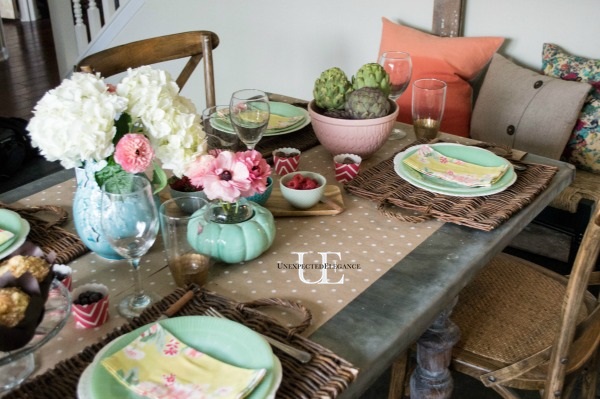 This time of year is my favorite color pallet because just about anything goes!  Nature is full of a vast array of colors and it's easy to mix and match them in your home.
Here's how I start with just about all my tablescapes.  I pick a general color scheme and then gather things from around my house.  In this case I decided to use my floral napkins as a starting point.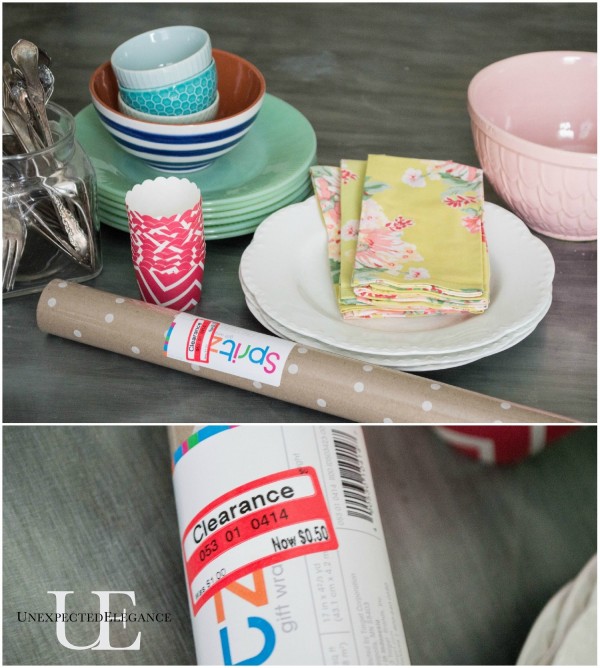 One of the best suggestions I could ever give you when setting a table is to think outside the box…and use a paper table runner!
I use craft paper most of the time, but I also love to use wrapping paper.  I got this polka dot paper for only $.50!  Wrapping paper is cheap, comes in just about any pattern you can imagine and you don't have to worry about spills… because you can just throw it away after your meal.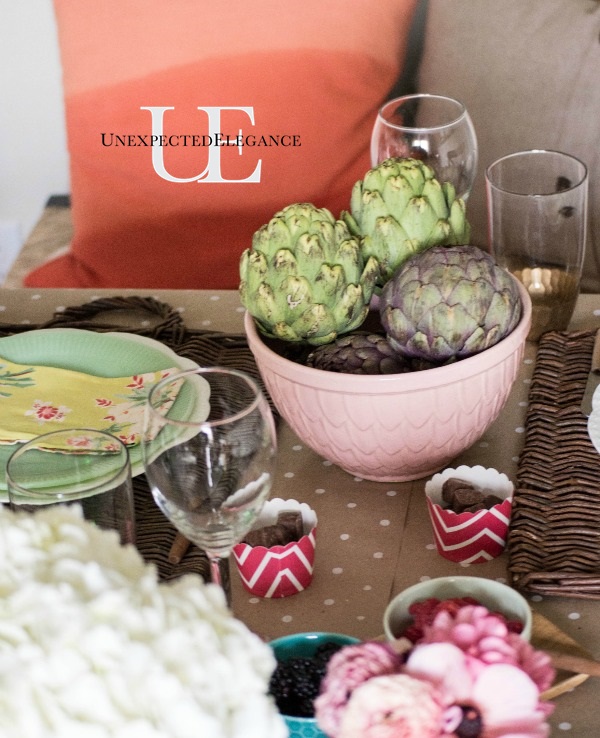 For any table, the best accessory is fresh flowers and colorful food.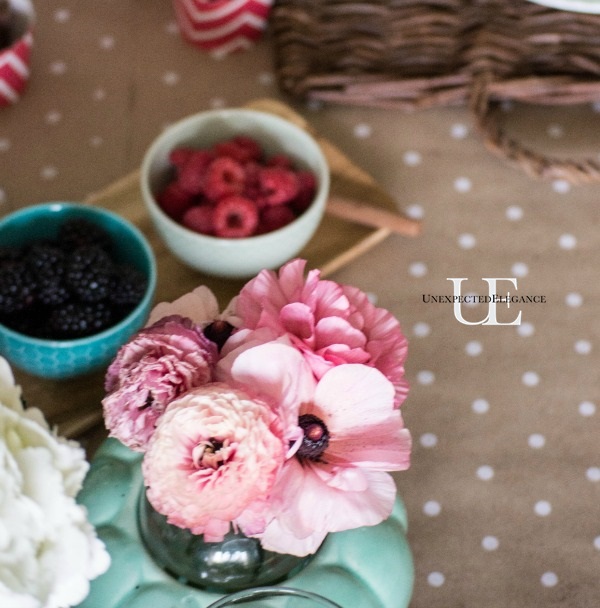 I always get my flowers from either my yard or the grocery store because they are fairly inexpensive.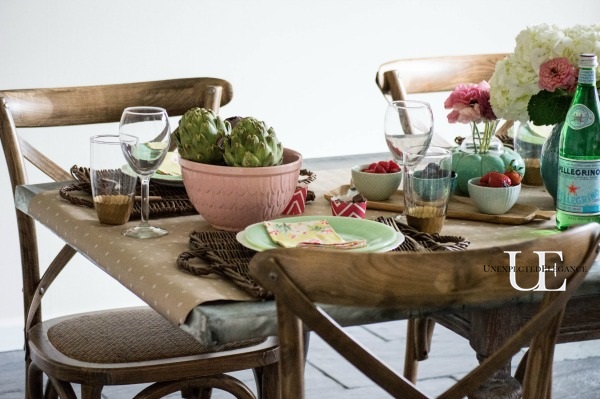 Larger flowers, like hydrangeas, are the best bang for your buck.  There are only two flowers in my vase and it fills it out really well.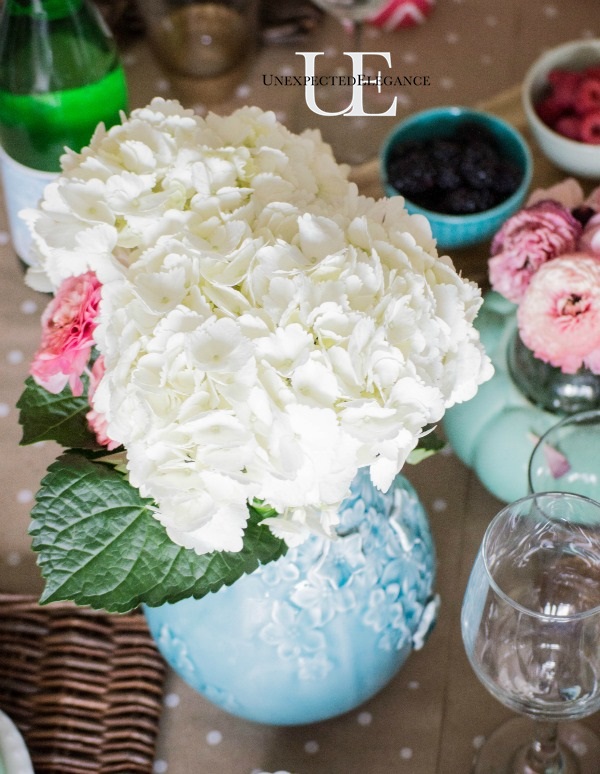 Also, don't be afraid to cut the stems short.  I think flower arrangements look best when the flowers are just slightly taller than the vase.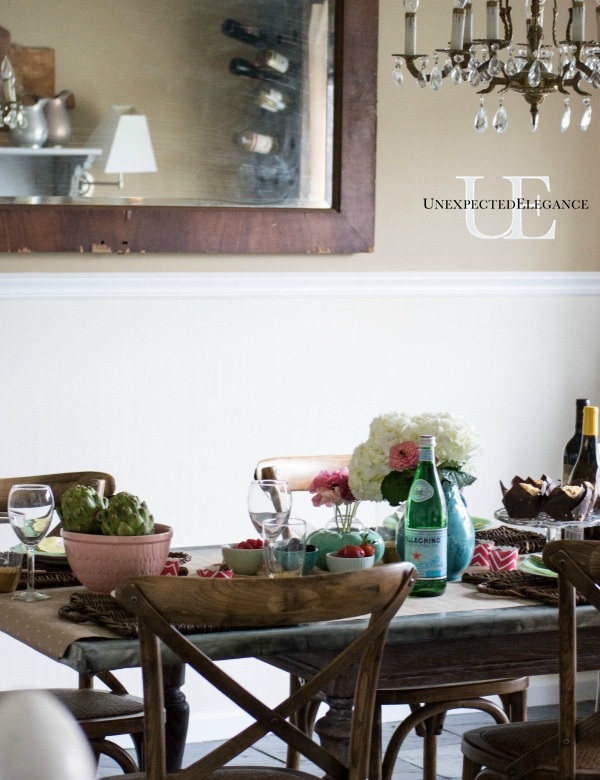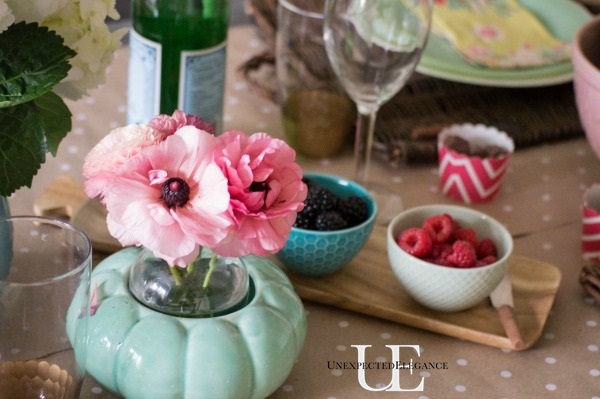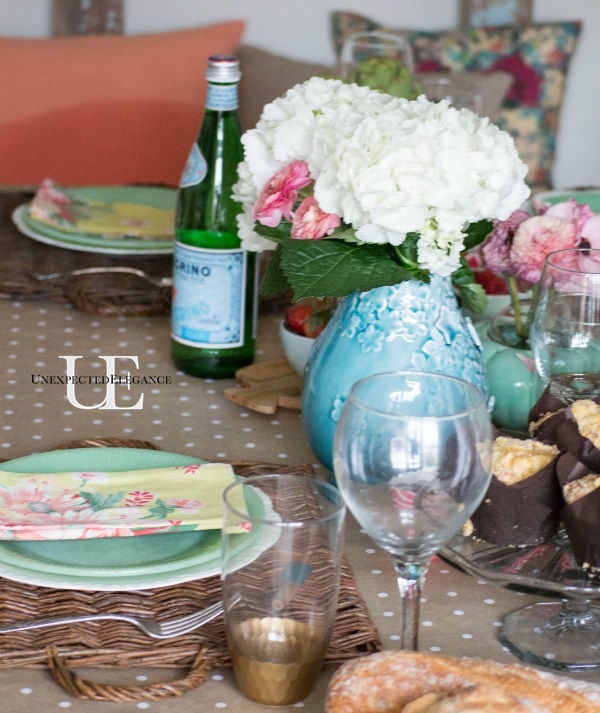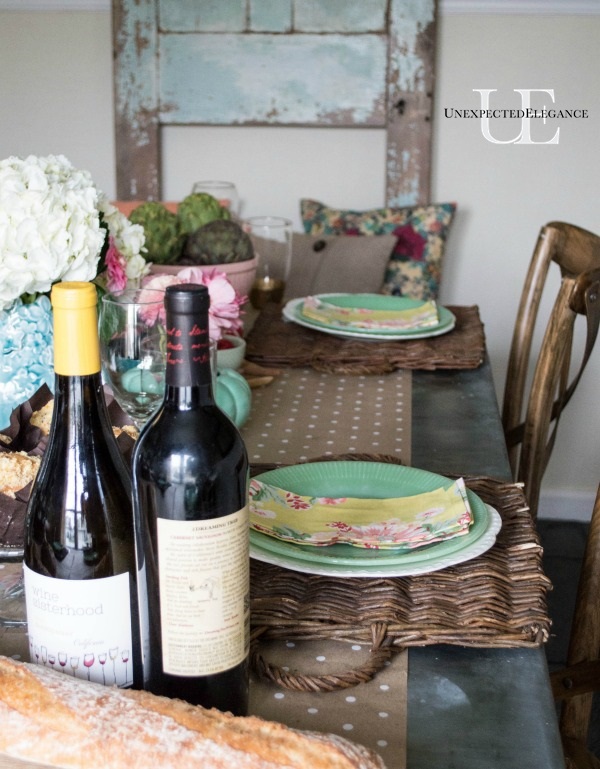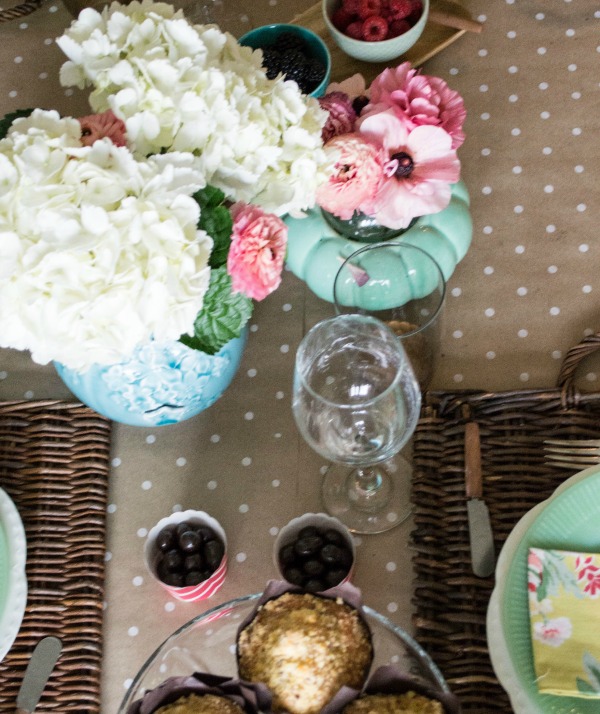 Sorry, I got a little carried away taking pictures!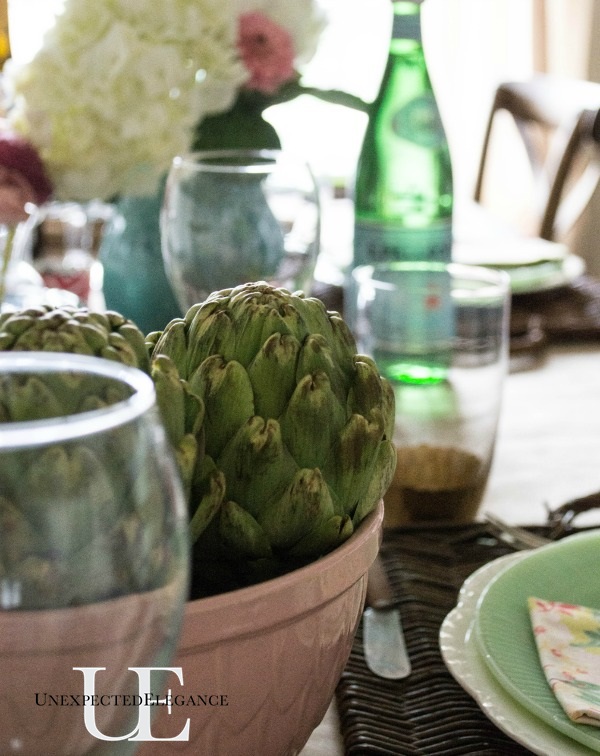 I told you…I love this color scheme! 😉