This is a busy, but fun time of year for me. Â It kicks off the start of so many outdoor markets. Â This year I am a vendor at three, so far. Â I know that there are a lot of you guys that live somewhat local, so I thought I would give you a heads up.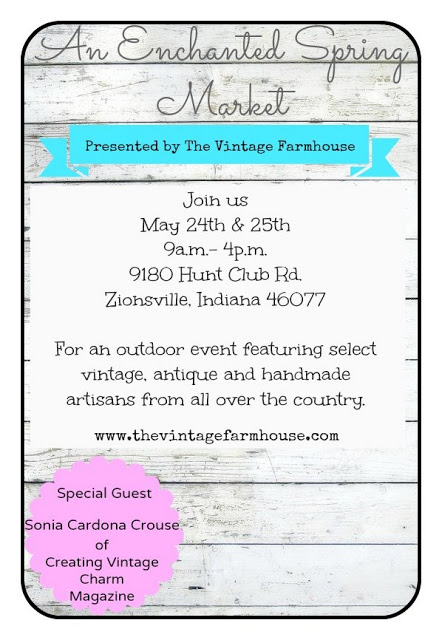 Nicki, who blogs over at The Vintage Farmhouse is hosting her first market. Â I think this is going to be a fun group of vendors and something you don't want to miss. Â We have a special guest from Creating Vintage Charm Magazine, Sonia Cardona Crouse, that will there! Â (And if you are in the area, I hear this weekend you might spy a few movie stars! 😉 I'm just say'in, added bonus! )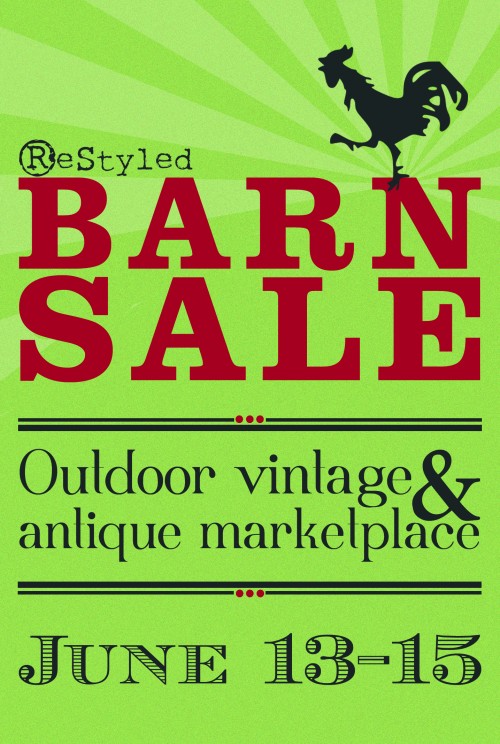 Last Fall, I participated in Restyled's second Barn Sale.  IT WAS A BLAST!!  If you can make it, I would highly recommend to come to the preview night.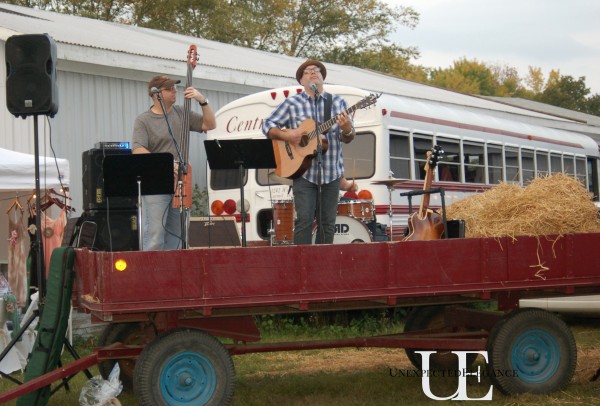 We had such a huge turn out last year, that this time there is a limited number of tickets sold in advance. Â  To purchase a ticket, click here. Â If you can't make Thursday night, be sure to come by Friday or Saturday for FREE admission
To see more photos from last sale, check it out here.

I love Horton's French Market! Â The ambiance is always great and it's a fun time! Â This year it will be held on Friday, July 12th and Saturday, July13th.
For photos from last years market, click here and here.
WOW, just thinking about all this fun is stressing me out…in a good way! Â I've got a lot of work ahead of me.
I hope to see some of you in these next few months!
~Angela