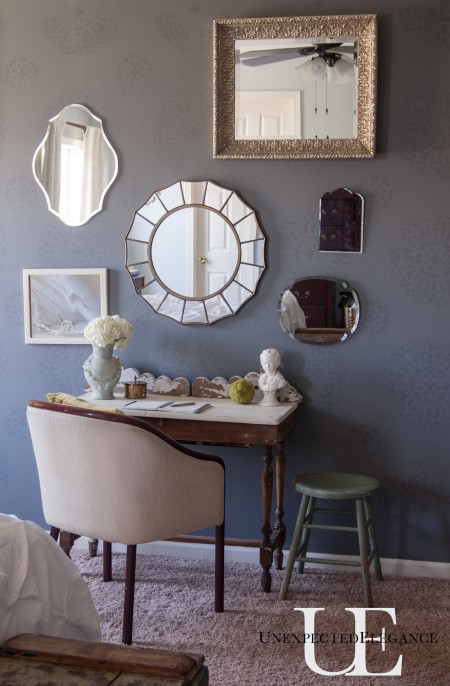 A midst the chaos that surrounds this time of year, I am in the middle of re-doing a few rooms.  (I'm a little crazy, I know!)  BUT, when my husband says he's ready to change something, I jump on it.  This doesn't happen often, my friends.  (I embrace/love change, him not so much.)
He has been saying for a while that it "might be nice" to repaint the bedroom.  A few weeks ago he was willing to paint it himself, so I knew it was time.  You don't have to tell me twice three times! 😉
I chose a dark gray for the walls and also started adding molding.  There is still a lot left to finish, but one wall is done and I couldn't wait to share it.  (I get excited and can't help myself…I'm not the best with gifts either.)
Do you remember me saying that I was saving up mirrors for a project?  Well, this was what they were for: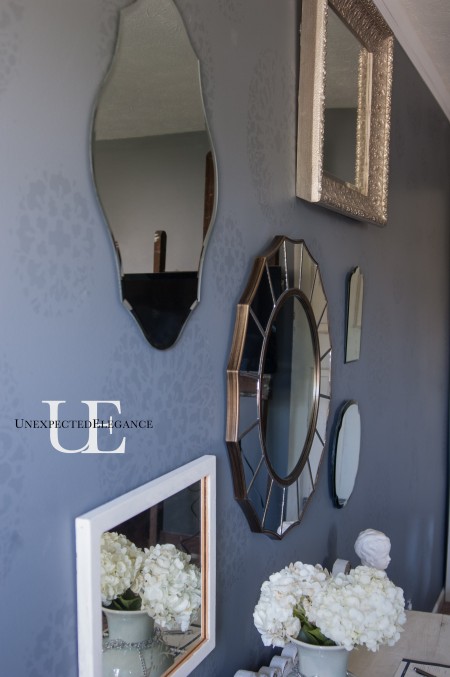 When I plan on hanging a large grouping, I always like to gather up all the picture hanging supplies beforehand.  An assortment of large and small hooks with a few straight nails is ideal.  Each mirror took a different type of hanger.
I'm assuming you noticed the design of the wall?  I have so many details to iron out and lots of great tips to share.  I'm learning a few new things with this makeover!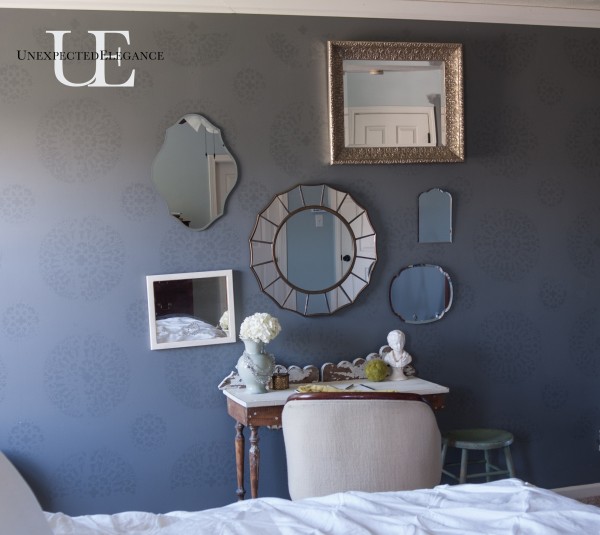 I'm still looking for an extra long dresser.  We currently have two dressers, so I would like to consolidate them into one.  Here's hoping that I'm done with this makeover within a month.  Can it be done?  I sure hope so!! 🙂
~Angela