Get my top 5 ways to update a space for FREE with things you already have around the house!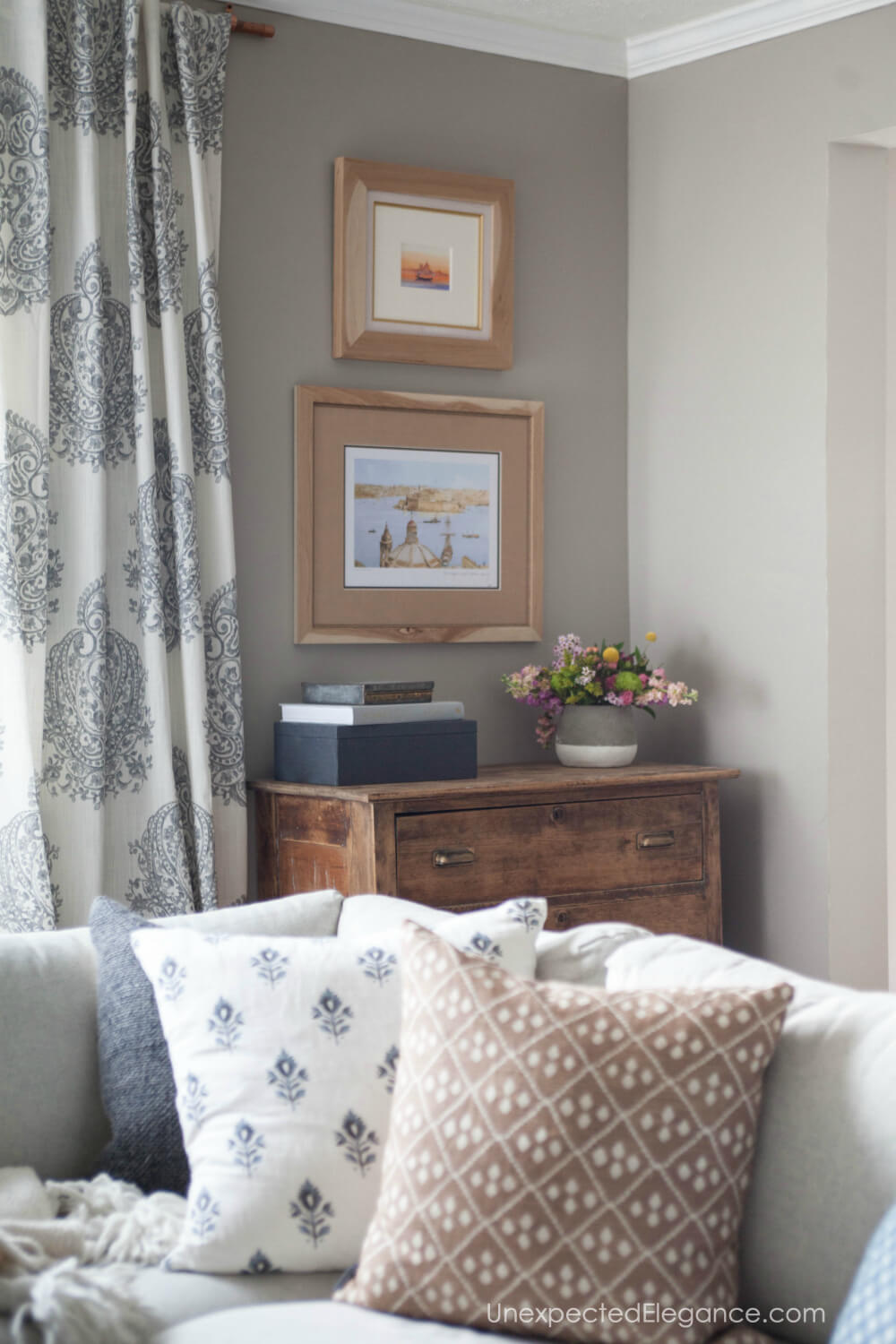 There's nothing like a good challenge to get me motivated! If my husband says I can't do something, you can bet that I'm going to figure out a way to get it done.
I can be pretty creative when I need to be. Over the years I have learned how to save money on decor. I like to change things around, as I'm sure you've noticed, and I don't like to spend a lot of money to do it.
So here are my easiest ways to change up your decor without spending any money!
TOP 5 WAYS TO UPDATE A SPACE FOR FREE:
1. Move things from another room.
This is the easiest option for saving money! Look around your house and get an idea of what you already have that can be moved.
A piece of furniture that isn't working in one space could move to the room you are working on and fit in beautifully! When you move things around, it can make your space feel new again.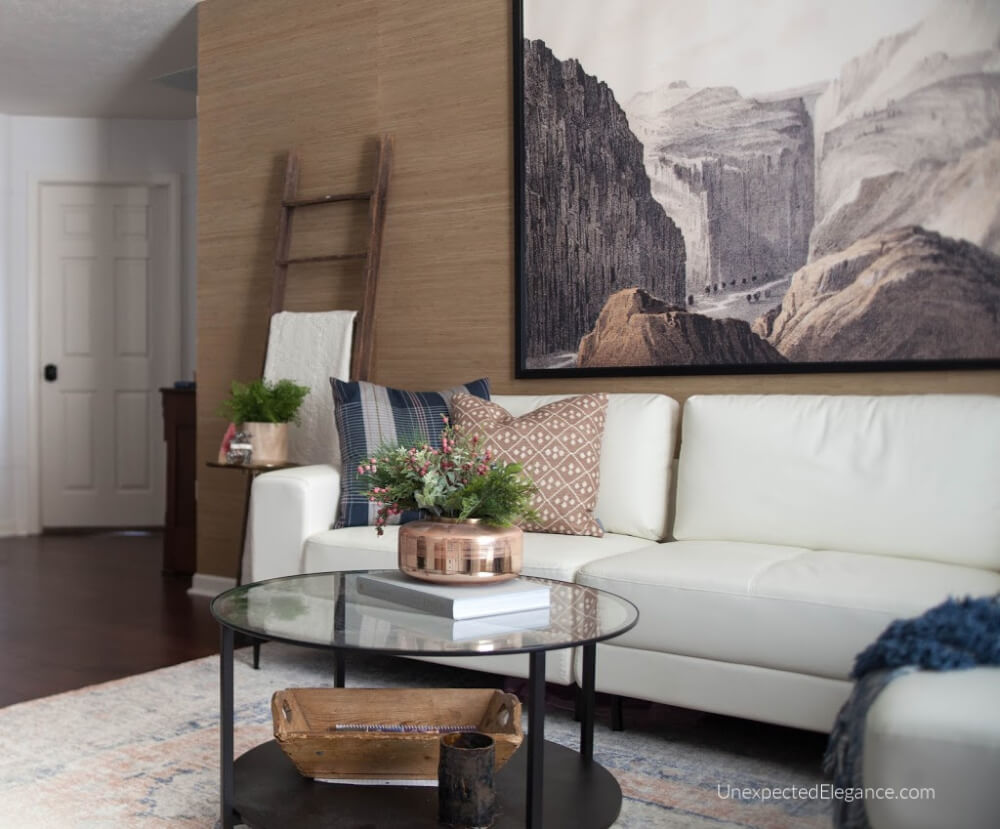 2. Have a Swap Party.
Have you ever heard of a Swap Party?? It's a brilliant idea, really. You take things you can't use, but are in good shape, and exchange them for things other people bring to the party. If you'd like to host your own, you can get some ideas for how to throw one HERE.
3. Free Printables!!
Free printables are all over the internet these days and are a great way to add artwork to a space. You can add them to an old frame, use a clipboard or string them up with twine and clothes pins.
4. Paint things you already have.
(Ok, this one might not be completely free, but it's close!) You will be amazed at what you can do with spray paint.
Accessories can be updated to fit better into a space and it's a cheap way to transform things like furniture, FAUCETS and hardware!!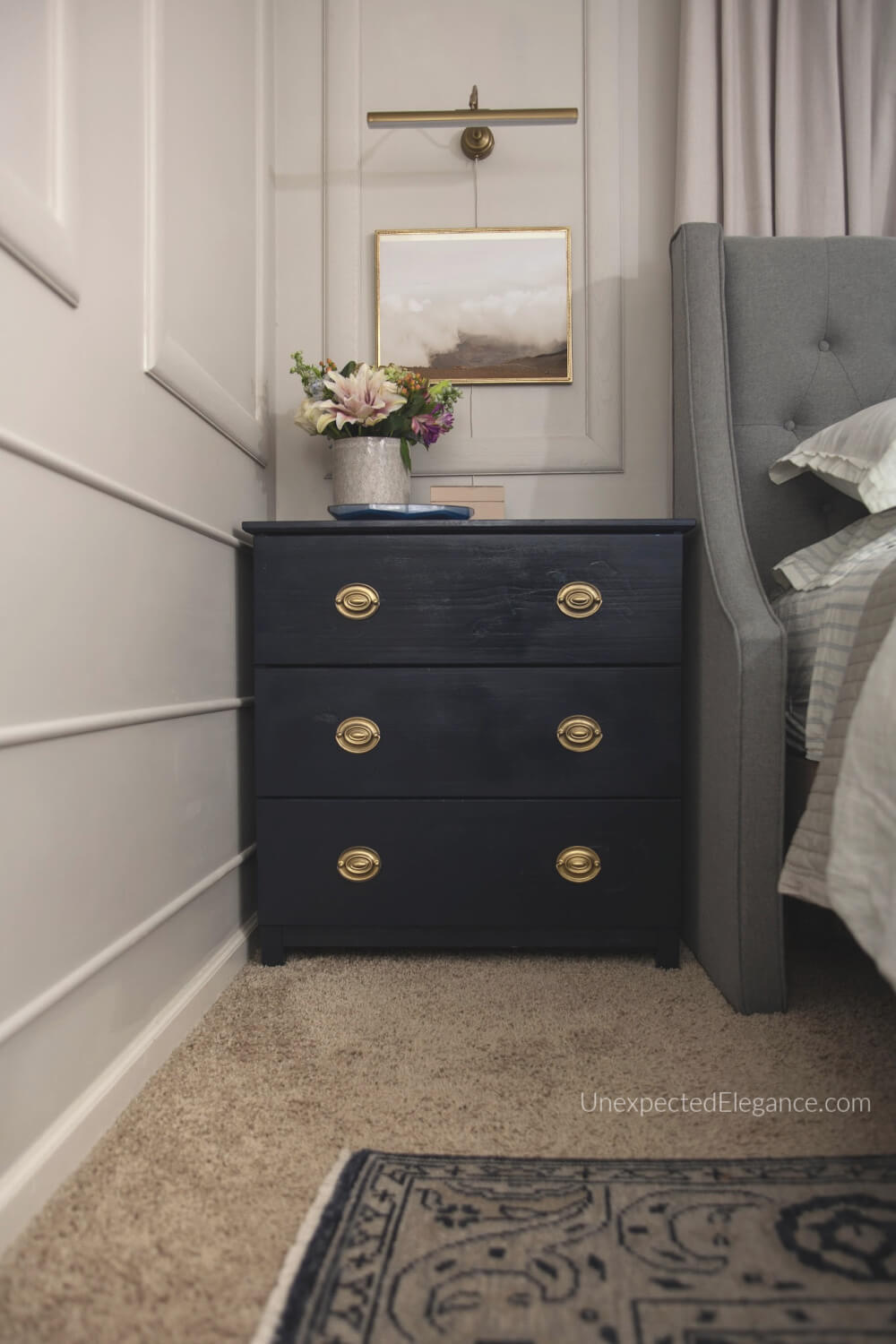 5. Recycle.
If you need accessories or organization for a space, you might be amazed at what you can recycle. Food containers (like oatmeal cartons, soup cans, pasta sauce jars or cereal boxes) can be totally transformed. They are a great free resource and with just a little elbow grease can turn trash into amazing pieces for you home.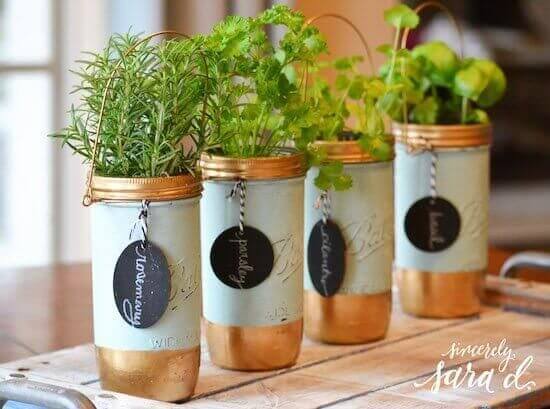 {source of photo: sincerelysarad.com}
For more tips to save money on decor, check out this popular post:
10 Budget Saving Tips for ANY Space
And if you'd like practical help with your next room makeover, you can sign up for my FREE 5 Day Room Makeover Challenge…