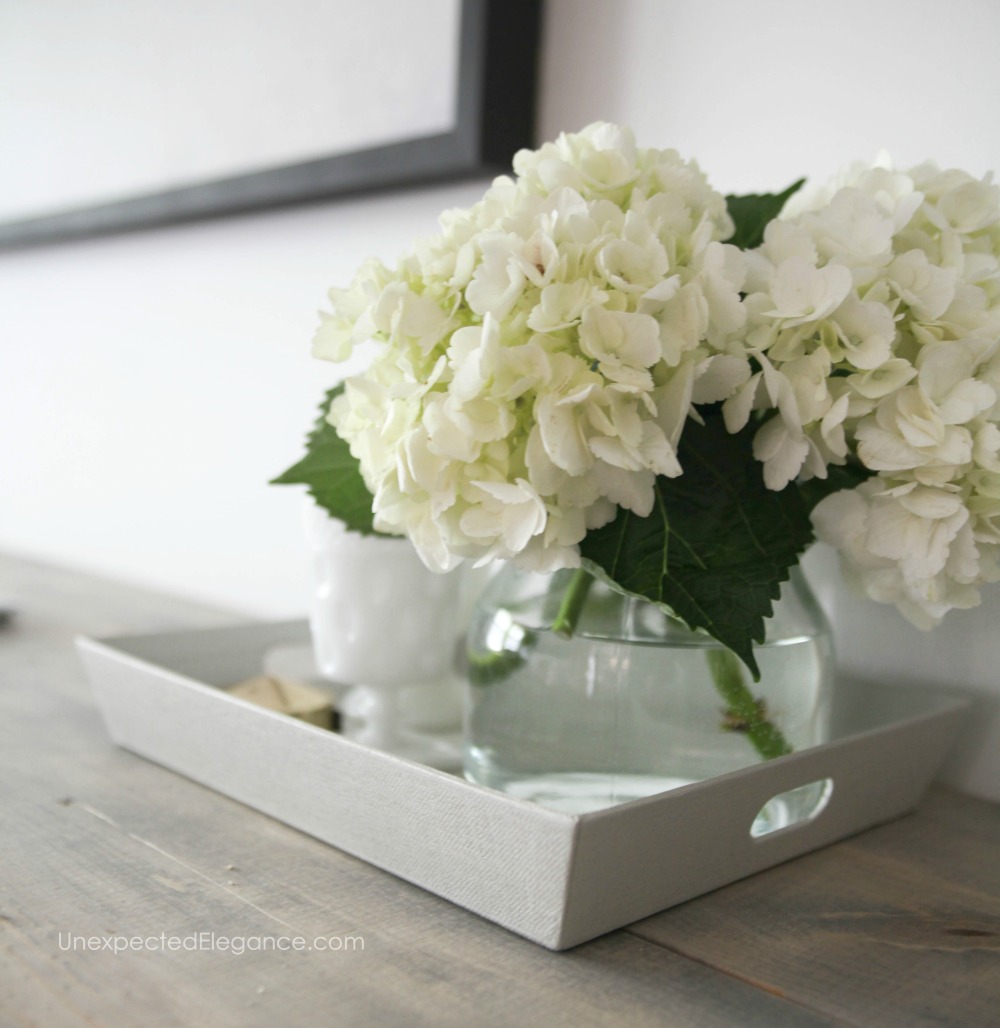 I have been at this DIY/making every penny count thing for a while.  When I first got married, it was because I HAD to stretch every dollar.  Now it's not a complete necessity, but old habits are hard to break. This habit is a great thing when it comes to spending!
All of that to say, I've learned some things over the years to help save money and still get the space I envisioned (or never envisioned…does that make sense?  More on it later!).
TOP 10 Budget Home Decor Tips
(in no particular order)
1.  USE what you have!
Look around your house and get an idea of what you already have, that can be moved.  A piece of furniture that isn't working in one space could move to the space you are working on and fit like a glove!  I love to change my spaces frequently (you can probably tell, right?) so this is an easy thing for me.  When you move things around, it can make your space feel new again.  And don't be afraid to change things to fit the new space:  recover a chair, paint a picture frame…
The girl's room needed a side table and a desk, so I used this piece in-between their beds to function as both!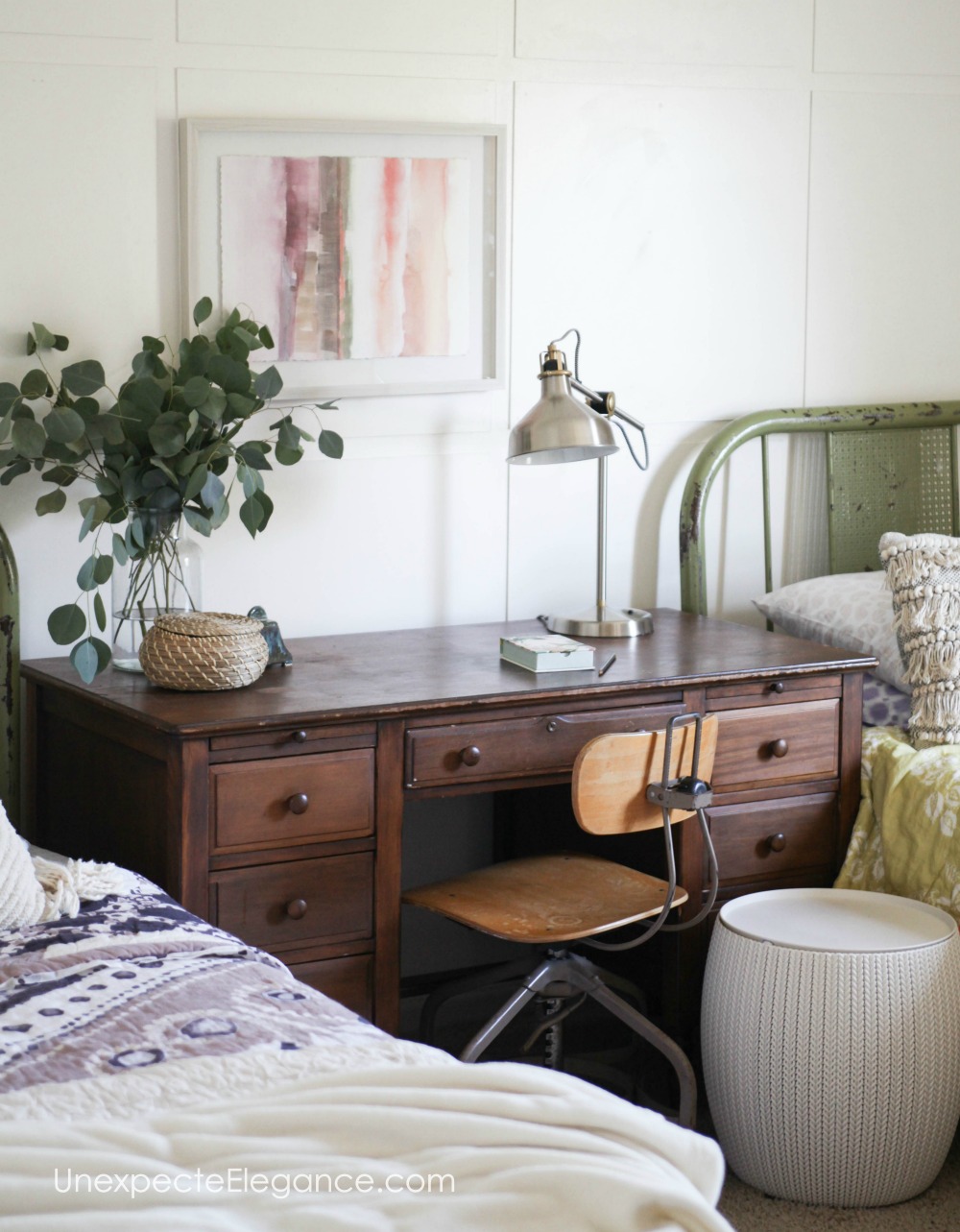 2.  Think outside the box.
This is one that I know not everyone is good at, but let me see if I can help.  Let's use window treatments for example:  You could run to the store and spend a fortune on a curtain rod and two panels.
 Before you get in the car, stop and think about what exactly it is that you want for the space.  Pinterest is a good and bad place to start.  You can find so much eye-candy and get lost for hours, but it can also help you get a clear picture.
Try to figure out if you have something that you could re-purpose or find a cheaper solution.  If you can sew a straight line, you can make curtains.  Want a specific pattern, paint a drop cloth with the color and pattern you want.  If you can't or hate sewing…do you know someone who you could trade services with?  (You might like to cook and they HATE making dinner!?)
3.  Buy things you LOVE when you find them.
If you see something (especially one-of-a- kind pieces) that you are smitten with, but aren't sure where you would put…buy it!  You can always replace something that you aren't in love with.  Now, this DOES NOT INCLUDE BIG TICKET ITEMS!  I'm not talking about a thousand dollar couch, just things that you can afford within reason.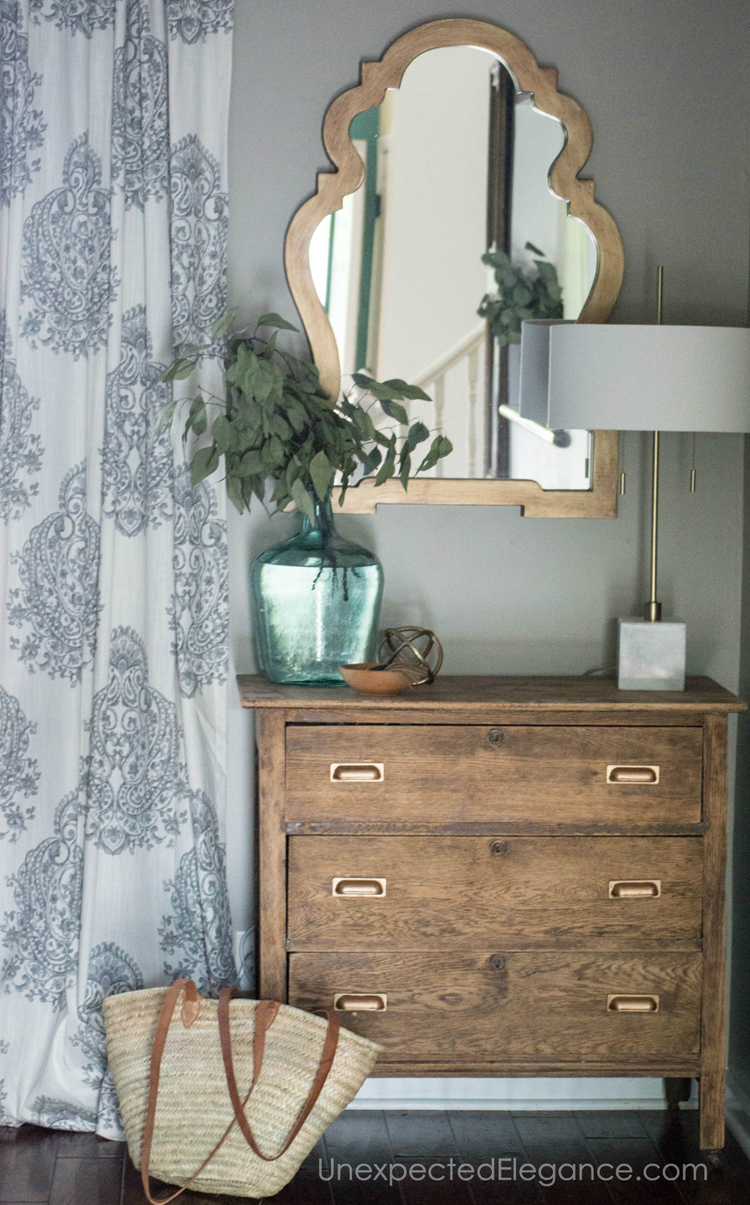 4.  Be patient on the big ticket items.
I know sometimes we feel like the ONLY way we are going to get what we want is to fork over the dough.  That's not true!  If you are patient and look for sales or check outlets you will find it, eventually.  FYI:  January and July are the best times to buy furniture.  New styles come in February and August, so they are trying to clear out their inventory to make room for the new stuff.
It took me almost a year to find the couch I wanted and at a price that I was comfortable with!  I ended up finding it at a furniture outlet for a fraction of the cost. 🙂
5.  Rome wasn't built in a day!
So, don't try to create a room you love in a day.   A space that is beautiful and you will love to live in, almost always takes time.  Again with the patience, I know!  But…I think some of the most attractive and comfortable spaces are an eclectic mix of things collected and loved.  SO don't be afraid to let a room "evolve" on it's on.
6.  Paint is your best friend!
Paint can transform just about anything.  Don't be afraid to experiment, too.  Remember it's just paint and you can re-paint it, if you hate it.
I painted this patio furniture, so it would pop off of the dark decking.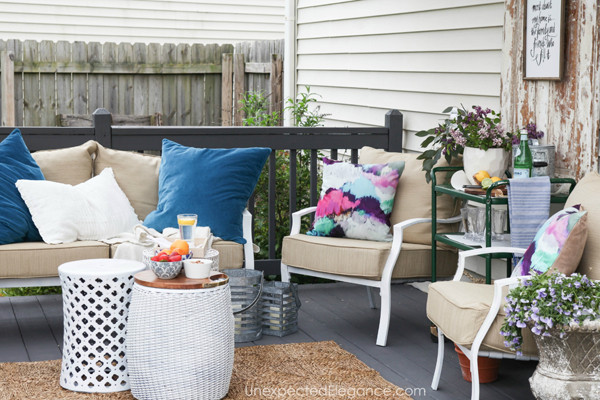 Did you know you can even paint fabric?  Check out this tutorial for painting fabric with chalk paint!
7.  Cluster small items together.
If you group smaller items together, it will give you a bigger impact.  Using an odd number of items, is also more pleasing to the eye.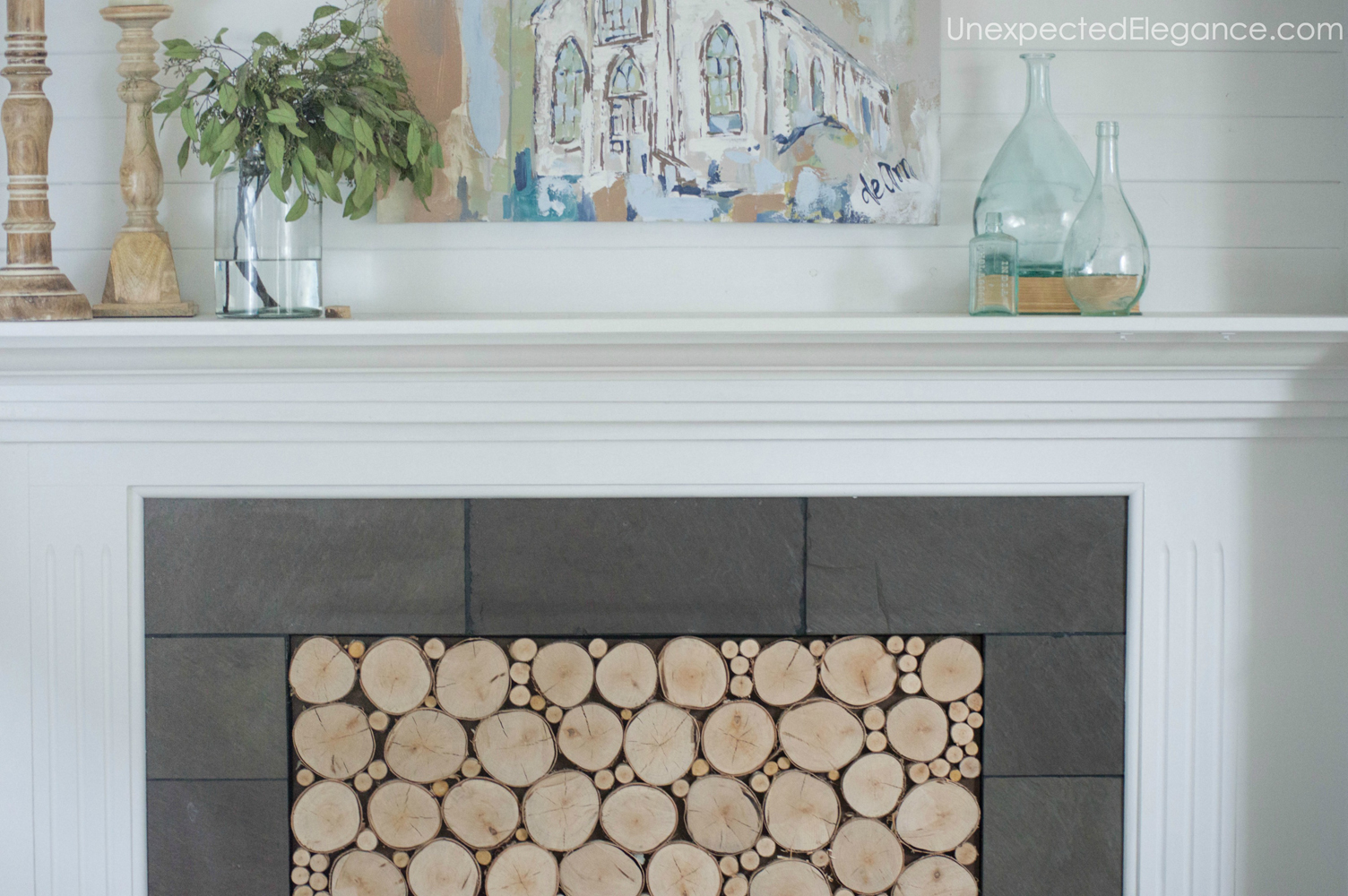 8.  Dressers are the most versatile piece of furniture you can find.
(At least in my opinion!)
You can use them is so many places and for so many functions:
Side tables
Entertainment centers
Closet organizers
Entry pieces
Kitchen islands
Dining room buffets…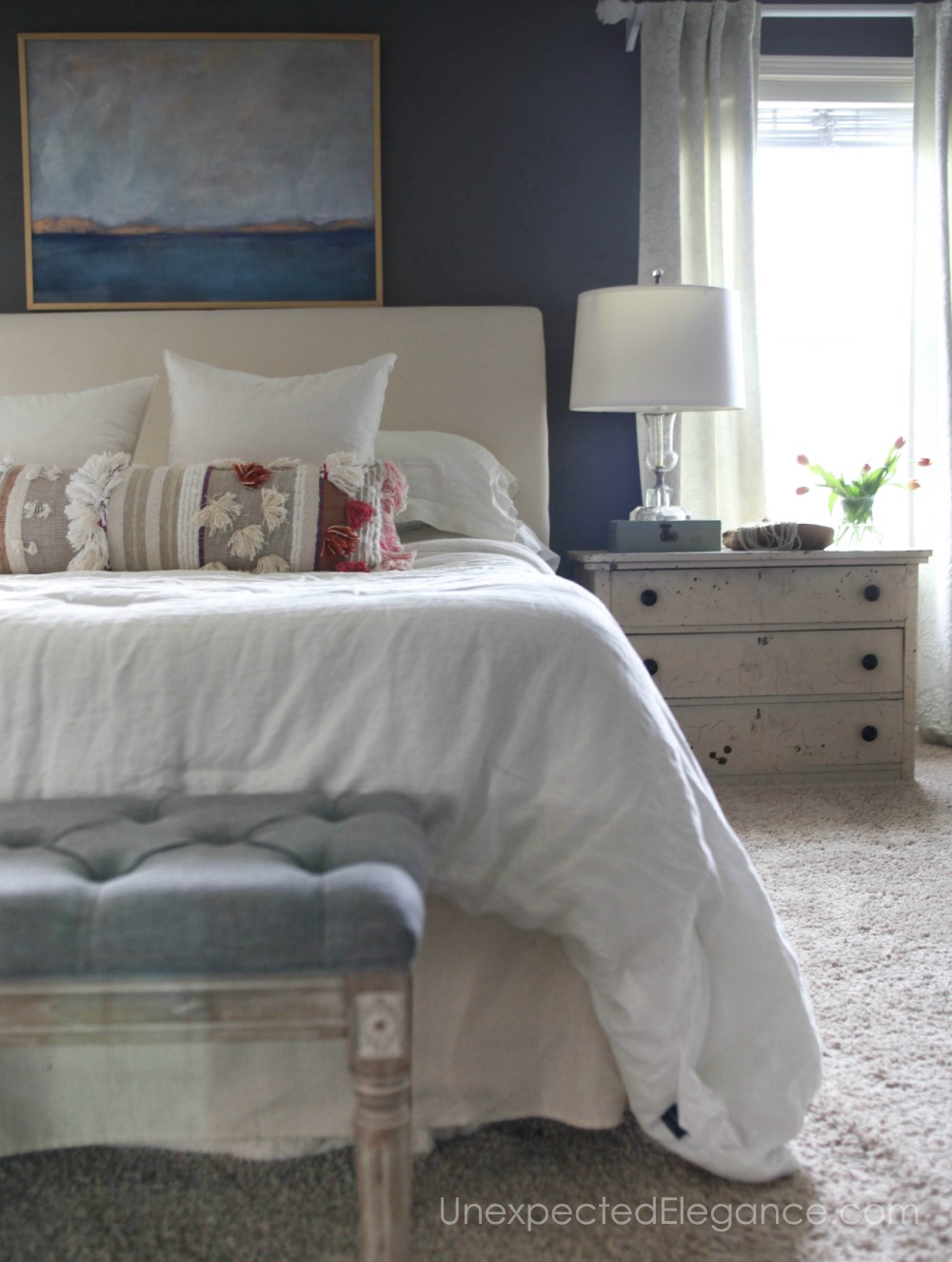 Want to update a dresser in minutes?  Check out my post on an easy dresser makeover.
9.  Pillows.
This one thing can make a huge difference in a space.  They are inexpensive and can add a punch of color and tons of texture.  I might have too many pillows, but can you really have too many!? 😉
10.  Have FUN!
Try things that are out of your comfort zone.  Mix finishes (this used to be so taboo!).  Use fun colors as accents.  Try different furniture arrangements (all your furniture should not be against the wall!)  Bottom line:  make creating your home something you enjoy by having some fun with it!
What are some of your budget home decor tips?