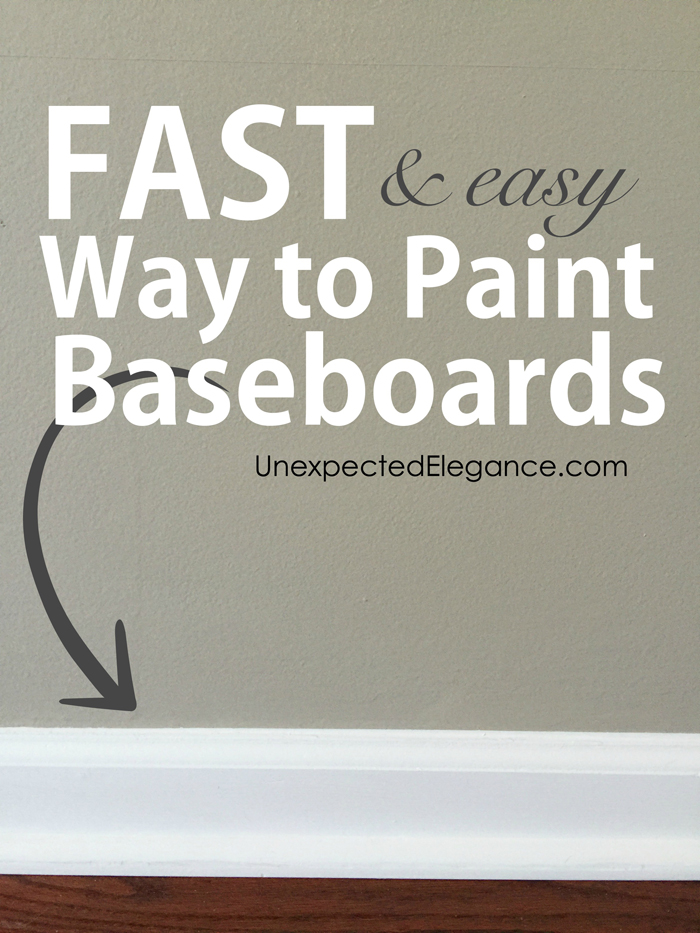 Why oh why do I put off "projects" that end up taking no time at all, and I could have checked off my list months ago?!?  Our living room baseboards were one of those dreaded projects…but in reality only took me about 45 minutes to complete.  Honestly, now I'm motivated to work my way through the rest of the house.  Here's the before picture: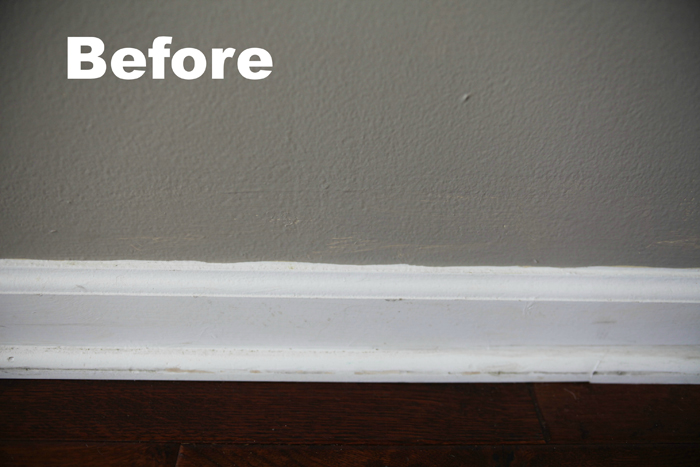 I'm a little embarrassed at HOW bad they were to start.  I had painted the living room about a year ago, on the spur of the moment and did.not do a good job around the baseboards.  So to prep, I cleaned the baseboards then painted the wall color along the top quickly.  I wasn't concerned about getting paint on the baseboards, because I was just going to paint them anyway!  I let the paint completely dry before moving on to the real project. 🙂
Fast & EASY Way to Paint Baseboards (on hard surfaces)
---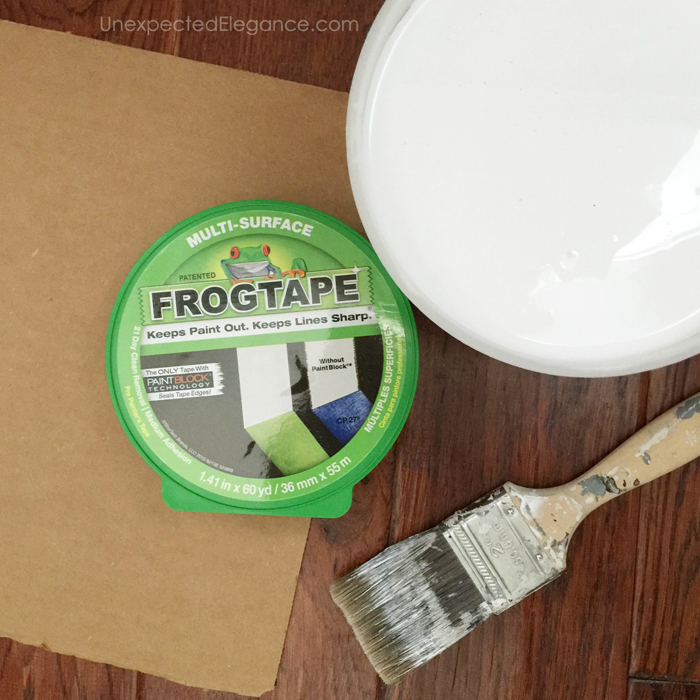 Supplies:
paint

thin piece of cardboard

Tip:  I like to use a cereal box, but try to make sure you have one really straight edge.
Steps:
1. Tape off the top of the baseboard with FrogTape®.
FrogTape® is by far the best tape for this job, in my opinion, because it creates the straightest lines.  It is the only painting tape treated with patented PaintBlock® Technology, which reacts with the water in latex paint and instantly gels to form a barrier against paint bleed.  That's what gives you the sharpest paint lines possible!
2. Run your finger over the tape to ensure that it's adhered properly to the wall.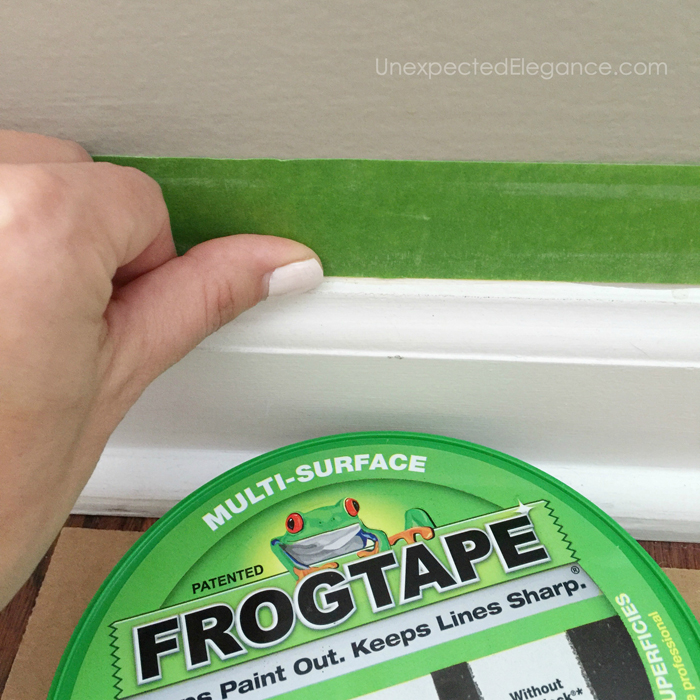 3. Hold the cardboard up against where the baseboard and floor meet.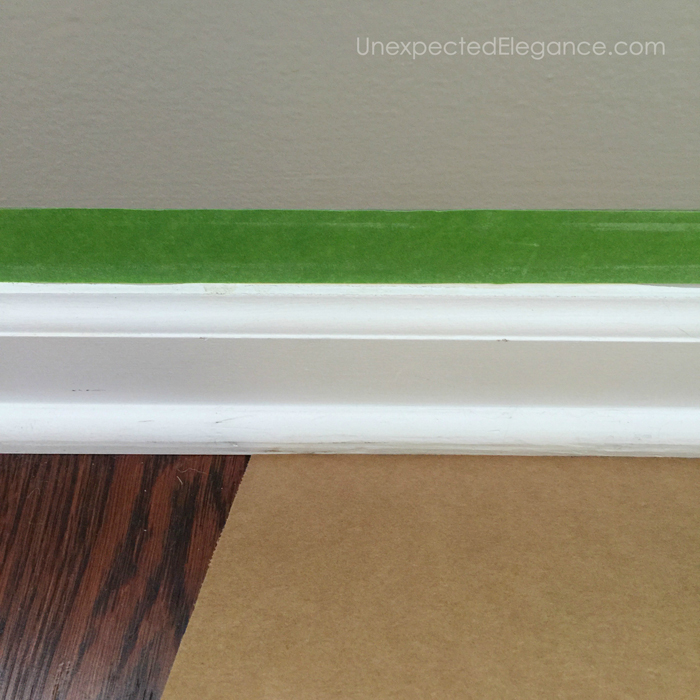 4. Paint the baseboards.   You can go fairly quickly, because you don't have to worry about getting paint on the wall or floor!
5.  Remove the Frog Tape.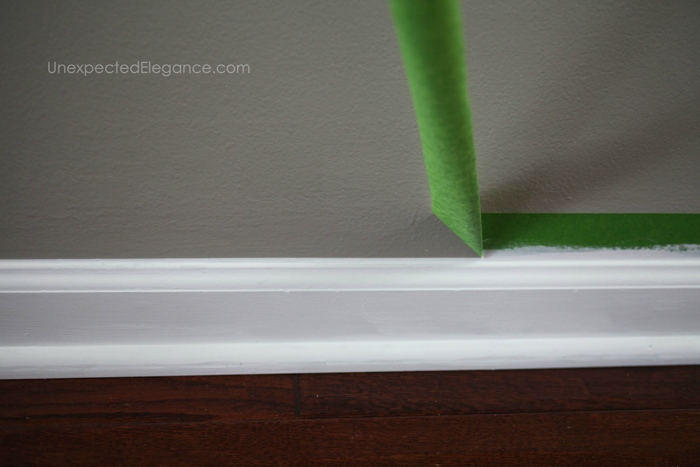 Look at those crisp lines!  It was so easy to paint and looks professional.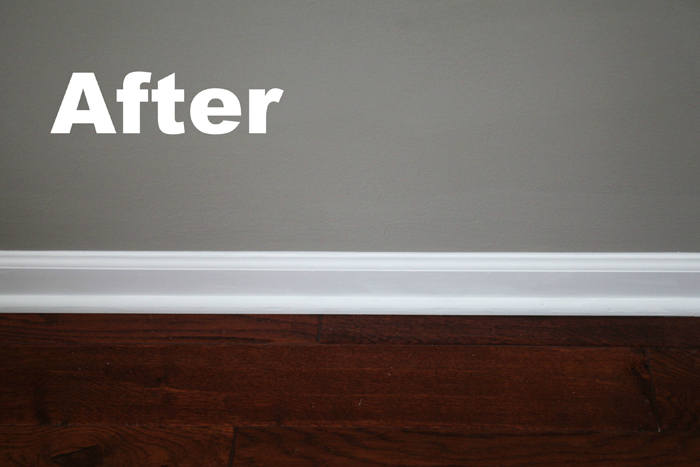 Find some of my other FrogTape® posts here: