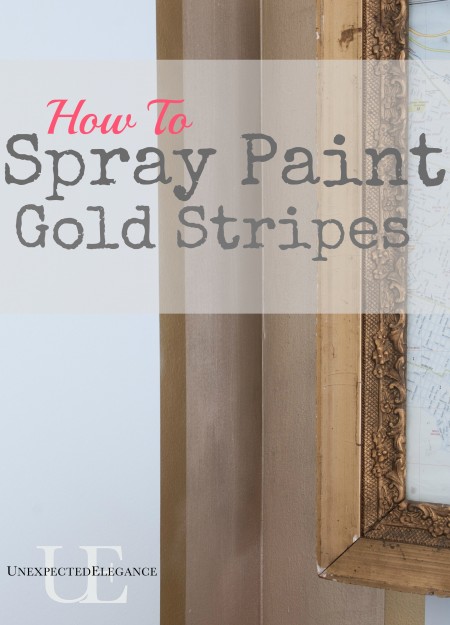 The first question I want to address before I start this post is, "WHY did you use spray paint?"  Well, I tried a few different "metallic" paints, but nothing was giving me the finish I wanted, so I decided to try spray paint.  It gave me the exact finish I was hoping for!
So, here's how I did it:
1.  First, measure and tape the outside of the stripes using Frog Tape.  (I love this tape and would HIGHLY recommend it!  It gives you perfect stripes. 🙂 )
2.  Use a similar color to roll on as a base coat.  I just got a sample for a few bucks in a "gold-ish" color.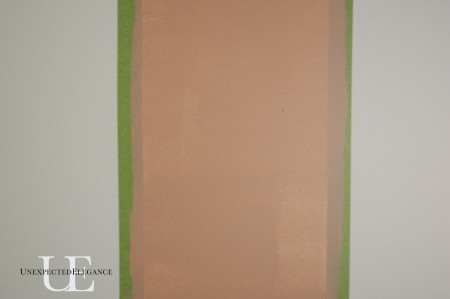 3.  Use craft paper or painter's paper to cover the wall surrounding the stripes and the ceiling.  Also, use drop cloths on all the furniture and flooring.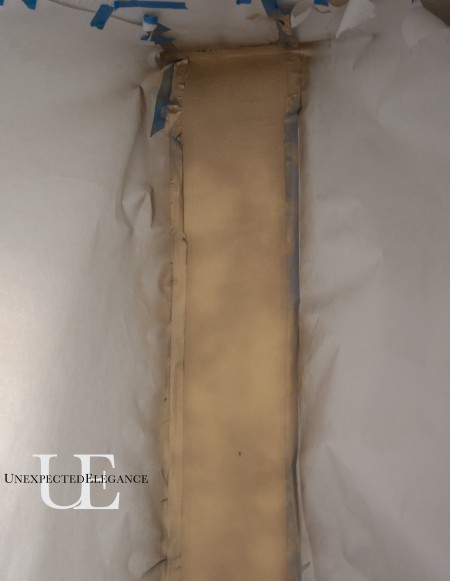 4.  Spray paint over the painted stripe.  (DO NOT remove the tape in-between steps!)
5.  Remove the paper carefully (so you can keep reusing it) and the Frog Tape (don't try to reuse the tape, you want your lines to be crisp!).
6.  Stand back and marvel in the beautiful stripes! 😉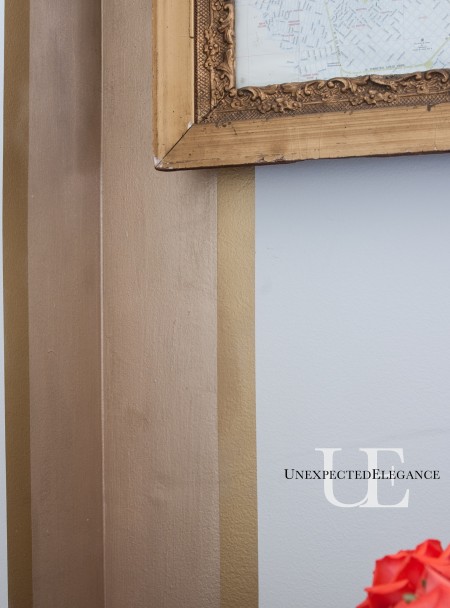 MAKE SURE YOU DO THIS IN A WELL VENTILATED ROOM AND USE A MASK, preferably a respirator!
I got fancy on the corners and used some of the metallic paint to add contrast, so get creative!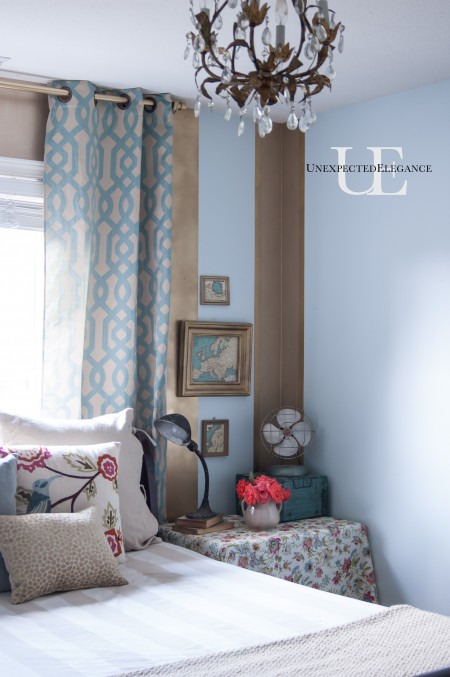 Have you experimented with anything lately?  How did it come out?  I'd love to know!
~Angela
For similar post, click on the pictures below: