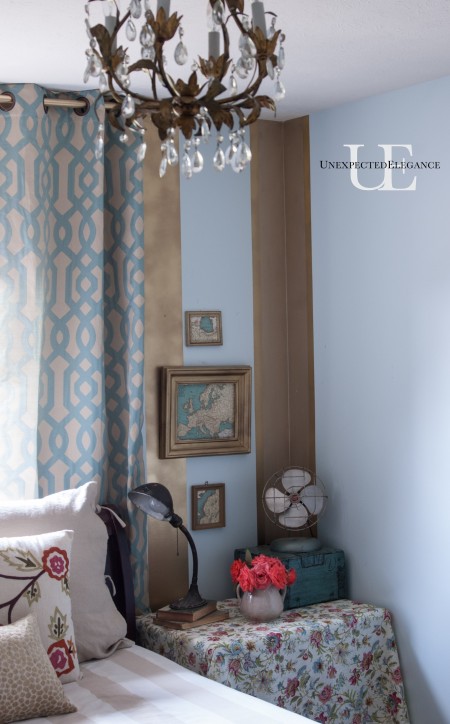 I think this is my favorite room in my house right now! I know it's not going to be for everybody, but I absolutely.positively.LOVE it! (And I hope my guests, like it too! 😉 )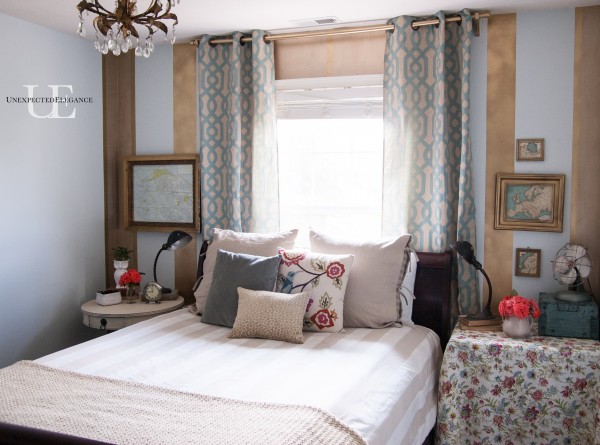 What started this whole process was the chandelier.  I had gotten it a few weeks ago from Habitat ReStore and I was determined to find a place for it.
The guest bedroom is the smallest room in our house and is mostly "bed," so I tend to leave the door shut and pile stuff in it until right before someone is coming to stay.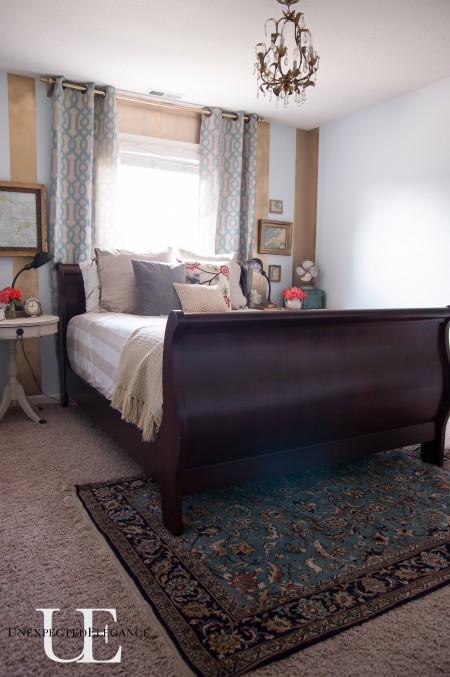 Well, since I had no other place for the new found chandi, this room needed some attention.  The gold finish is so beautiful and it spurred the gold in this room.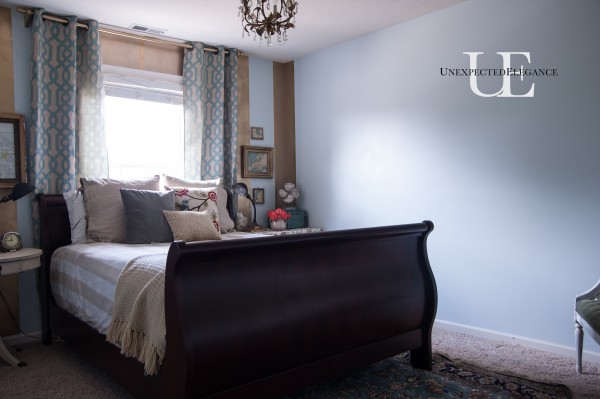 I used accessories from around the house and my studio to polish it off.  My total for this makeover was around $60 and that included the light.
I left the walls alone and just embellished them with the stripes.  The rug was my husband's grandparents that we inherited and I have been trying to find the right space for it. The bed was already in here and was our original master bedroom furniture that we got for our wedding.  The side tables were found at thrift stores years ago. And the curtains were short lived in our living room, until I put in the shutters.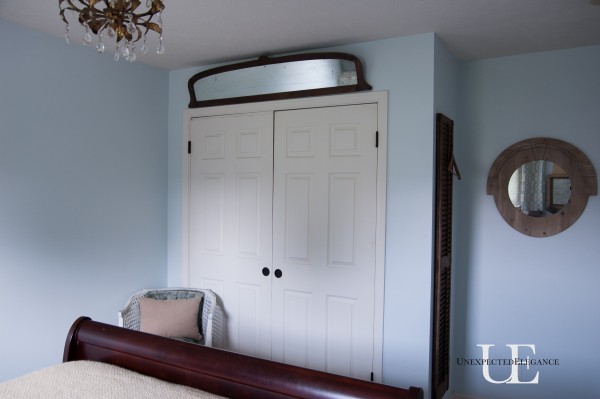 The picture above is the practical side of the room!  The closet doors were originally sliding doors.  My dad  and I trimmed them and added hinges, so they function better for how I use them.  (They are FULL of "stuff."  Things we only use a few times a year and out-of-season clothing)  Since, my guests can't use the closet, I added the old shutter to the wall with some hangers.  The mirror is for when they are getting ready.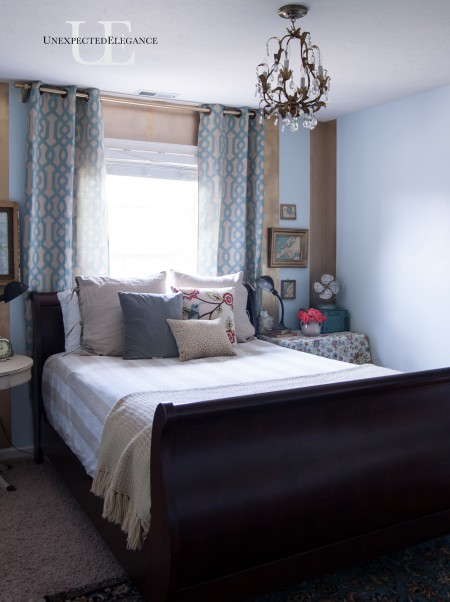 Did you notice the gold curtain rod?  It cost me a whopping $2.50!  It's pvc pipe. 😉  The curtain rod that was originally in this room was too short, so I used the brackets and bought a piece of pvc and some caps, then spray painted it the color of the stripes.
I promise you this room was done on a BUDGET!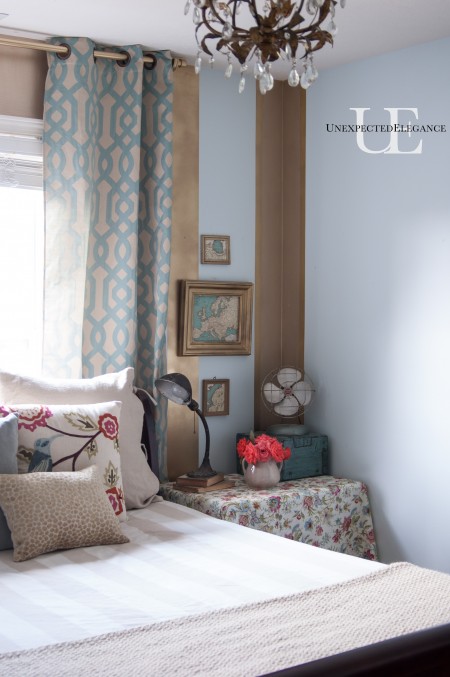 It is now ready for the first guest…who arrives next week! 🙂
~Angela