A few of you had asked for a tutorial for the silverware pendants, so today I thought I would show you how I make them.  Now, by no means am I am a professional jewelry maker!  SO, if you have a better way of doing something PLEASE leave me a comment letting us know.
Here are two different silverware jewelry tutorials.
1. Quote Pendant
Supplies you will need:  stamping set, hammer, scrap of wood, drill w/metal bit, sharpie, steel wool, side-cutters, rubber mallet.
You can find the stamp set at most hardware stores.  I got mine at Harbor Freight for about $10.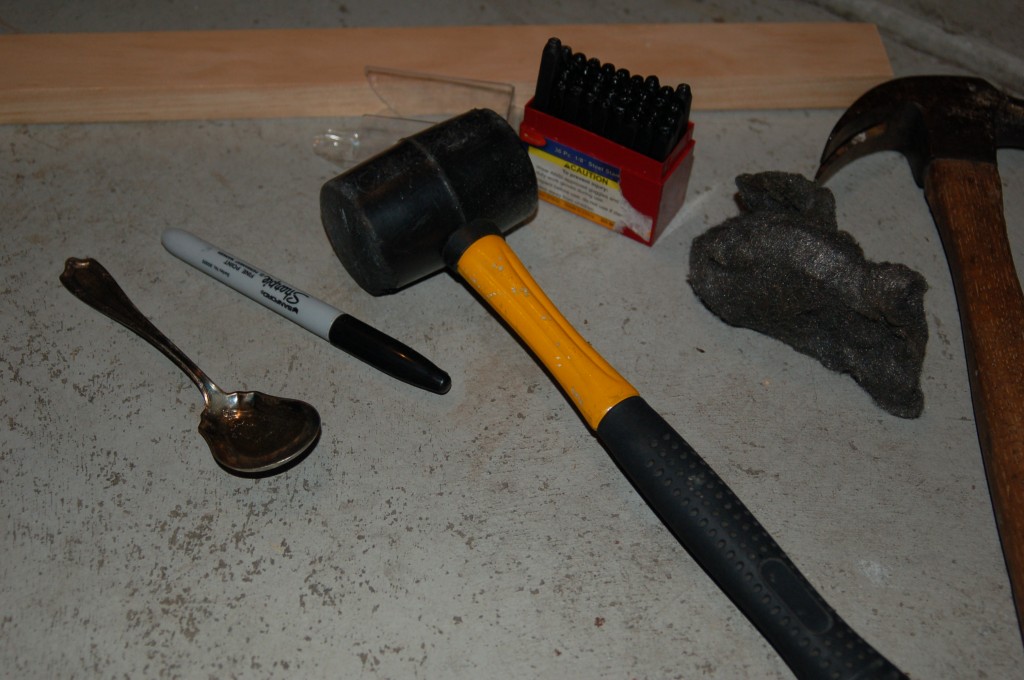 And of course, you will also need a beautiful piece of antique silverware.
The piece I'm using is a serving spoon.  I love the detail on the scoop part!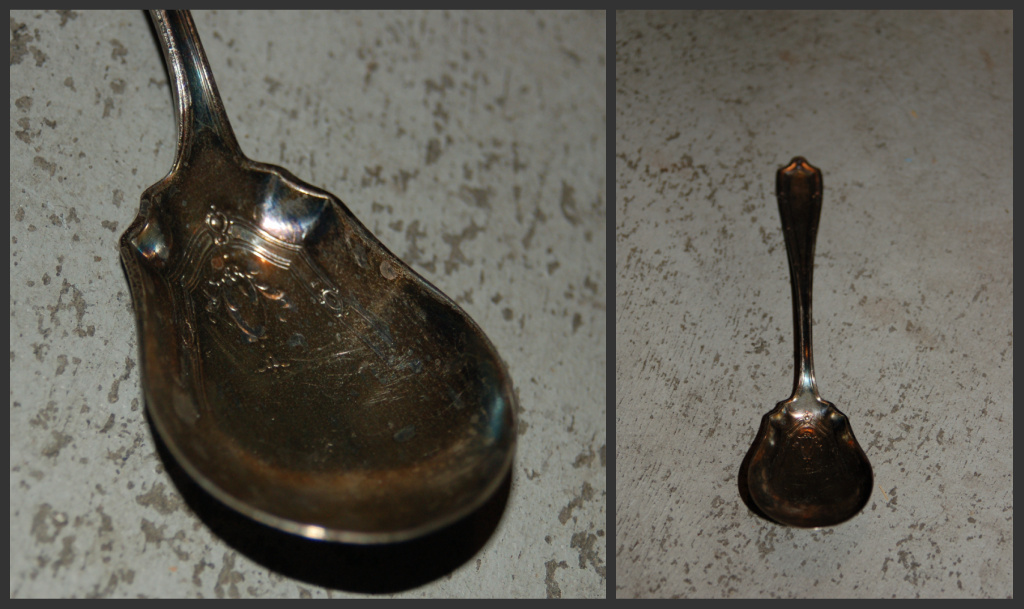 First you need to set the "scoop" flat.  I start by using the rubber mallet and hammering the front.  Then I normally turn it over and use the hammer to finish flattening it.
Once you have it somewhat flat, use a sharpie to mark out where you want the letters.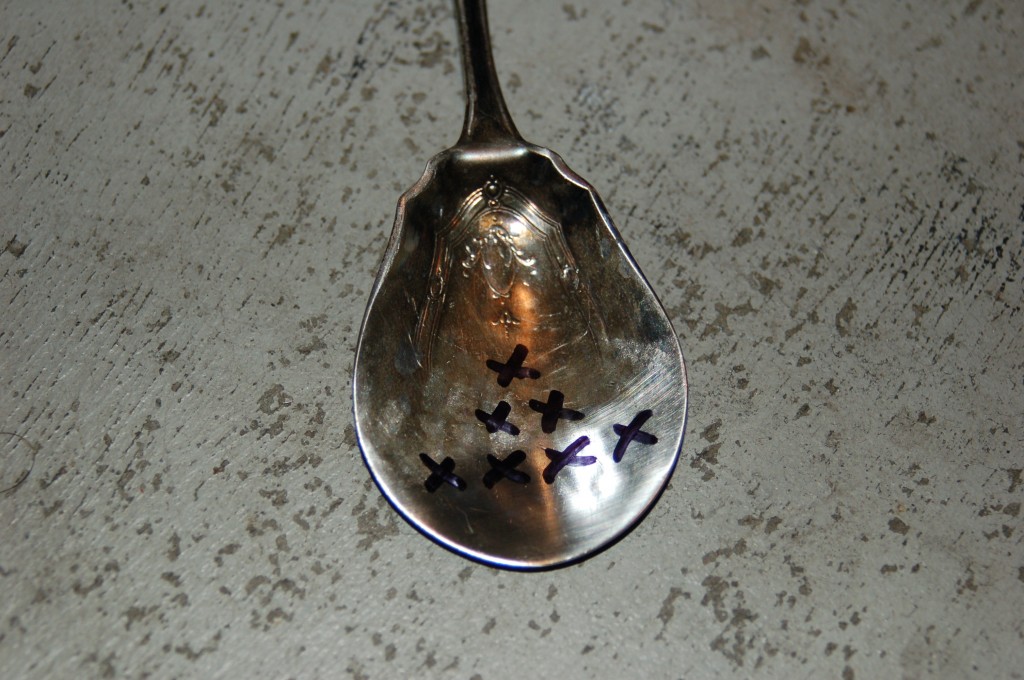 Use the metal stamping set to add the letters.  My suggestion is to practice on a scrap piece of metal first.  You just hold the letter very sturdy (easiest to hold closer to the bottom) and whack it with a hammer.  The thicker the metal the harder this is. This piece was pretty malleable.
To get the sharpie off, use steel wool to buff it off.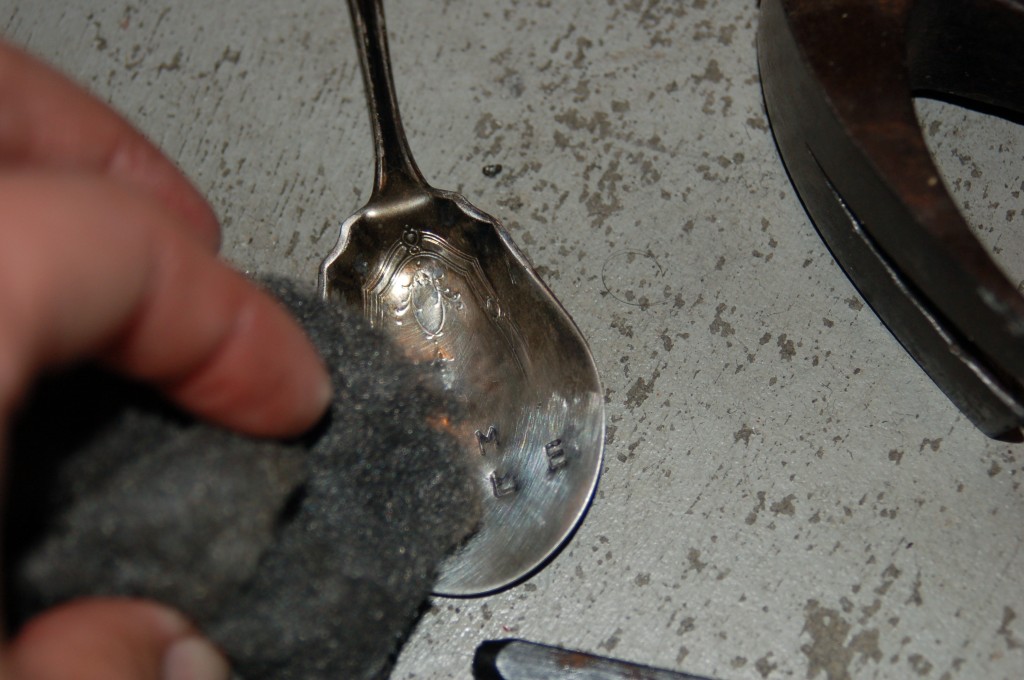 If you want the lettering to stand out a little more, just fill in with the marker then buff again.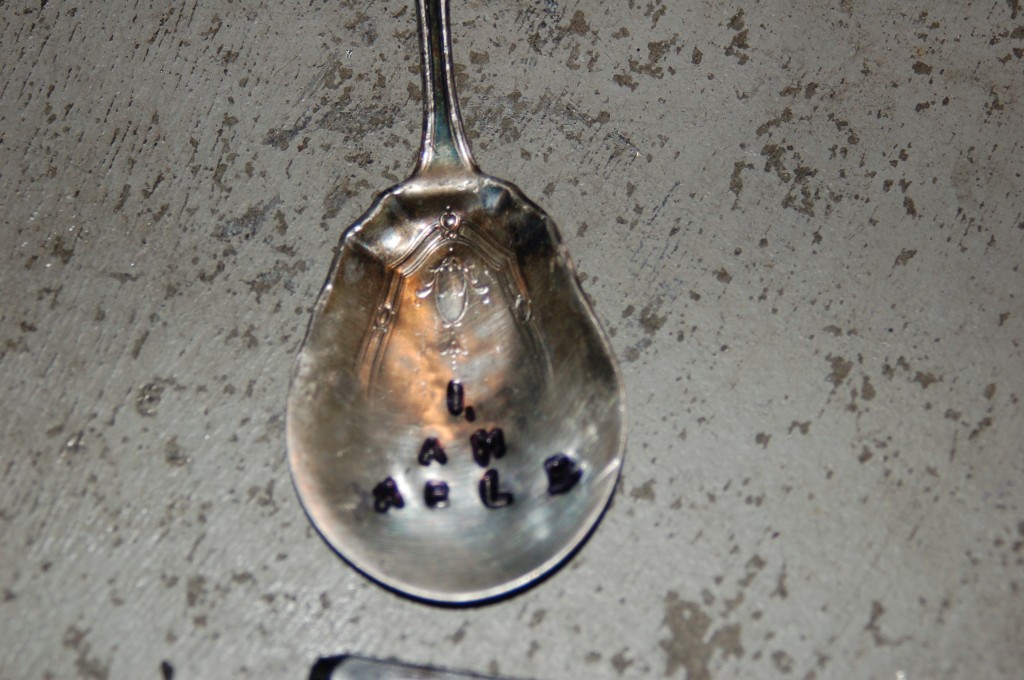 Use the metal drill bit and make a whole to hang it.  This is easiest on a scrap piece of wood.
Now is the somewhat difficult part…cutting the silverware!
The best solution I came up with is using side-cutters.  The thicker the metal the harder.  You just have to keep working it until you have it scored well.  Then hold the piece steady with the side-cutters on the finished area and use another pair of pliers to break it off.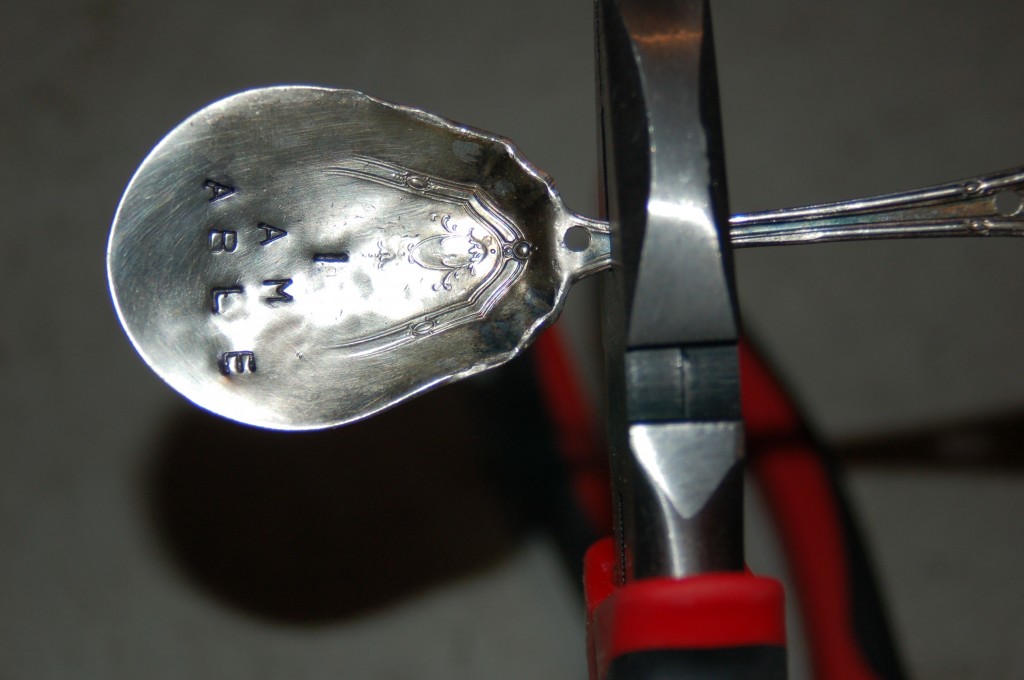 Make sure the whole is fairly close to the top, so the "o" ring you hang it with will fit! 😉  I made this mistake TOO many times.
To smooth out the edge, I just scrape it on concrete.  It will work like a grinding stone.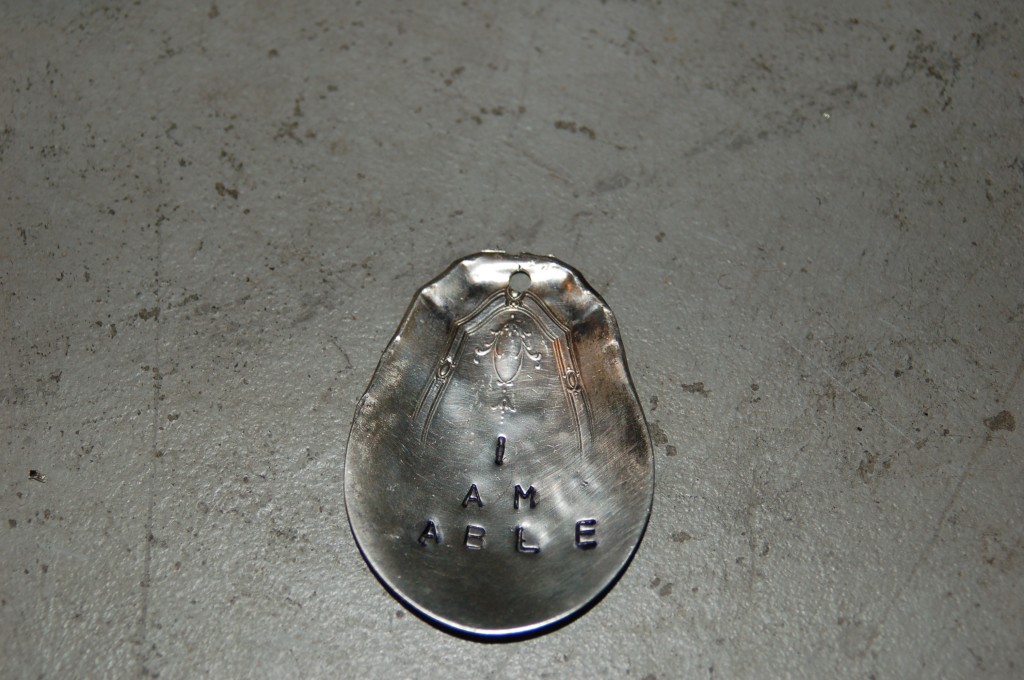 You can use it as a necklace or key chain!
I added a little pearl for a little something extra.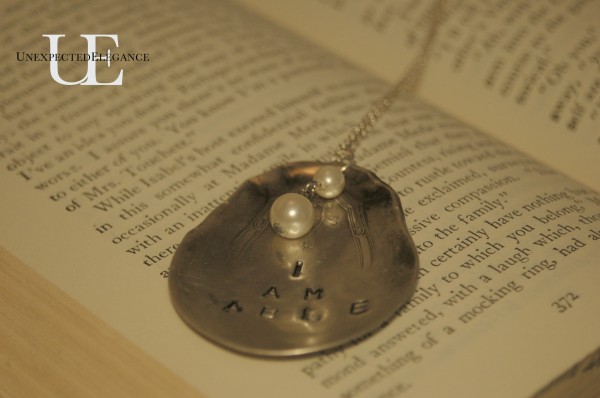 2.  Pendant
Supplies needed:  drill w/metal bit, side-cutters, piece of silverware and a scrap of wood.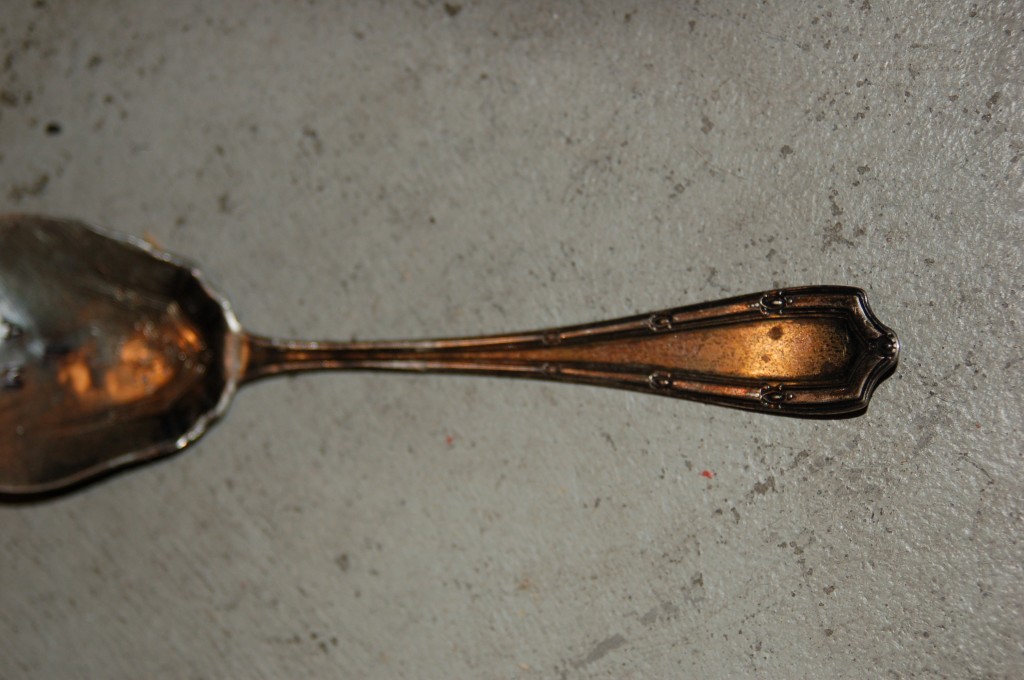 Start by making a whole where you want the top to be.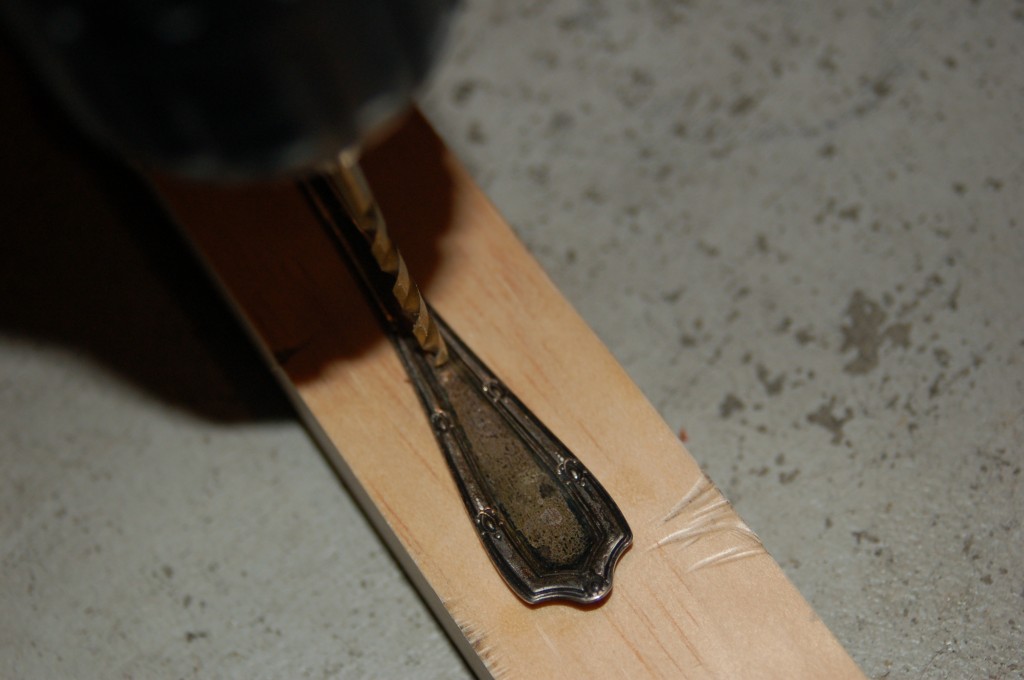 Just like the above tutorial, use the side-cutters to score and "break" the metal.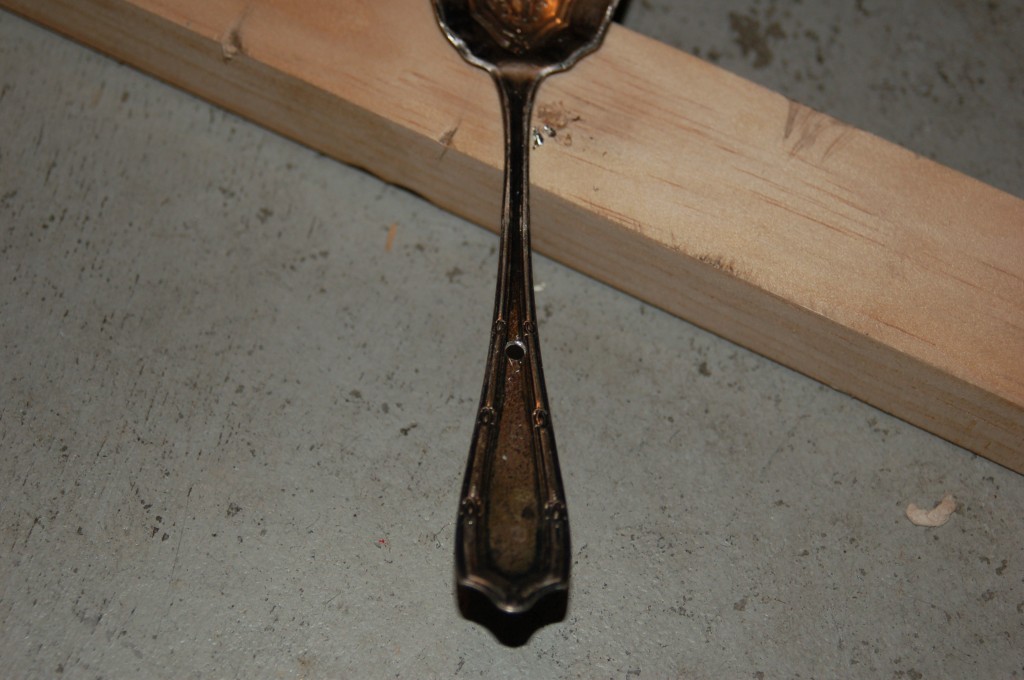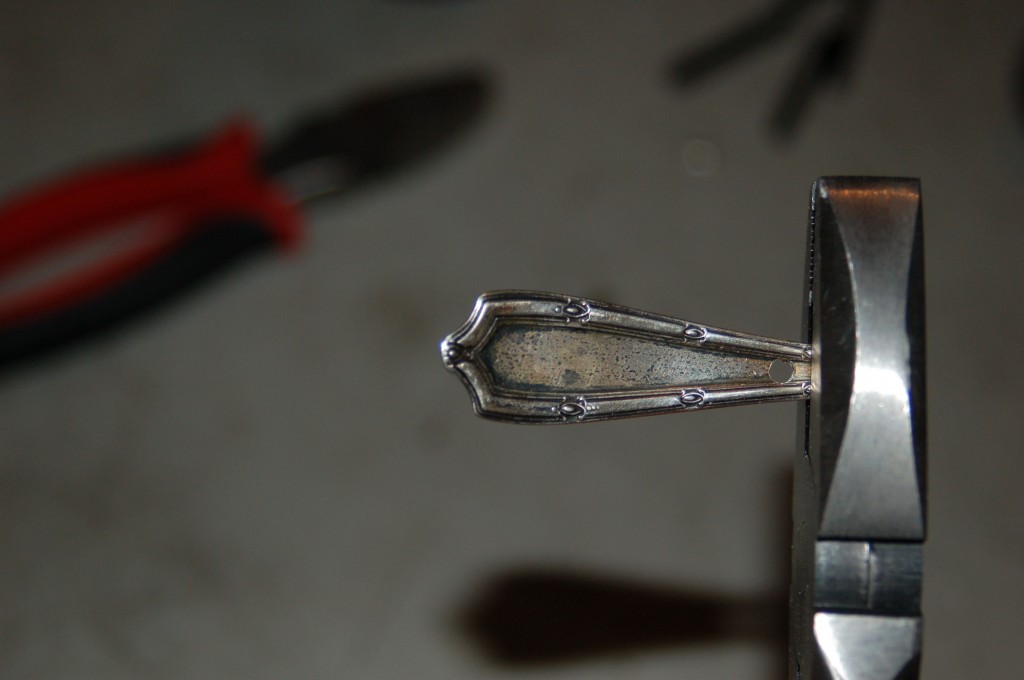 This type of pendant is fairly easy to make. I added a pearl drop on this one too!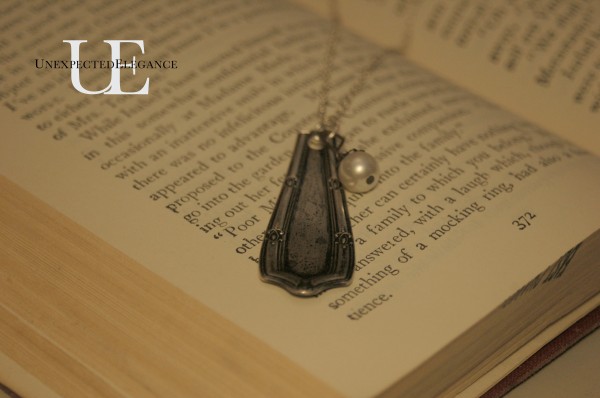 ~Angela