I wanted to first say "Thank YOU!" to everyone who joined the Transfer Link-up Party. There were only a few of you so, I'm glad you shared a few of your projects.
Here are some of the highlights…
Pam at Our Adventures in Home Improvement shows us how to transfer using Mod Podge.  This is such a great project!!!
Alright…so, Lesa  at Home Frosting is a pretty crafty woman!
(BTW, she had come up concept of using freezer paper to transfer a while ago….I'm a little behind!) 🙂
She took an old, falling-apart nightstand and transformed it using paint, burlap and a transfer.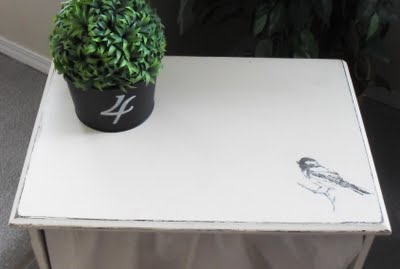 And last, but certainly not least, Larissa Hill Designs took inspiration from one of her favorite Etsy shops to create a gorgeous pillow.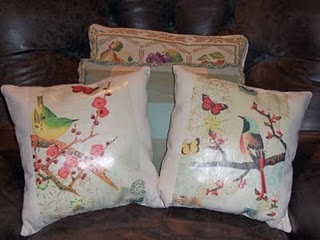 THANKS, LADIES!!
*****
I'm beyond busy these days.  I started on my dining room table today (in-between working on projects for Horton's).  The zinc for the top was delivered last week and BOY is it intimidating.  I am questioning my rationale for this project!?!? I know it will be great , but the scale of this project is what is freaking me out a little.
On another note, I'm headed to Columbus, OH this weekend for the Country Living Fair!!  I'll be sure to post lots of pictures.
See you all again soon.
~Angela