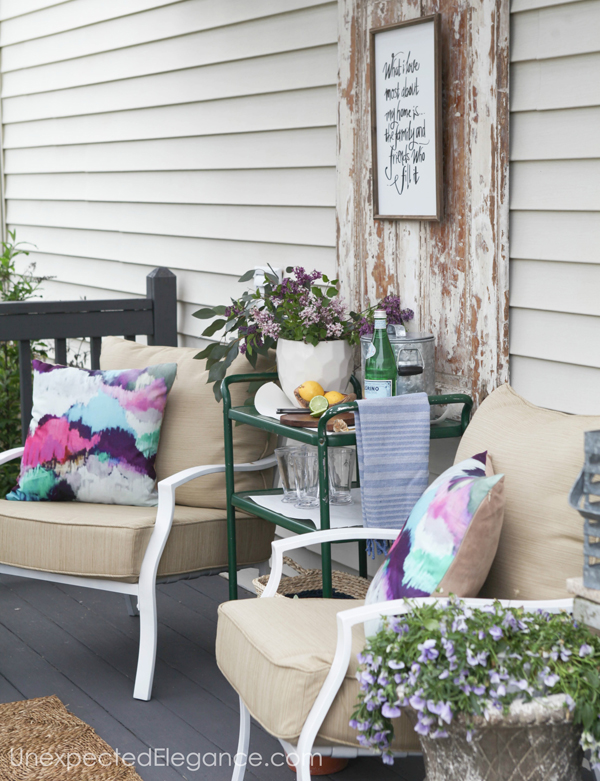 Holy cow, the weather in Indiana has not felt like spring, lately!  We have had a lot of rain and some down right COLD days.  On a positive note, my yard is green and my plants are exploding.  I couldn't take it anymore, so regardless of the cool temps yesterday, I spent some time outside fluffing our patio…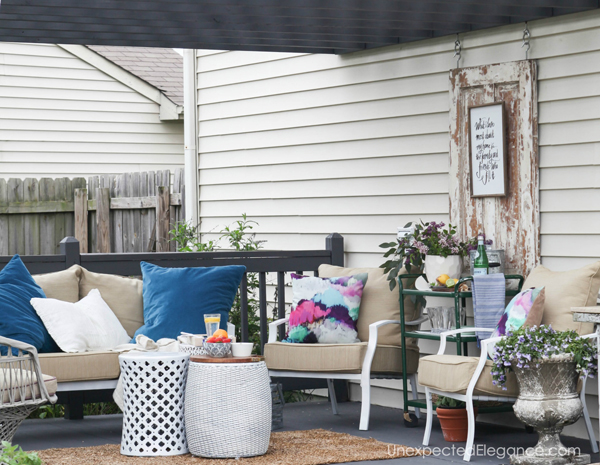 We refinished our back decks last fall, and I loooove the new charcoal color.  (You can see how we did it HERE.)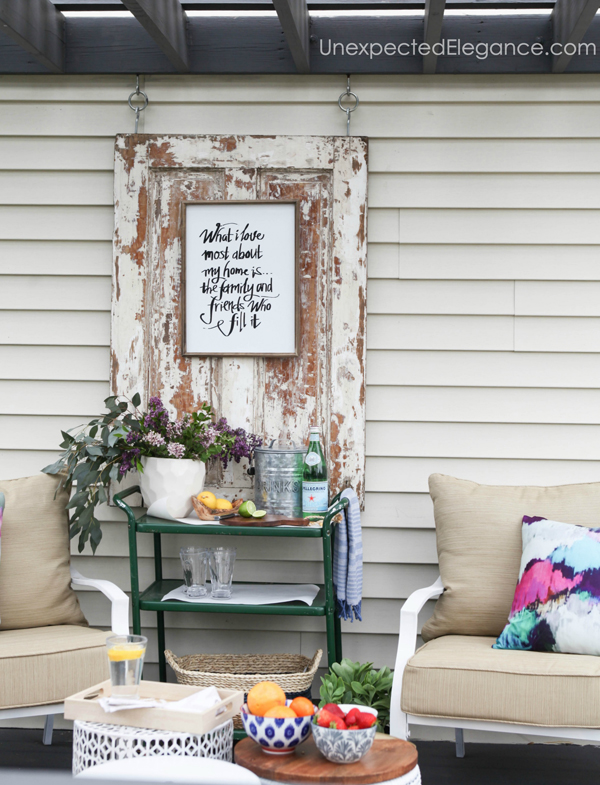 I also gave our patio furniture a little facelift last year.  Here's what they looked like BEFORE.  I got this furniture about 5 years, from Walmart on clearance.  Honestly, it has held up amazingly.  I think I paid $125 for all 3 pieces!  I really want new furniture but I can't justify spending money on something that really doesn't need replacing.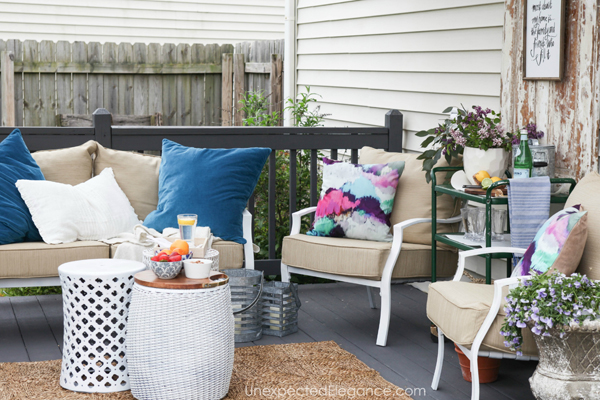 I spray painted the frames a bright white to contrast with the new deck color, then found cushions at Lowe's.  The cushions would have costs almost as much as new furniture, but I found them at the end of last year on clearance…pure luck.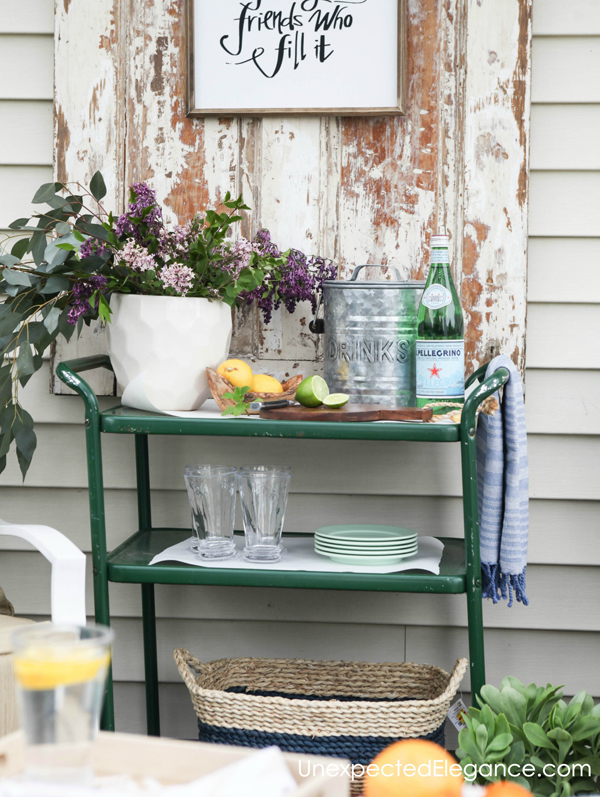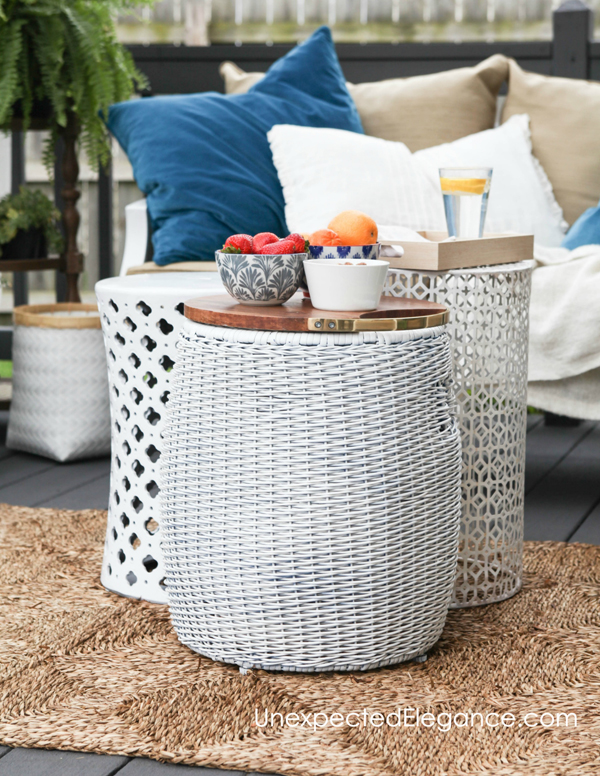 My old coffee table was on it's last leg, so I opted to use three small tables instead.  Again…spray paint tied them all together!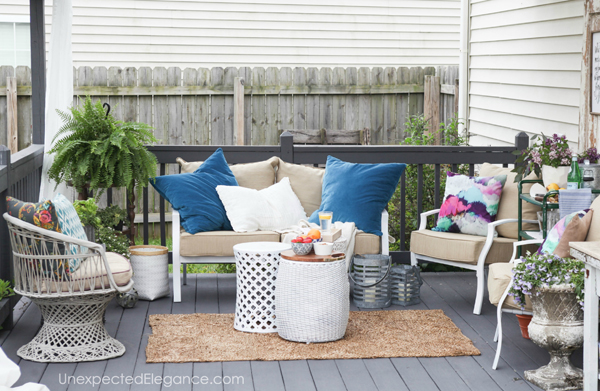 My favorite area is the "bar".  It's an old cart I found a few years ago, but is the perfect size for the space.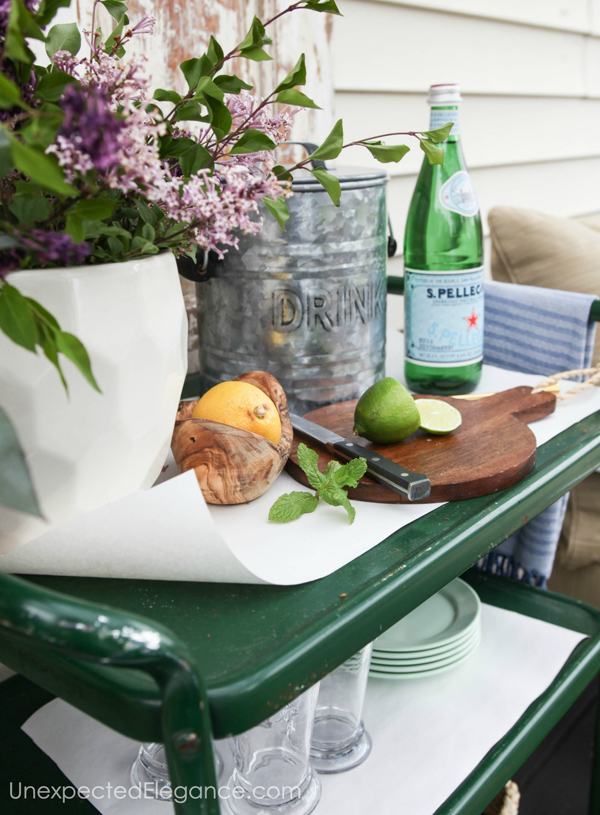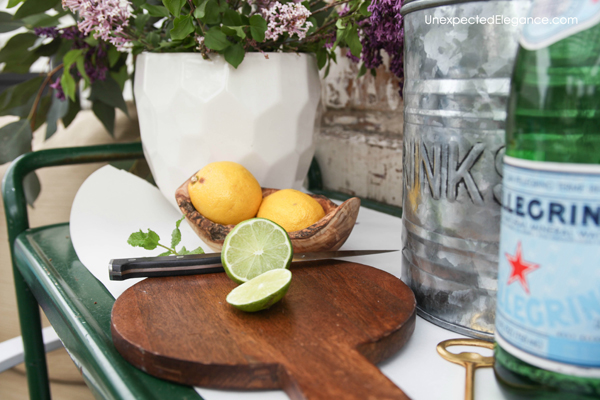 Our vinyl siding doesn't make it easy to add any vertical decor, so I hung part of an old door from the pergola.  You can find the quick tutorial HERE.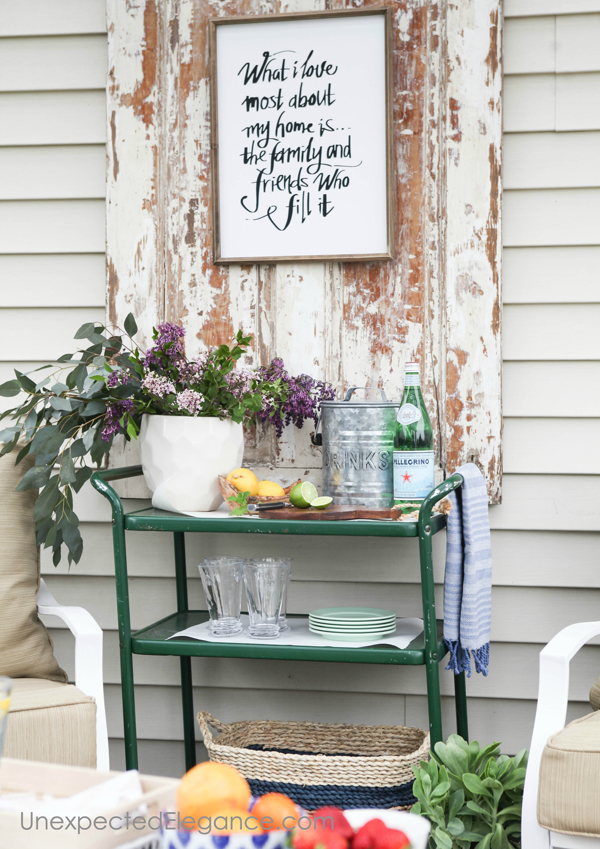 I had to show you this last picture… We adopted a 10 year old Labradoodle a few weeks ago, and he is the sweetest (best) dog!!  He follows me around and had to be part of my photo shoot.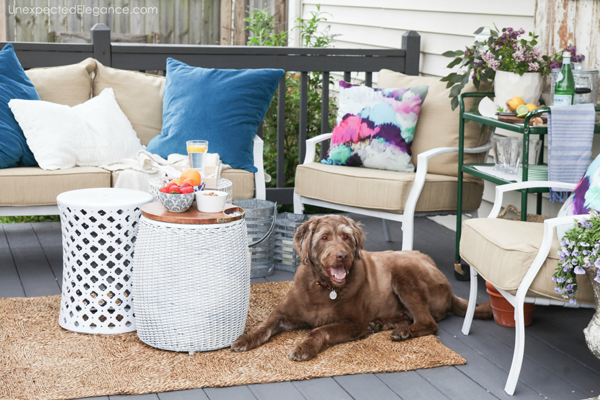 I hope you are having nice weather and are able to enjoy some time outside!
I've put together some similar items for you to create this look in your home:

For tips to update your patio, check out this post:  6 WAYS TO UPDATE A PATIO