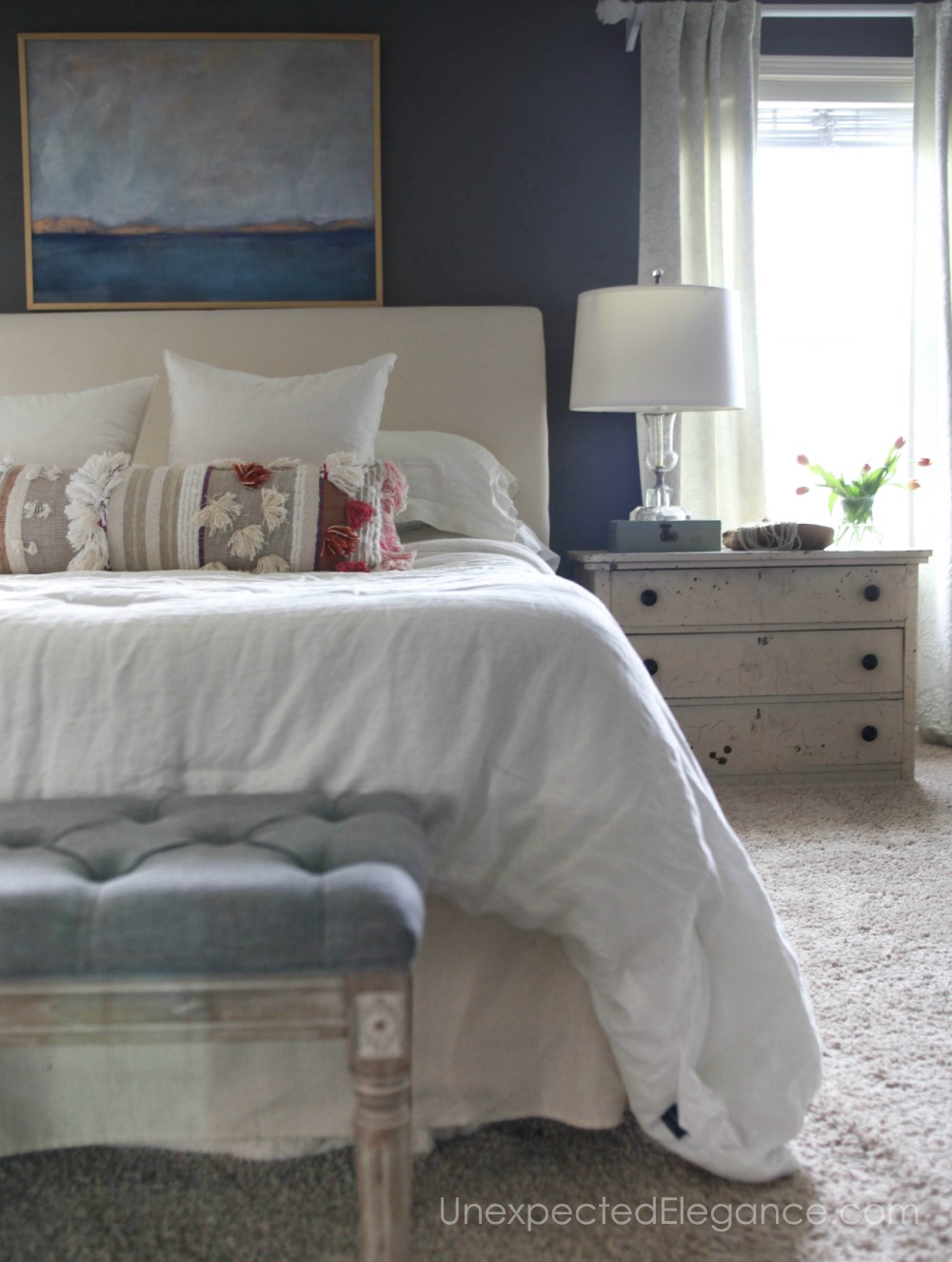 My master bedroom had become a "catch-all" space over the years.  Things that didn't have a home in any other part of the house, somehow found their way into here (treadmill, office supplies, left over decor…).  I did a makeover a few years ago (you can see it HERE), but hadn't really touched this room since.  Two weeks ago, I had enough.  I decided it was time to clean out the room…and ,well, that made me want to give it a little update.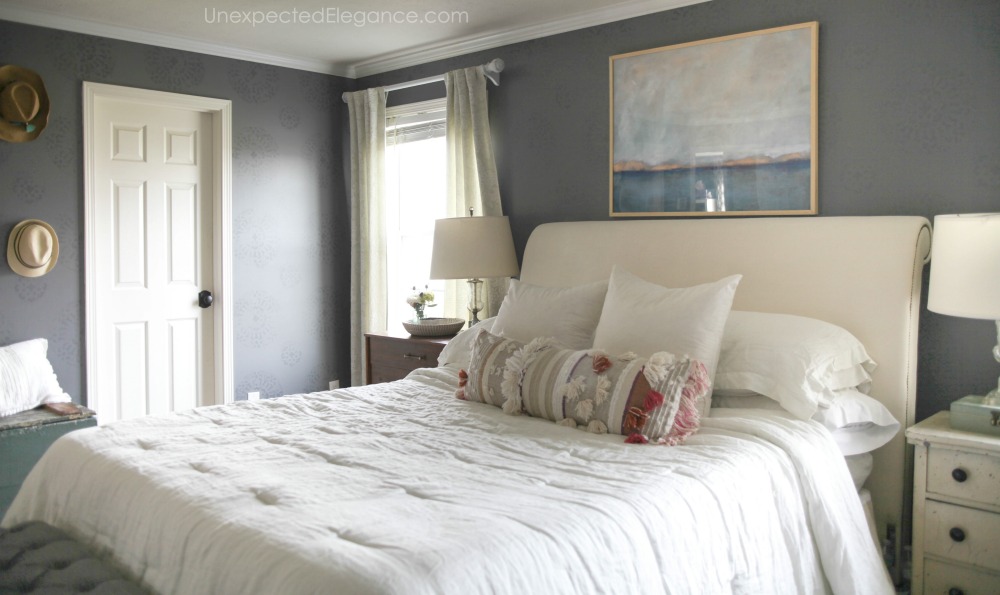 I have some other projects going on, so I didn't have a budget for this room.  The only thing I bought for this master bedroom refresh was the bench at the foot of the bed.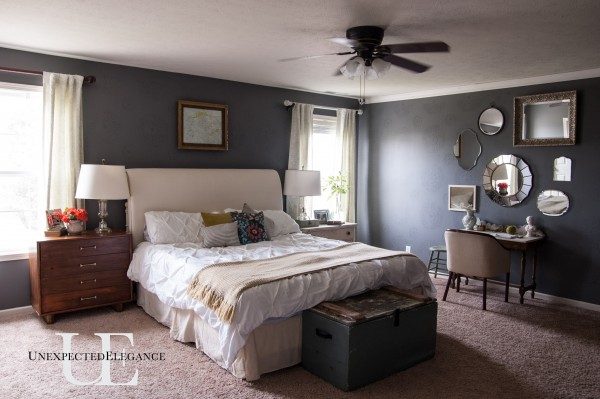 The picture above is a CLEAN version of the BEFORE.  (It was a lot messier to start, and there was a treadmill beside the desk!)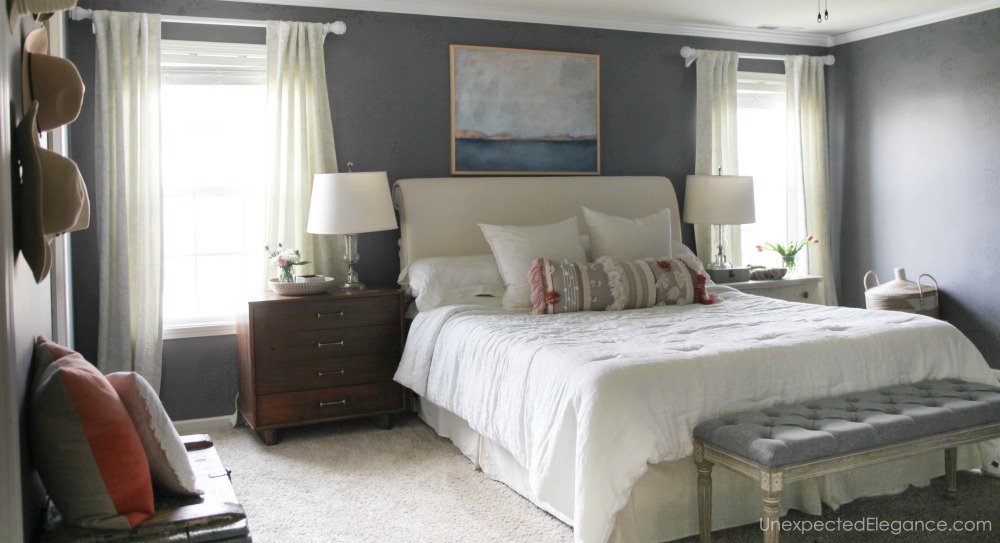 The biggest impact was just getting rid of the clutter, treadmill and desk.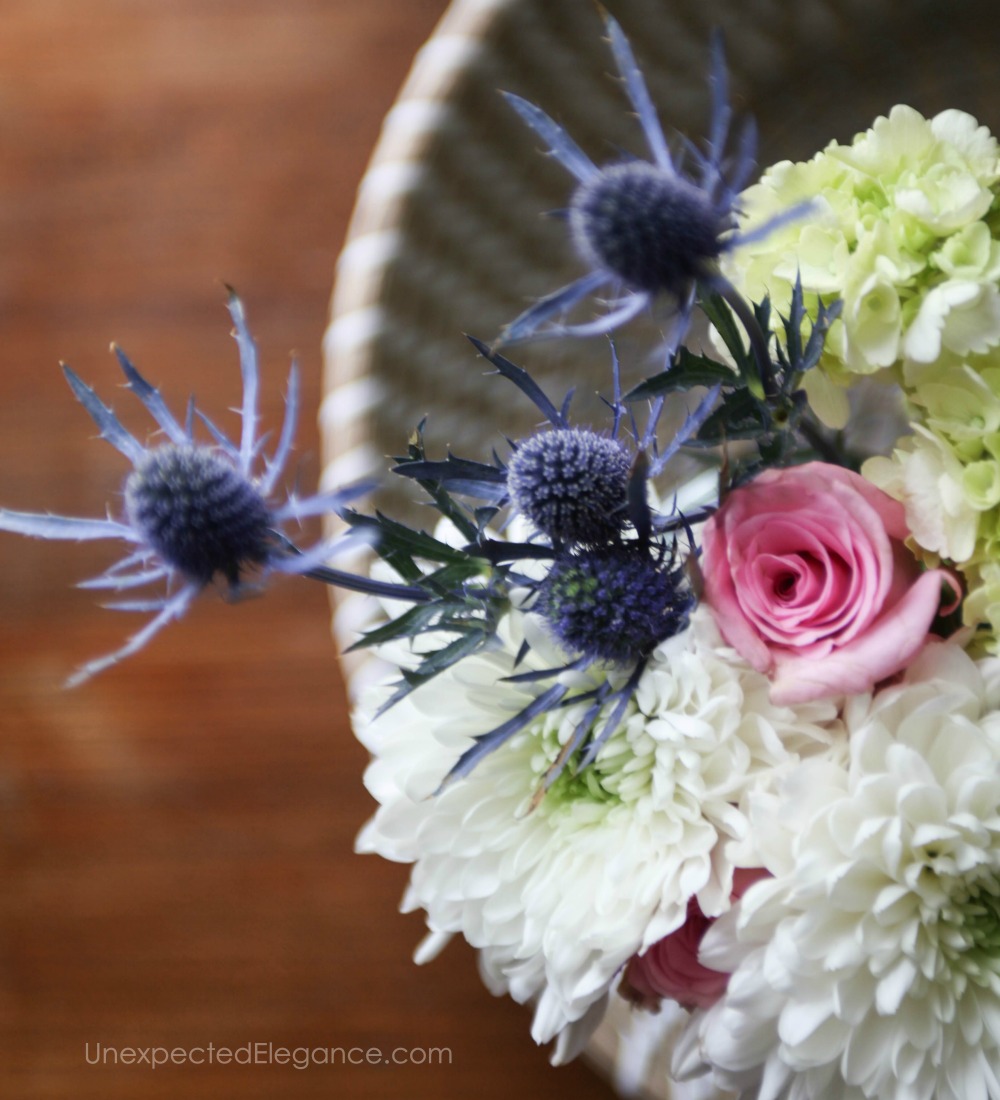 The picture above the bed is from my Home Show space.  It's from Minted.com and you can find it HERE.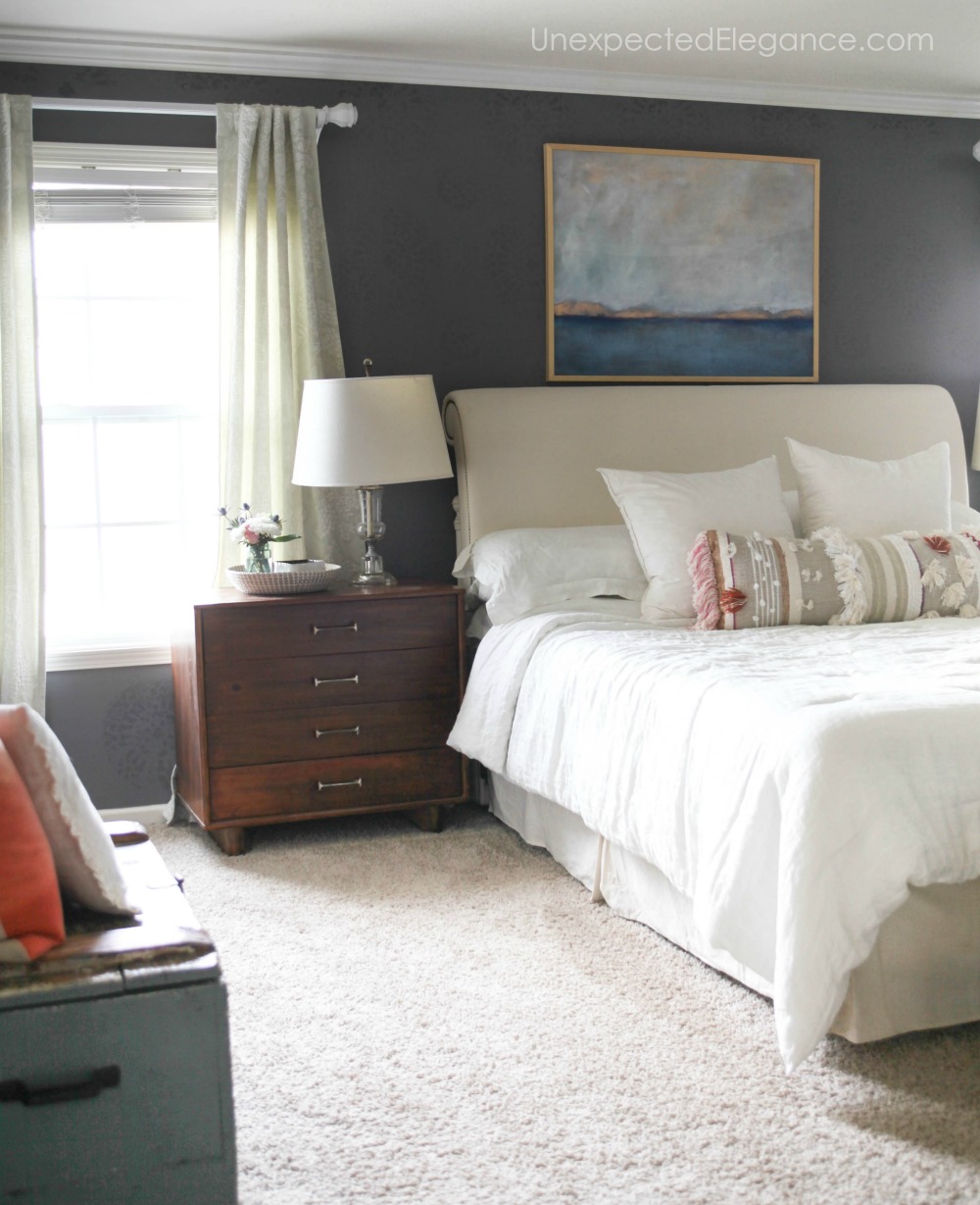 My side tables and bed stayed the same.  I changed out my bedding last year and got the large pillow for Christmas.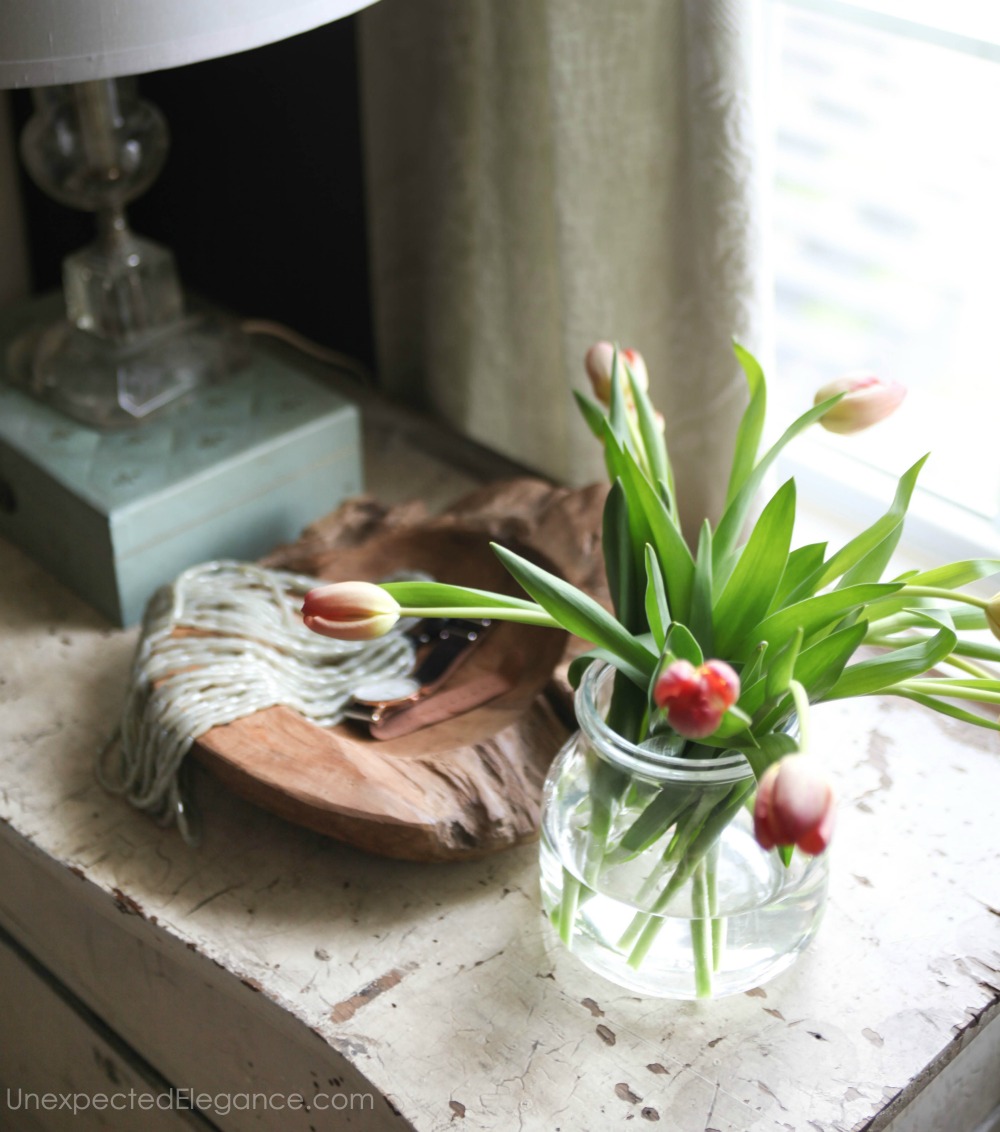 The chair was downstairs in my office and rest of the items I just moved around in the space.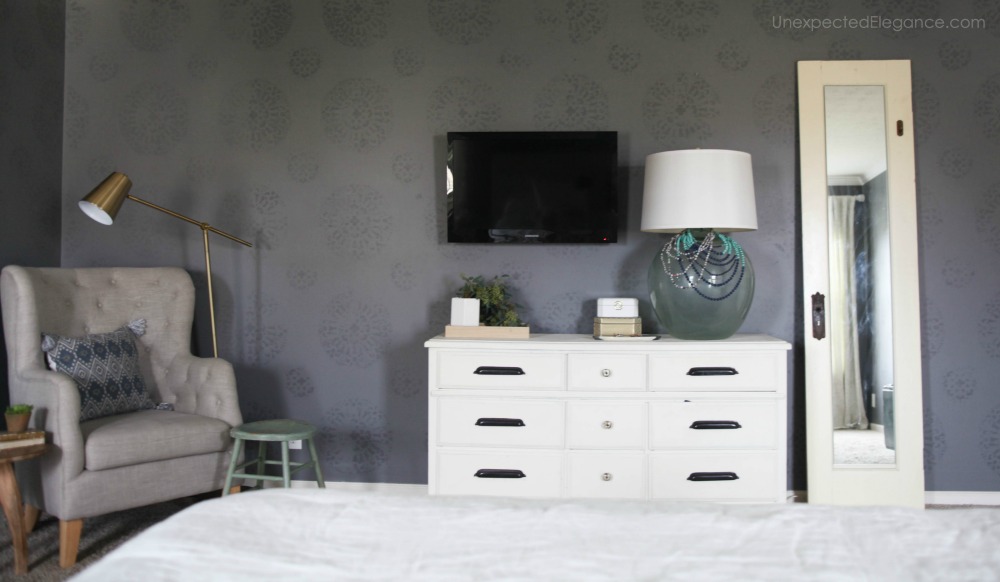 Here was this side of the room BEFORE.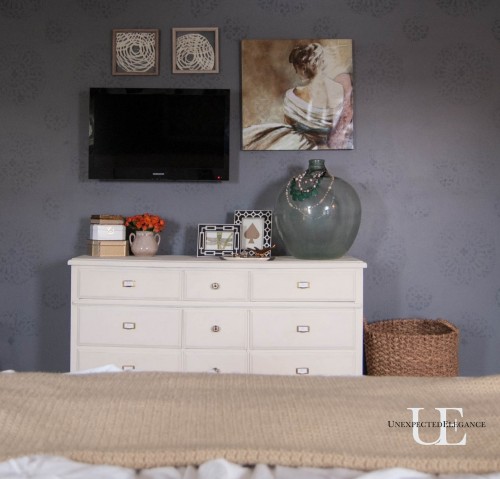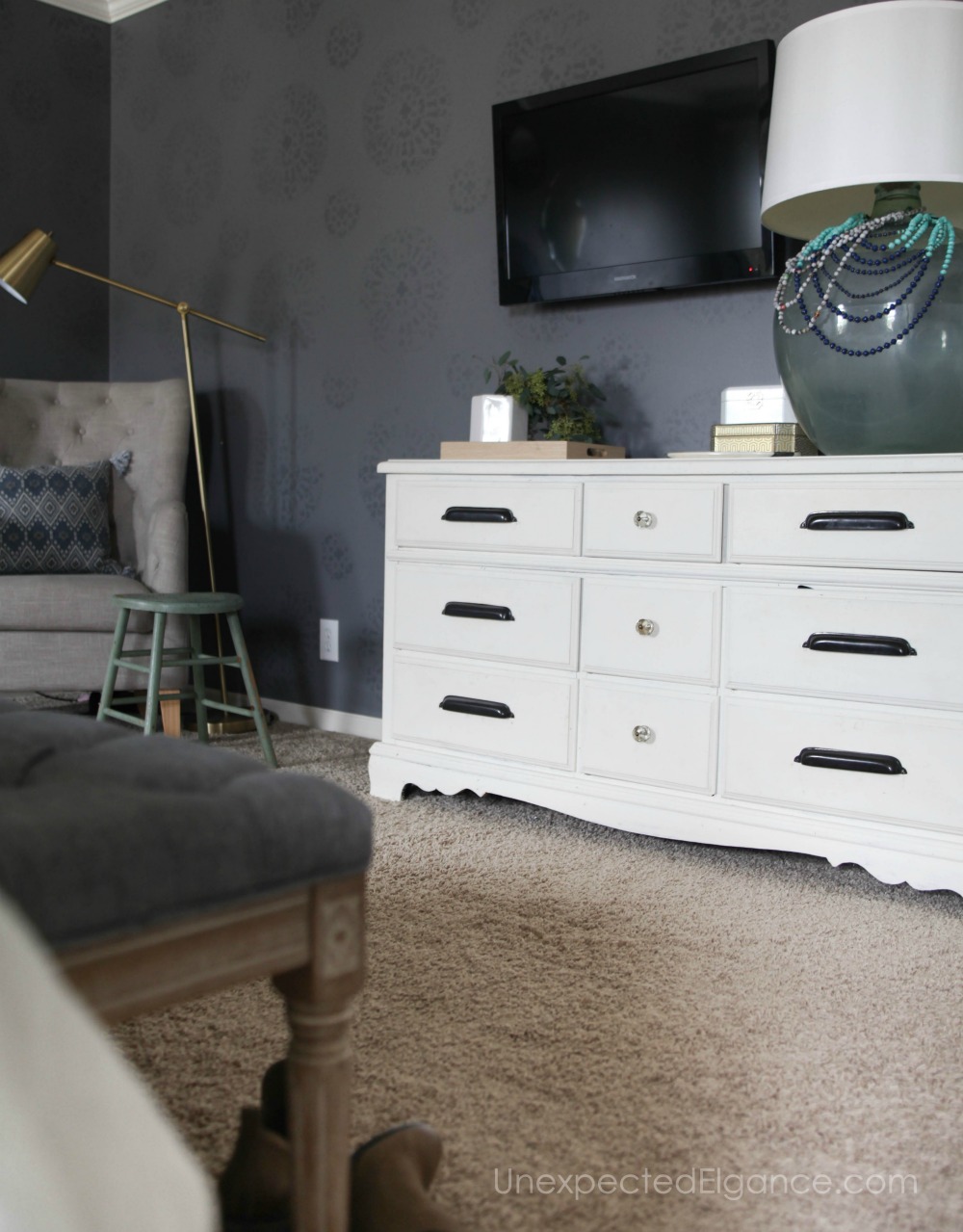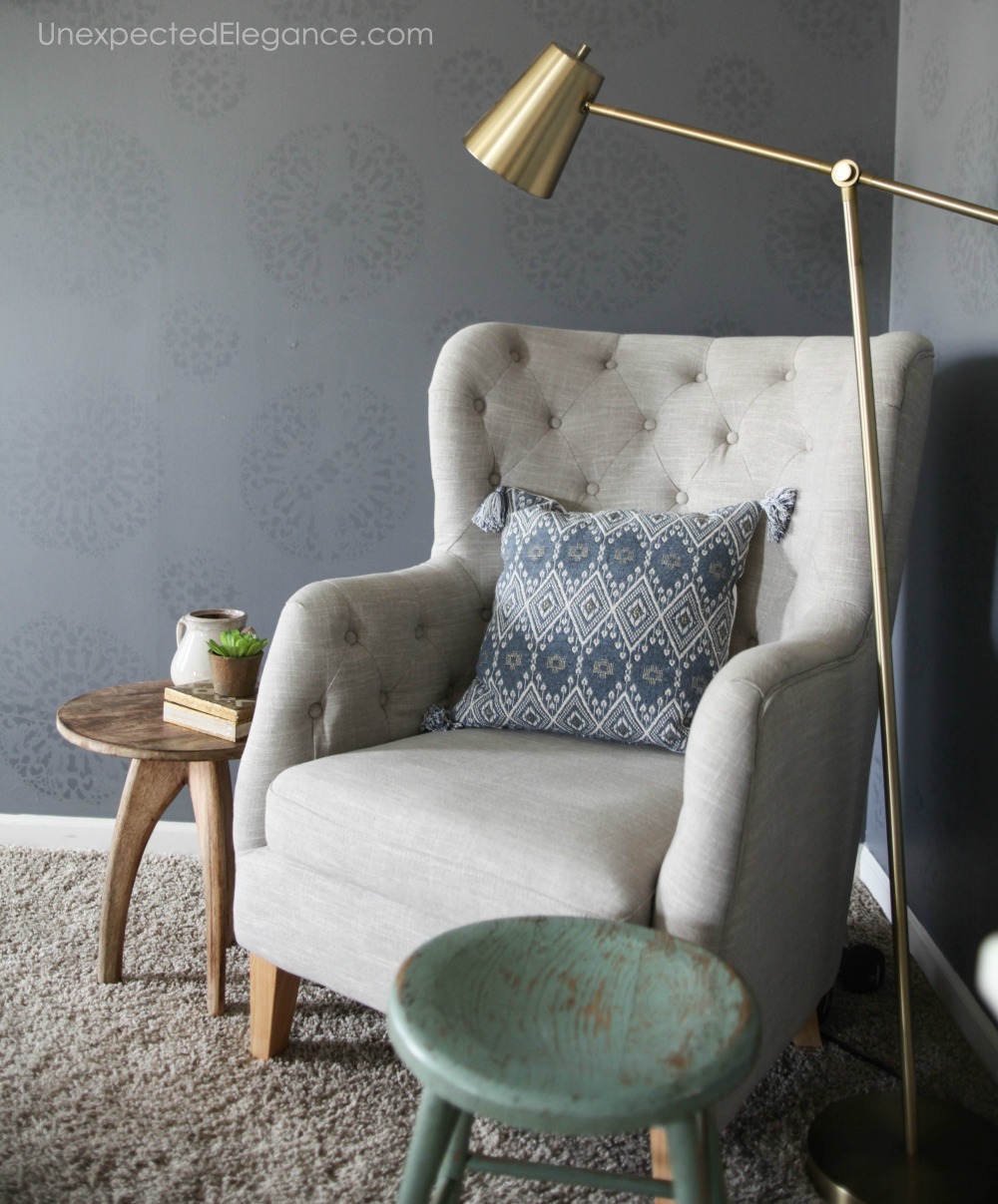 Confession:  The "lamp" isn't actually a lamp yet.  I added the shade to a large jar to see if I liked it and I think it works great.  Now I just need to add a light kit to it, so it's functional.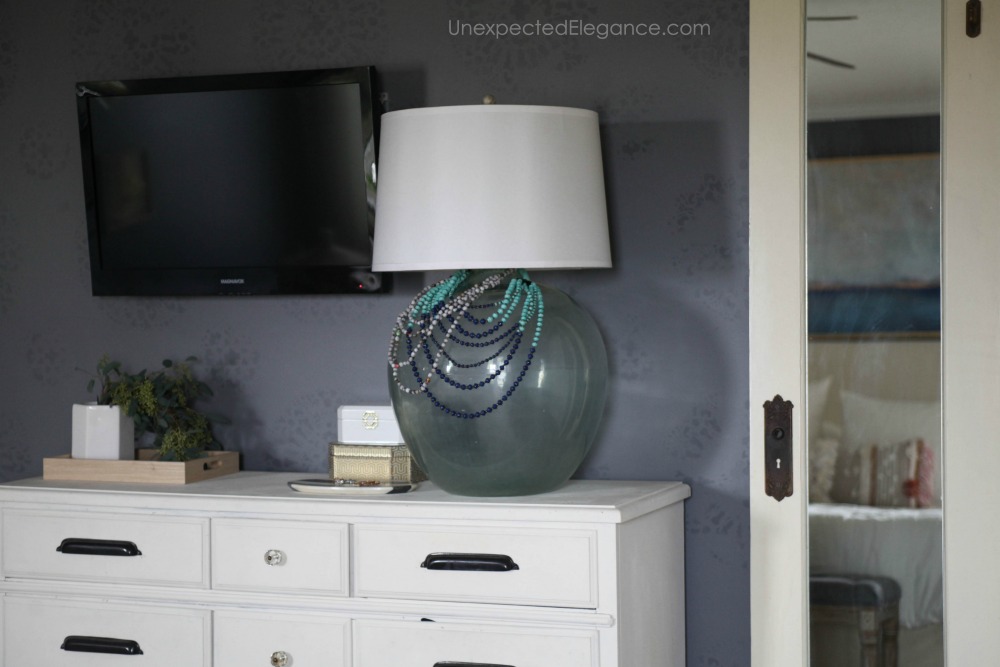 The tall mirror was a DIY project that you can find HERE.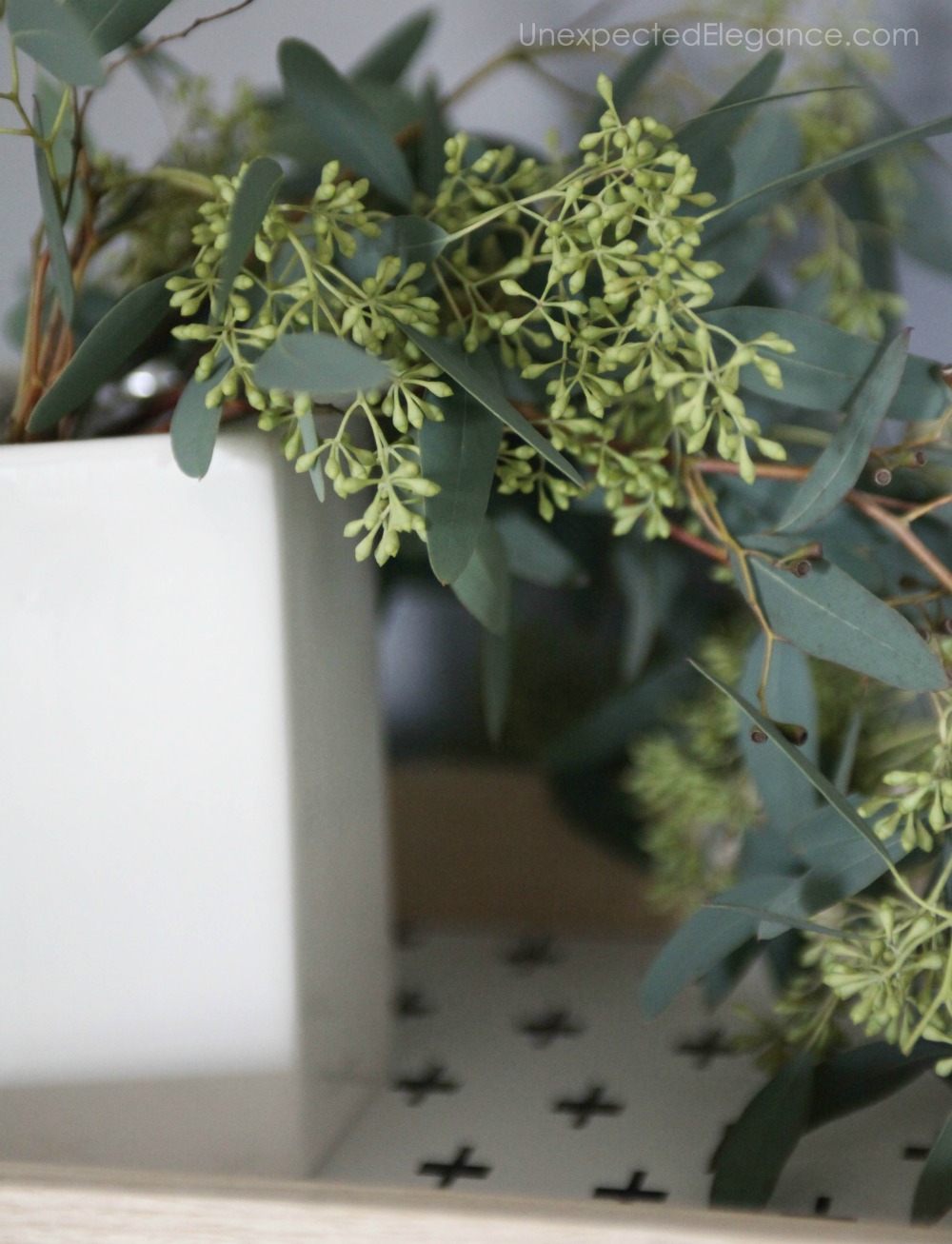 I love displaying my necklaces.  They serve as decor when I'm not wearing them…the best of form and function!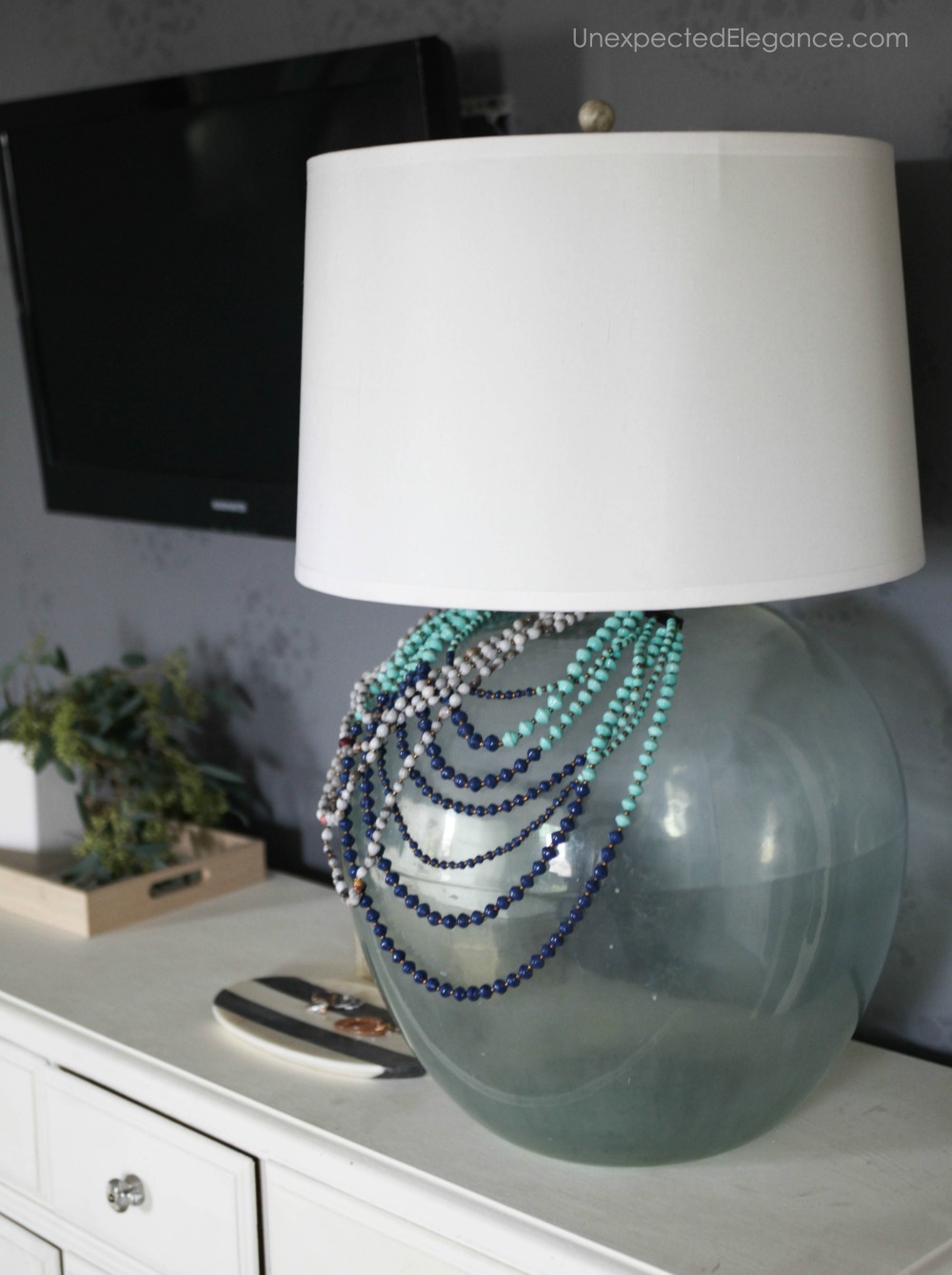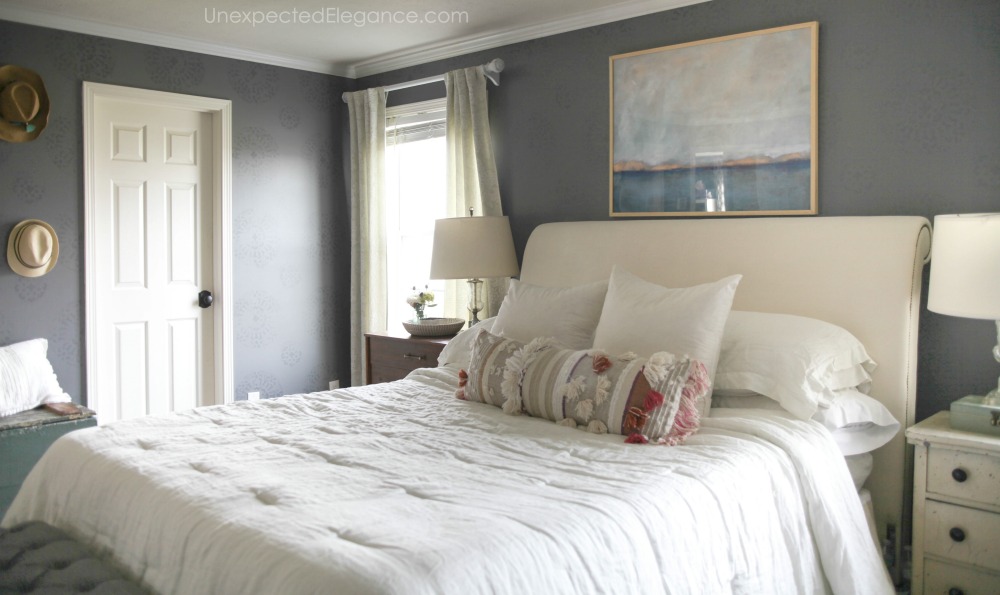 I have a pretty big hat collection, so I decided to use some of them as "art".  Just a few nails and I was done.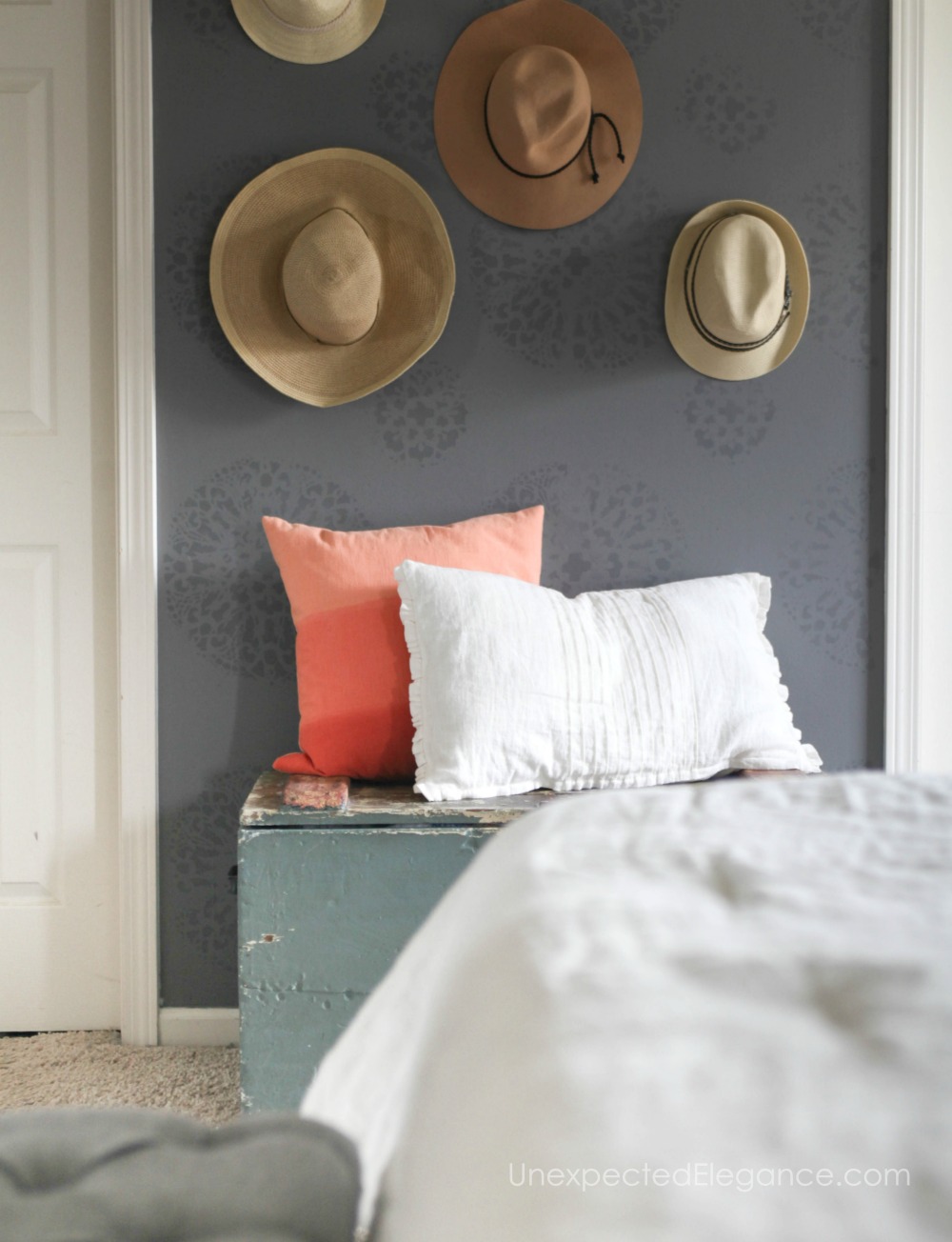 Here's the BEFORE of this area…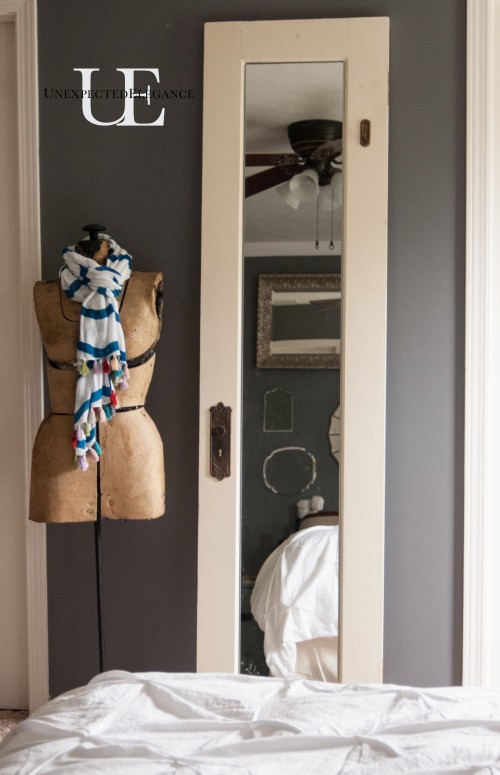 The walls are a tone-on-tone stencil.  (I did a tutorial HERE.)  I still like the color, but all the trim needs to be repainted so I'm afraid that might mean repainting the walls too.  I'm not ready to tackle that project yet.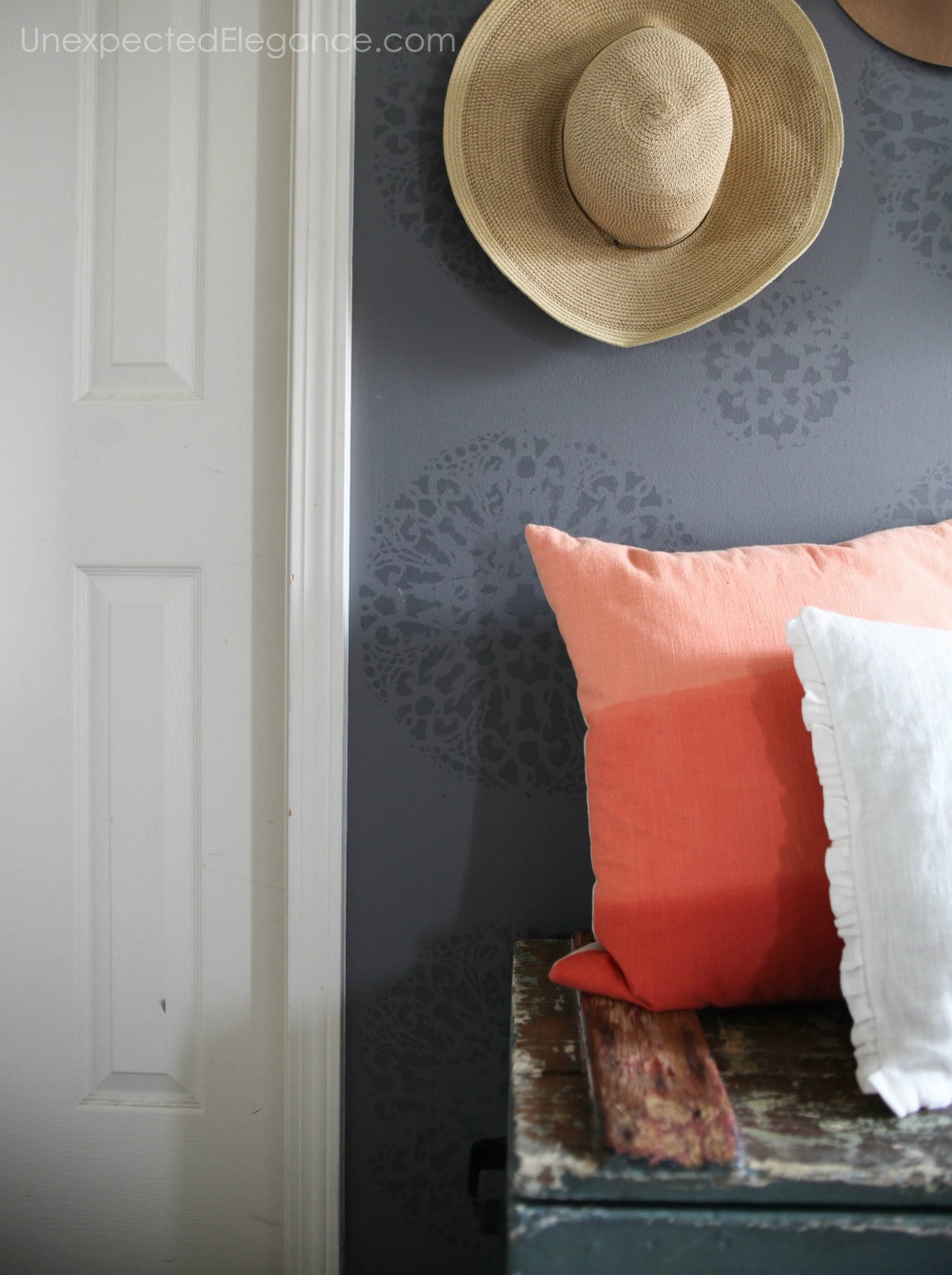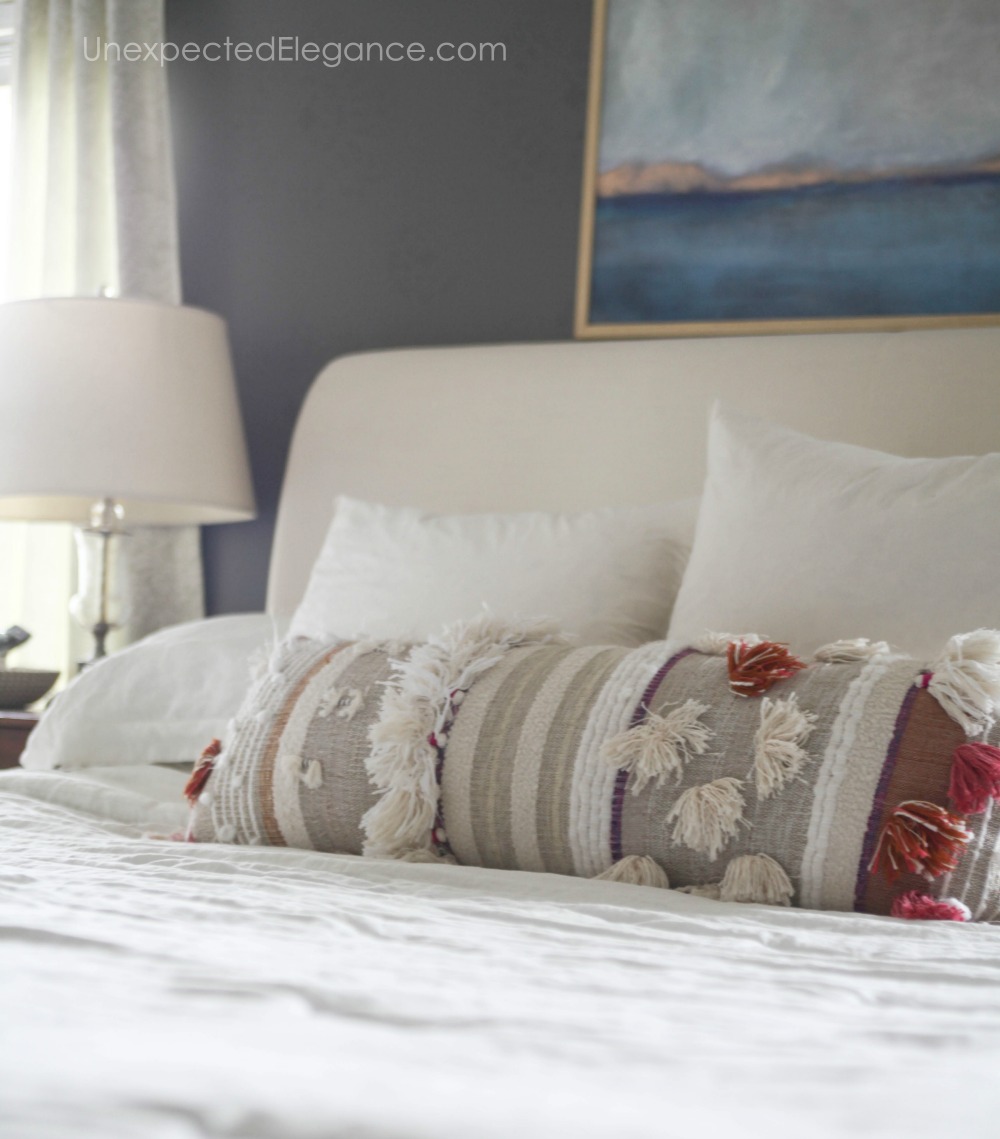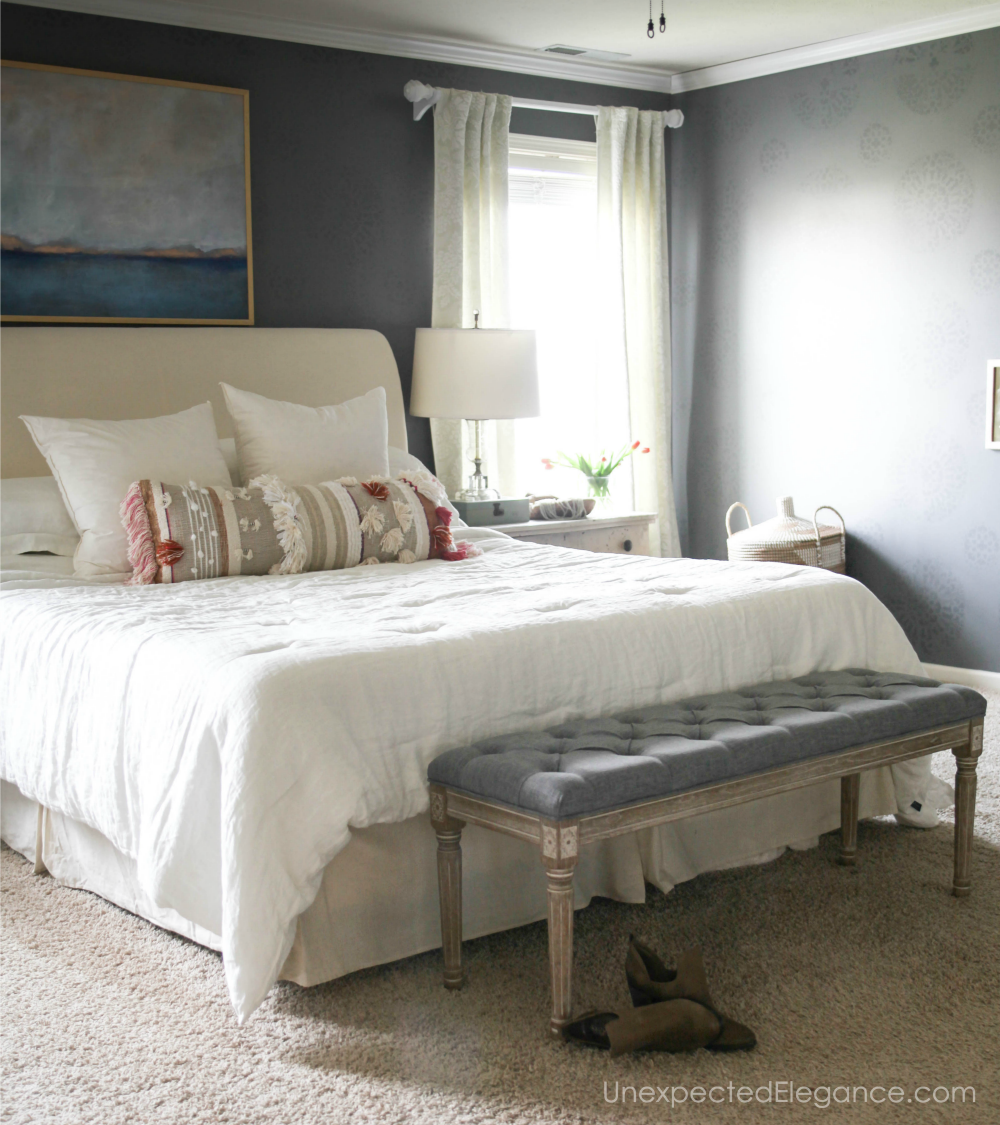 The large wall that had the desk, still needs something.  I haven't taken down all the mirrors, but those will get moved eventually.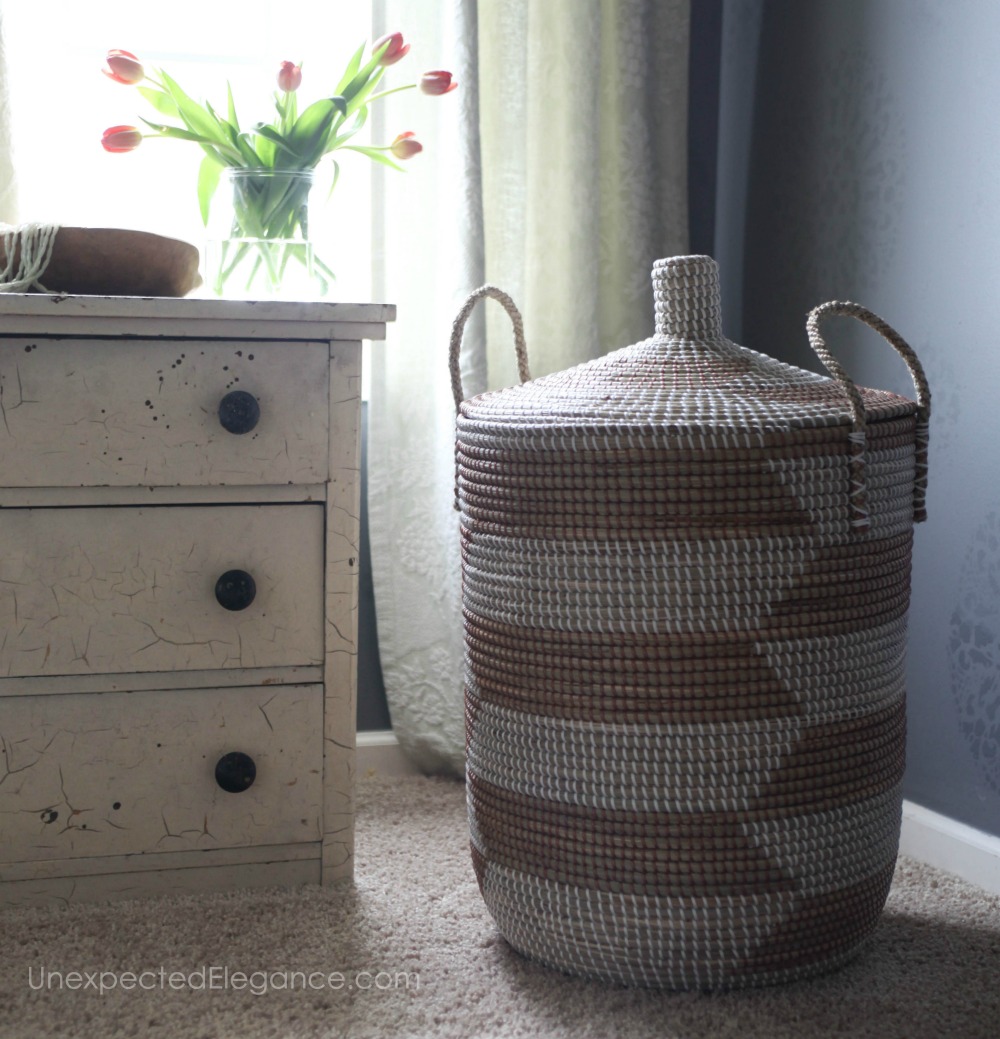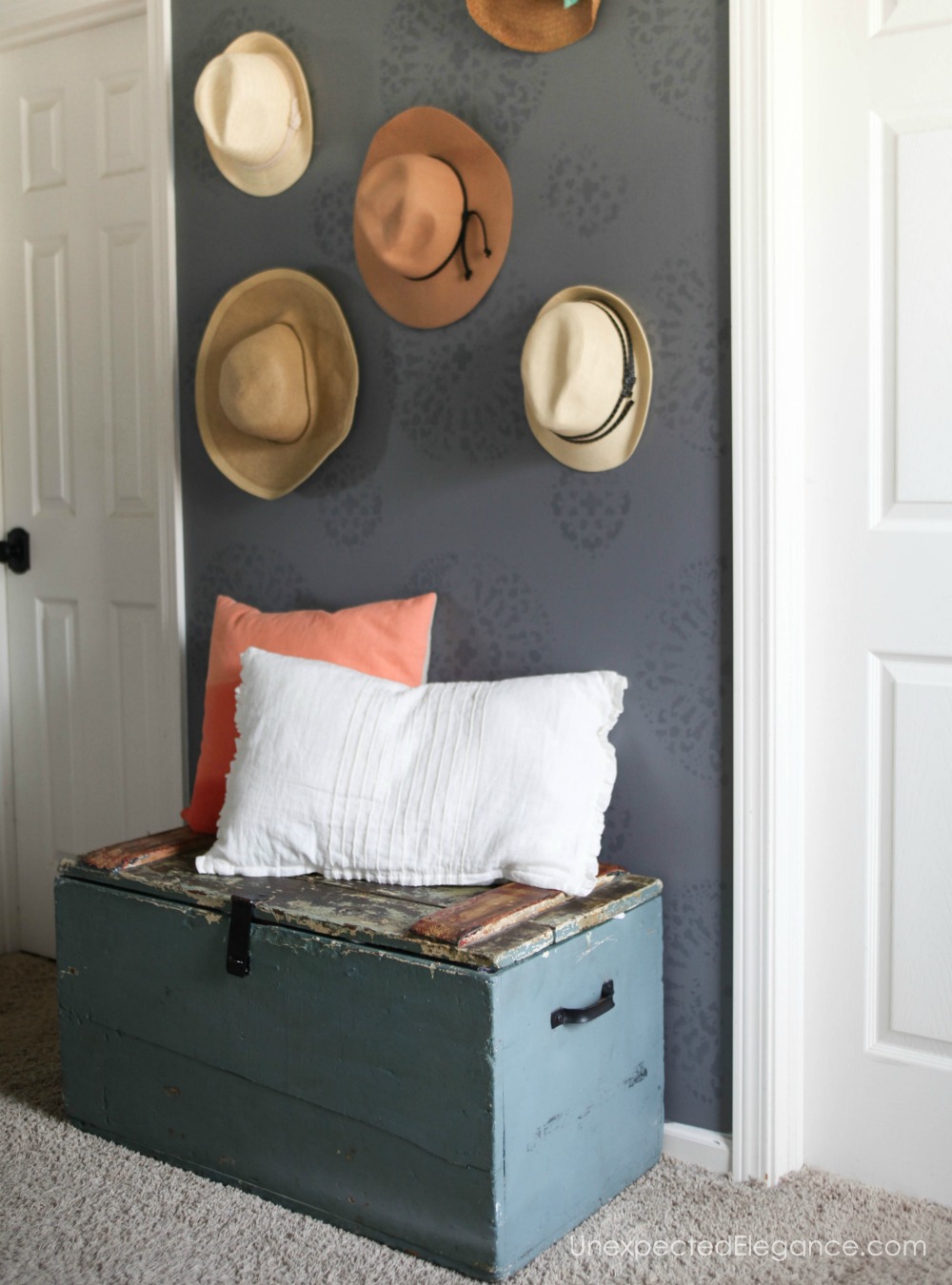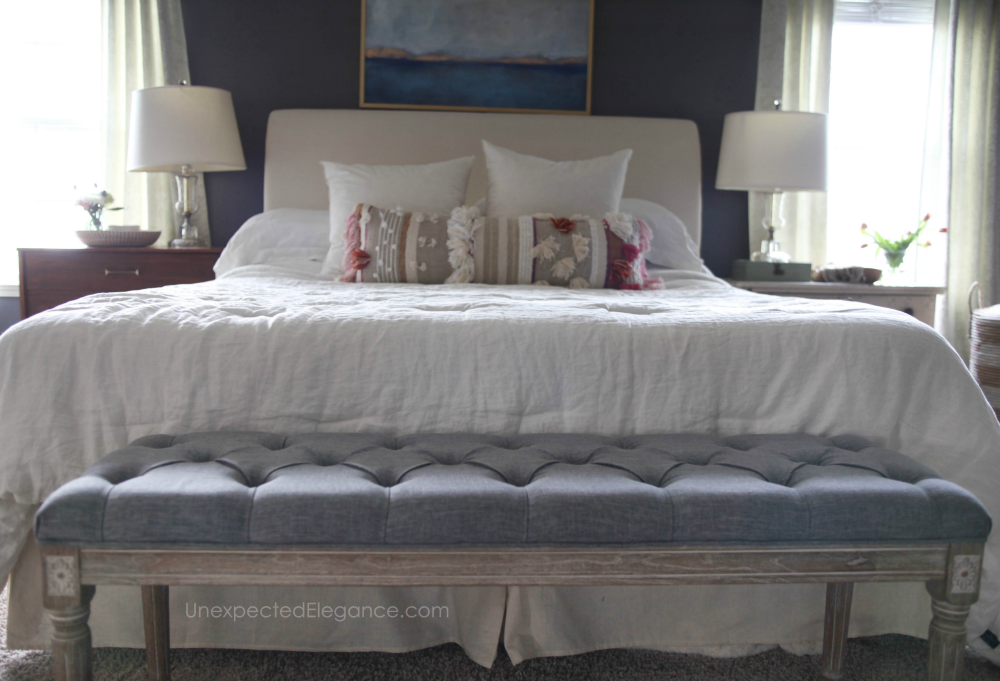 This was a quick and easy "makeover" using things I already had.  Sometimes we just need a fresh space without spending a ton a money.  Try moving your furniture around AND don't forget to edit!!