For the past two weeks my husband was out of town and when this happens it normally means big changes are happening on the home front! 🙂  Well he's home now, but a lot was accomplished in his absence and I will be sharing all the many projects that were completed and some new ones that I started in the near future.  Remember the Home Improvement A.D.D.?  Well, I am doing a little better…I have at least checked off my bedroom dressing mirror!
This was the state of the said mirror about four months ago, after my failed attempt to make a mirror out of plexiglass!!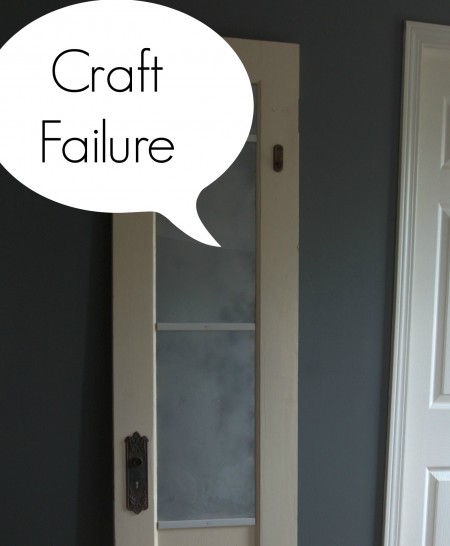 I measured the recessed panel and called a local mirror place to have a custom one cut.  Surprisingly it was only around $50!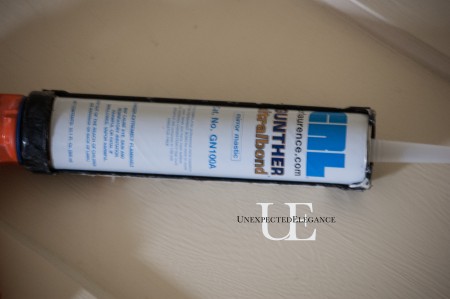 I had planned on just using a construction adhesive, but thankfully I asked the mirror professionals before I left and they said to use a mirror mastic.  I'm not sure if you can buy this at your local hardware store, but they sell it at most glass and mirror places.
Just put a "glob" of the mastic every few inches on the back , down the length of the mirror but not too close to the edges.
Once you have the mirror in place move it back in forth gently to get a good "suction" to the wood surface.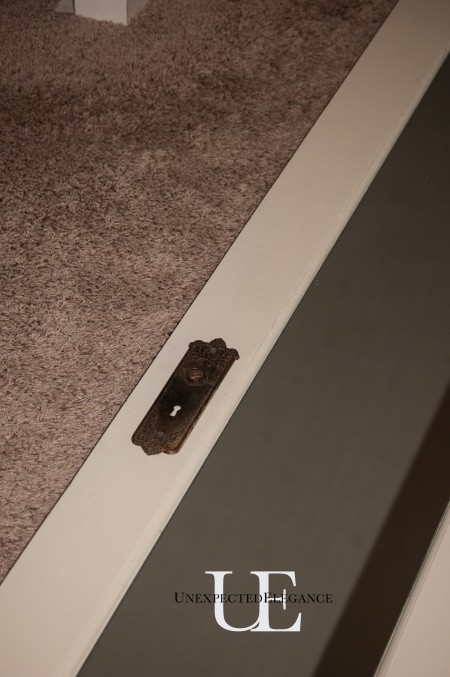 Make sure you leave it flat for at least 24-48 hours, so the mastic sets.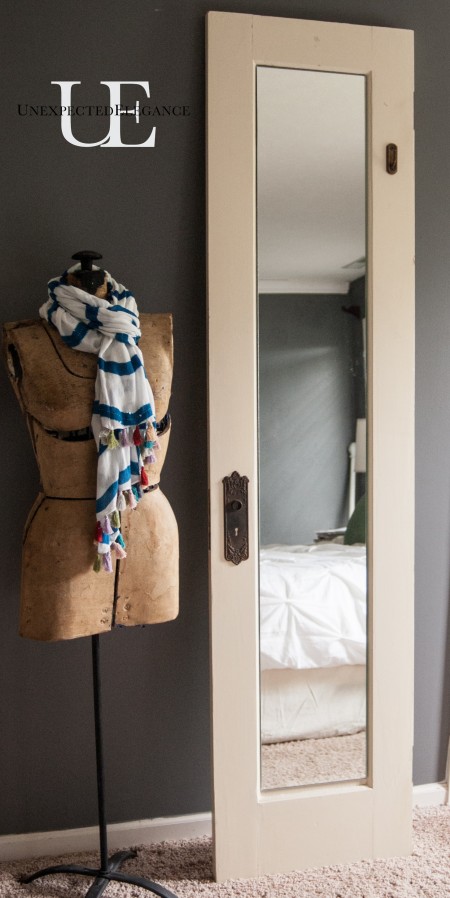 I'm wondering why it took me 4 MONTHS to complete this super easy project! :/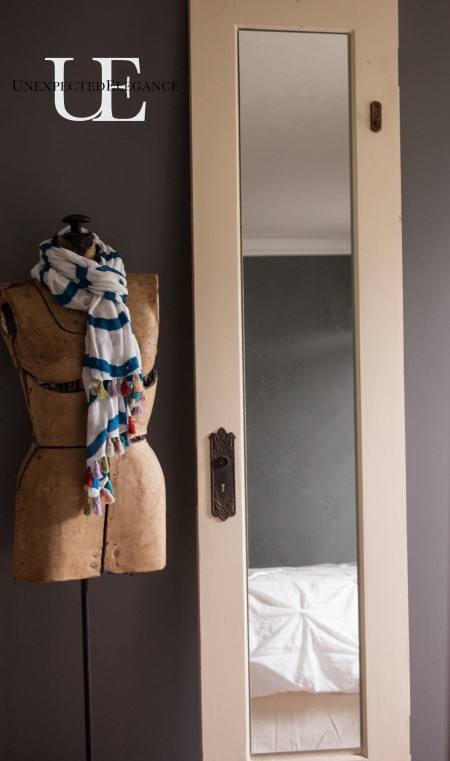 BUT it's done now and I have a unique dressing mirror for around $75!
What do you think!?
~Angela
(One project down…3 a lot more to go! 😉 )