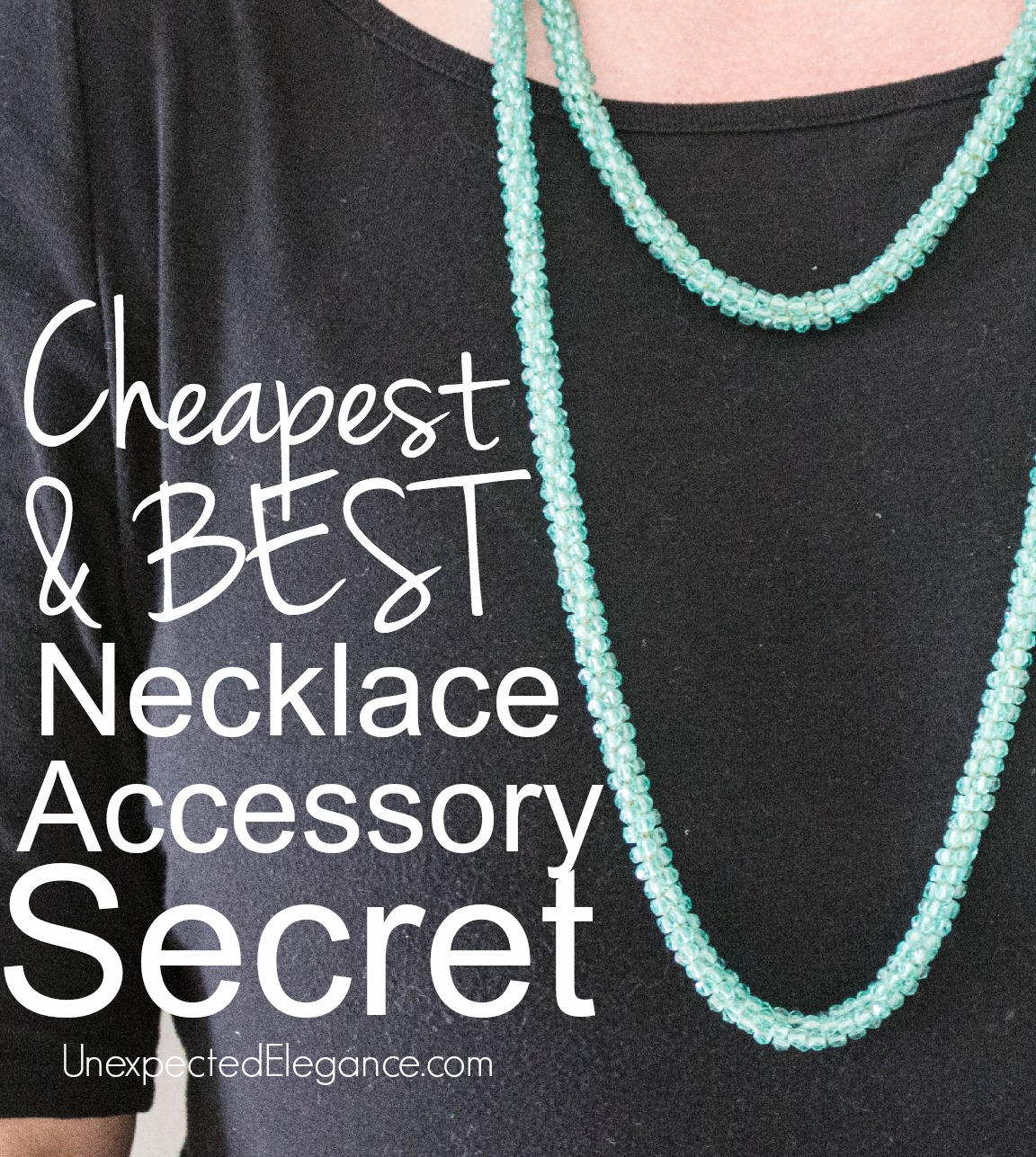 Have you ever had a necklace that you wanted to shorten or make into multiple layers?  Did you know it is really easy to to do??  All you need is an inexpensive piece of link chain that you can get at the craft store for around a buck!
I originally bought a fairly long link chain and cut it into a few smaller ones.  This gives the option of different lengths for different necklaces.  The clasps comes off and can be used with each one.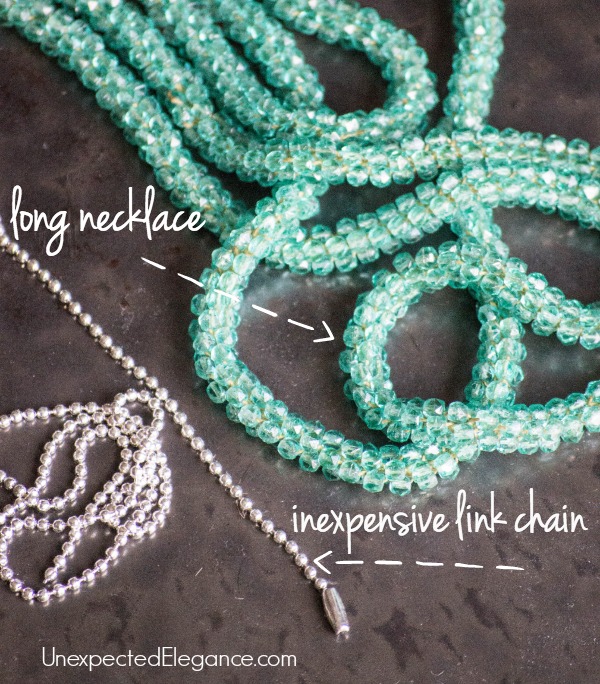 Here's how to layer a necklace EASILY and cheap:
Fold the necklace in half (or if you want it shorter, multiple times).
Where the necklace is folded, loop the link chain through and close.
The image below will give you a visual.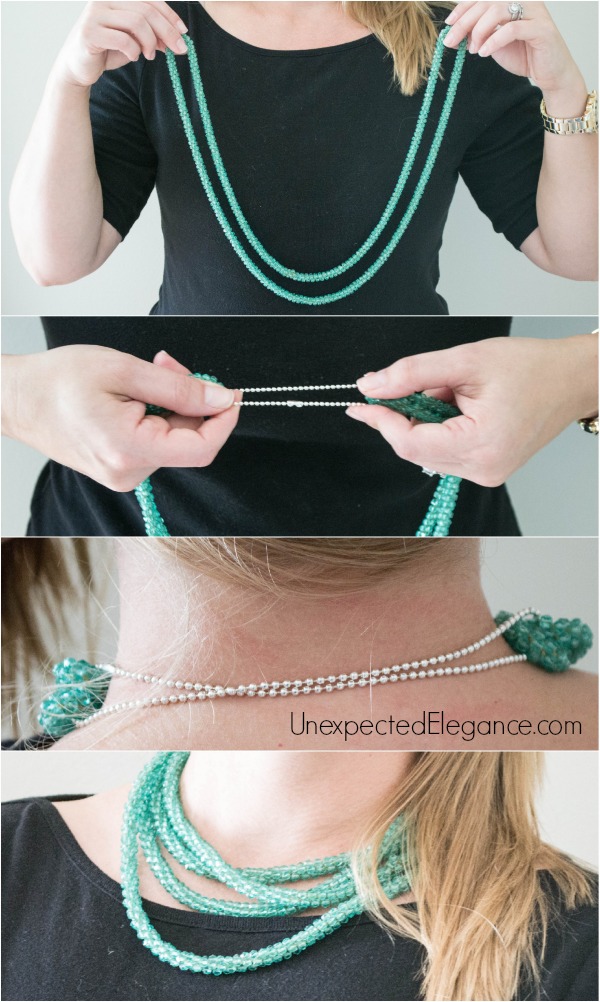 Depending on how short the necklace is after you have folded it, you might need some help with the clasp. 😉
The fun part about doing this method is you can combine necklaces for a whole new look every time!!
For more fun fashion tips, click on the images below:
{10 Minute} Antropologie Knock-Off Necklace: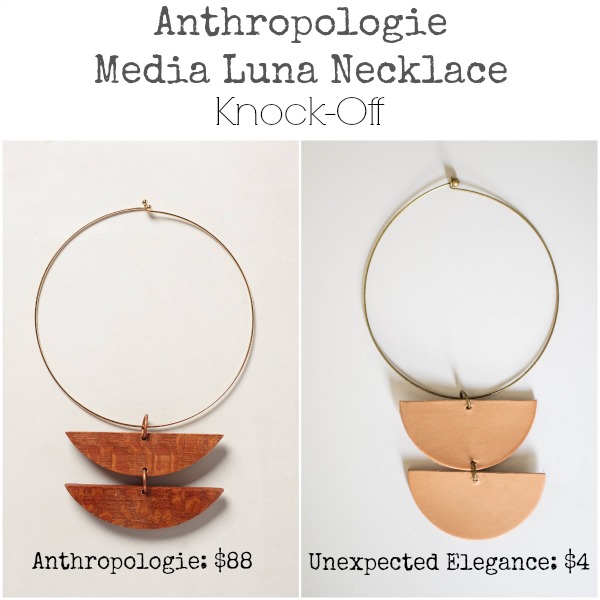 Cardigan Chain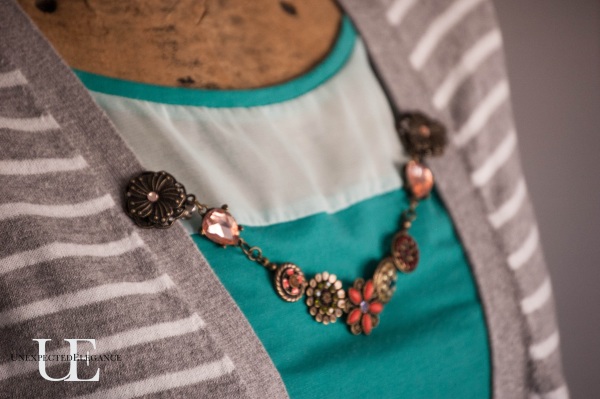 No-Sew Infinity Scarf