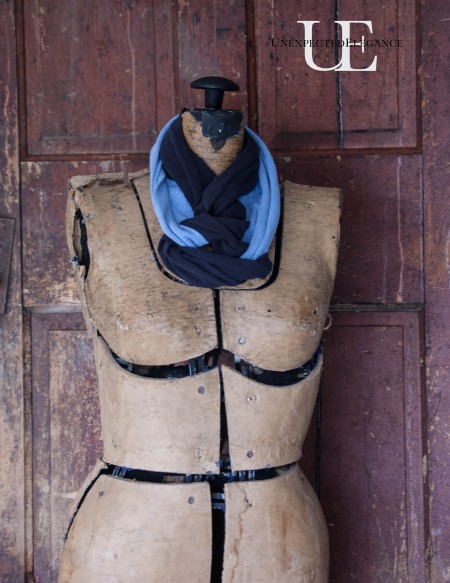 When I first started on this tutorial I didn't think it would be too exciting, but the more I played around with the scarves the better it got!! 🙂 So, let's get started…
Supplies:  XL or bigger t-shirts (two for all my designs), scissors, ruler, chalk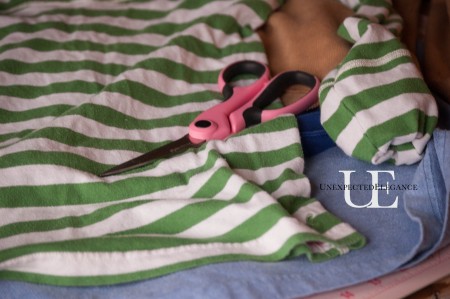 Make two straight lines on your t-shirts as far apart as possible without getting the hem and sleeves.  Cut along the line and…DONE!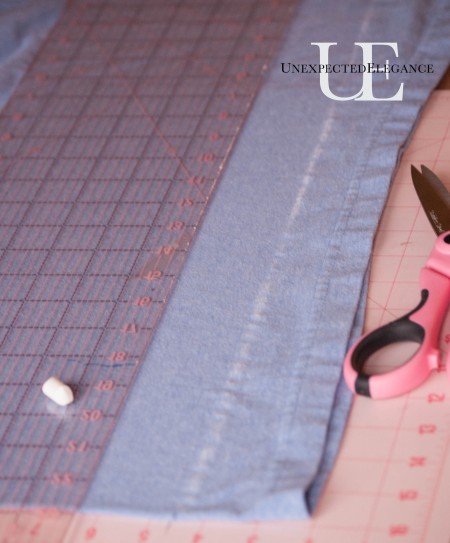 Now comes the fun part.  Making different designs with them.  Here is a quick video to show you how to connect the two scarves: Click HERE to view.
Once you connect them you can:
1.  Twist and double layer around your neck…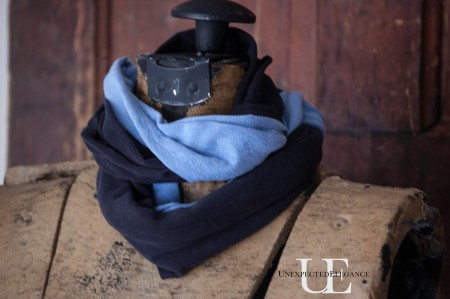 2.  Leave as is and wear more like a necklace…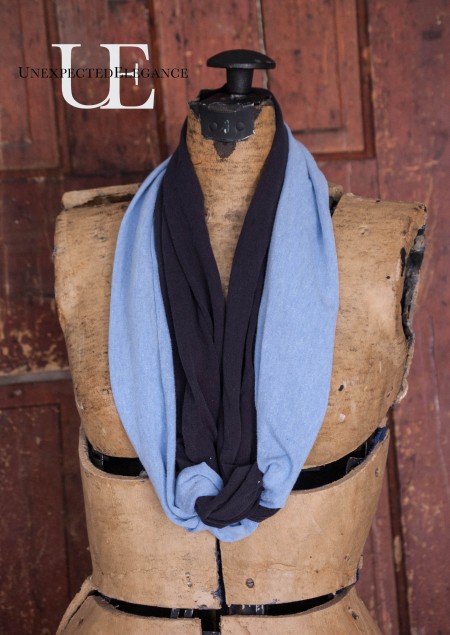 3.   Put the "junction" (I can't think of a better word?!? What would you call it?) in the front.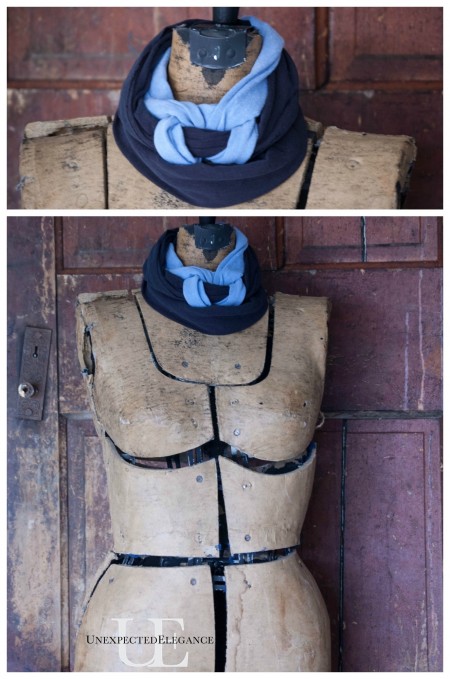 4.  Separate the two and spread them out around your neck.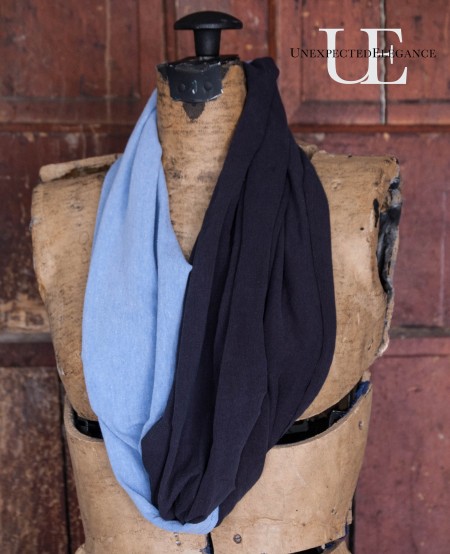 5.  My personal favorite is…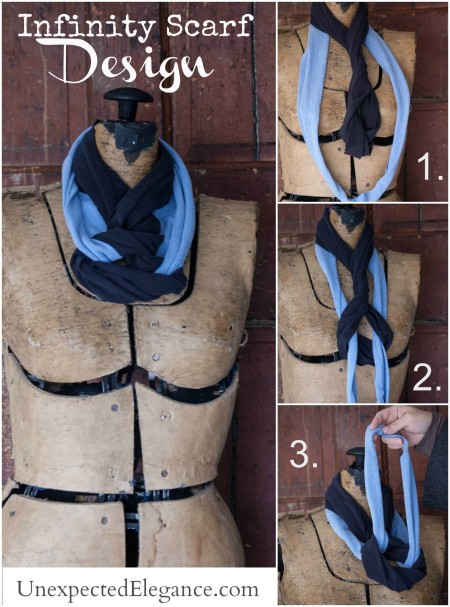 If you are giving this as a gift, I have included a printable card with the last design.  Just add it the gift package, so they know what they are. 😉