My husband and I have spent the last 6 days in sunny southern California.  The weather was absolutely wonderful and the scenery was breathtaking!  My husband had business in San Diego and we decided to make it into a mini vacation for him and a real vacation for me! 😉
Since his airline was paid for and a few nights at a hotel, it was the perfect excuse to get away.  BUT, as you know, it doesn't mean it was cheap.  Airline, accommodations, and food can add up…even for a few days.
Here are some of my tricks on  How to Save Money When Traveling:
Searching for Last Minute Travel Deals
I use websites like Priceline.com, CheapTickets.com, Travelocity.com, Expedia.com and Booking.com.  Many times if you book your flight, along with hotel, car rental, or all-inclusive vacation packages, you can save hundreds of dollars.  Compare prices from different websites and then check the actual companies website before booking anything.
Comparing the Best Deals
If you are concerned about getting the best deal, one of the features most of these sites have is the ability to compare prices all in one place. You simply type in where you want to go, and the site will give quotes from several different places offering deals. You then read through what the whole package is, compare taxes and fees, and see which one is the best choice.
For instance, if you prefer not to have any layovers when flying, you may find a deal with no extra stops, but you will need to pay an additional $20 a person. If this is worth it to you, and within your budget, you can opt to go with that deal. These sites are going to try to sweeten the pot for you, offering packages that are very appealing. Sort through these offers and you'll be able to customize the vacation package that best suits your needs.
Subscribe to Newsletters and Email Alerts
Oftentimes, these travel sites will have newsletters or email lists you can join. They will send you weekly emails of all of the deals they have going on. If you see something you like, you log onto the site and check it out. This is often one of the best ways to find last minute travel deals because the alerts come to you, rather than your having to think to check every day.
Getting these emails daily can be annoying, so I would suggest having separate folder that these will go into automatically.
Wait to Book Your Hotel Until that Day
All of you planners out there might have just had a heart attack! LOL!  If you aren't extremely picky about the exact hotel you want to say in, then this is the way to go.  Wait until around 5 pm and go onto Priceline.com and name your price, location and type of hotel.
We did this over the weekend.  We stayed in Malibu at a 4 star hotel for $125!  Hotels want to fill their rooms and at the end of the day they are willing to REALLY negotiate!
Experience all the FREE Things
Everywhere you go there are things you can do for free or for very little money.  Take advantage of nature or monuments or free exhibits.  Also, make eating part of the entertainment by picking fun restaurants.
**********************
So here are some of the highlights from recent trip:
It took us a while to adjust to the 3 hour time change, so the first morning we were up around 5:30 a.m.  We had plans to drive down the Pacific Coast Highways and just stop when we saw something we wanted to do.
We found a really cute cafe on the beach in Del Mar and had breakfast, then walked on the beach.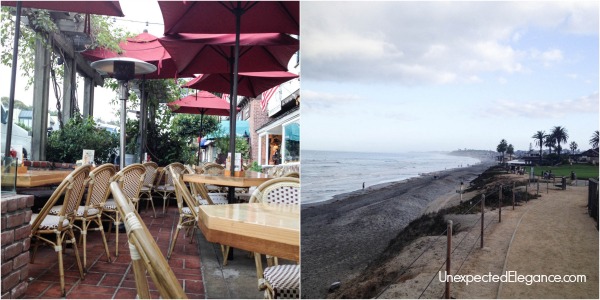 We rented a convertible and it was WELL worth the money.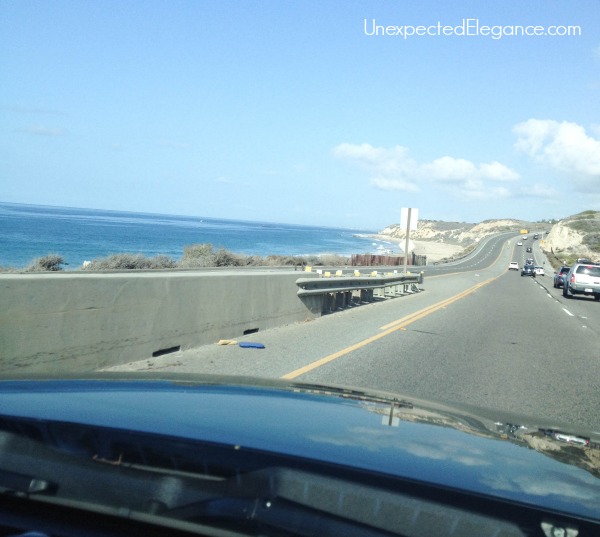 We stopped in Santa Monica and spent the afternoon on the pier.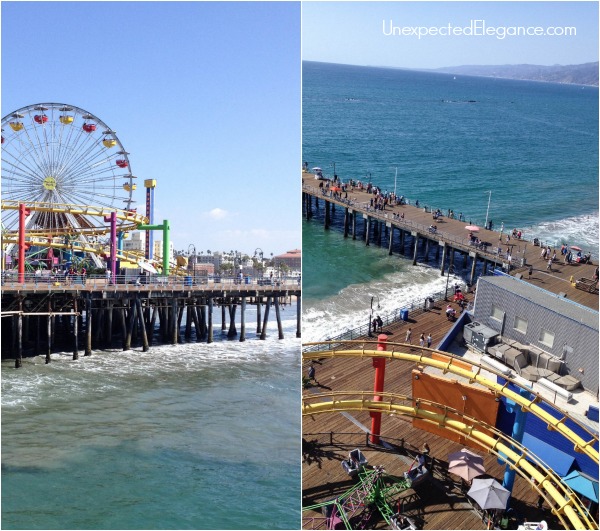 The weekend flew by but it was nice to just explore without an agenda.  We used our phones to find local restaurants to eat and basically just took our time driving up the coast.  We started in San Diego and went up to Malibu.
I was lucky enough to have a good friend in L.A. so I went to stay with her while my husband worked during the week.
She took me to some of the touristy areas…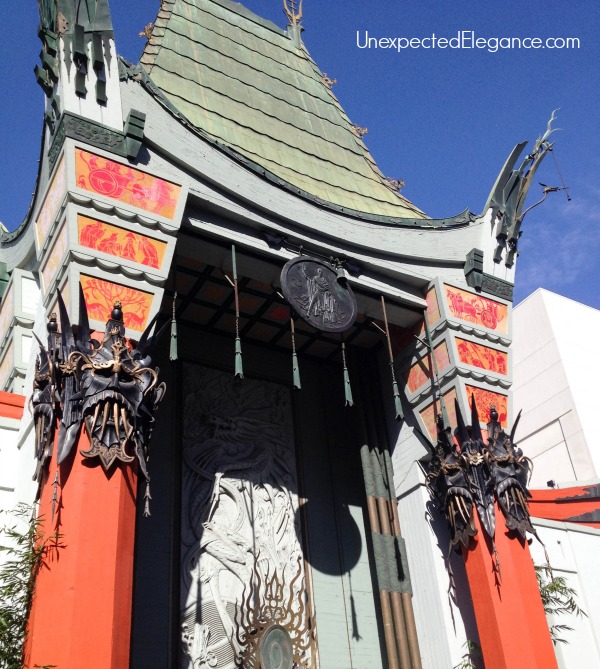 I even saw Jack McBrayer (30 Rock Star) filming.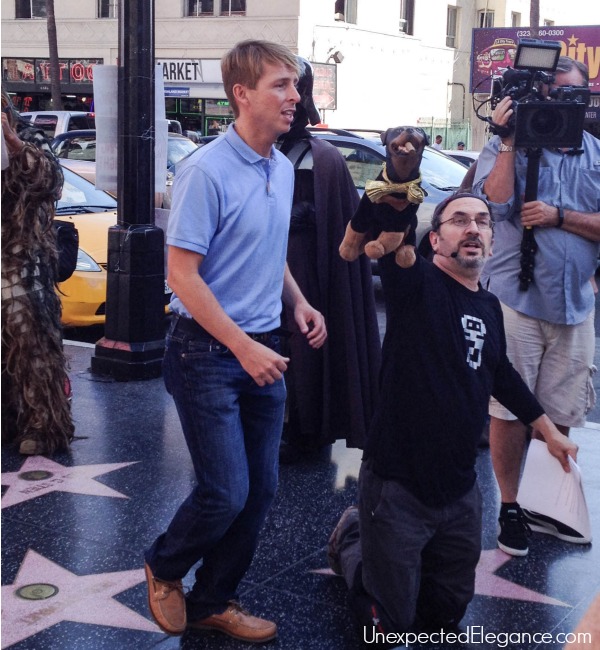 But the absolute best part was hiking in L.A.  It was the hardest thing I've done in a long time and I thought I might pass out a few times (I'm not even joking), but the view from the top was totally worth it!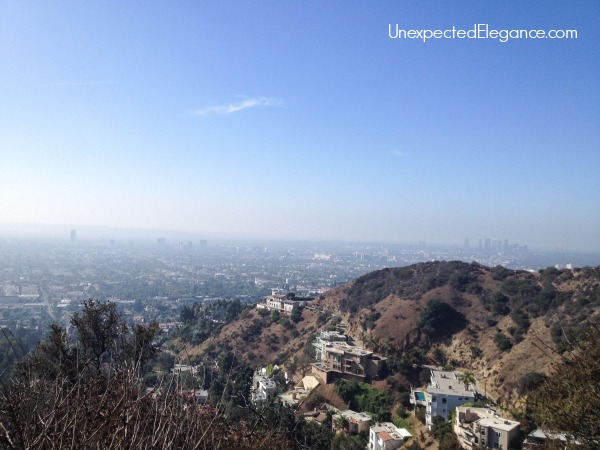 And since we had burned so many calories from the hike, we treated ourselves to cupcakes from Magnolia Bakery. 😉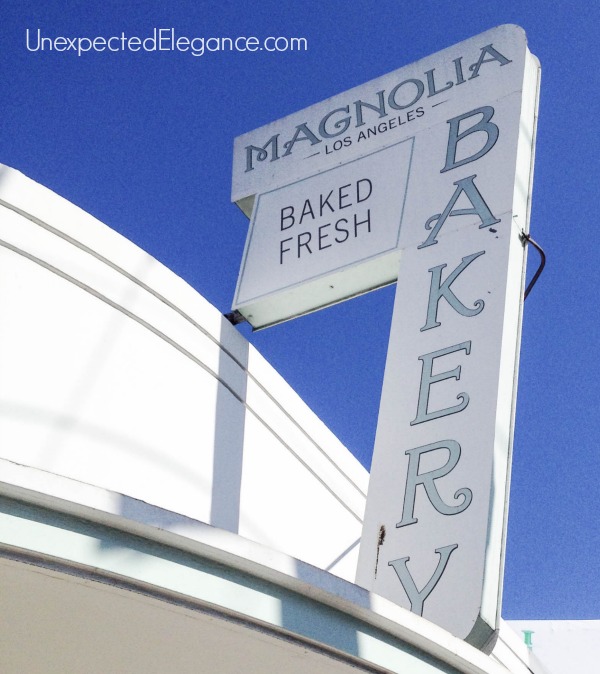 I had such a great time but if feels really great to be back home!!