Are you ready to buy a new sofa, but worried about picking the right one? Here are some pointers on how to choose a sofa and get one you will love longterm!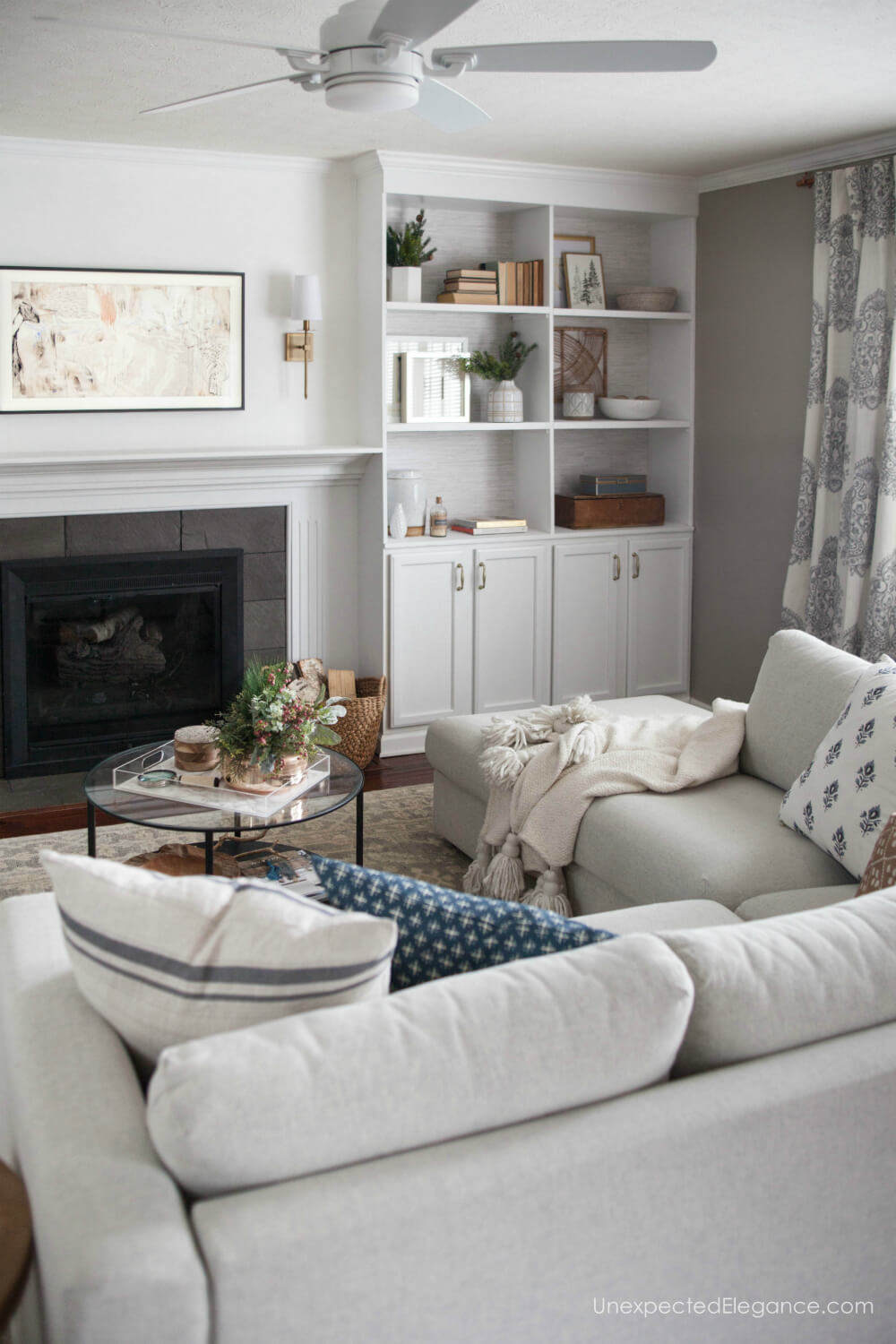 A few months ago my husband and I FINALLY came to an agreement about a sofa for our living room.  We had been looking for a while and nothing seemed to fit both of our requirements.
I think the one we settled on is actually a great option for our space.  I know a lot of you have had some questions about why we chose the one we did, so I thought I would share how to choose a sofa.
(Here's a link to our current sofa for reference.)
How to Choose a Sofa
1. Define the Space
The first questions you need to ask is:  How do you want the sofa to function? Will the sofa be the only seating or mixed with other chairs and/or a loveseat? Where will it go in the room?
For example, if you plan for the sofa to be the only piece of seating in your living area, you may want to invest in a sectional so that you can seat your family and any guests that come over. On the other hand, if you plan to have other seating in the room, you may need to ask yourself if a sectional is really necessary.

2. Consider Scale
Scale refers to the size of an object in relation to another object. You want your sofa to fit within the space and not seem too large or too small.
For example, if you have a large living room, you may want to purchase a large couch. Again, it will depend on the other pieces you'll be adding to the room.
TIP:  Just keep in mind that a sofa that is too big can make a small room seem even smaller, especially if you have a lot of other furniture.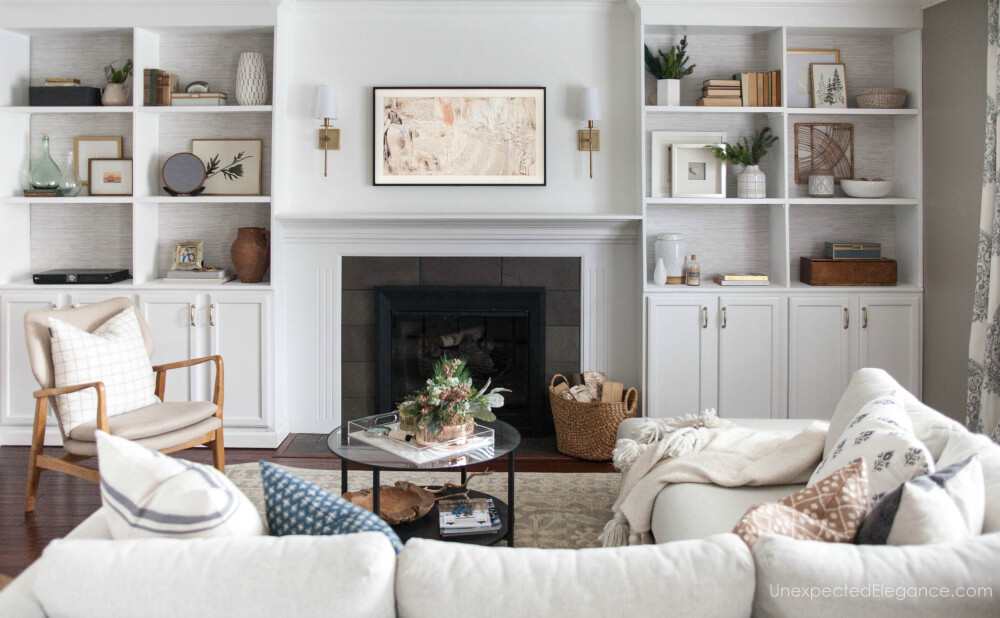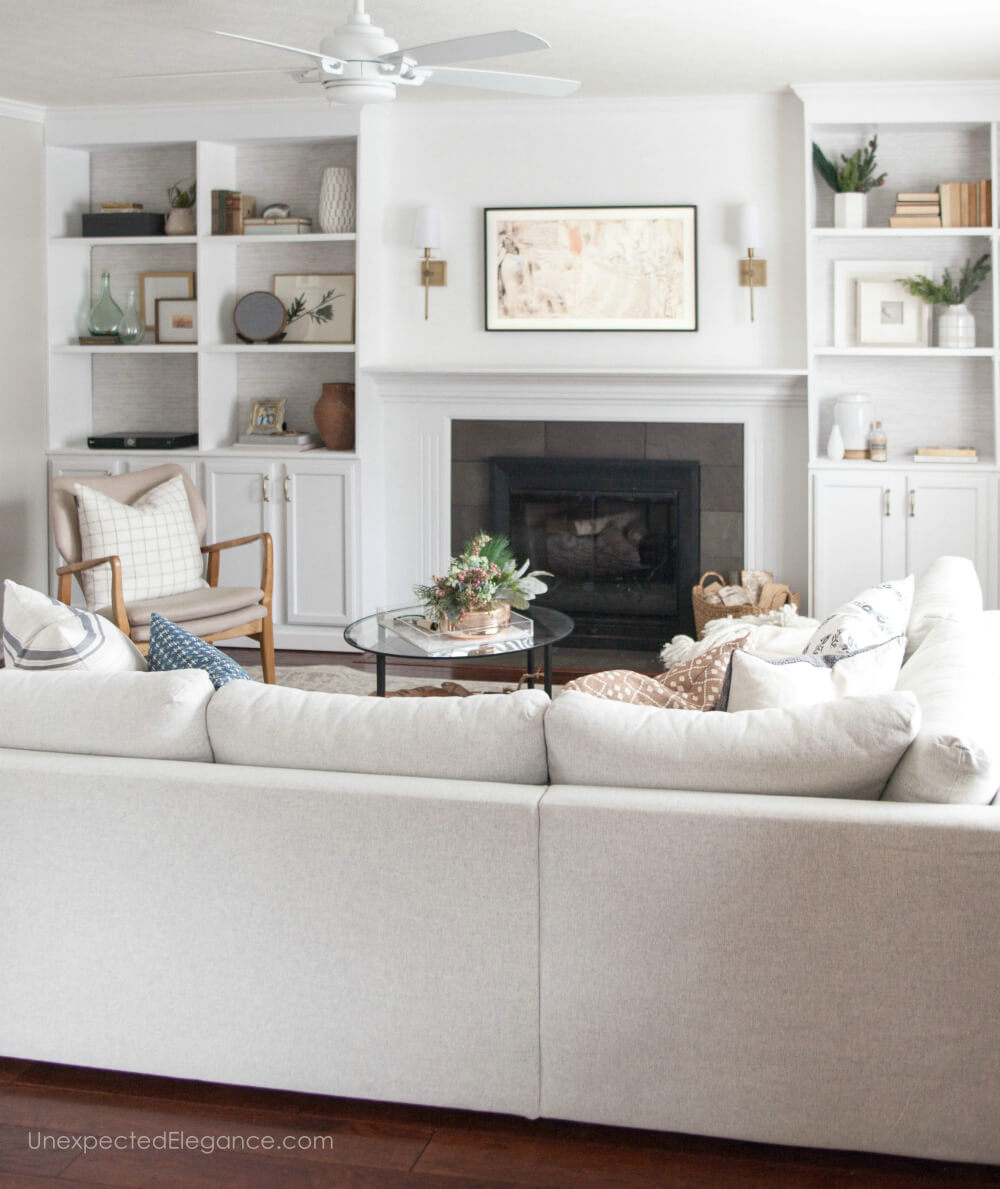 3. Determine a Price Point
Determine your budget and look for a quality piece. Some sofas can be less than $300, but the quality can be questionable. Many of these sofas will need to be replaced in a couple of years. If you want a piece that's going to last, you want to spend a bit more money.
If money is an issue, shop with furniture stores that offer great sales and/or markdowns on "last year's" sofas.
4. Be Careful with the Color You Choose
Our tastes change frequently. This means that while you may be into the farmhouse look now, that doesn't mean you will be two years from now.
You want to make sure that the large pieces in your home can stand the test of time and your change in style. This is why a neutral color is so important.
You don't want a color or pattern that can't be used when your style changes.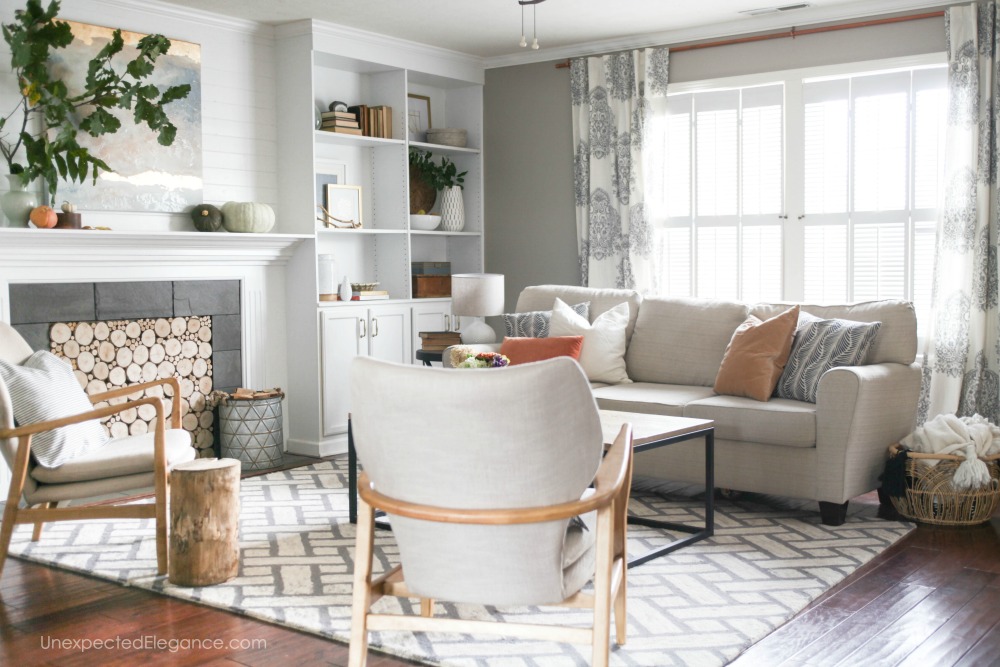 (This image was what our living room looked like before the new sofa.)
5. Shop with Durability in Mind
Durability is so important. You not only want a sofa that has a sturdy frame, but you must consider the upholstery as well.
For example, if you have children or grandchildren, you'll want a fabric that's not only less prone to wear, but also stain-resistant. Another thing to keep in mind is if you have pets, you may want to stay away from leather and microfiber.
Sofas can be an expensive purchase! You want to take your time to consider the durability, color, price point, scale, and use of the piece.