Do you want some simple fall home decor ideas? Check my easy to copy house tour for inspiration you can do in your own home!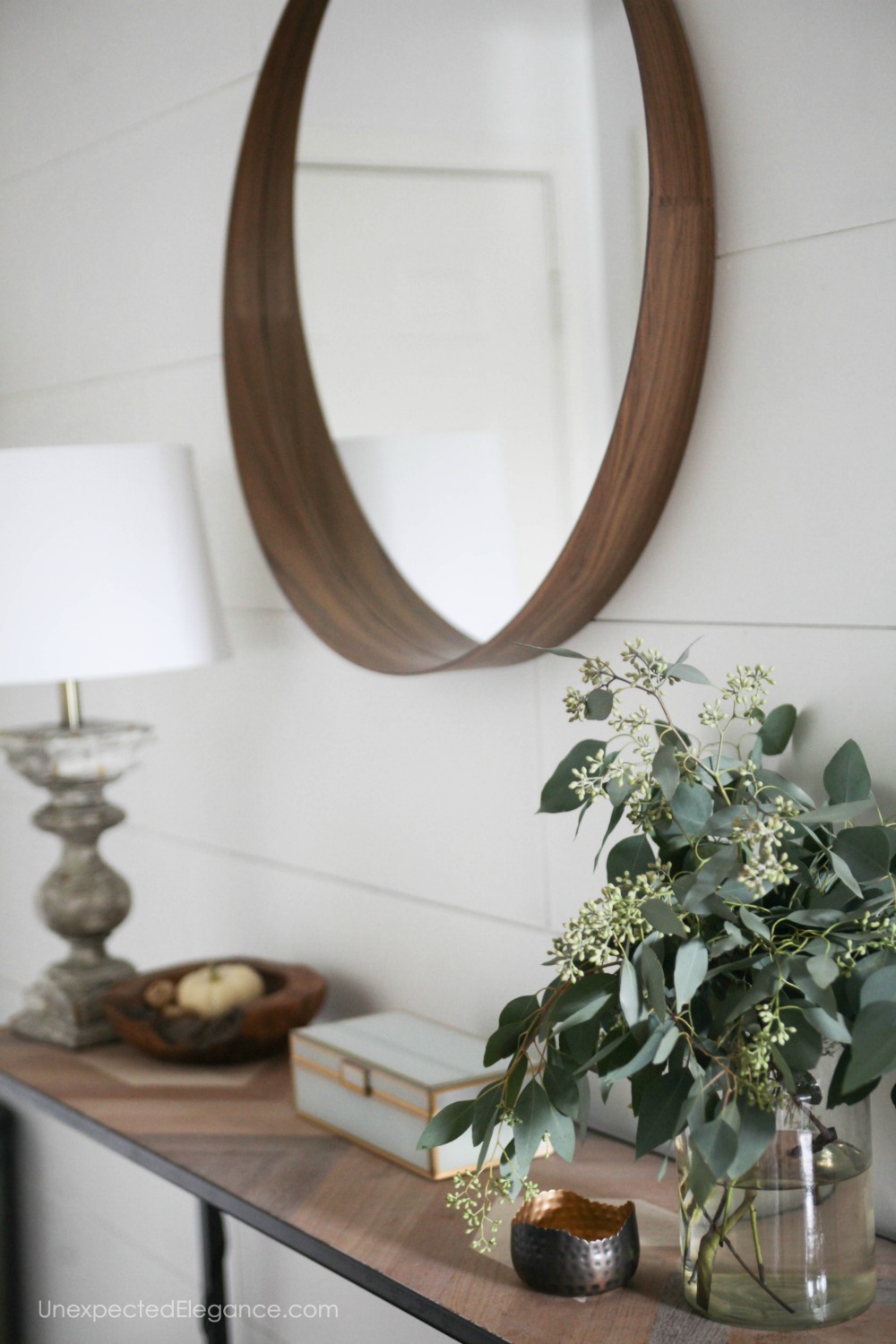 Well, I can officially say that fall has arrived in my house!  I found some pumpkins and a few tree branches to round out my simple fall home decor this year.  Honestly, this was one of the quickest seasonal changes I think I've ever done.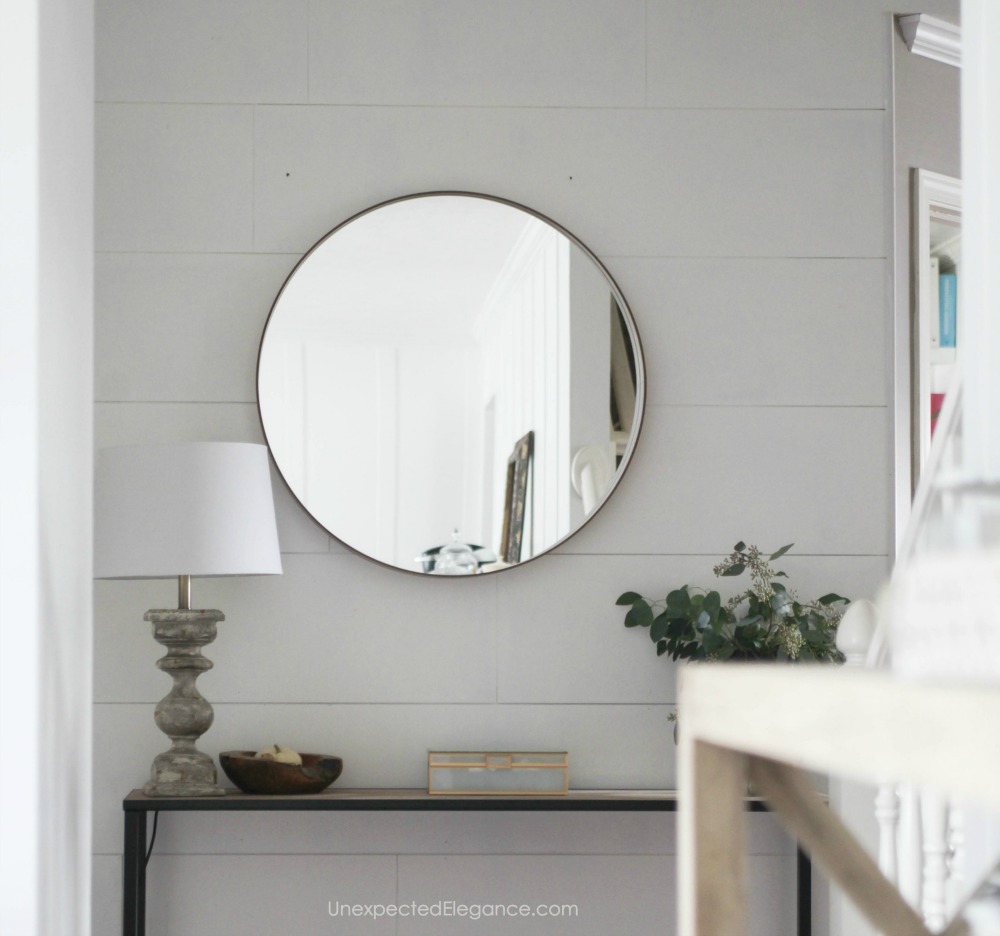 I started by CLEANING my house.  When I have a clean slate to work with, it takes away some of the stress and overwhelm.  It also eliminates the extra stuff and helps me feel more relaxed…which means I tend to feel more creative.  This little trick is something that seems counterintuitive but I promise makes the process so much more fun.
So, after the house is clean I start adding in a few things throughout…I like to call it "sprinkling" in the fun decor.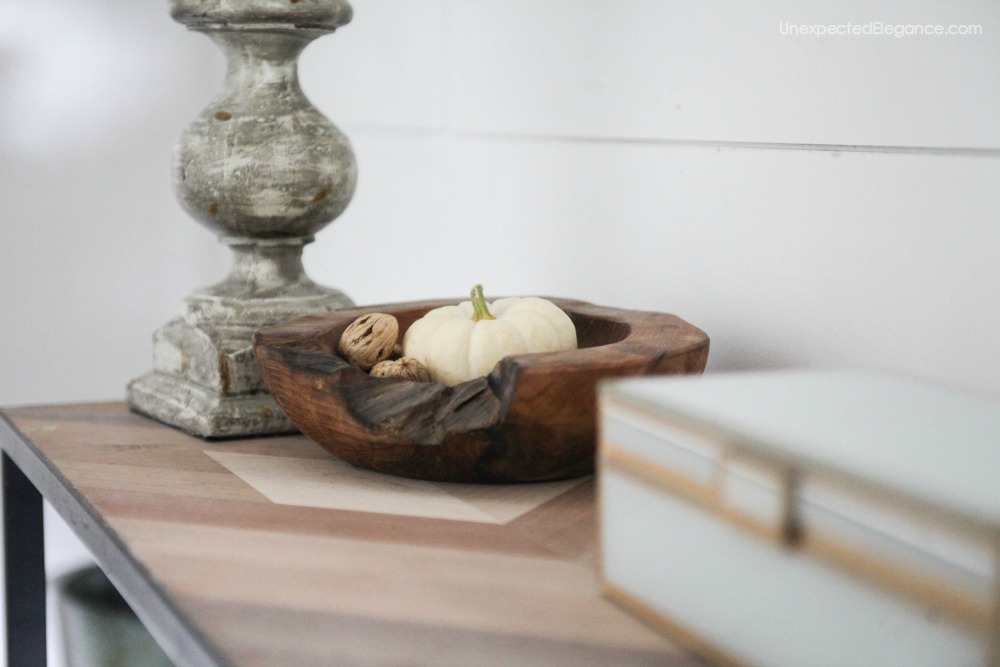 Little white pumpkins are so cute, don't you agree?  They can be added to just about anything to instantly give you all the "autumn feels"!
The trees, here in Indiana, haven't started to drastically change.  However,  just adding a few to vases around the house brings in an organic touch.  As they dry out they start they look even better.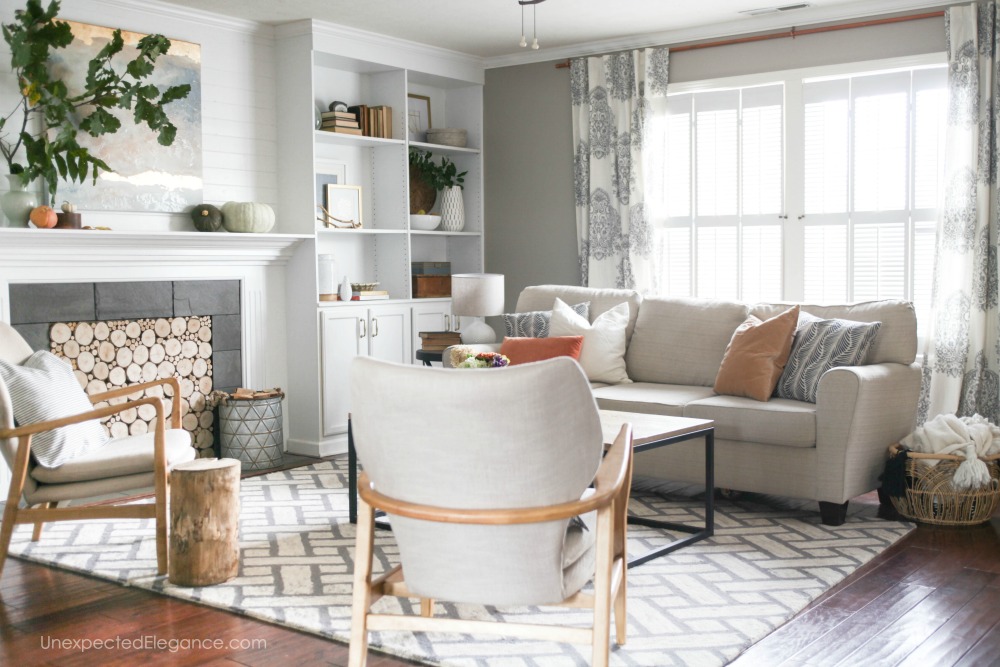 The best part about tree branches, they are FREE!  You can always get more anytime you feel like changing them out.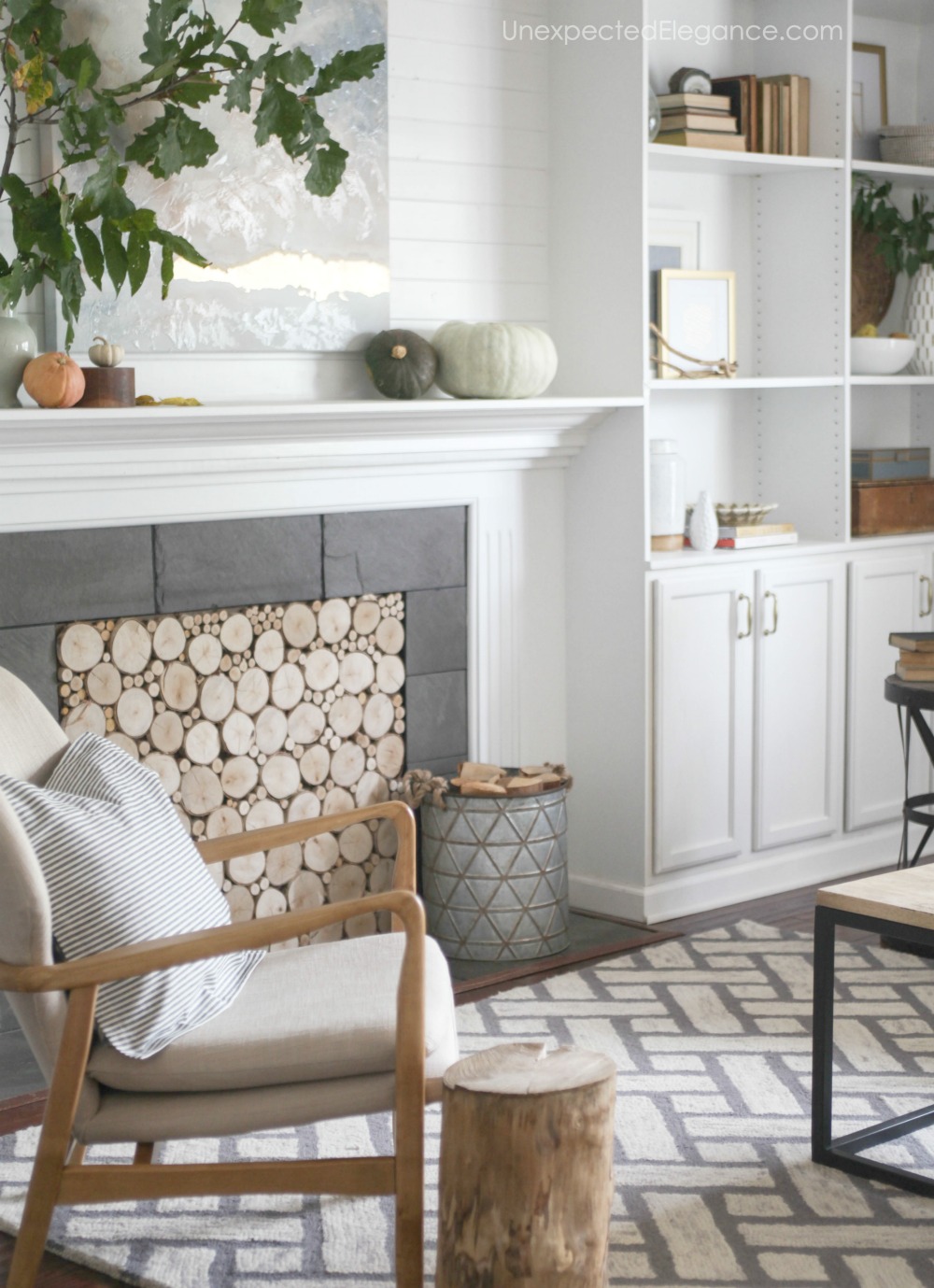 TIP:  Don't feel like you have to completely switch out your color scheme every time the seasons change.  Work with the decor you already have and remember that there are a variety of colors mixed together in nature!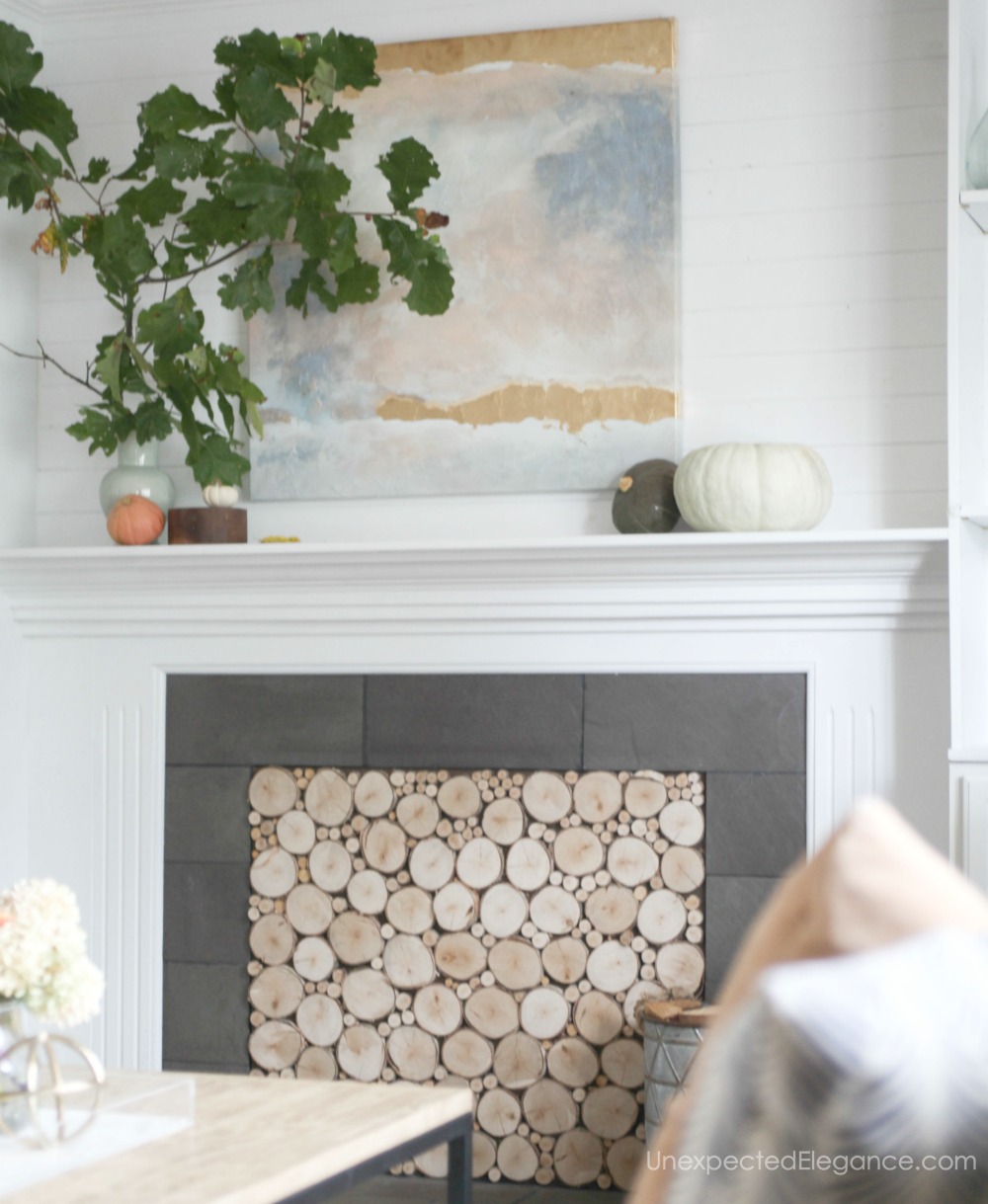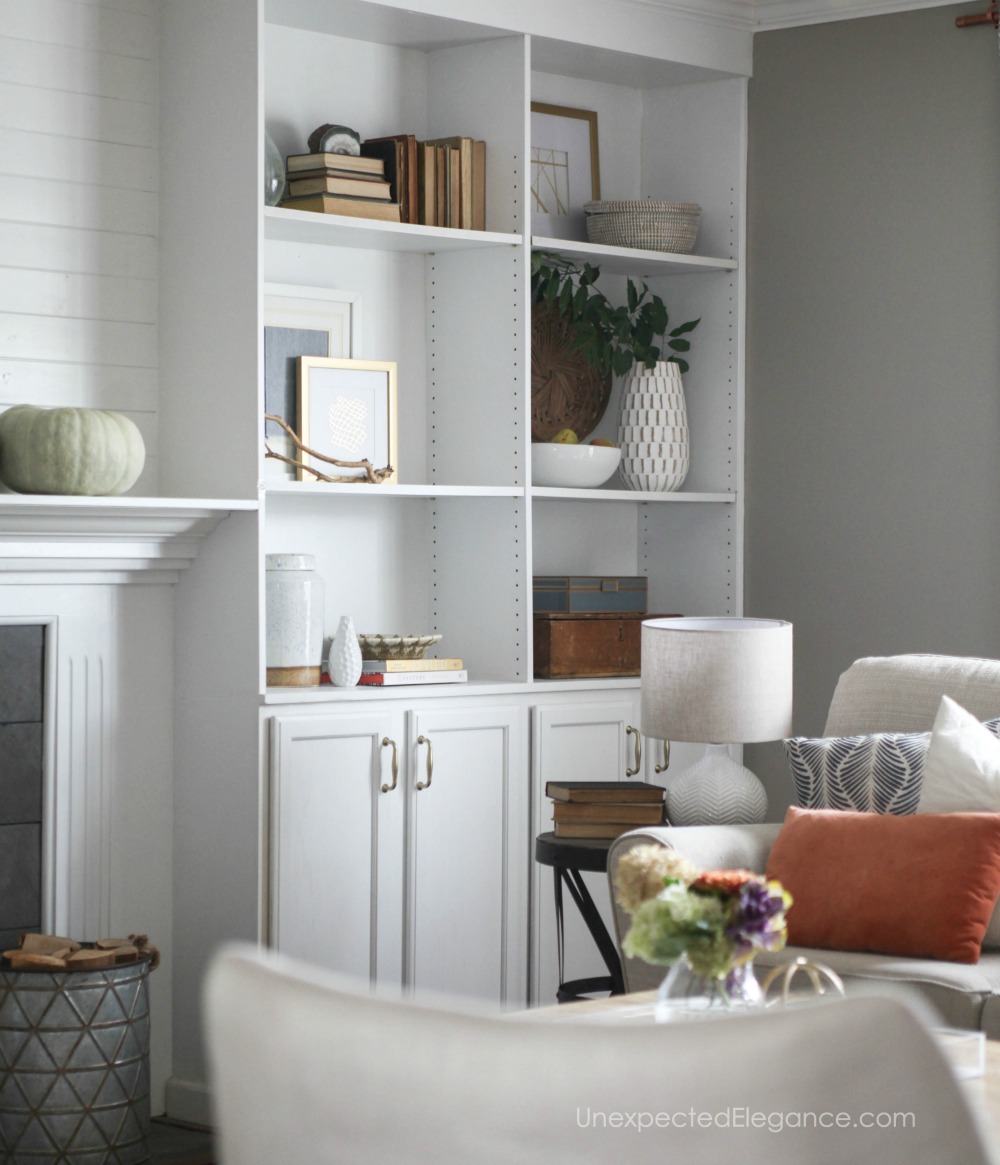 If you want to find more suggestions for decorating for fall on a budget, check out this post:  5 Inexpensive Ways to Decorate for Fall.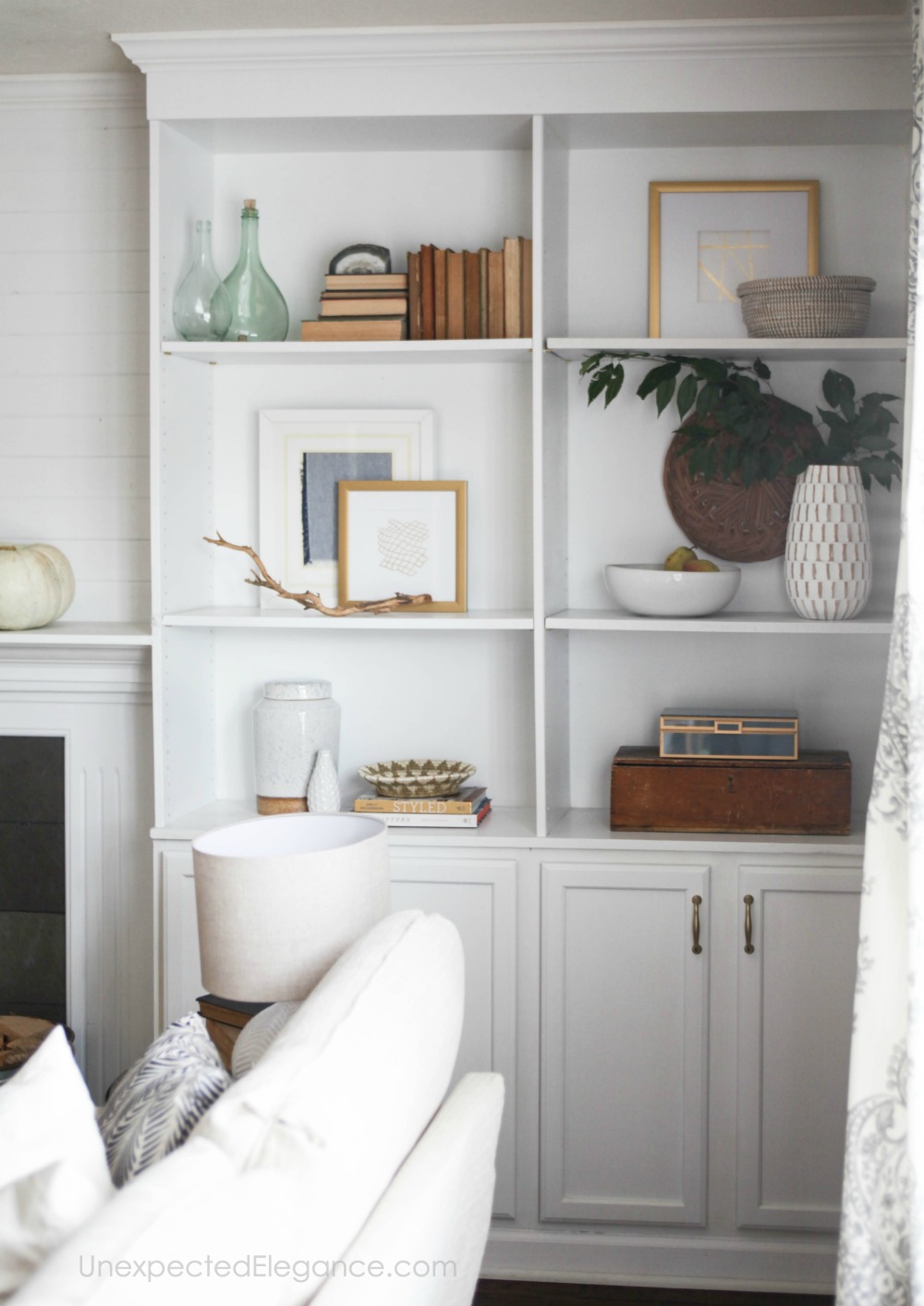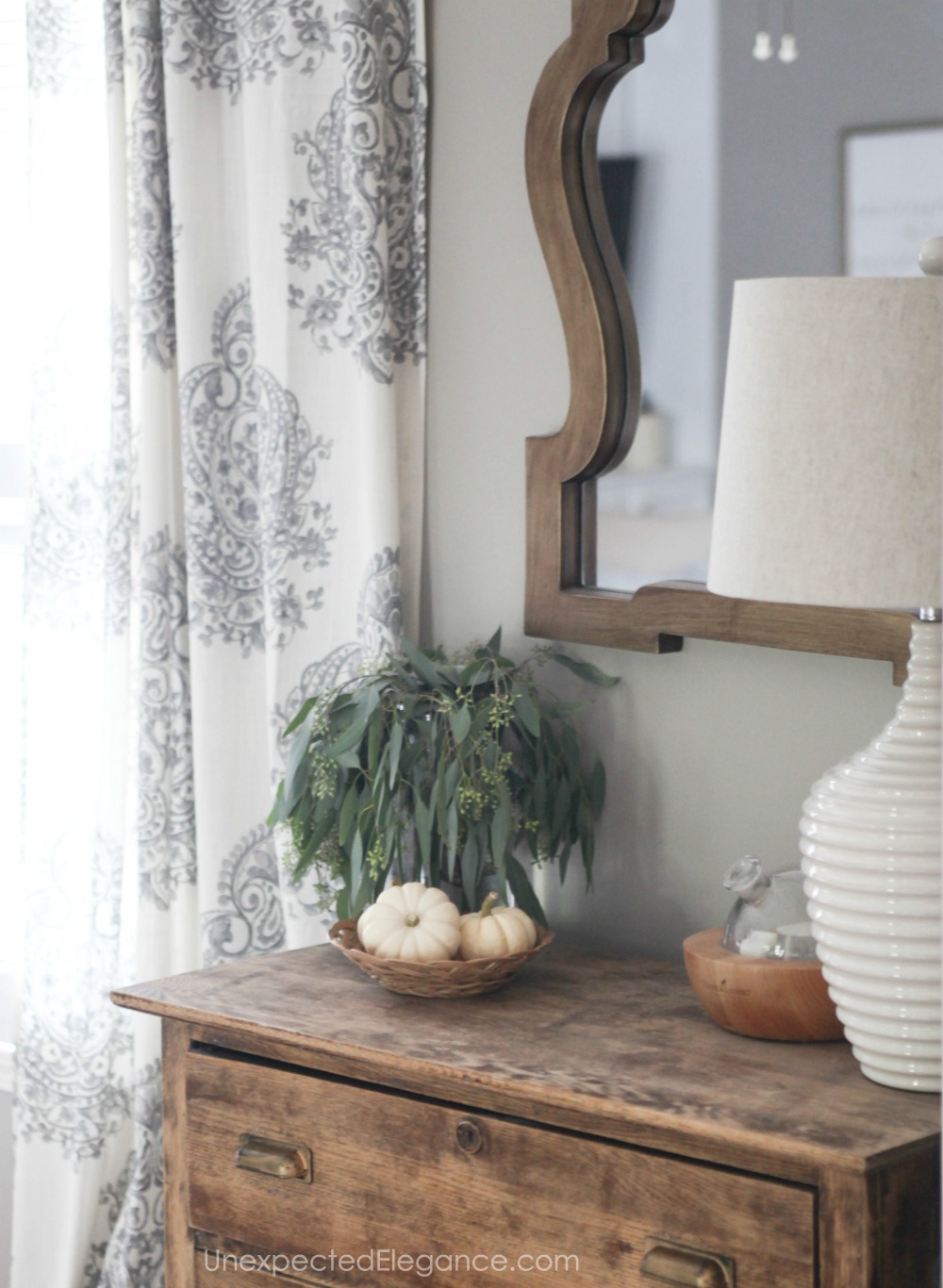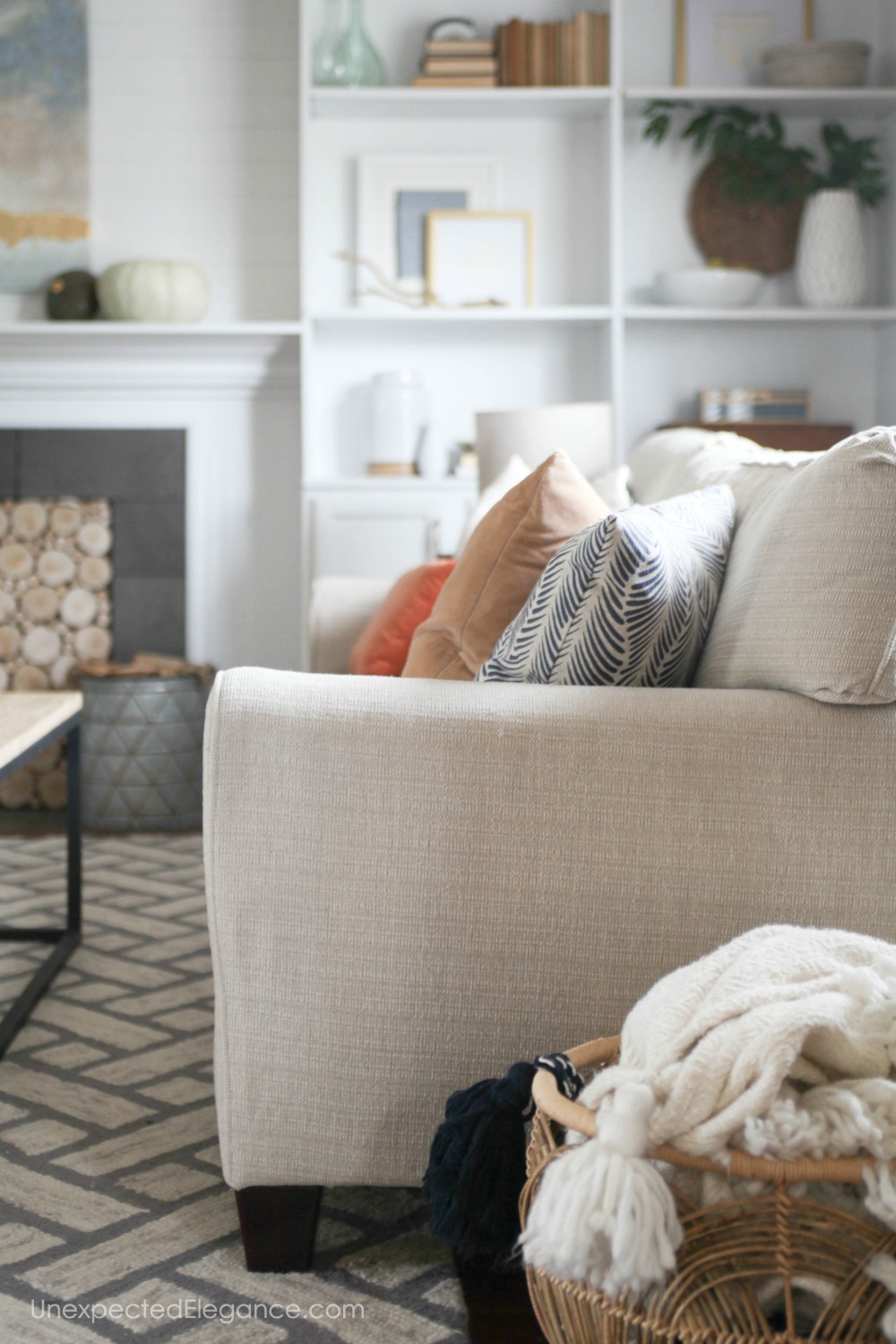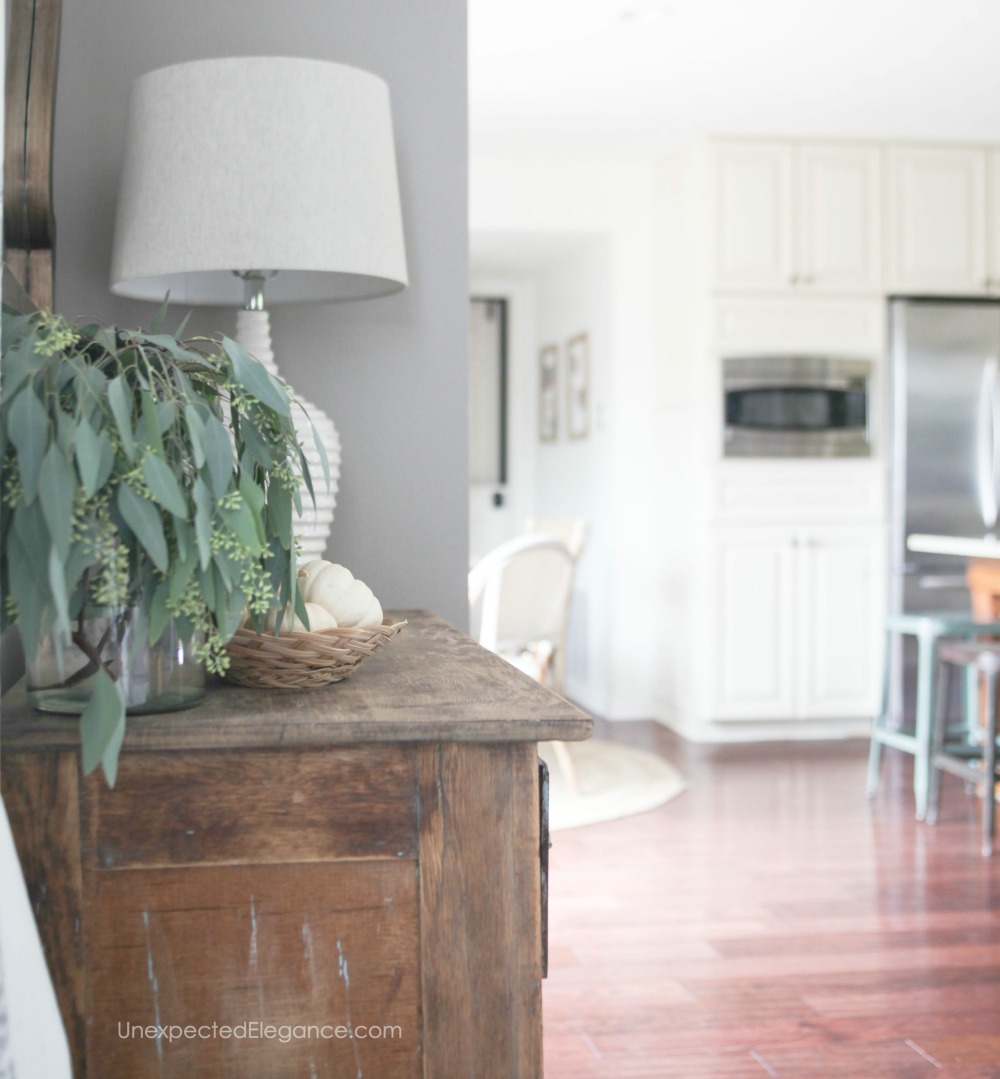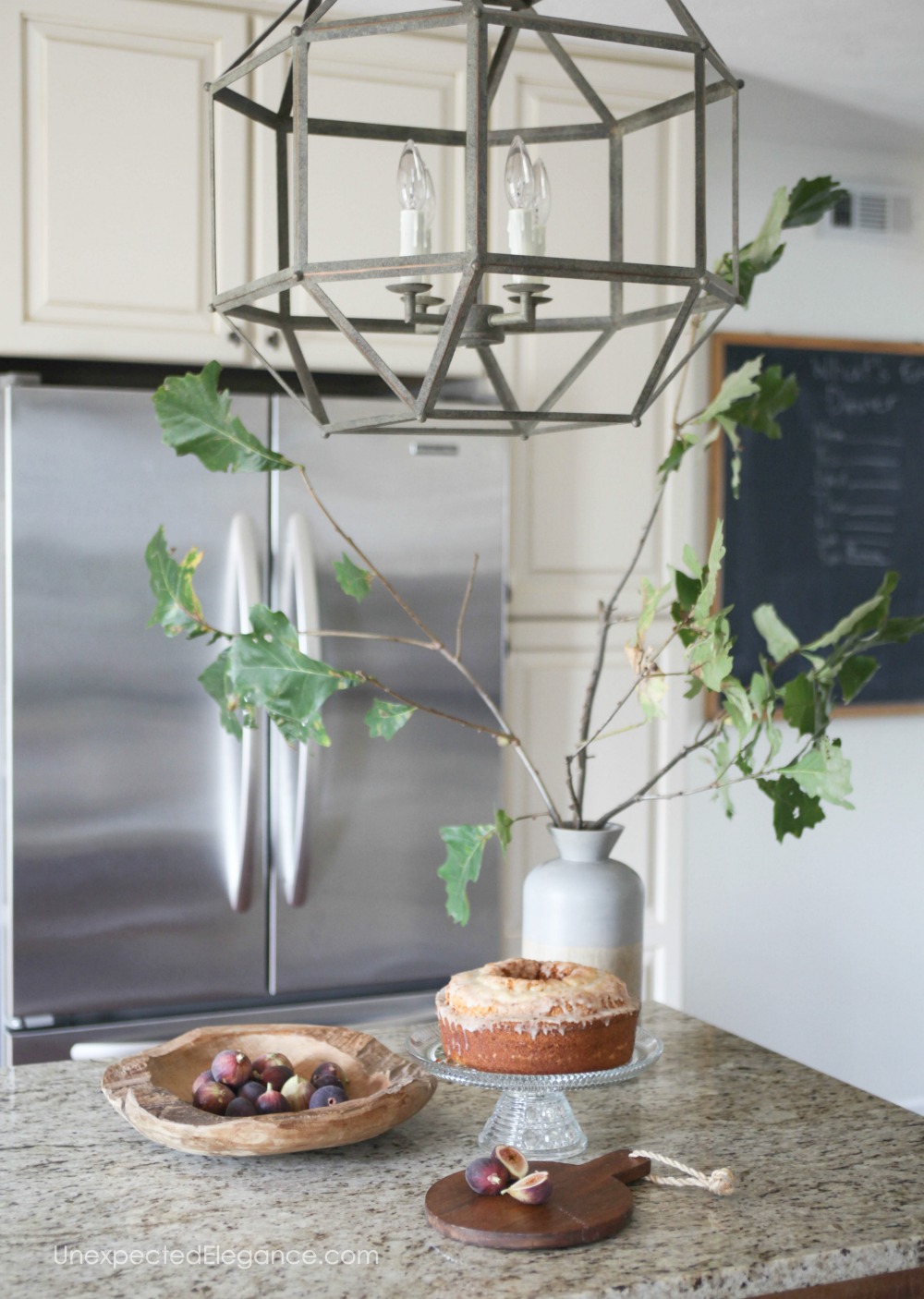 In the kitchen, I always like to display fruit or veggies.  They add a pop of color and are the best type of decor because you can eat it!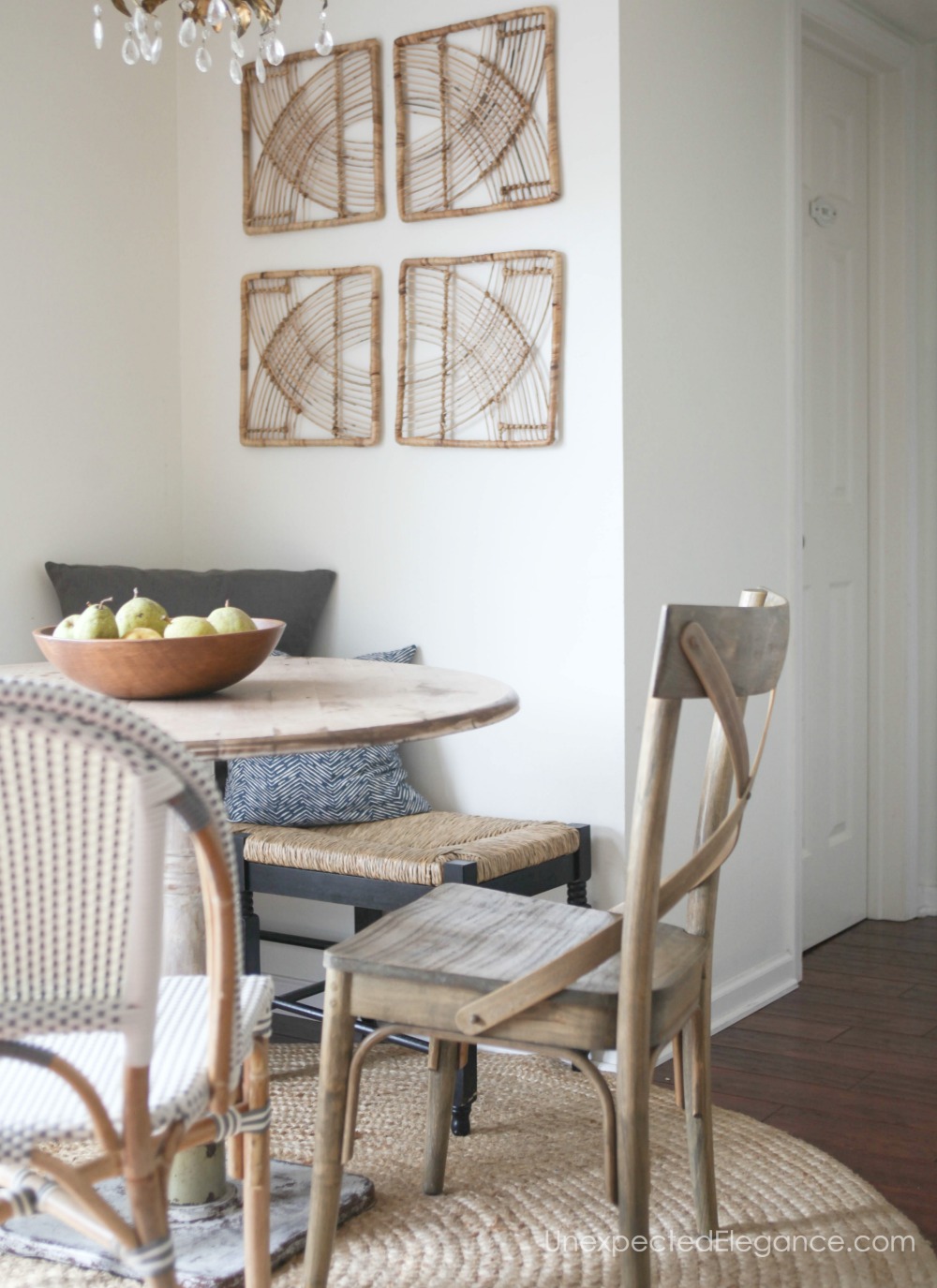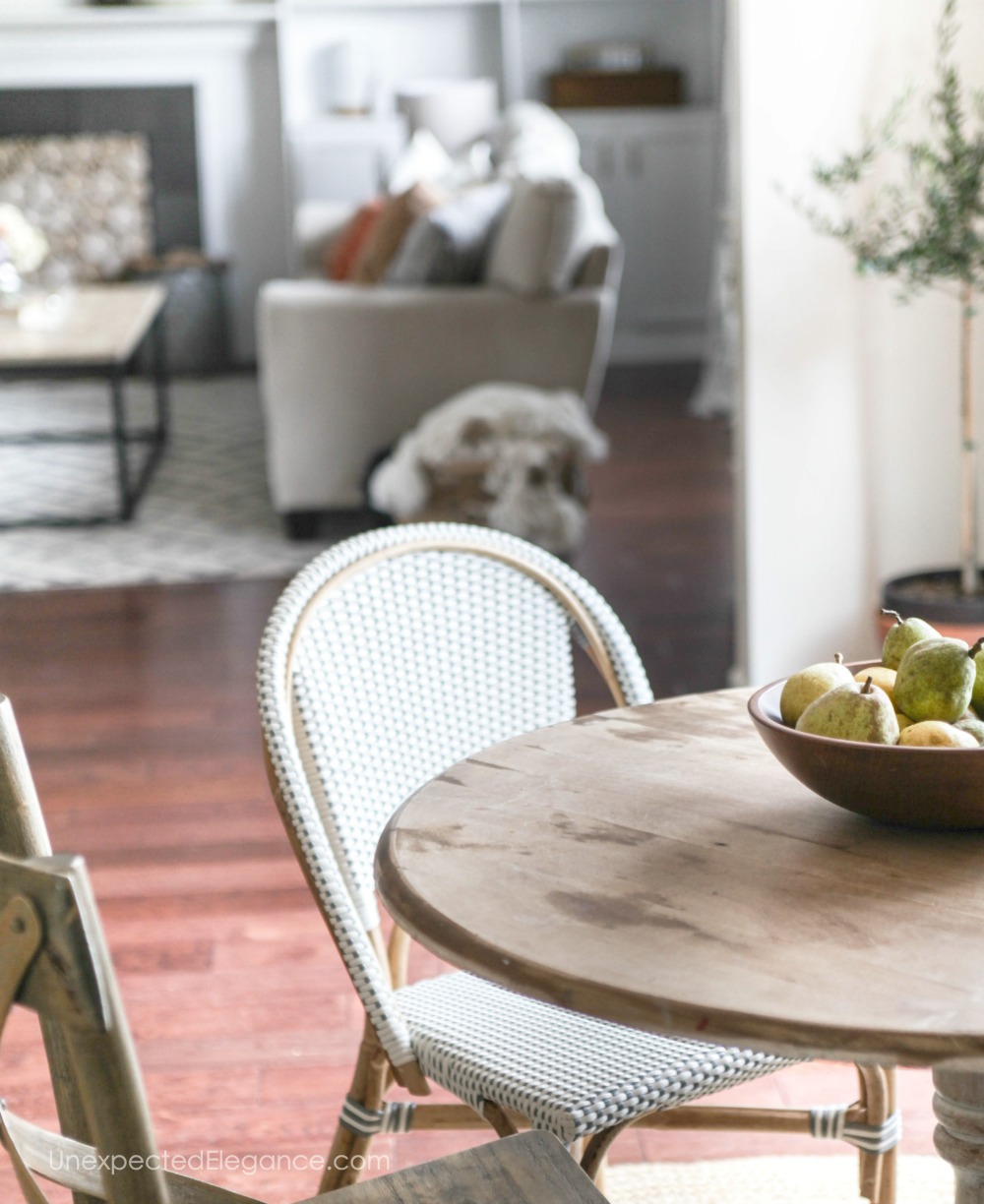 If you'd like some fall decorating ideas for outside, check out this post:  Adding Color to Your Fall Porch.
I'd love to see your fall decor!  To show off your home, tag me either on FACEBOOK or INSTAGRAM!