I get asked often…How do I decorate/redecorate a room without spending a lot of money?"
The answer is simpler than you might think! You can actually decorate a room, or maybe even your whole house, using things that you already own. I'm a bit of a redecorating junkie, and I use this trick I'm about to share with you ALL the time.
If you put your creative mind (yes we all have it in there somewhere!) to use, you can devise a way to use your own furniture and accessories in different combinations to achieve the look that you want.
Here's how to decorate on a tight budget:
One of the best ways to save money if you're on a tight budget is to use things you already have. This will require you thinking outside of the box, but you might be surprised at the results. Just trying new configurations with your furniture placement or changing up something that might be outdated, can make a huge impact on your design and budget.
REARRANGING & STEALING Decor
One of the easiest, least expensive things you can do is swap out the furniture you already own. Try something different with furniture already in the space or steal something from another room—split up your sectional, put your bed on the opposite wall, or change the end table to the other side of the chair.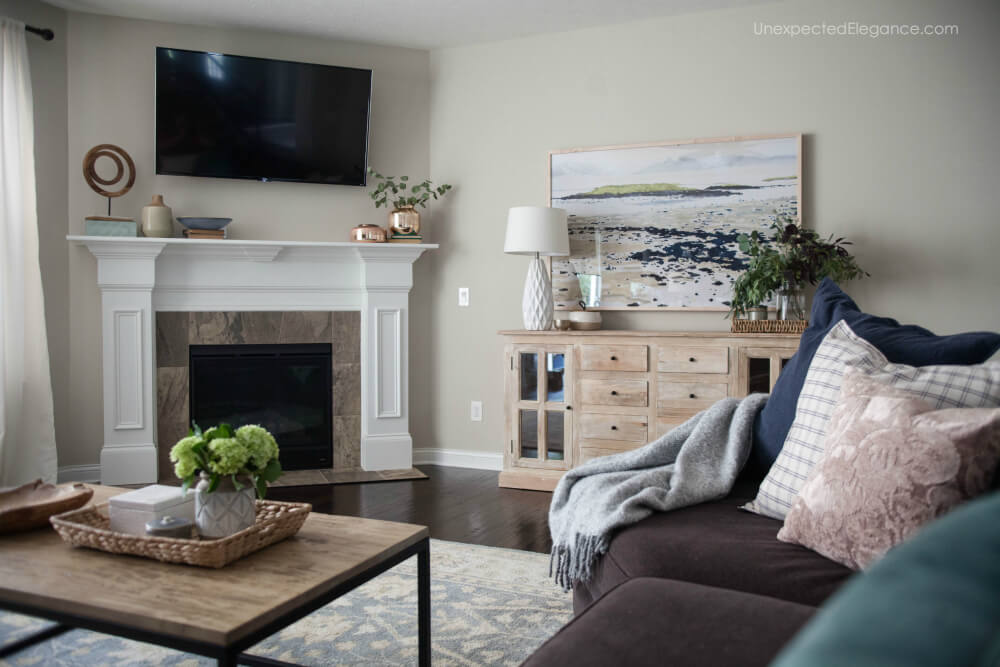 Here is a great example of how just changing up the arrangement can make a huge difference: HERE!
Enlists some help and try switching things up. If you're moving very large items, keep in mind the placement of artwork, wall hangings, lighting, and electrical outlets.
FRESHEN UP AN OUTDATE PIECE
Adding a new paint color to anything can change the whole look of a piece. Many stores offer small "sample" paint bottles that have enough paint to cover a small item. Spray paint also works great and can dramatically change a piece for just a few dollars.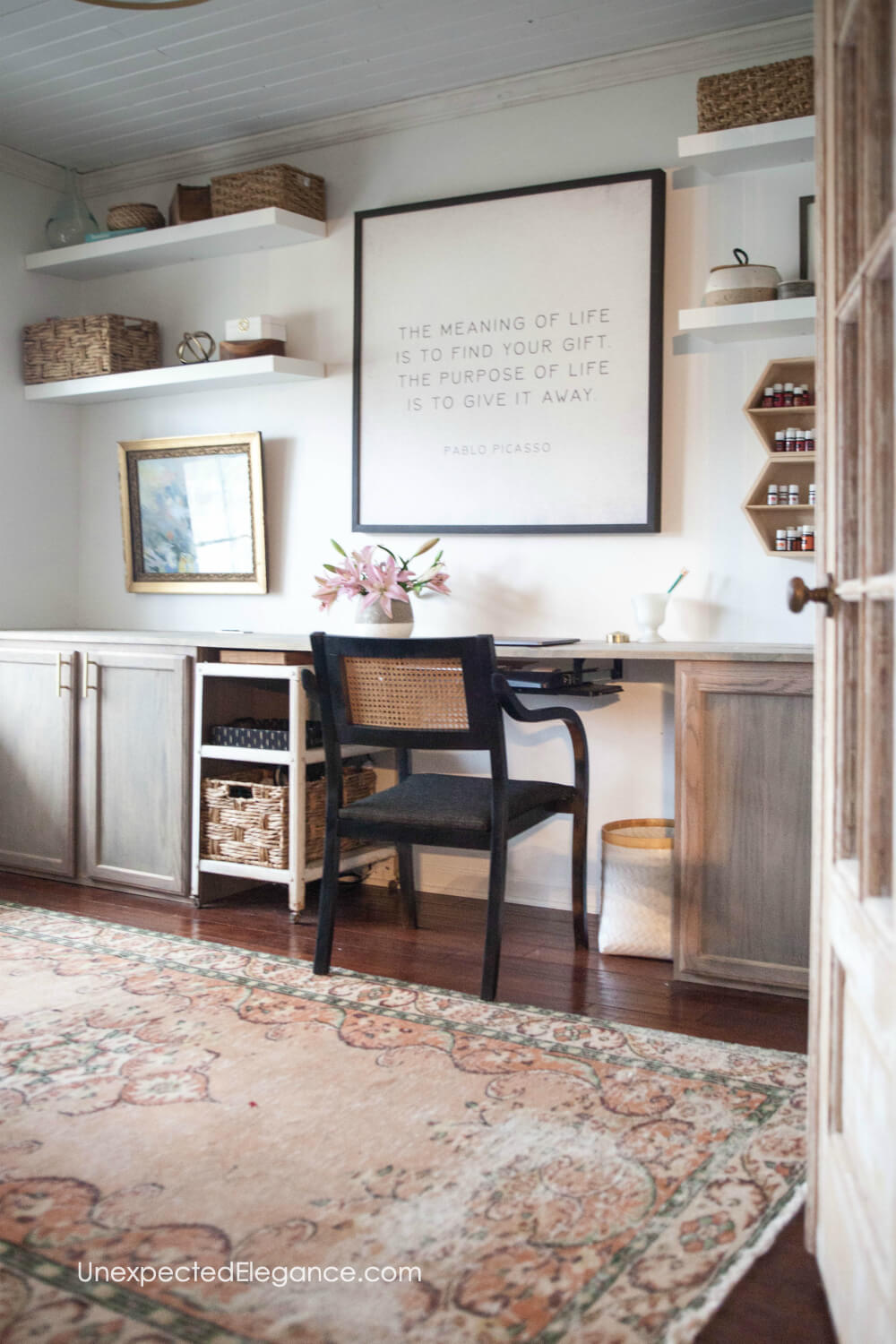 See how I transformed this desk chair! ↑
If you have a box of outdated knickknacks somewhere, you'll be amazed what a coat of white paint can do. Cover picture frames and a few vases or flowerpots with a glossy white paint and you suddenly have a collection of fine "porcelain" accessories that look amazingly uniform and chic on a bookshelf. (Watch out though—painting can get addicting!)
Check out this painting tutorial HERE.
Did you know you can also paint fabric? I like to use chalk-based paint, but any canvas-like fabric will take well to latex paint. The old standby of Rit Dye can be used to dye washable fabrics, like throws, as well as curtains. Be sure you test the dye first and don't color anything you're too attached to. Mistakes can happen, of course, but so can happy accidents.
If you have an upholstered piece you want to change, check out this tutorial on how to paint fabric with chalk paint HERE.
Changing what you already own and stealing things from other rooms are great cheap home decorating ideas. It is not only budget-friendly but can really personalize your space.
DOWNLOAD WORKSHEET: HERE