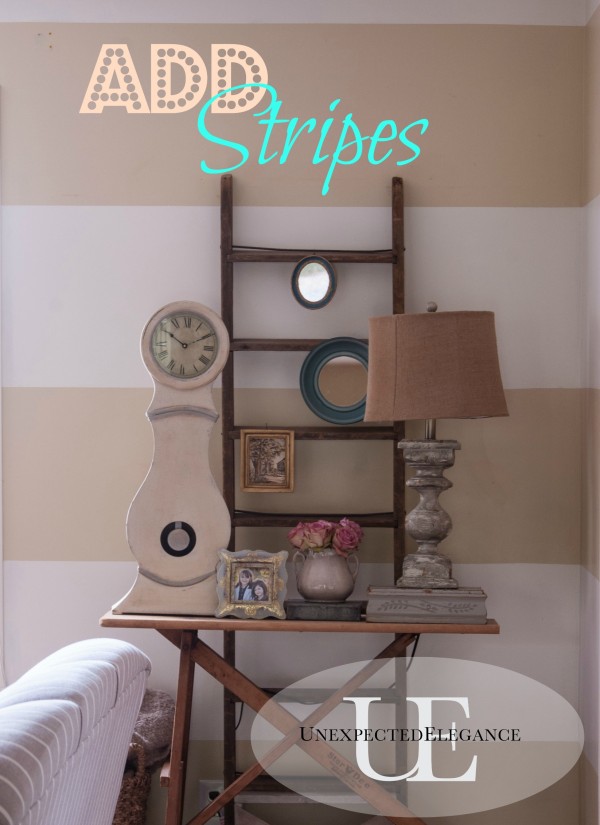 If you've been following my blog for a while, you have probably noticed that some major changes have been happening! Last year I found the "bookcase" next to the fireplace, we replaced our sofas and office doors, and last week I updated the fireplace.  One of the things that I've wanted to do for a while, is add interest to the walls.  The room seemed so flat…so my solution was to add a wide stripe.
What do you think?  I love it!  I keep walking into the room, just to see it ONE more time! 😉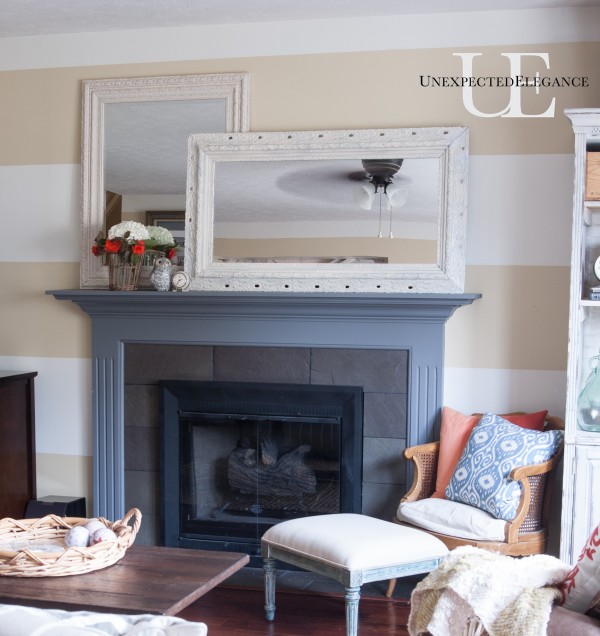 I have heard horror stories about stripes, so I was thinking this would take me FOREVER, but it actually went pretty quick.  I'm sure there are a million ways to to do this, but here is what worked for me.
What I used:  laser level that stuck to the wall, pencil, level, tape measure, Frog tape, and paint.
1.  I figured out how big I wanted each stripe and where I wanted them to start and stop.  I choose 18″ and started at the ceiling with a half stripe.  I eventually want to add crown molding and I thought since I was using white it would blend with the ceiling and make the room look taller.
2.  Mark each stripe's measurements starting from the ceiling.  Make the mark about a foot from where you want the laser level.  If you see the photo below, the laser doesn't show up for about an inch or so.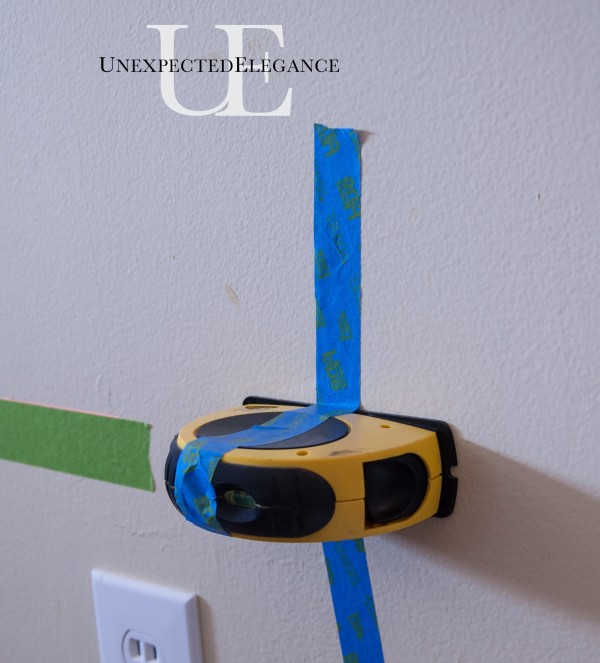 3.  I used painters tape to make sure the level did not move.  Sometimes one of the pins would pop out and cause the line to move…it only happened once! 😉
4.   Once the level was in place, I just followed the line with the tape.  If you do this at home, make sure you pay attention to where the stripes are going.  For every painted stripe, the tape went above the first line and below the second line.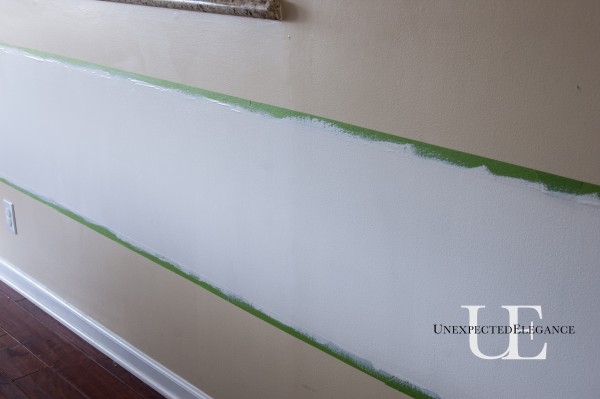 5.  To continue the tape in the gap where the laser level was, I just used a regular level.  I put a light make using a pencil and then taped.
6.  Paint and repeat!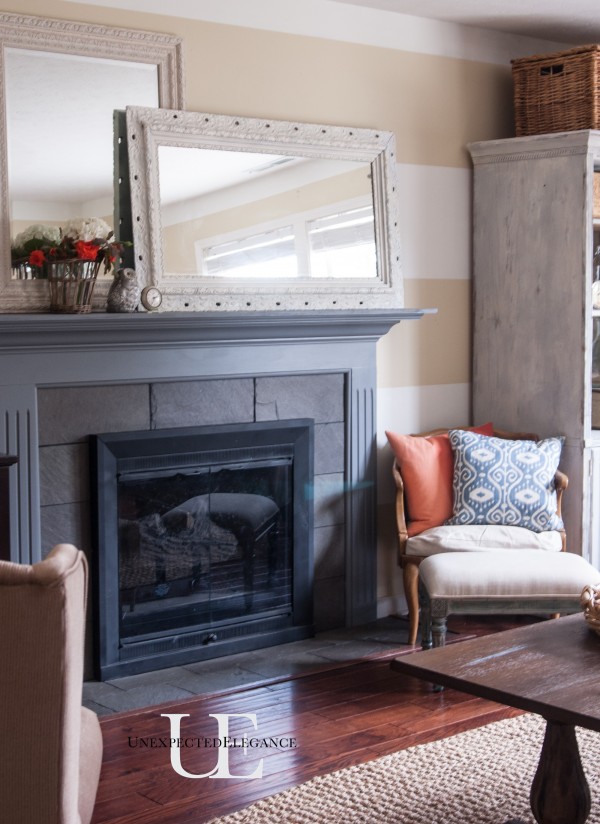 The room looks bigger, don't you think?  (Which is why I don't WEAR horizontal stripes… but they sure look great on my walls!)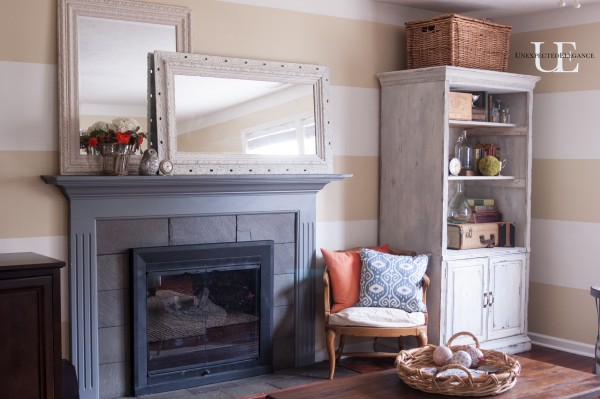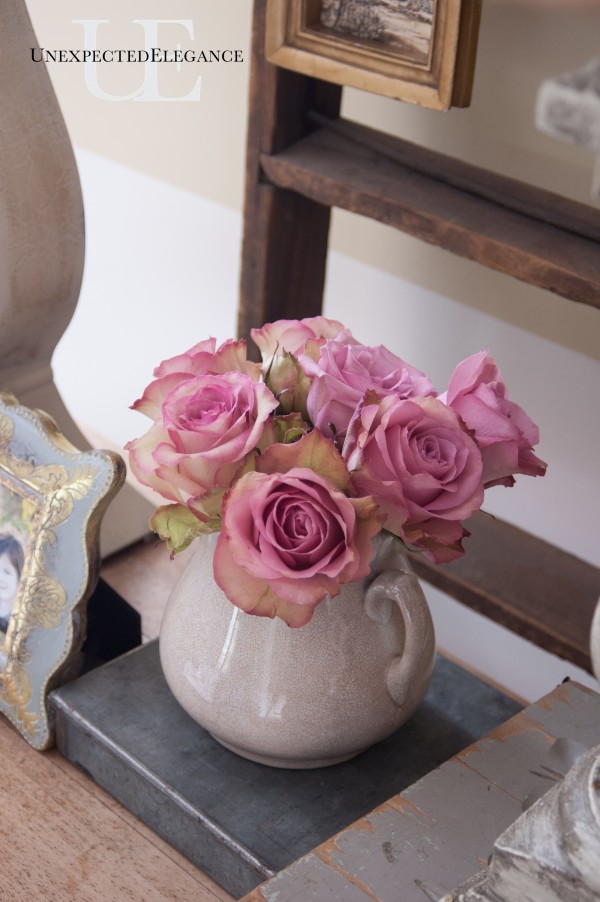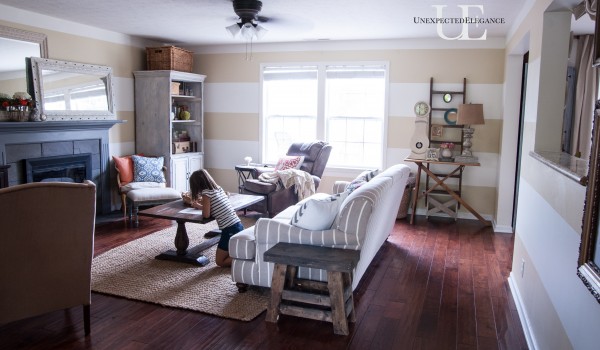 Do you see how perfect the lines are?  I will always, ALWAYS use Frog tape from now on!!!  I can't believe how well this tape works!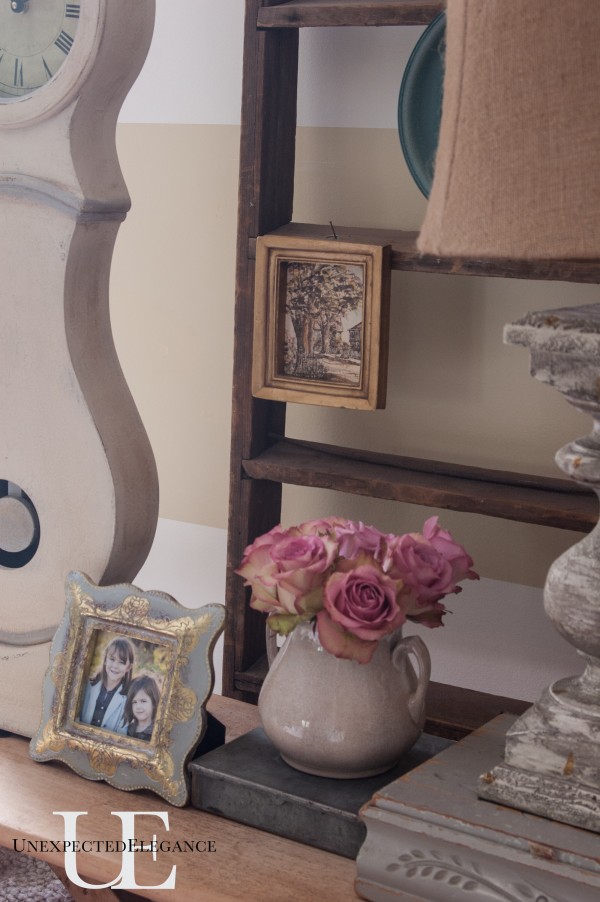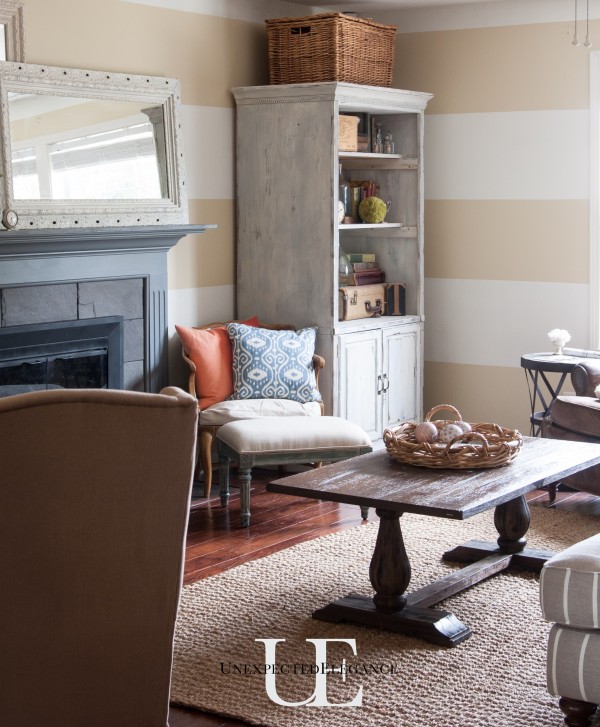 Remember this table?  The ladder has stayed there since Christmas and I just added a few small pictures and a mirror that I've collected over time.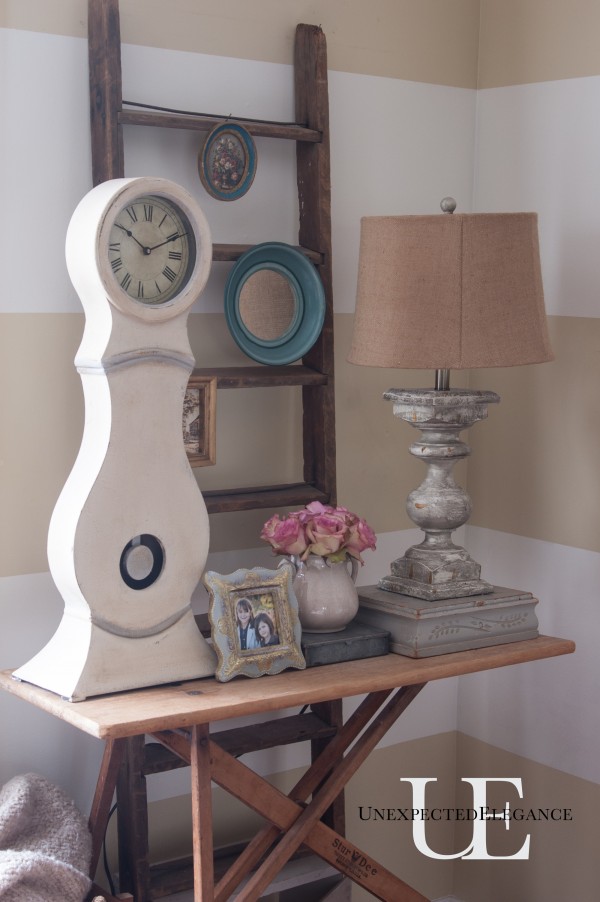 Do you see stripes in your future? 🙂
~Angela