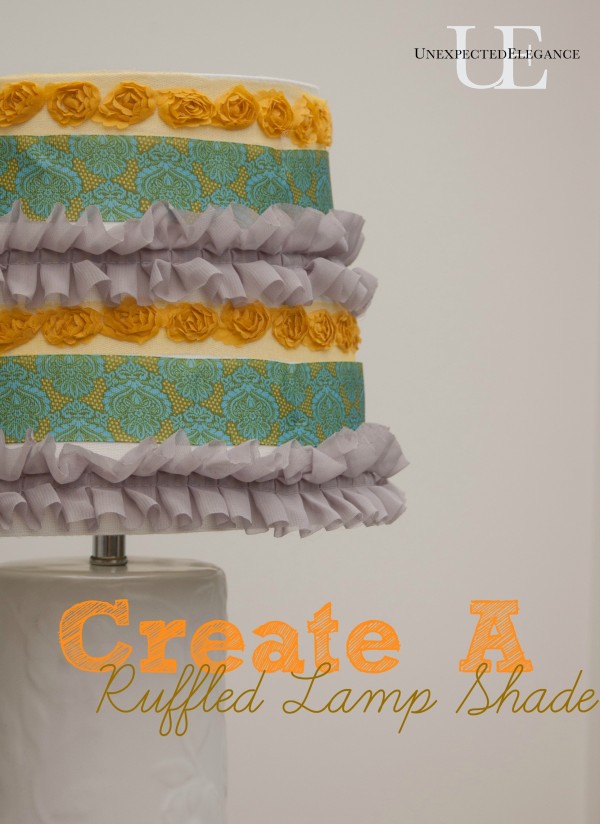 The girls have been back in school for about a week now, and it seems like I should have more time on my hands.  The truth is that I don't think that will EVER happen!  My days are still filled with long to-do lists and there aren't many exciting things on that list. I will be doing a couple of shows in the Fall and I've started getting ready for those (more info coming soon).
SO, since I will be working on things to sell…I will be sharing my creations with you and some of them will have tutorials.
Today is the first one! 😉
Here's how to add interest to a lamp:
You will need a lamp shade, hot glue gun, different types of trim/ribbon, and scissors.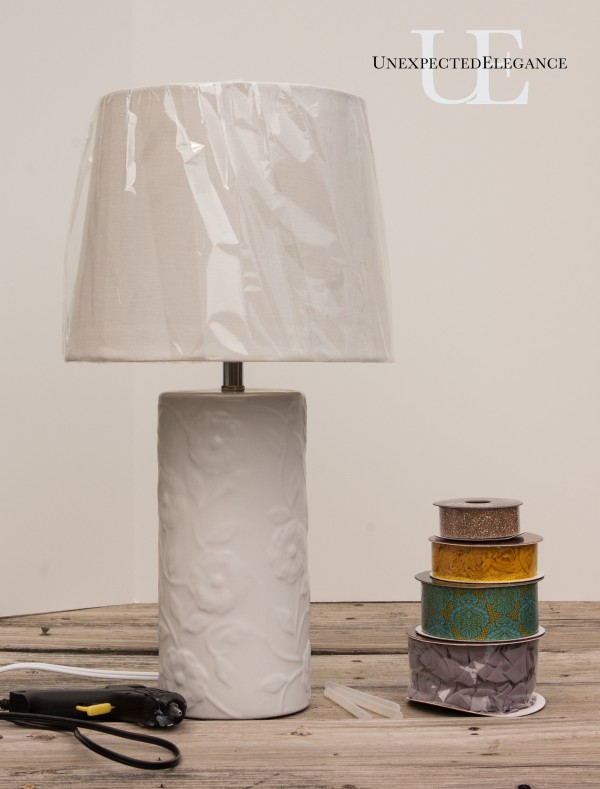 This project took a little over 30 minutes.  I used a stop watch to keep track of the actual time I spent.  (I stopped it for pictures.)  It would have gone a lot quicker if I would have used all stretchable trim, though.  The ribbon was really hard to work with!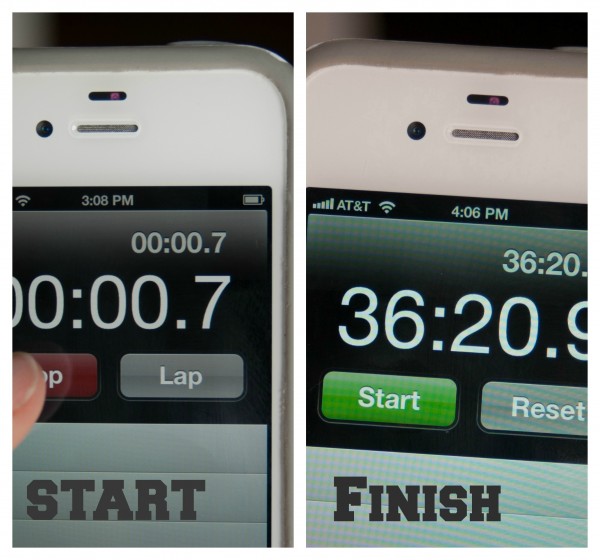 1.  Start by laying out the pattern and figuring out placement.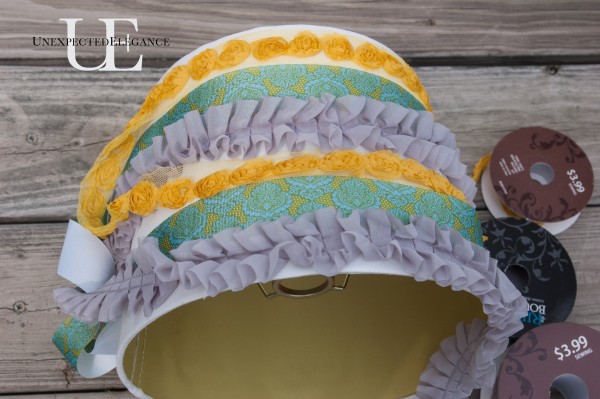 2.  Align all the trim/ribbon on the seam and glue them down.  Stretch it around the shade and cut each piece.
3. Â Lastly, work your way around the shade, hot gluing each piece every inch or so. Â As you work, make sure everything is lining up .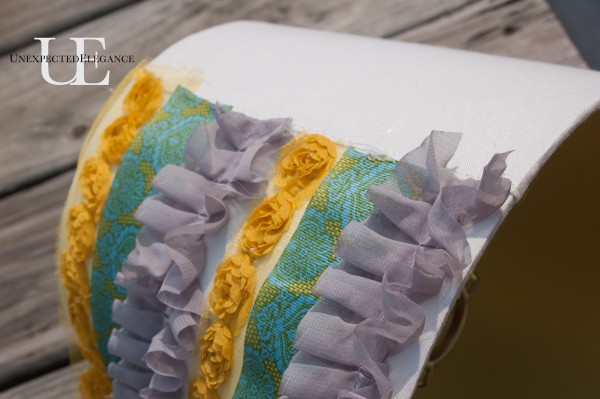 I am loving these colors together and it's a little sneak peek at my Fall color scheme! 😉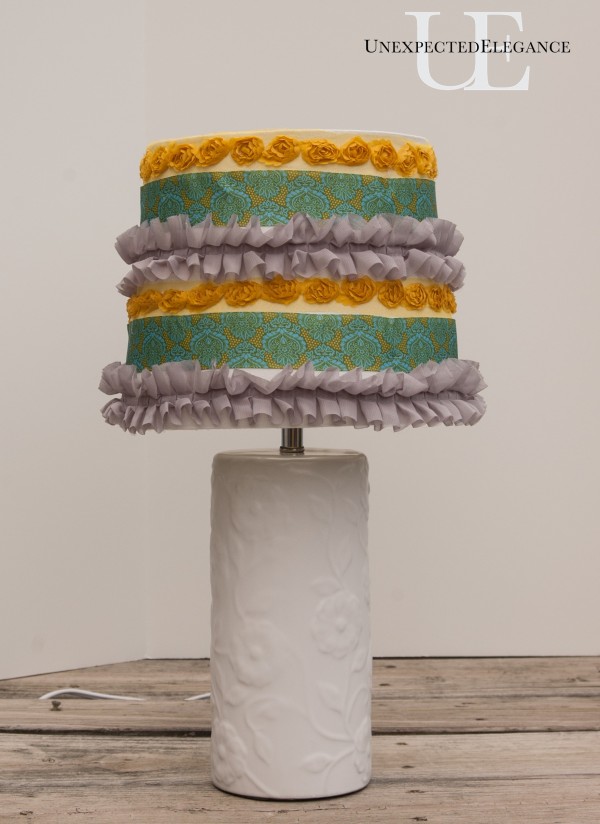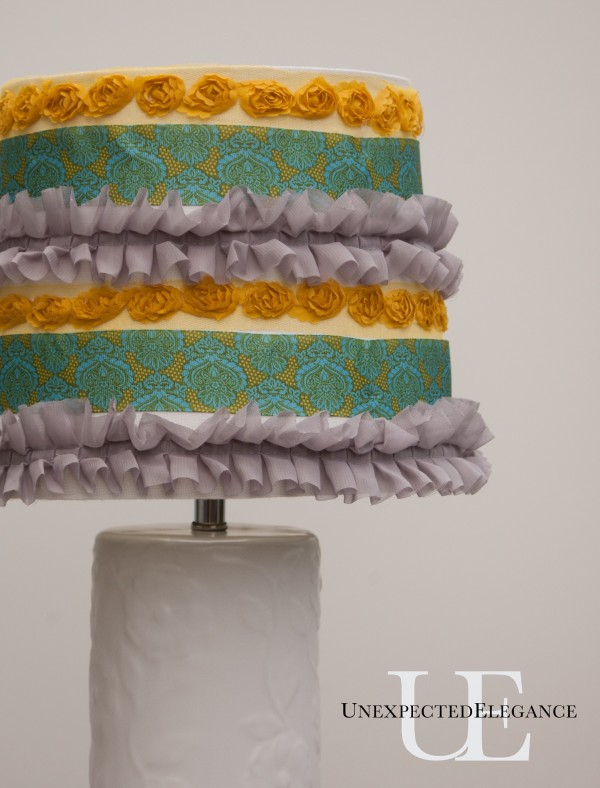 I like how it came out, but I think next time I will skip the ribbon!
What projects have you been working on? Â I'd love to hear from you!
~Angela