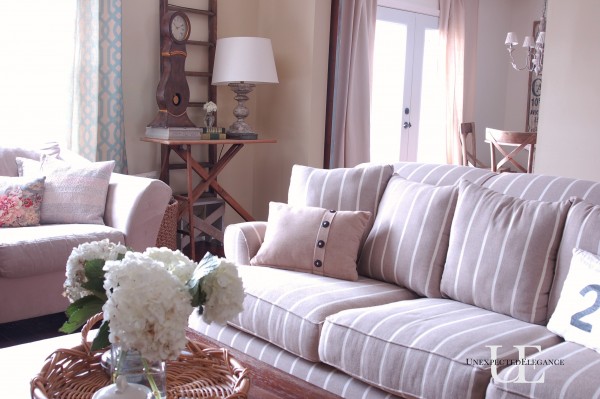 Is it just me or does everybody rearrange EVERY year, after the tree comes down??  I can't imagine I'm the only crazy one, so I'll take it that I'm among friends. 😉
So as I was taking all the Christmas decor down, I started cleaning.  Which lead to moving furniture, which lead to filling in bare spots…you get the picture.
You can see from the first picture that the sofa table I made from the ironing board got moved to where the tree was.  (You can see more of what I'm talking about here and here.)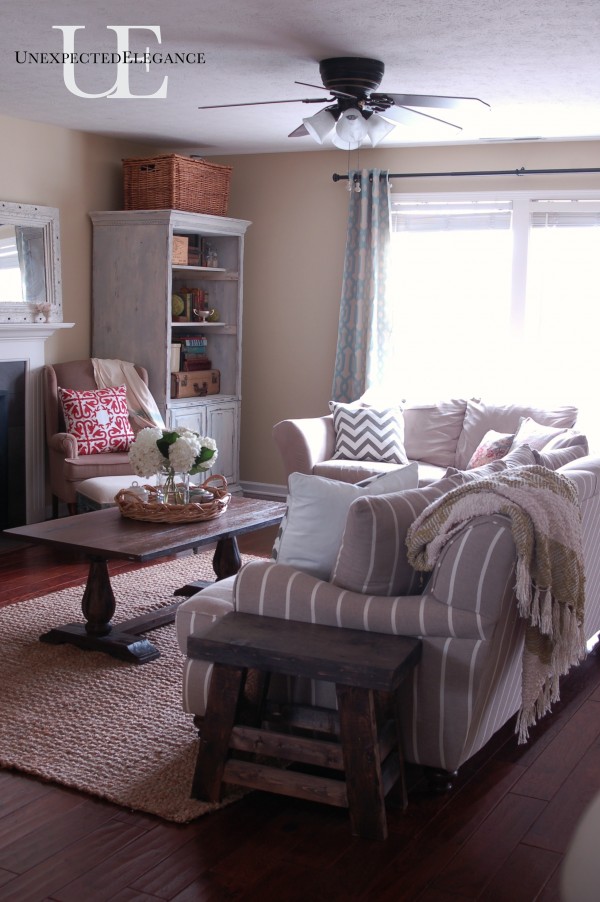 And I'm sure you've noticed by now that we got a new sofa.  It's not what I had originally picked out, but I fell in love with the stripes and it was the last one.  So we made a quick decision.  (It was also a lot less expensive than the "original" couch)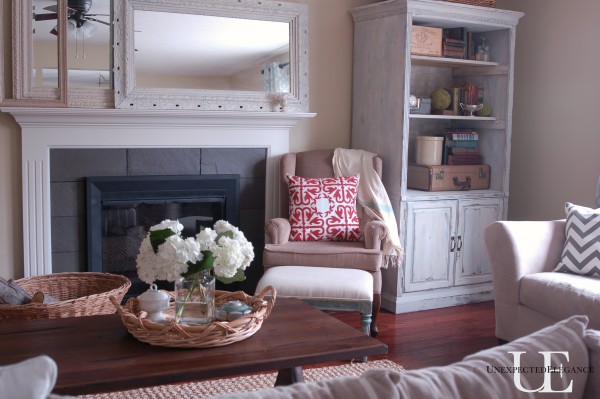 And as all things go, one thing lead to another.  I replaced the rug and got a coffee table, both from World Market.  There's also some new curtains…I still don't know if Scott has caught that one!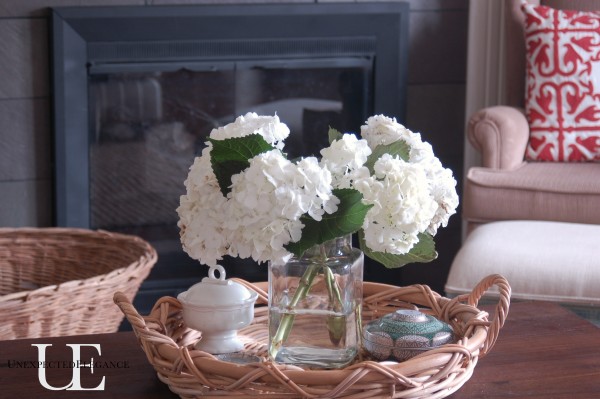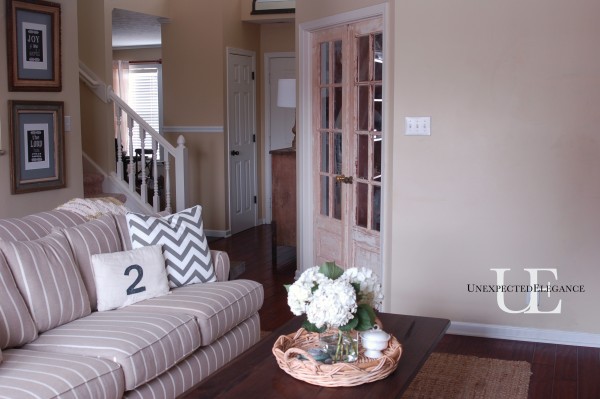 I'm not sure how long this piece will stay here, but it works for the time being.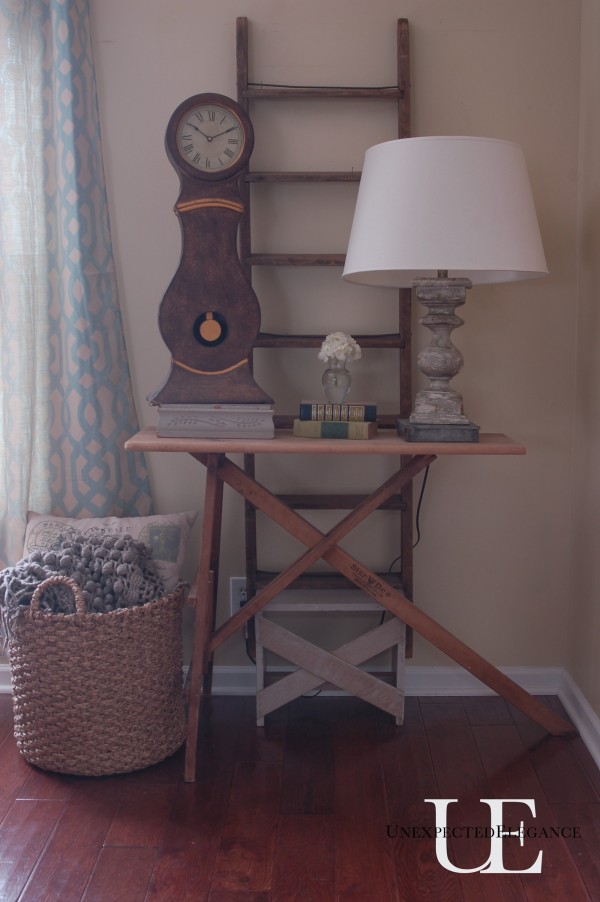 Here's my plan for finishing this room.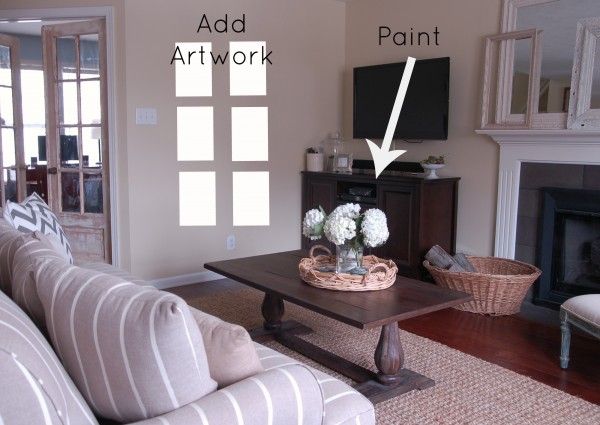 I'm going to paint the cabinet below the t.v.  Add some artwork that I already have on the big blank wall and get a chair or two for where the old love seat is.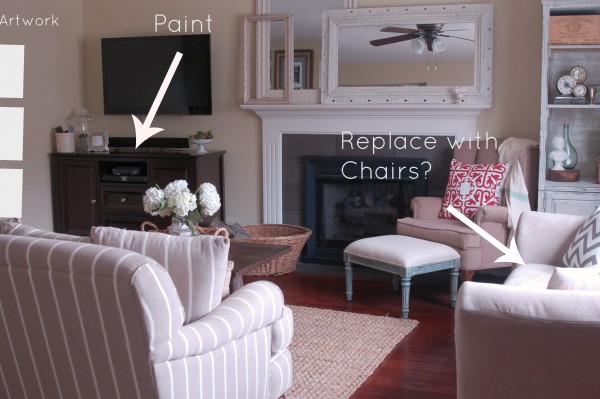 That' the "plan" at least.  Plans are always changing at our house! 😉
Did any of you catch the "elephant" in the room? Â Yep, I replaced our office doors…more on that later.
Hope you have a very blessed week!
Angela